Transformers Toys Alliance Mega Action Series 02 Megatron
Box is big! Spans roughly 15.5 x 21.25 x 7.5.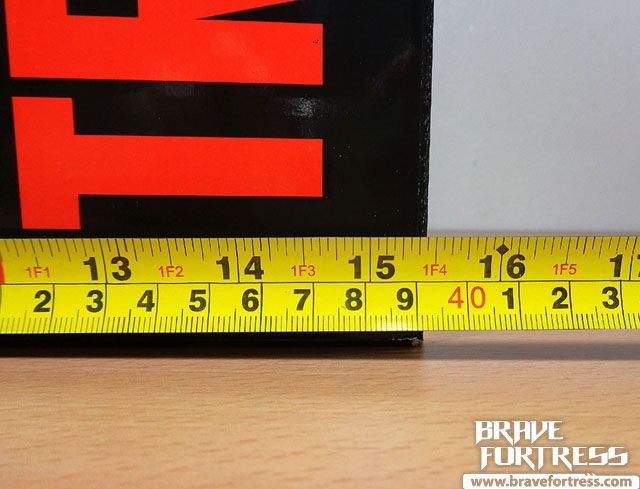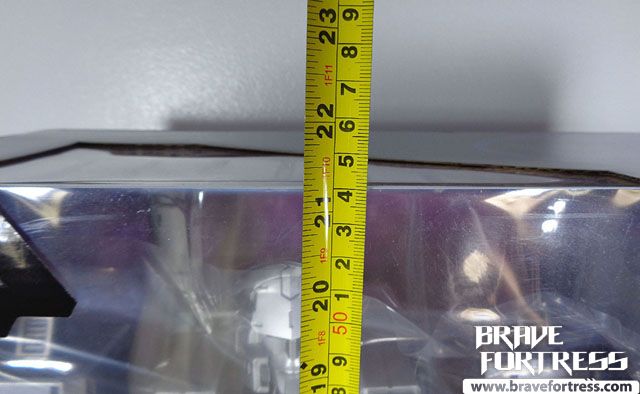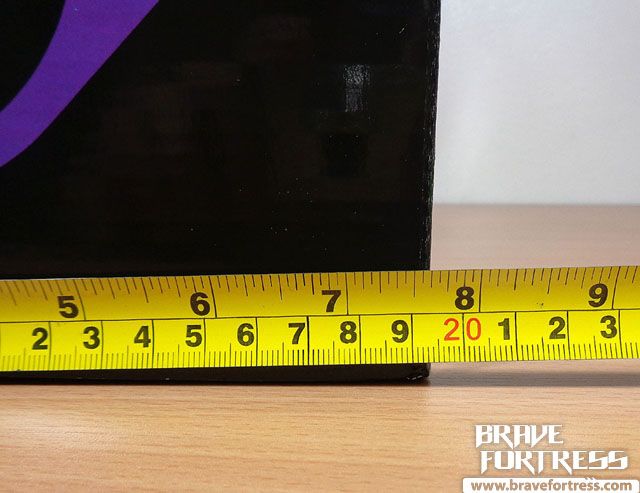 Same as their MAS Optimus Prime, Megatron's eyes operate on 3x LR626 batteries to light up.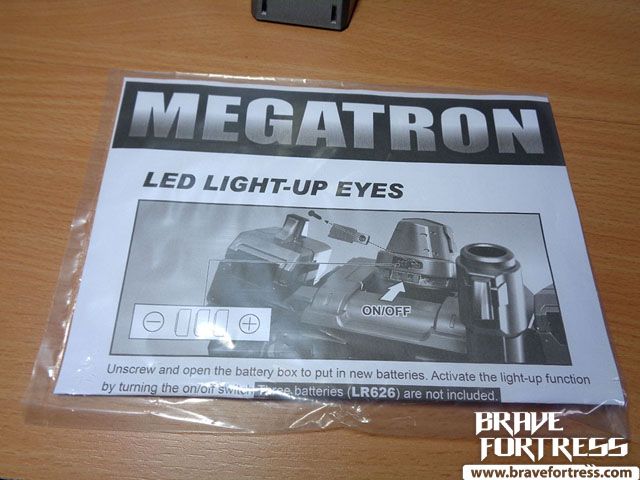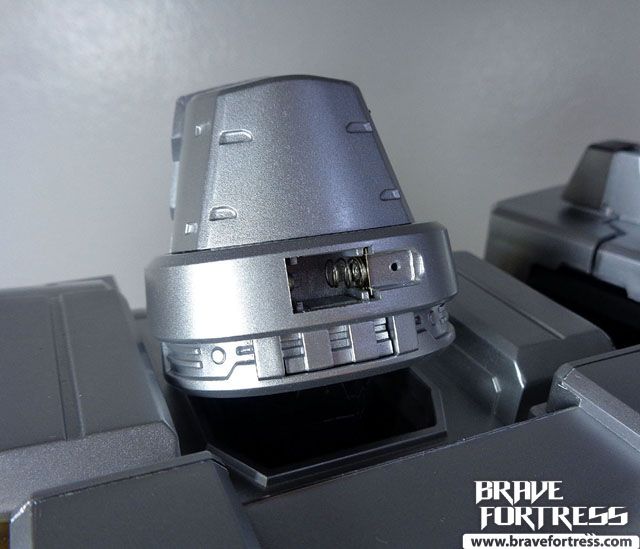 Megatron's fusion cannon also lights up (Prime's Rifle doesn't). It requires 3x LR44 batteries.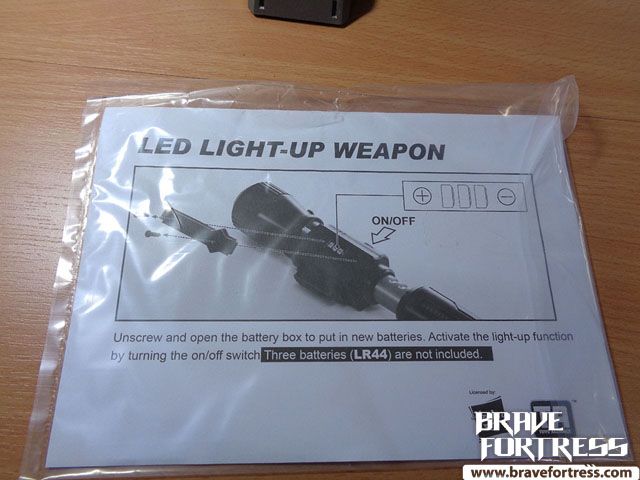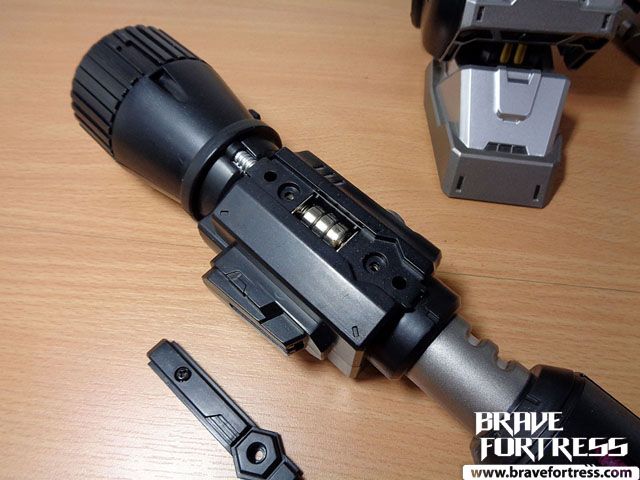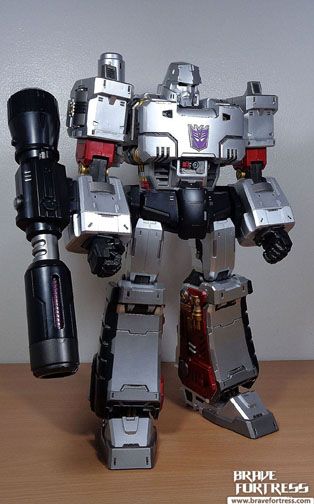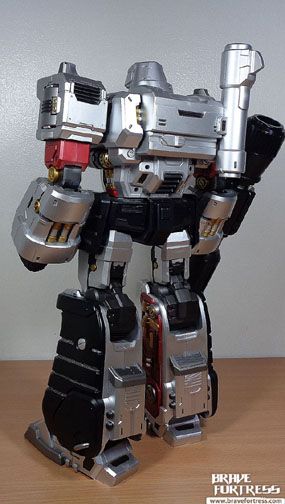 Megatron came out much better than I expected. Toys Alliance did some great sculpt and paint work on this figure.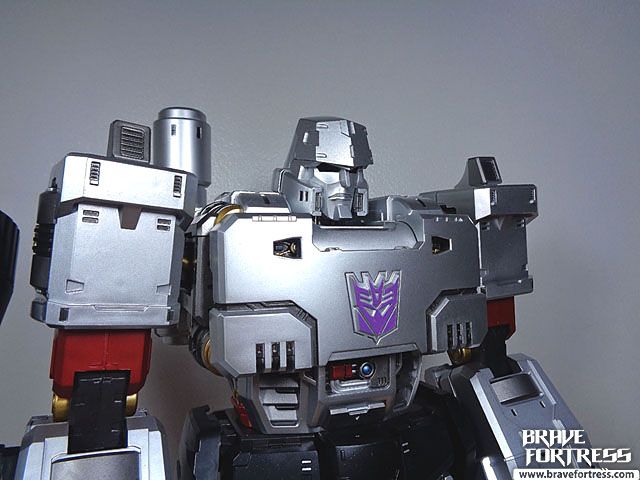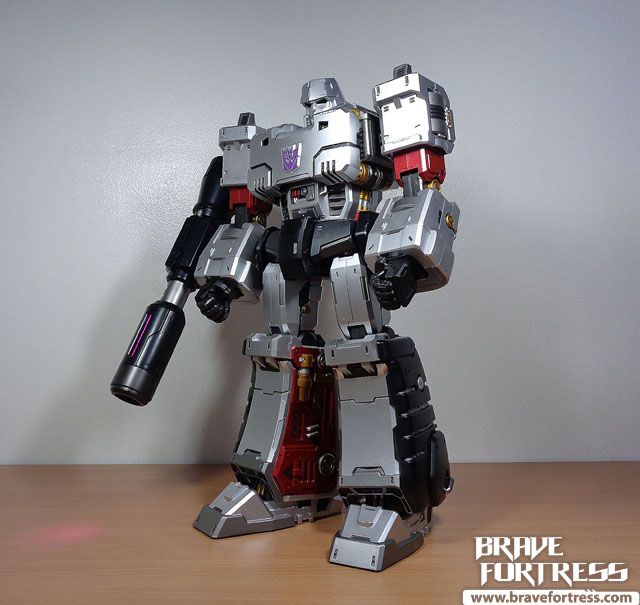 Megs weighs 2467 Grams and stands roughly 18.5″ tall (19.25″ tall counting the tip of his back cannon). Prime weighs 2249 Grams.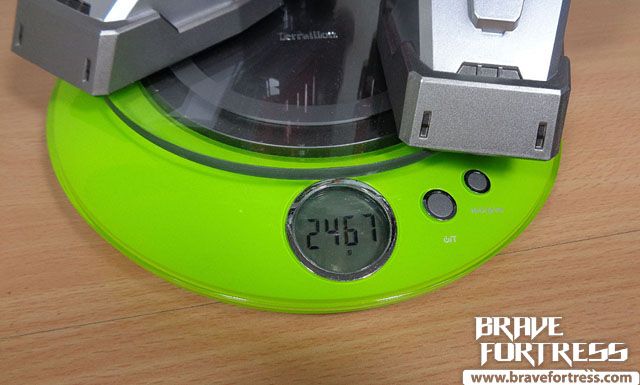 Similar to Prime, Megatron also comes with lots of joints for his fingers. Sadly they are a bit loose and not quite effective at gripping items.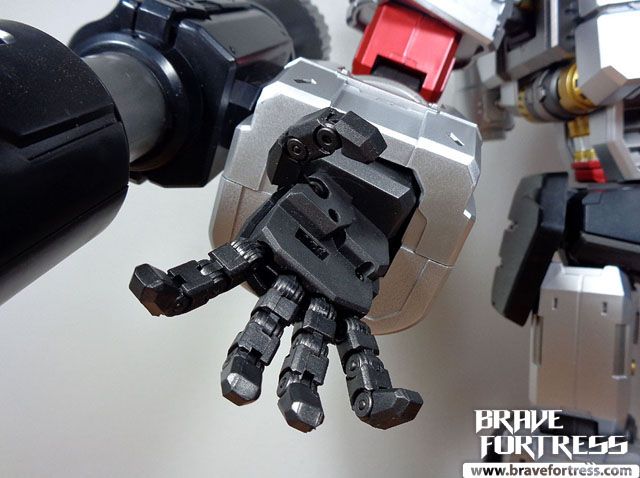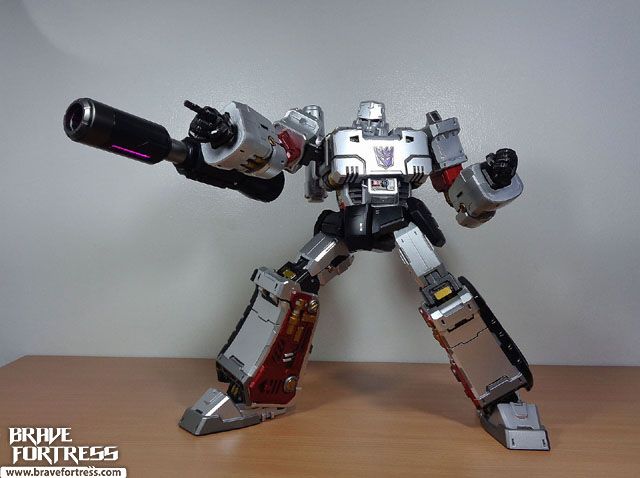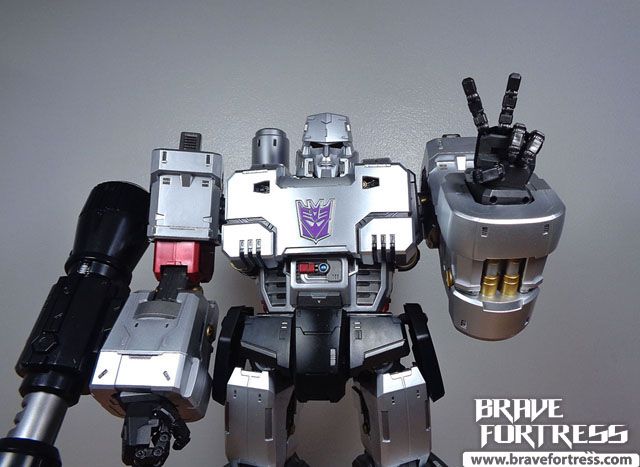 Megatron also features double internal shoulder joints for wide arm spread poses.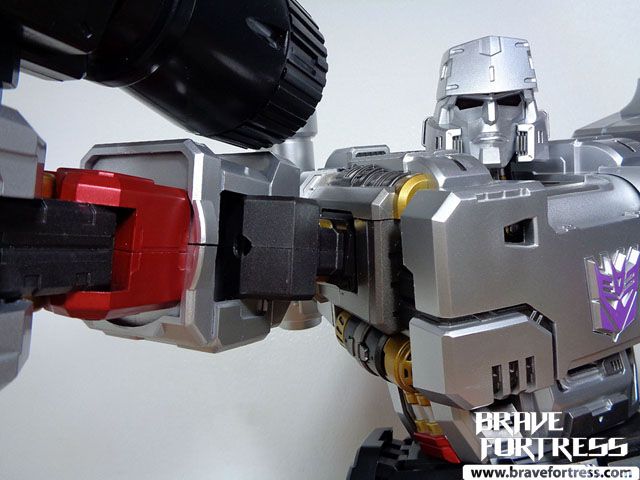 His chest panel is also removable, too bad his internals don't like up.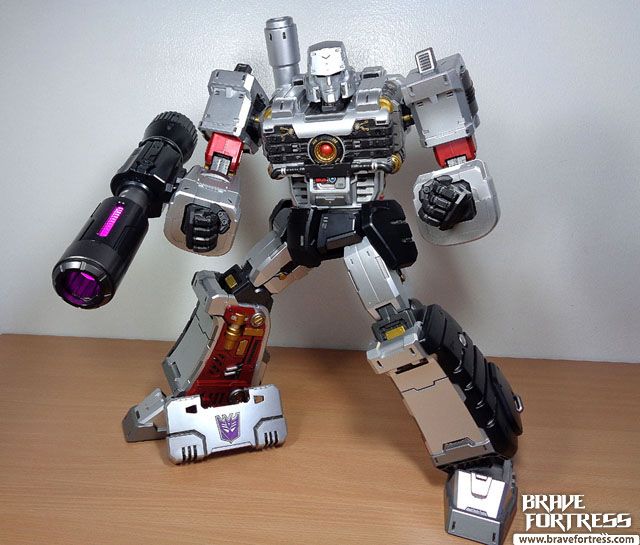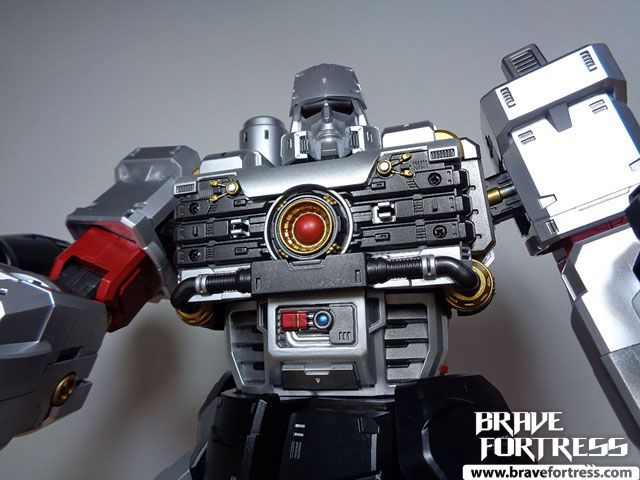 Peace through tyranny!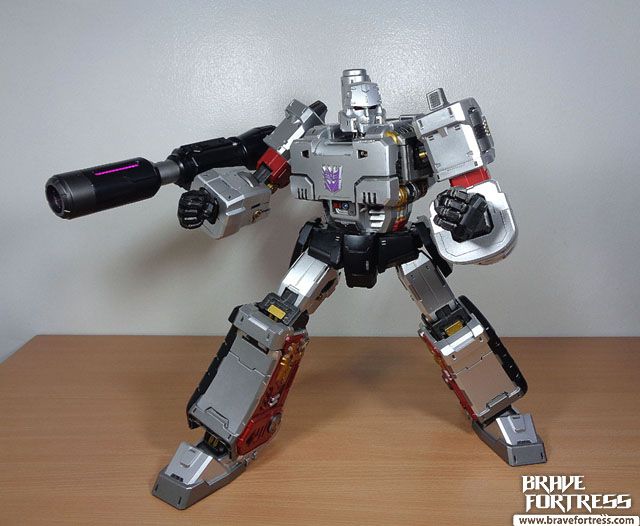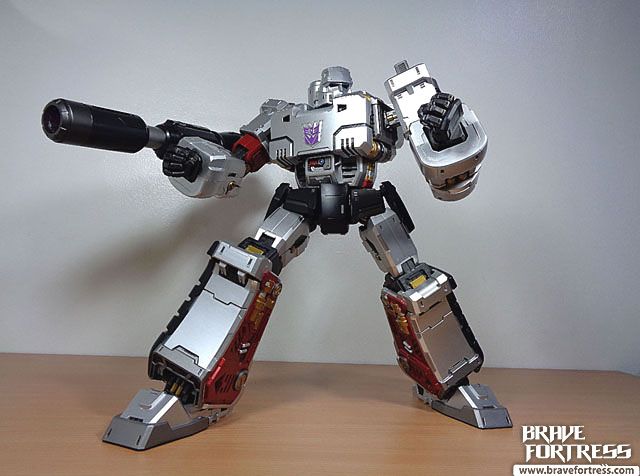 Decepticons, forward to victory!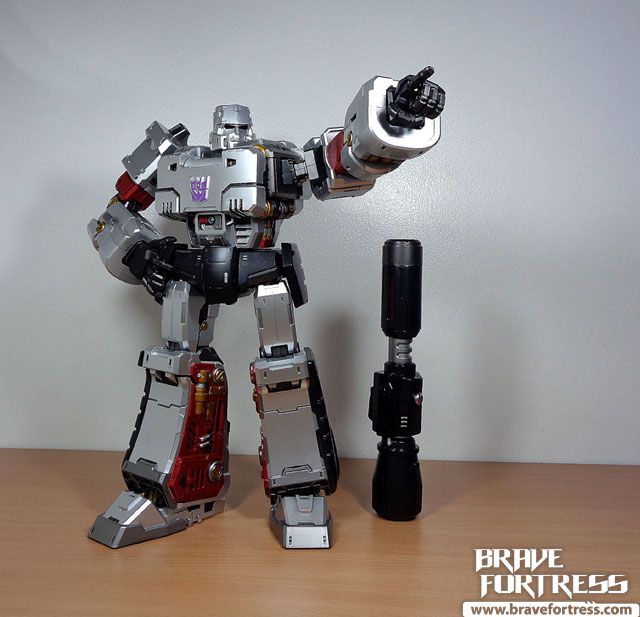 For me, the best point of this figure is the fusion cannon, dang it looks so cool!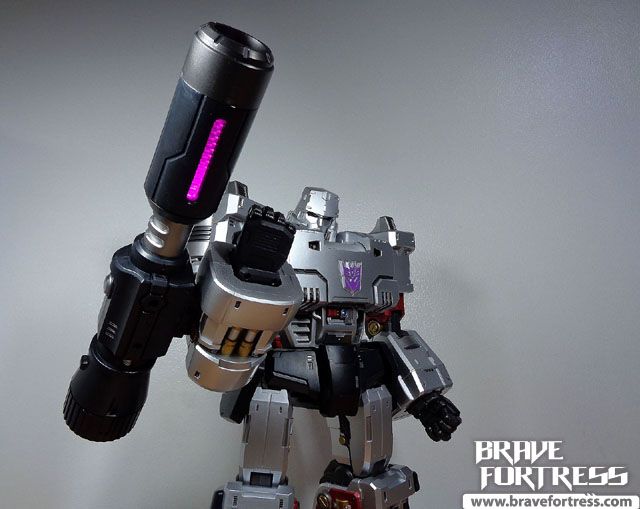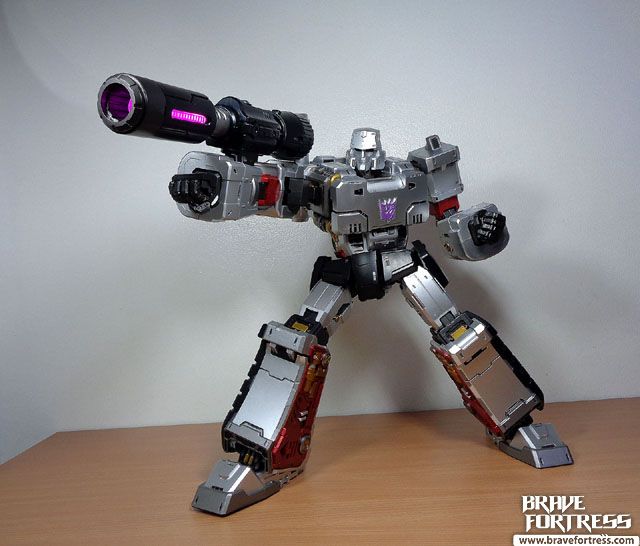 With the MAS-01 Optimus Prime.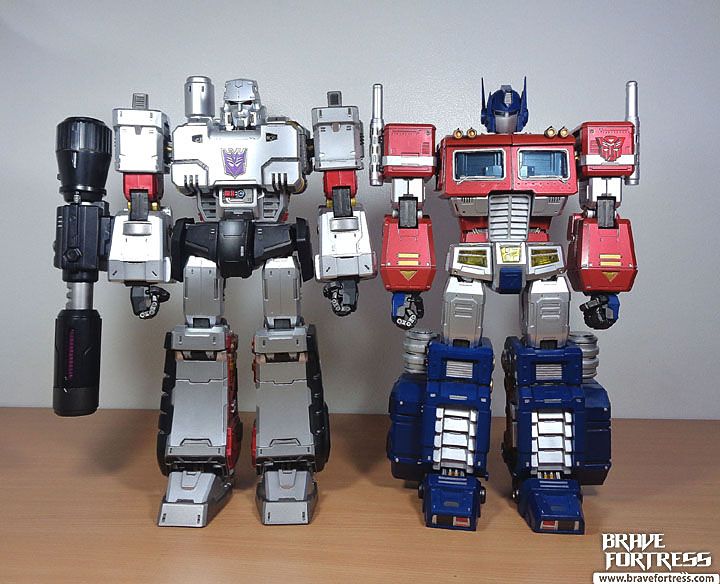 Prime seems a little stocky compared to Megatron. The proportions seem better on Megs. Megatron is also taller than Prime.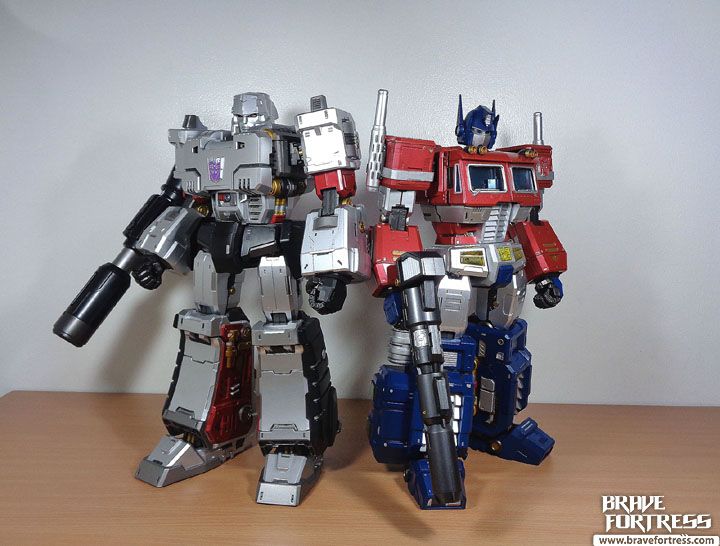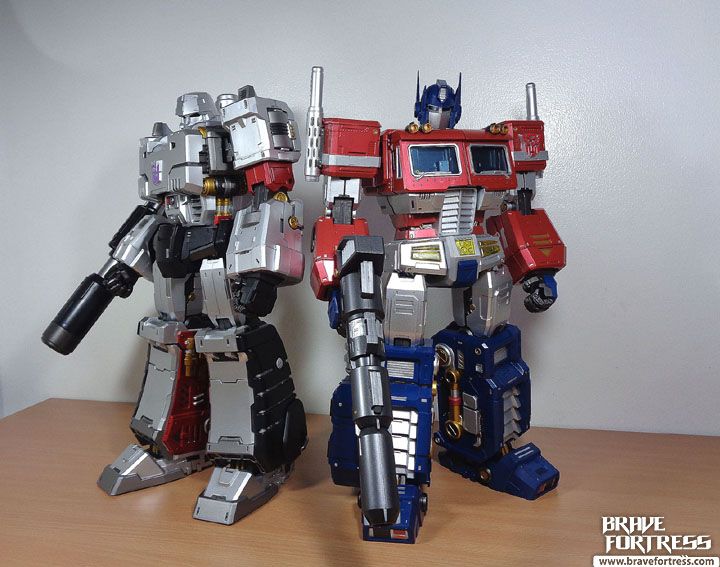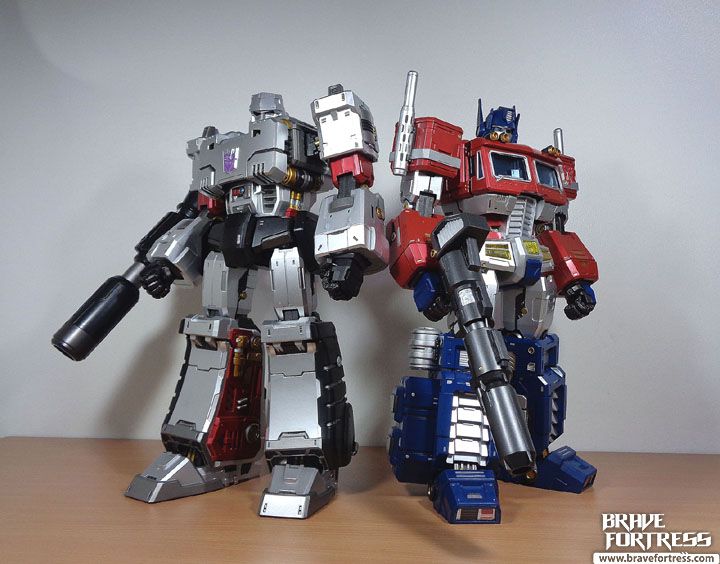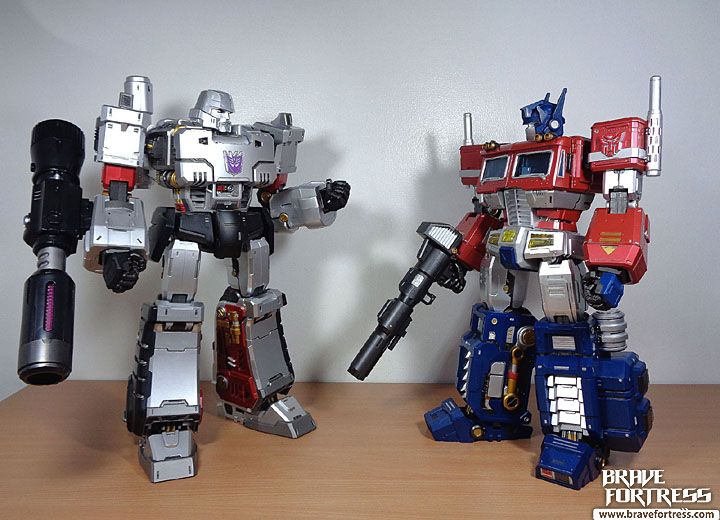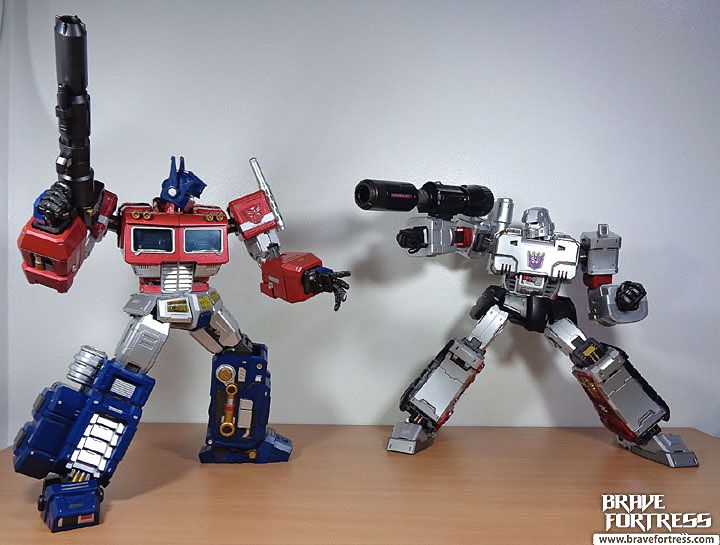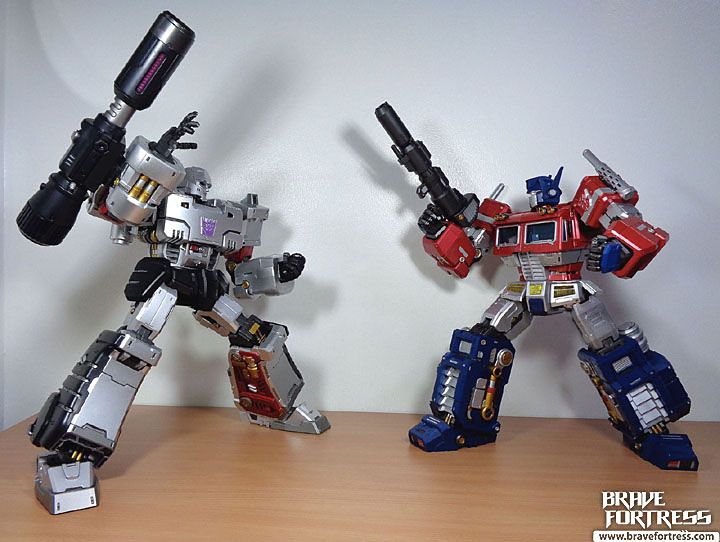 Overall, this figure is a must have if you already have the MA-01 Prime. Admittedly though I won't be going all out for this line (next release is Soundwave) as it will come to a point that collecting and displaying these giant-sized figures in mass quantities is going to be pretty hard to pull off, unless you have a really large display area.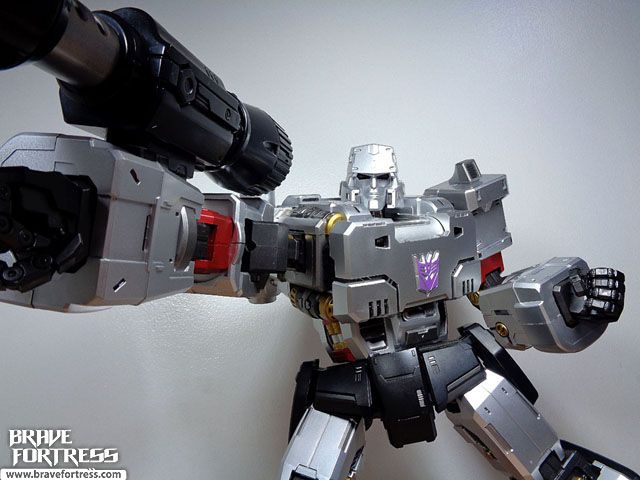 Such heroic nonsense.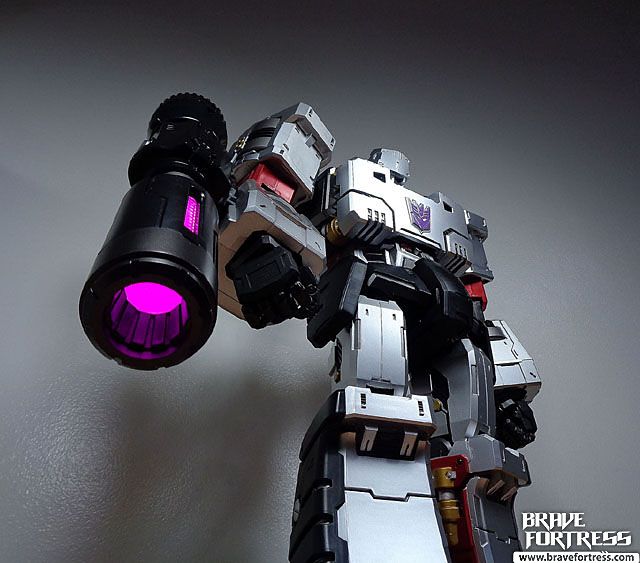 Gold