Transformers vintage G1 Windcharger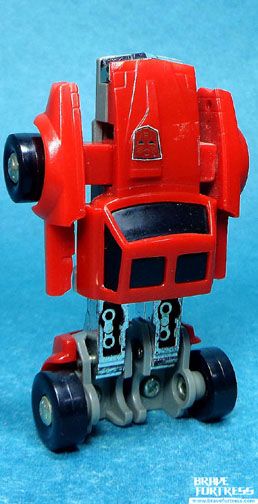 One of the fastest Autobots on land, Windcharger can get where he needs to fast. Limited only by his low levels of endurance, however, this Autobot cannot travel very far. Enthusiastic and decisive, he is capable of making crucial decisions in combat. Unfortunately, he also tends to be impatient.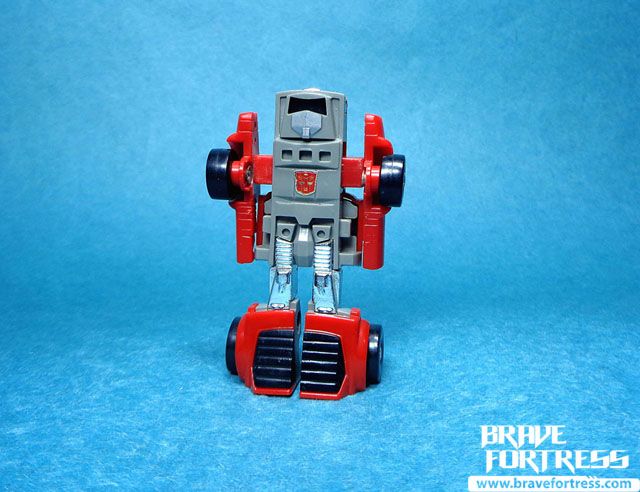 Windcharger has the unique ability to cast magnetic fields, which he can use to smash foes together, or sometimes to rescue fellow Autobots from danger.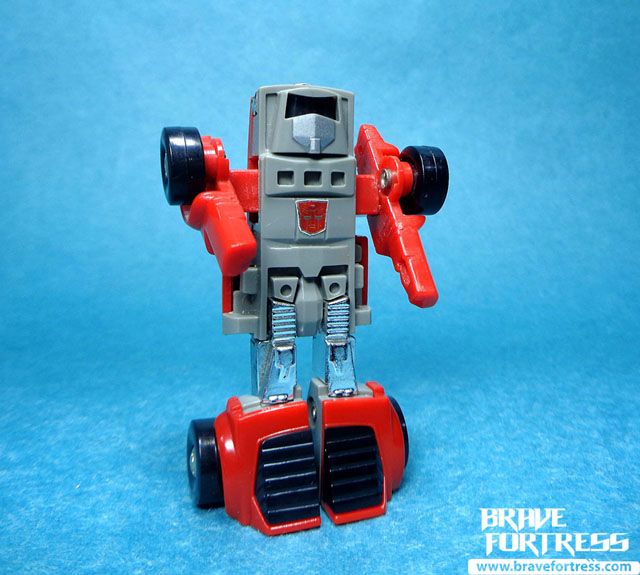 Windcharger stands roughly 2.75 inches tall.

"Quick action equals quick victory."

A special thank you to Ebay Seller daveparra for Windcharger, he even shipped in a solid food container to keep it safe. The thought is most appreciated.
Gold