Transformers Year of the Horse Starscream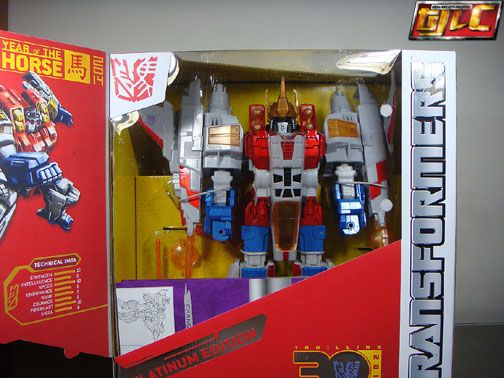 Batteries are not included.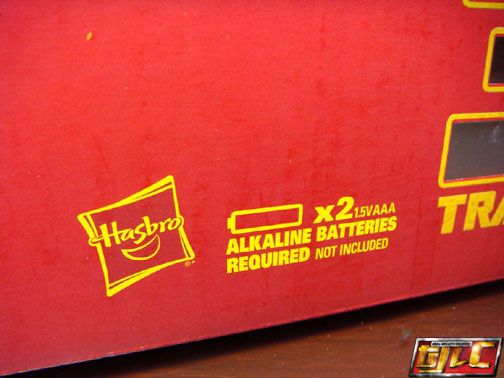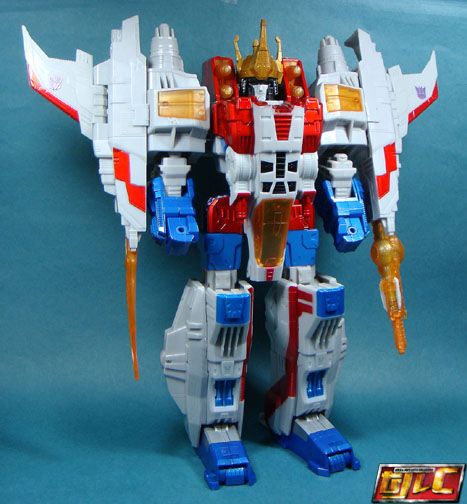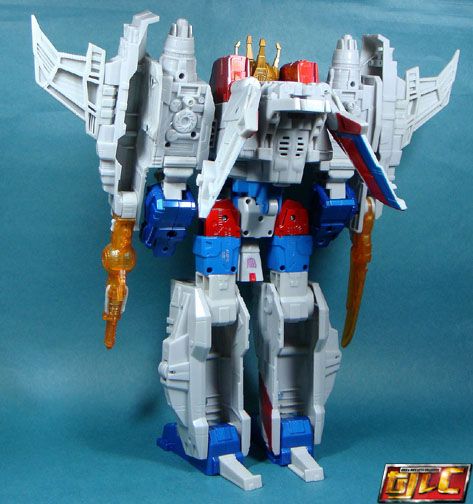 I missed out on this figure when it originally came out in Transformers Cybertron / Galaxy. Glad they reissued it.
Figure still comes with his "crown"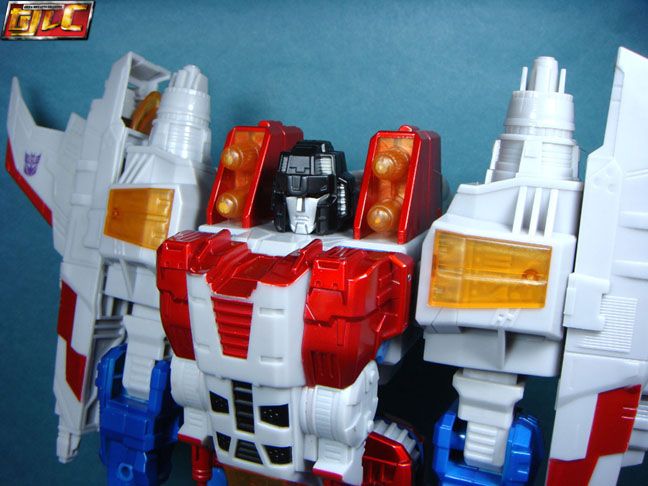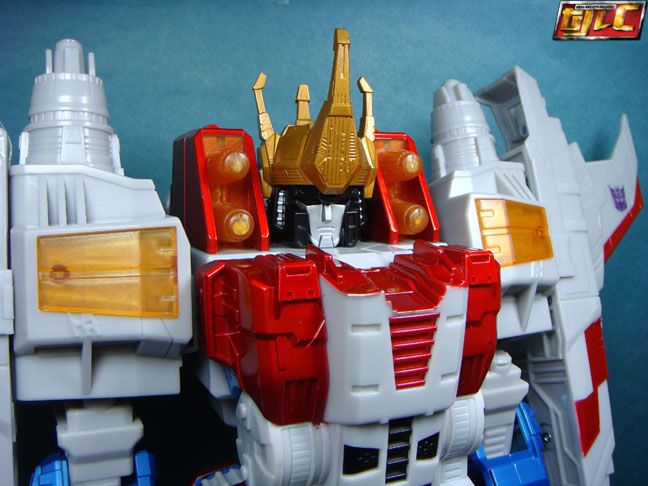 Thankfully, the silly "Year of the Horse" logo isn't present on the wings.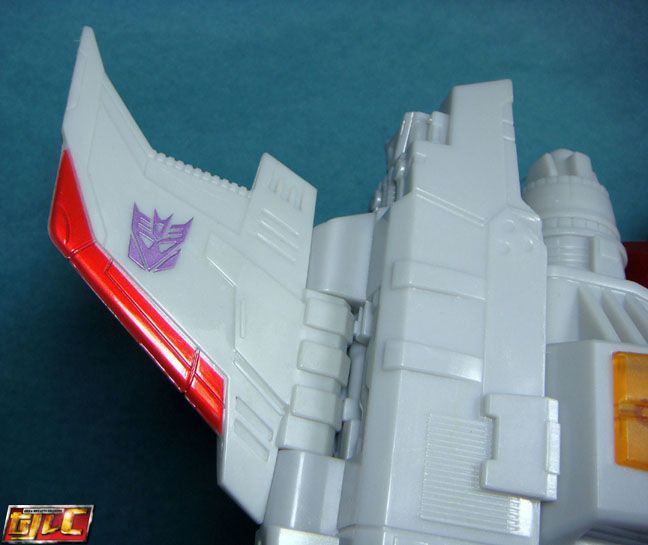 But it is present on the nose cone. Ah well… at least it isn't as bad as the MP YOH Optimus Prime.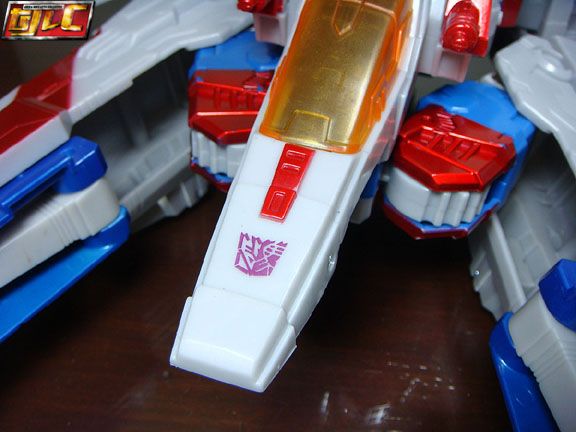 Planet key spring gimmick still included.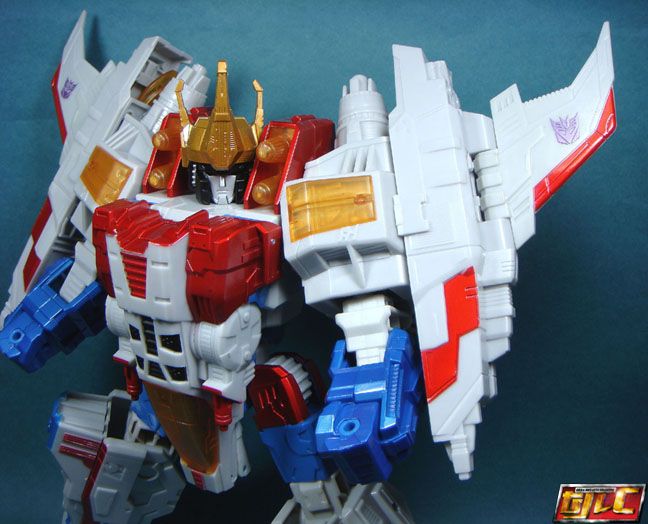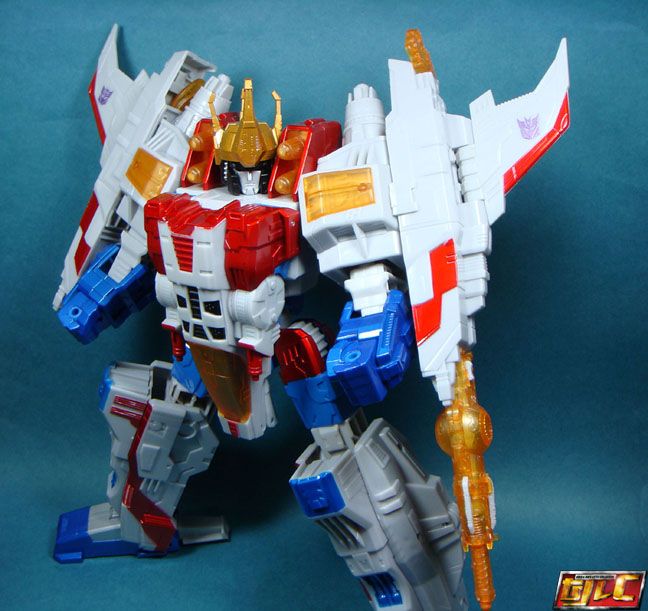 Starscream stands roughly 15″ tall.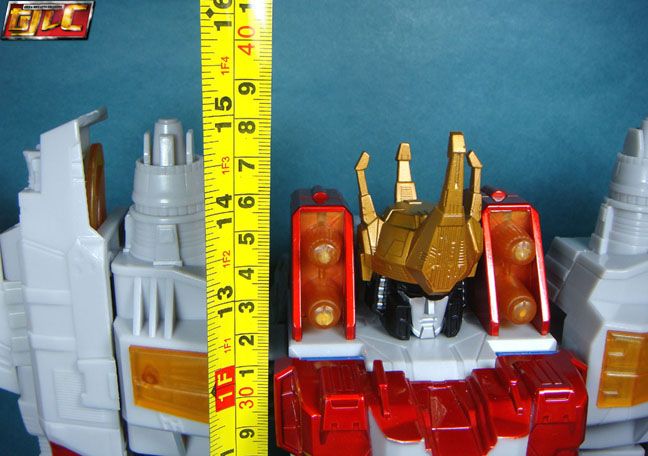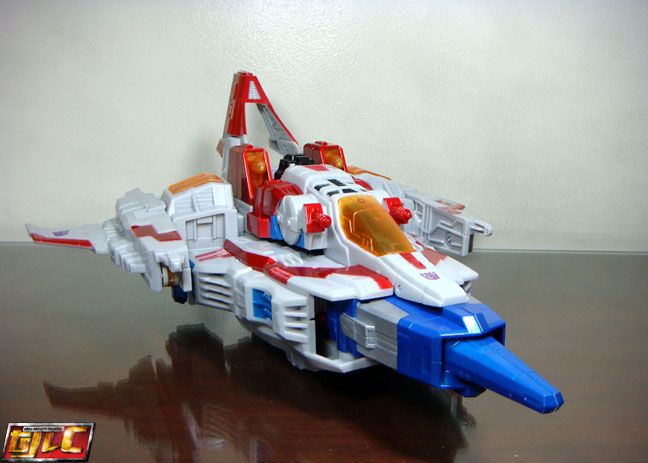 It has electronic light and sound features.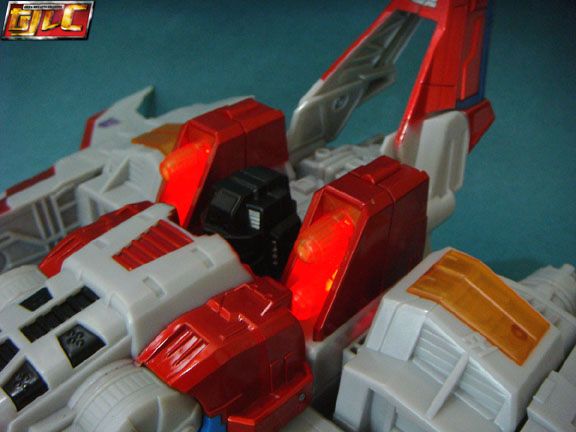 Too bad the canopy doesn't open.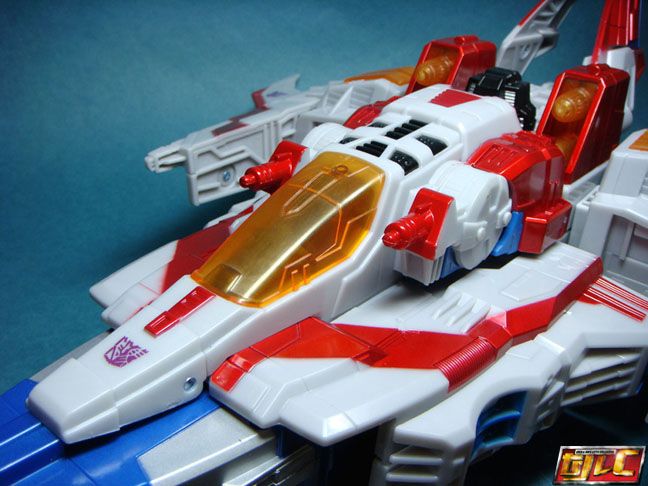 Word of warning, when transforming this toy, be sure to use magic tape for the sides of the thigh, otherwise, paint scrap and chip central! Sigh….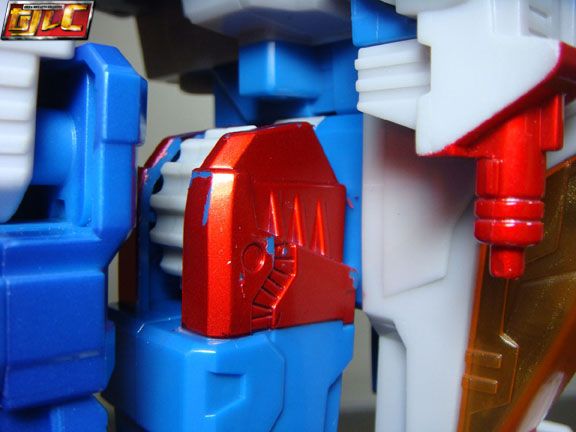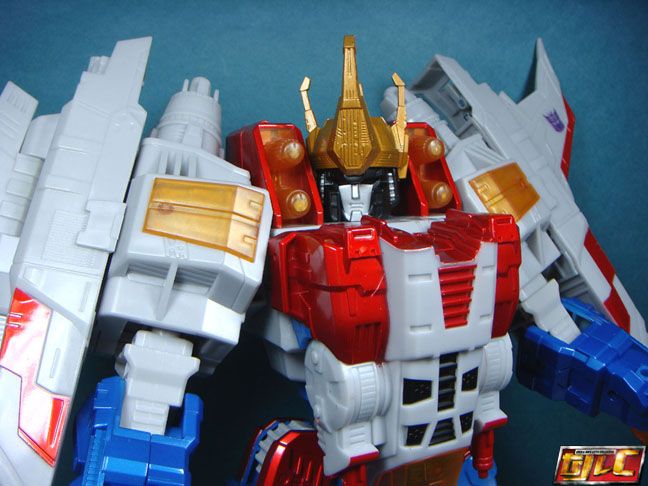 Gold