Transformers Year of the Snake Optimus Prime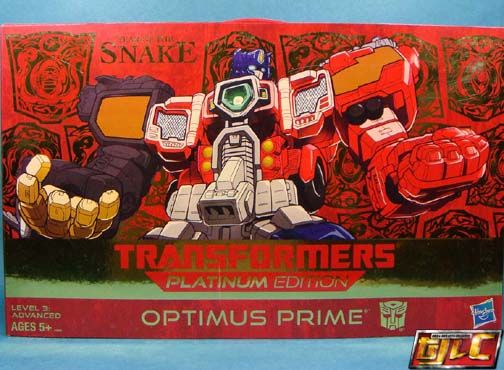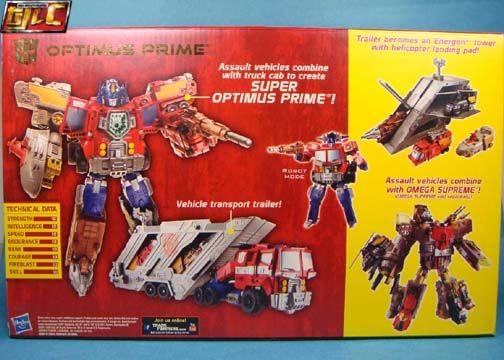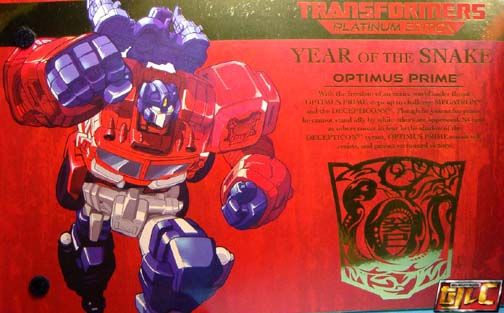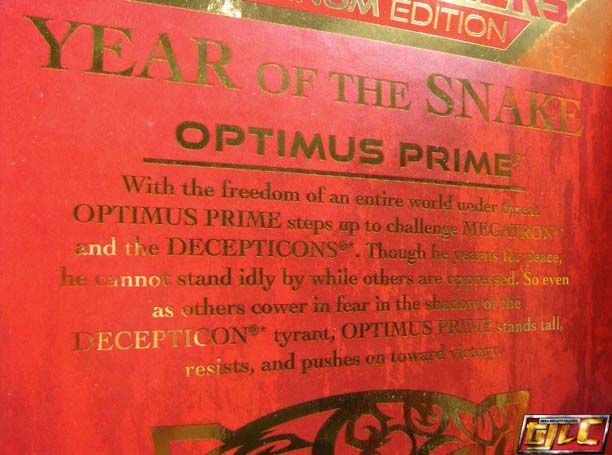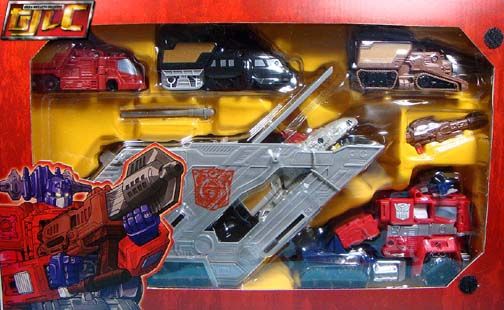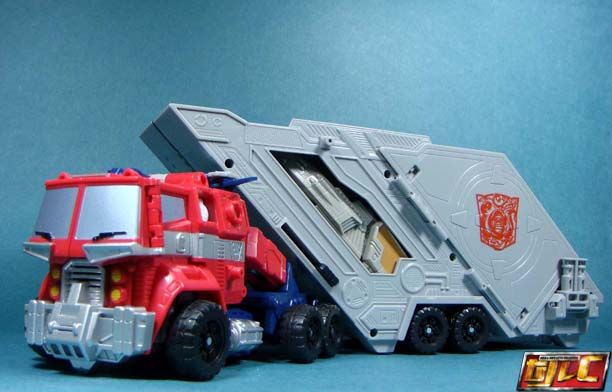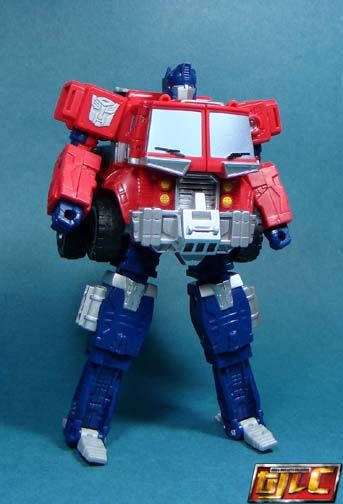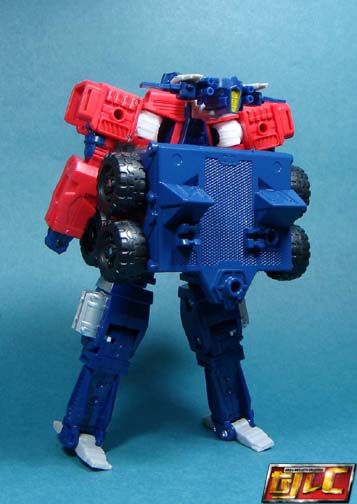 A straight up repaint of the 2004 Transformers Super Link/ Energon Optimus, sans the electronics (the Takara one had light up chest).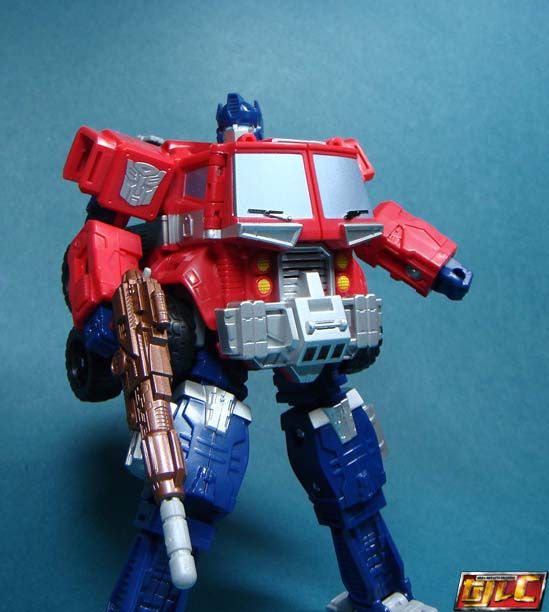 Op Units

Super mode Optimus Prime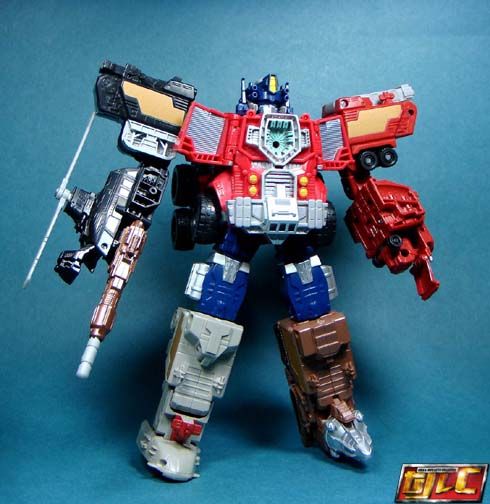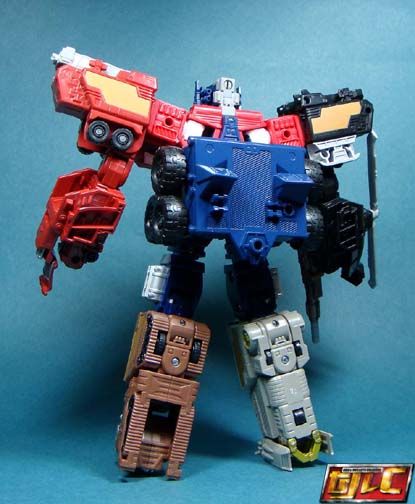 The Op units can be repositioned as arms or legs any which way.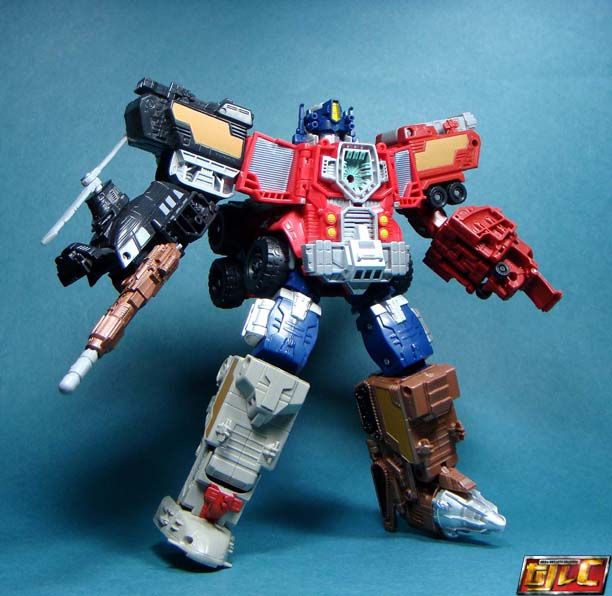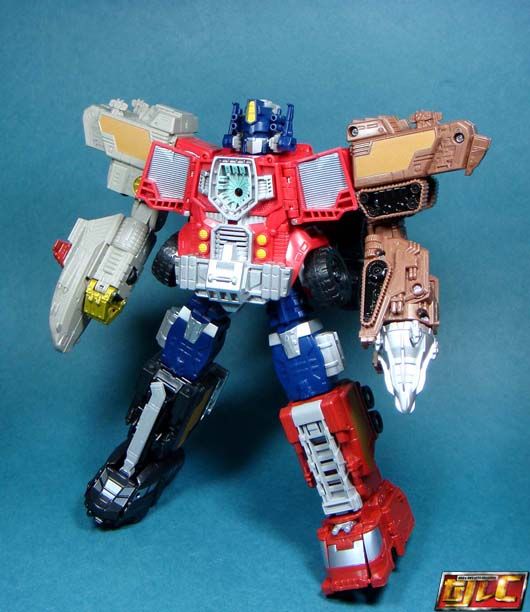 Comparisons with the Takara Super Link Optimus Prime.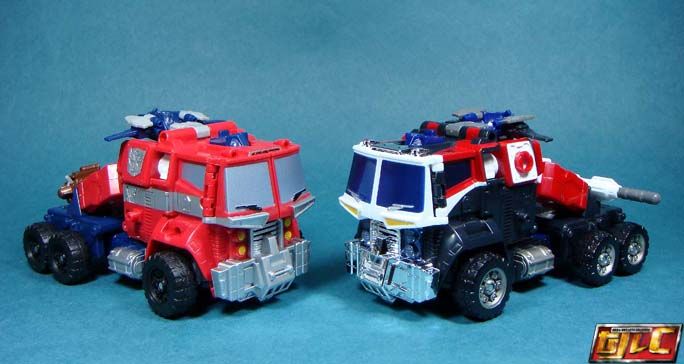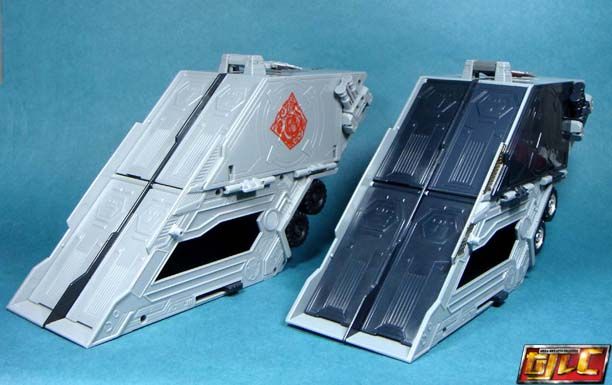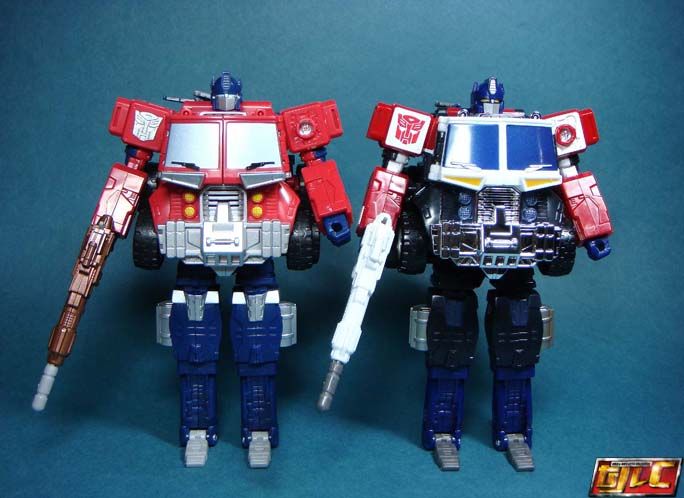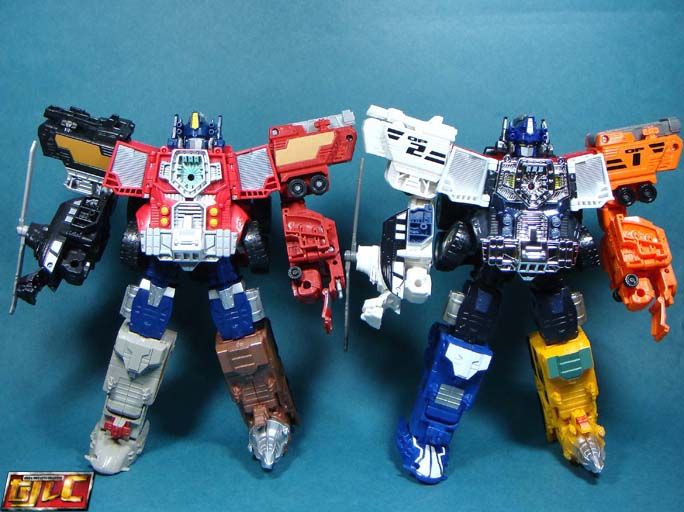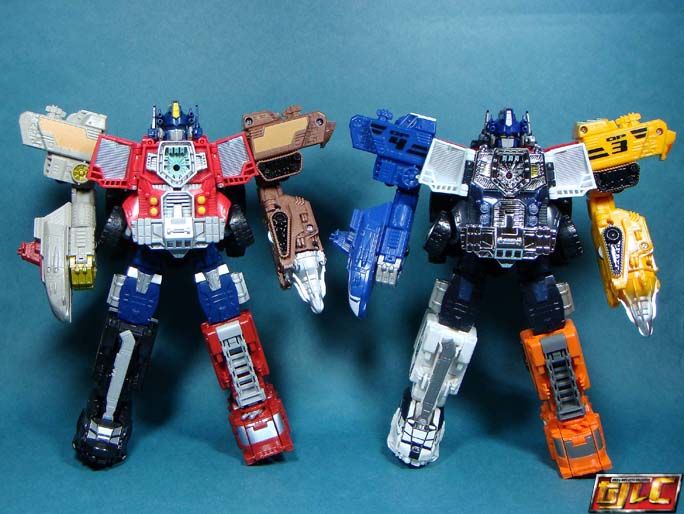 Definitely one of the uninspired redesigns of the Autobot leader.

Gold