Young Justice 2packs
-Ra's Al Ghul and Cheshire
-Batman and Robin
-Aquaman and Aqualad
-Flash and Kid Flash
-Martian Manhunter and Miss Martian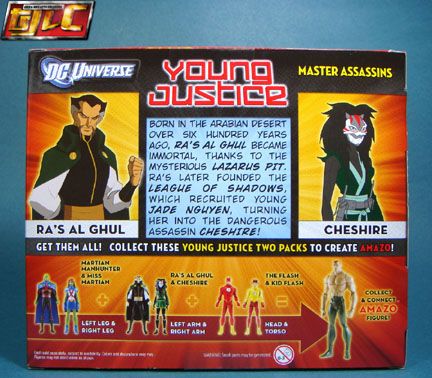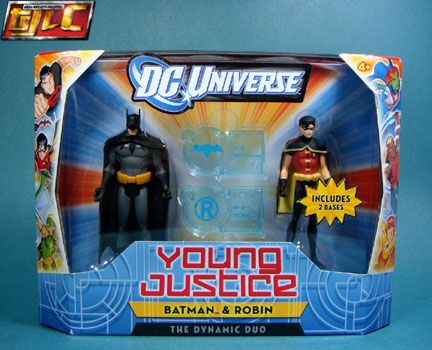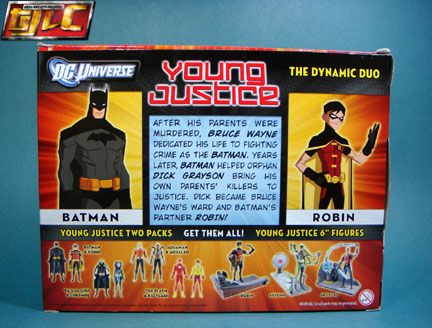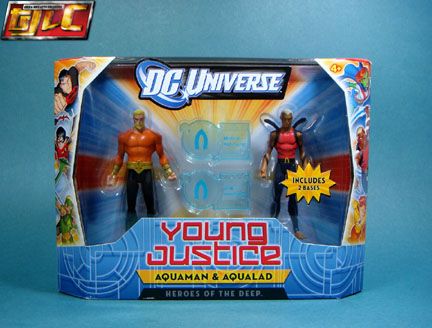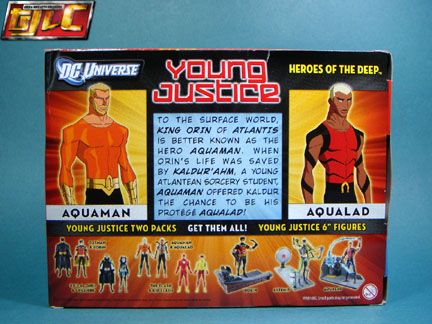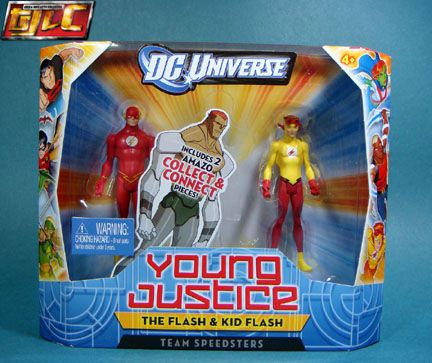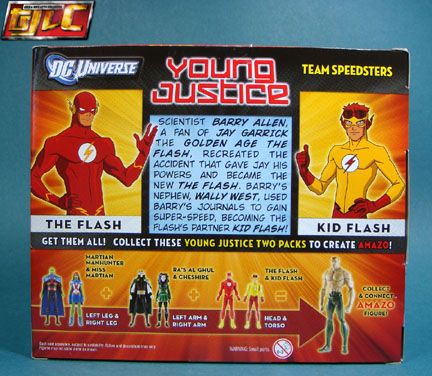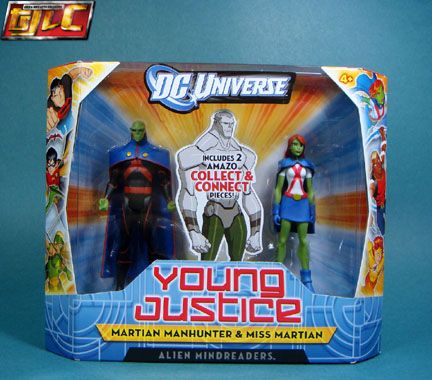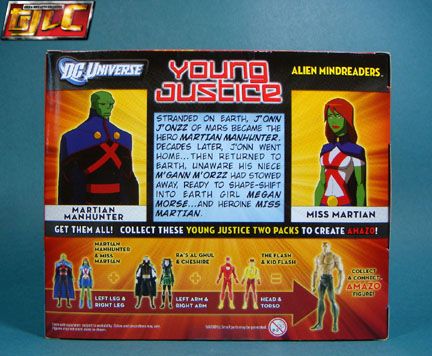 The CNC 4″ (5″?) Amazo is definitely bigger than the average "adult" Young Justice figure.
Batman and Robin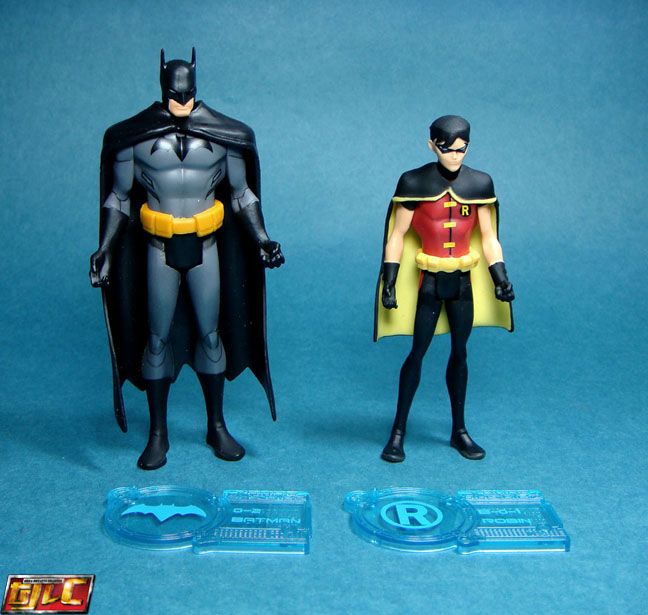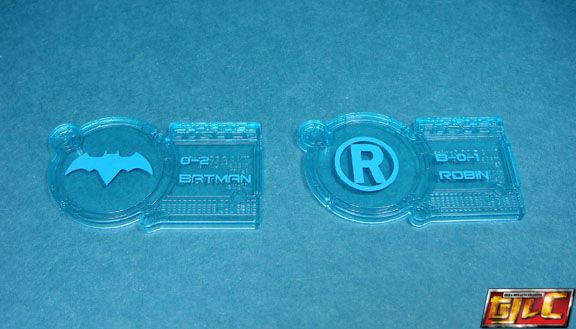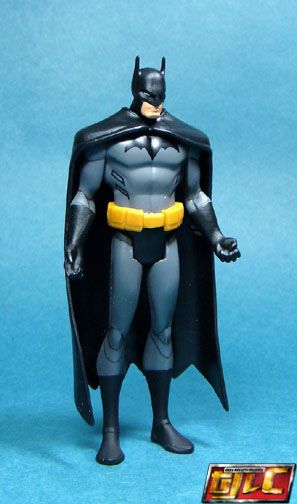 Batman doesn't really look quite spot on for cartoon accuracy.. maybe it's the cape?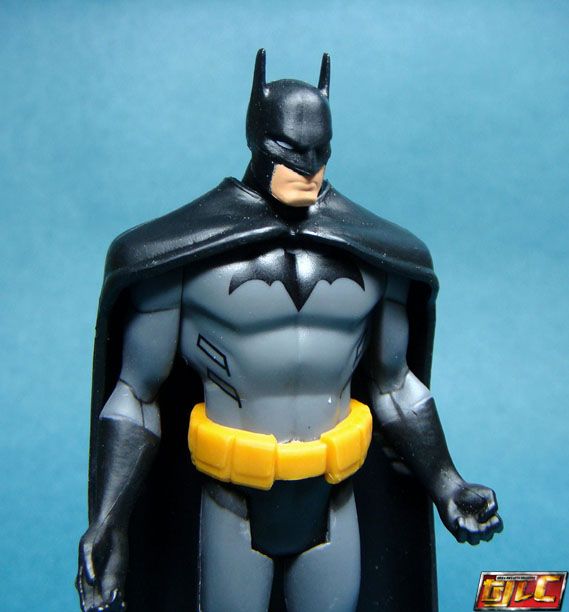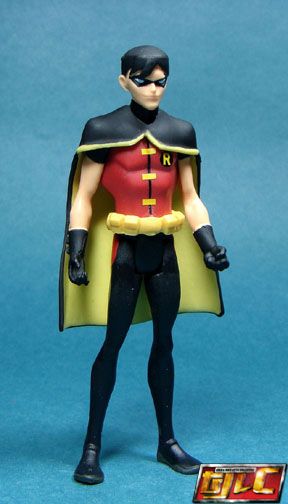 Comparison with stealth Robin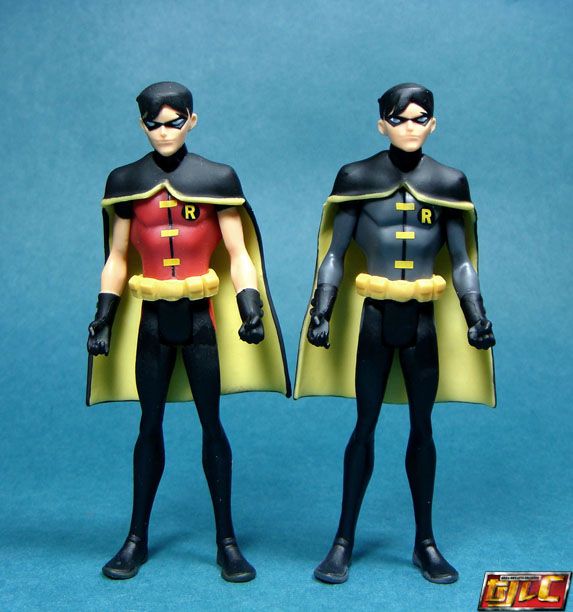 Aquaman and Aqualad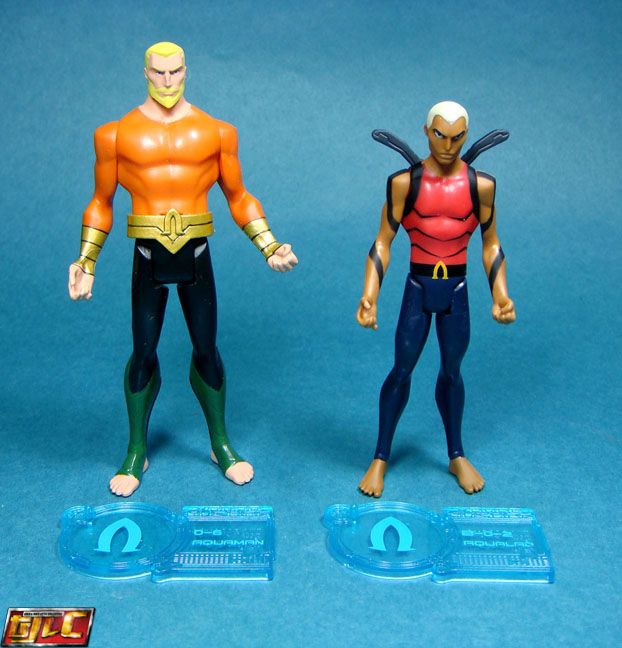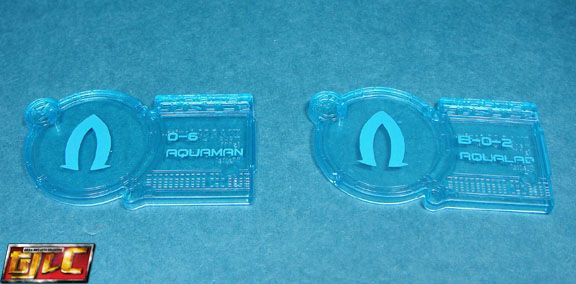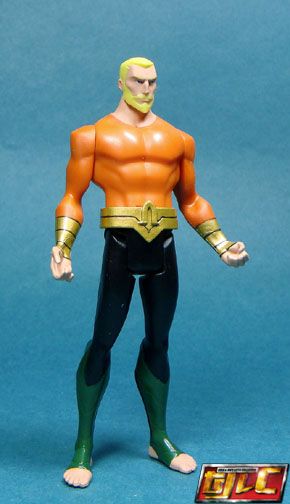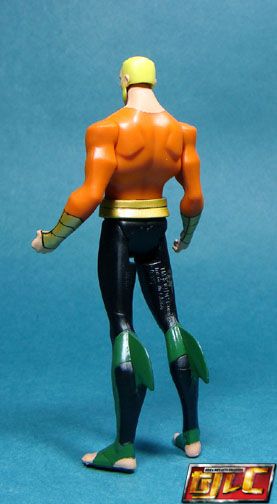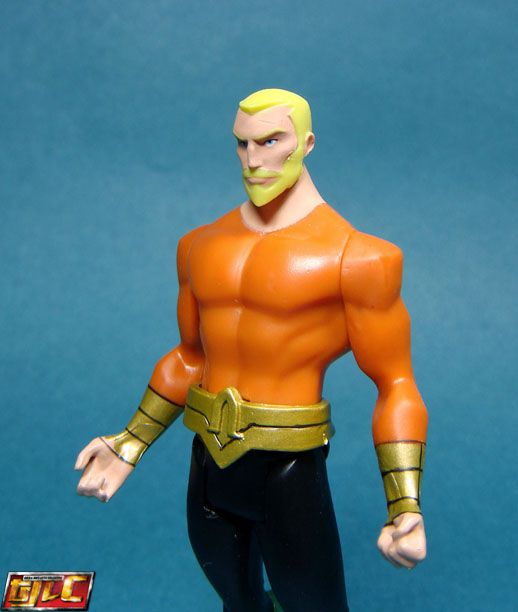 Comparison with Single pack Aqualad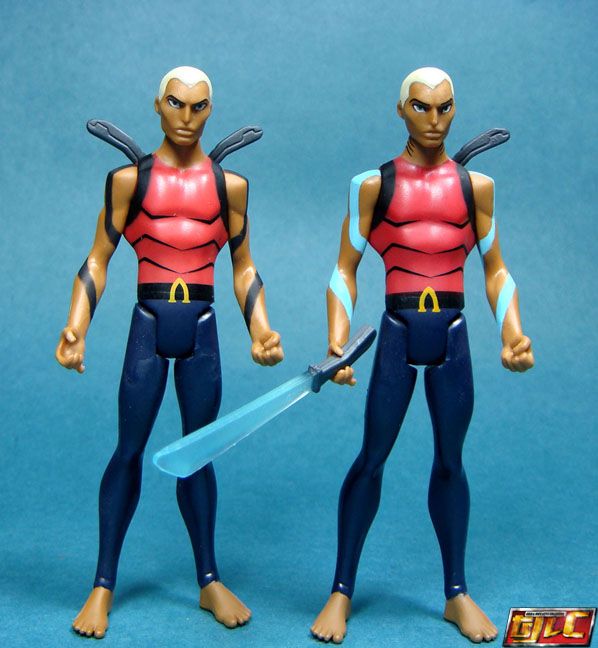 Martian Manhunter and Miss Martian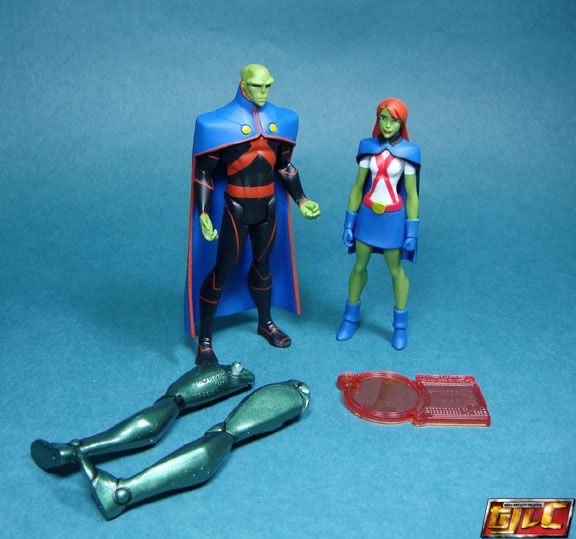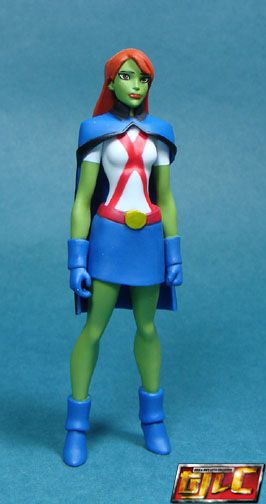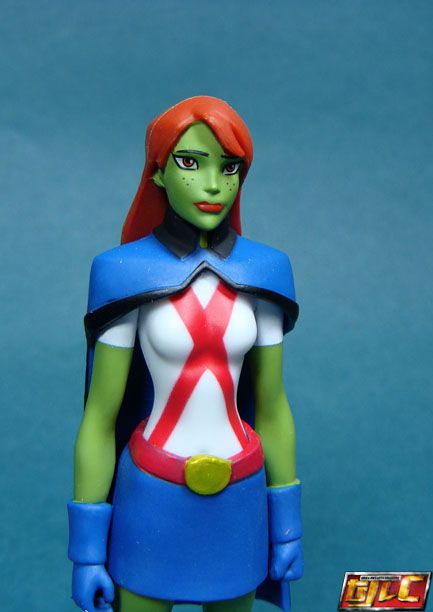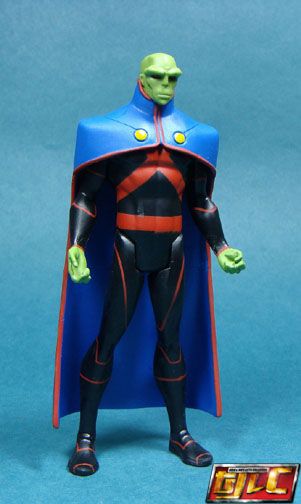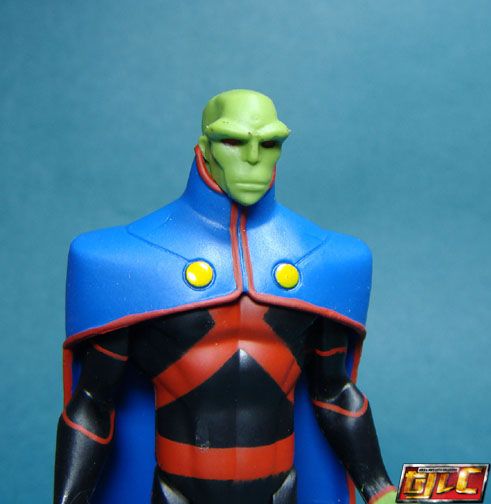 Flash and Kid Flash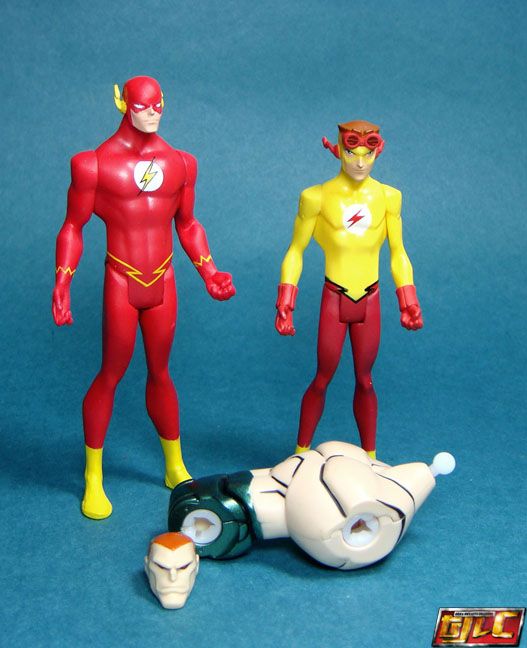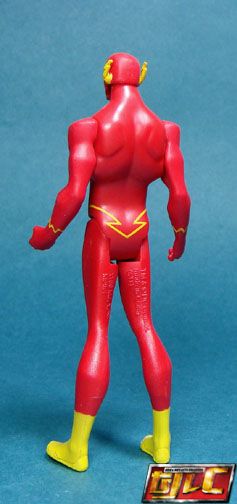 Sigh… Flash here has the same leg problem as Superboy, he looks like he has to use the bathroom REALLY bad.. Funfact, Flash in the Young Justice series is voiced by George Eads, of CSI Vegas.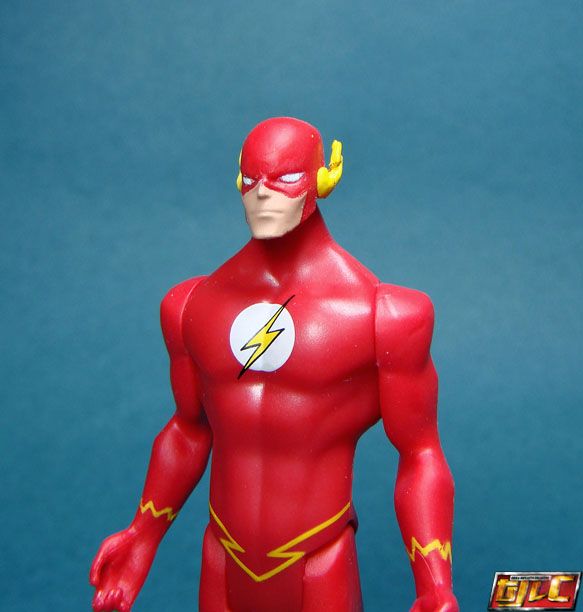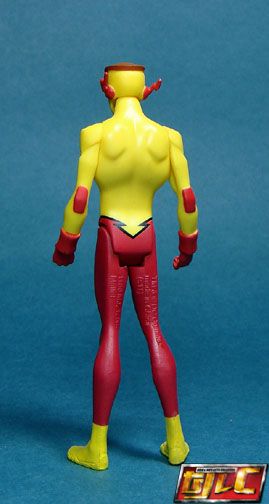 Comparison with single pack Kid Flash. I think the 2pack version is more accurate? Painted hips and non-painted shoulders?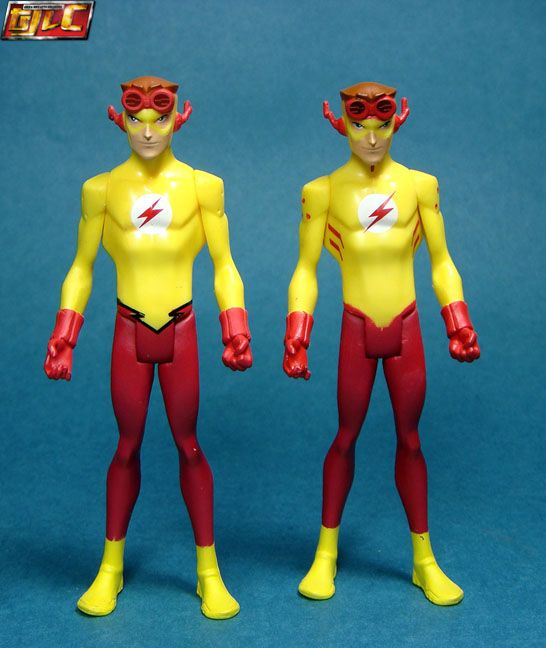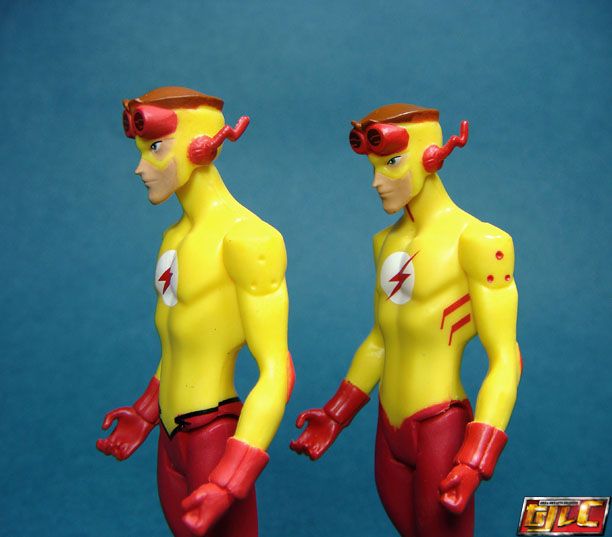 Ra's Al Ghul and Cheshire.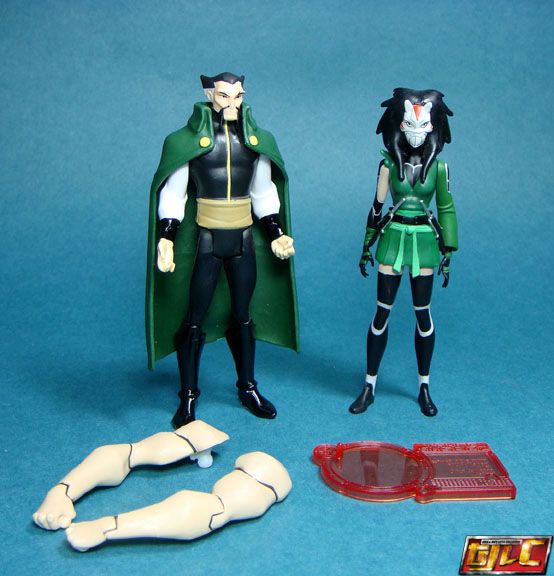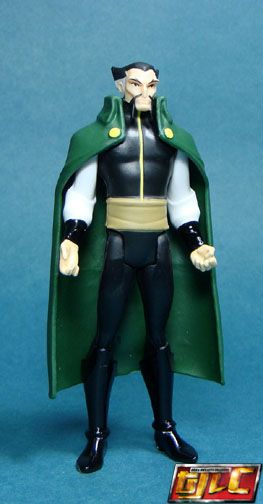 Hmm… Ra's looks a little too … Asian?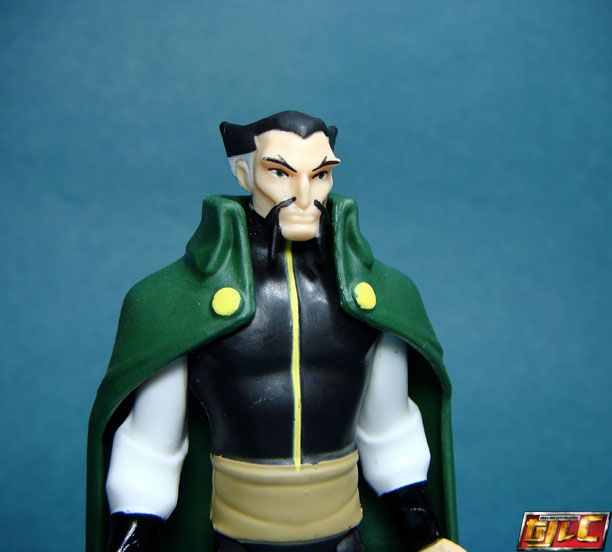 with Batman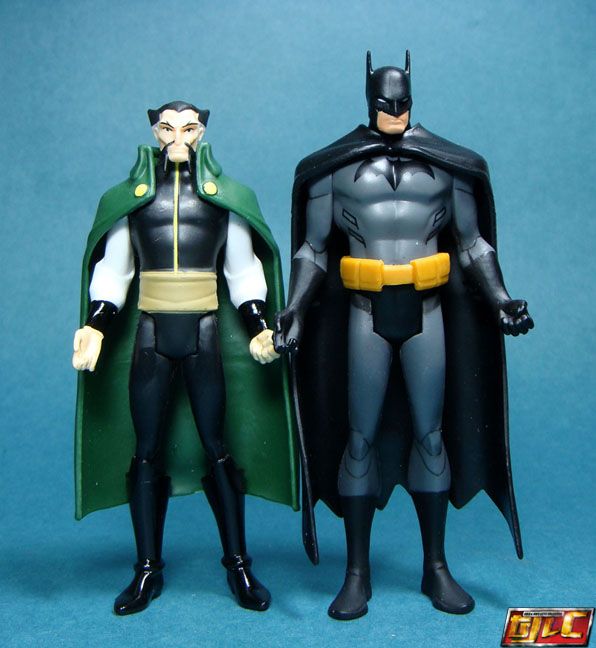 Strangely, Cheshire and Miss Martian come with foot bases. Typical of Mattel, throwing in a base for the women figures, just like in the JLU line. I wonder why?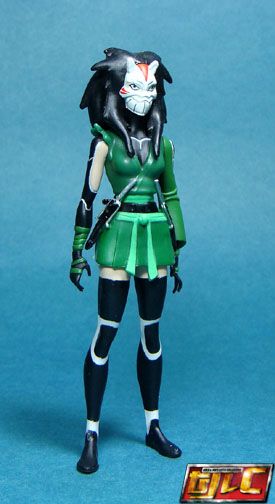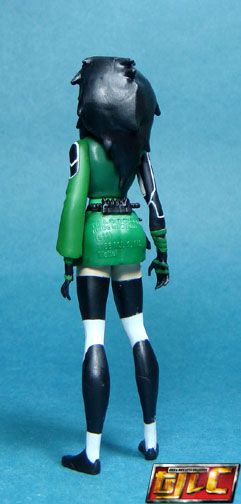 With her family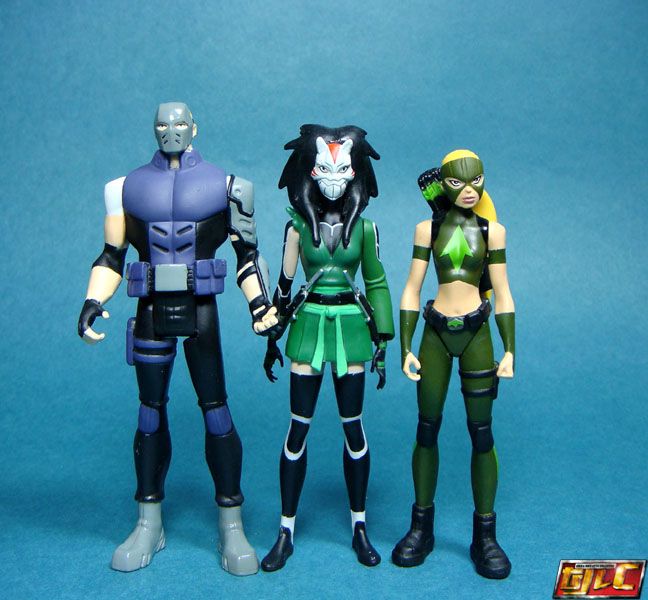 With her "hubby"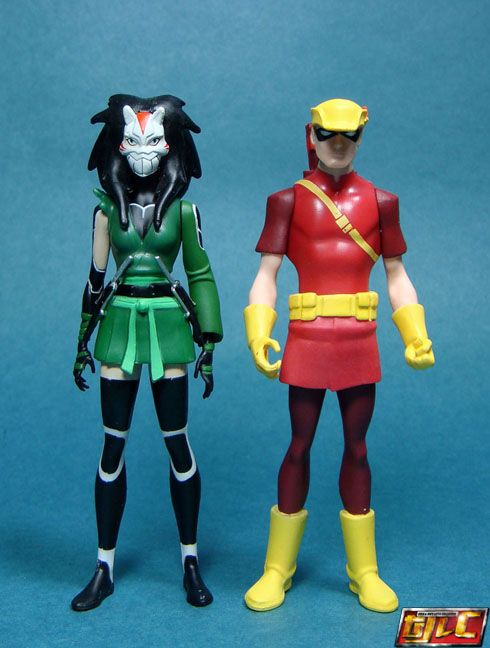 The only CNC figure of the line, Amazo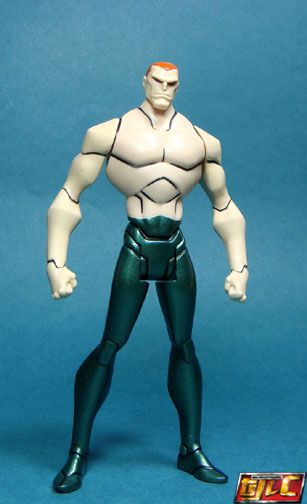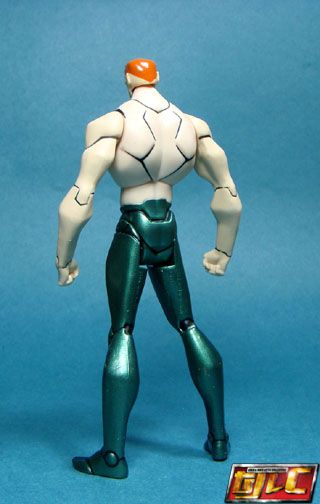 The good news is that once assembled, Amazo can be disassembled back into pieces.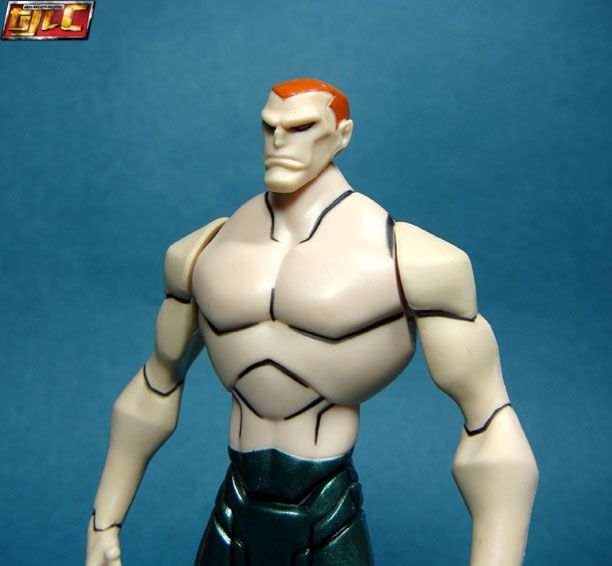 He's really tall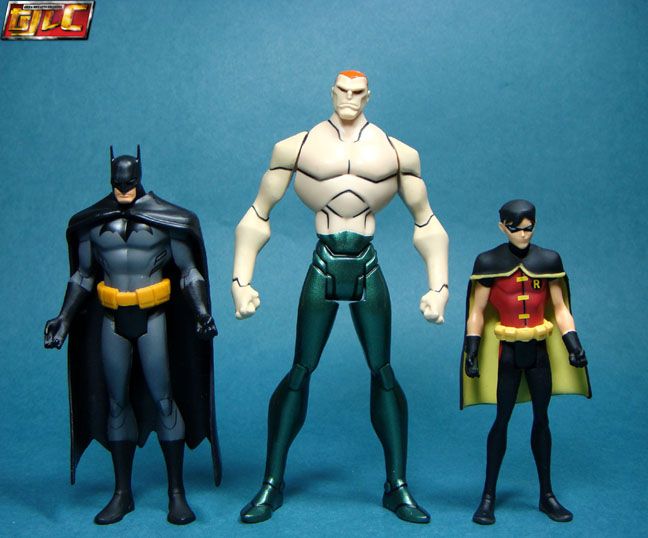 Gold