ZD Toys Iron Man Gantry
Iron Man Mark IV (4) armor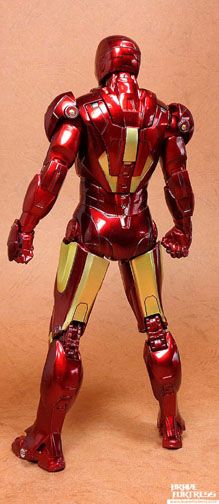 Created by Tony Stark after the Mark III armor was destroyed in his battle against Obadiah Stane, the Mark IV has only very minor cosmetic changes from the Mark III, with practically no upgraded weaponry added. The Mark IV served as Tony Stark's primary Iron man suit for the most part of Iron Man 2.

The figure is a reused ZD Toys Mark 4 figure minus the LED gimmicks.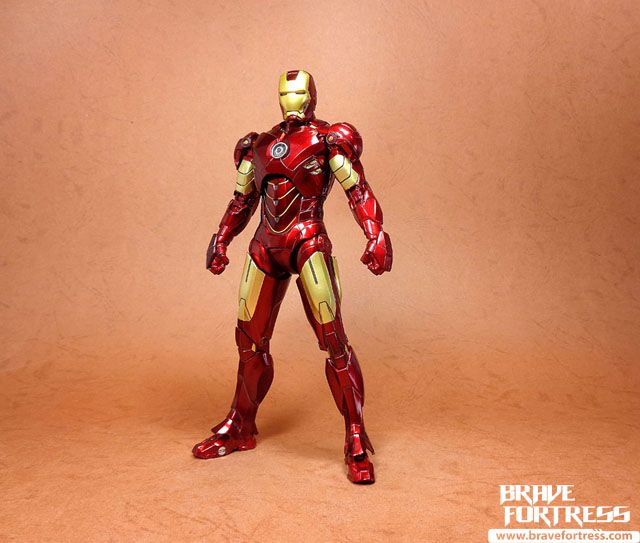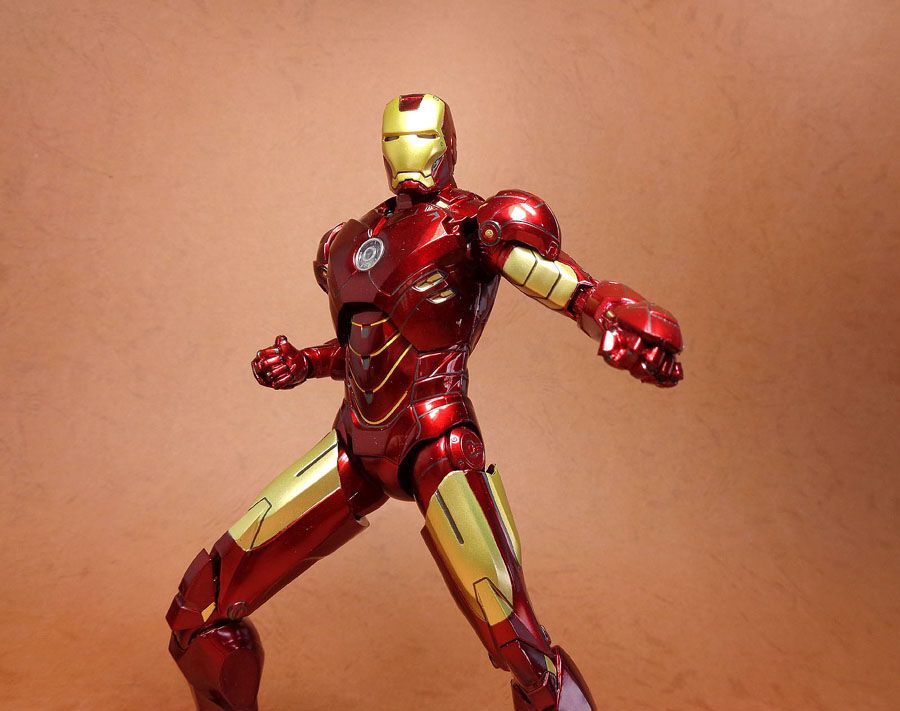 ZD Toys' Iron Man figures are done in the 7″ scale category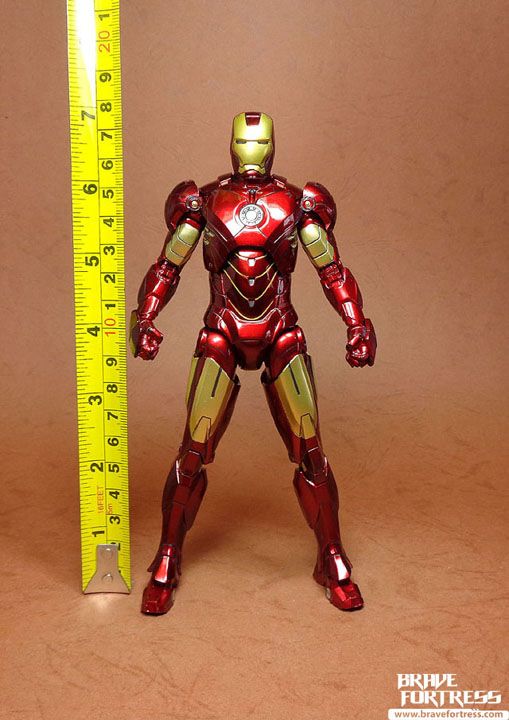 Opening "air brakes" on the figure's back.

The set comes with various optional "blasting" hands.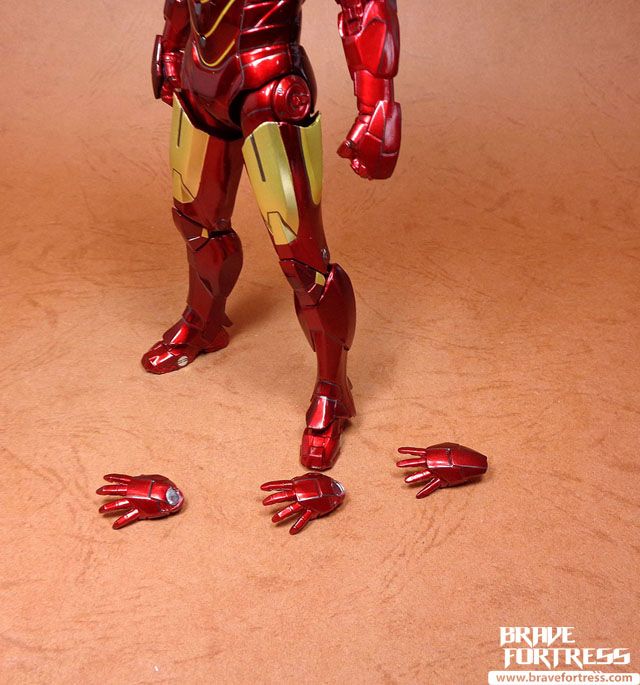 Alternate hands with no holes in their palms, just for posing.

The set with holes allows for effects parts to be plugged in.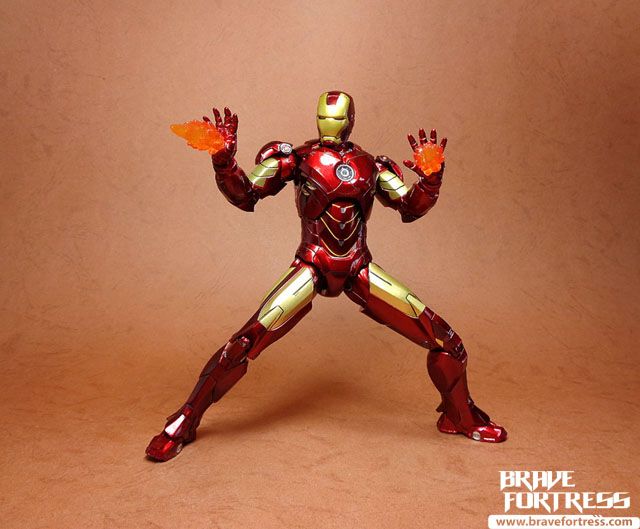 Effects parts can also be plugged into the figure's feet.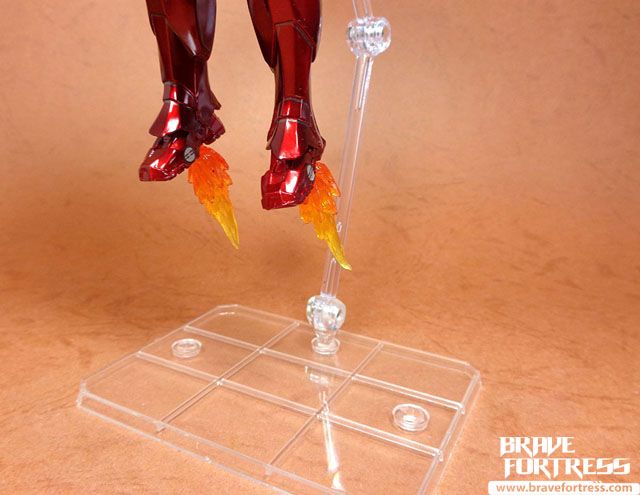 It's too bad the set doesn't come with a flight stand. I had to use a third party one for this shot.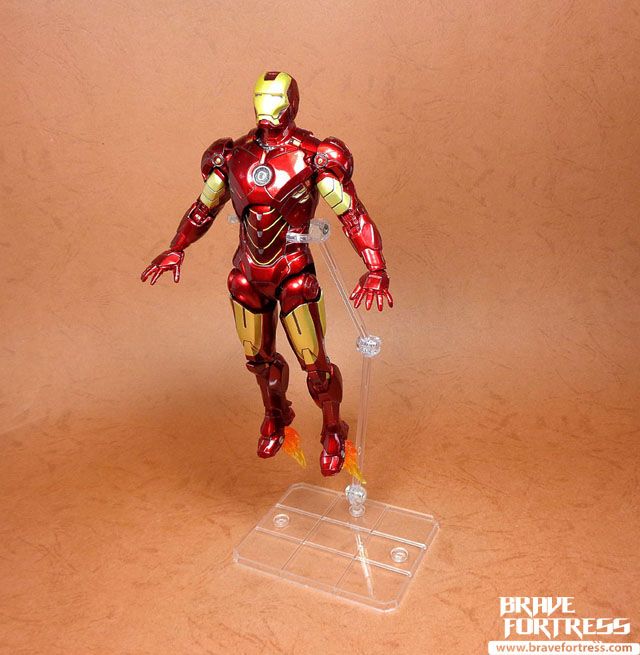 The alternative "gantry-less" Mark IV single release by ZD Toys actually had working LEDs in its Arc Reactor, as well as extra effects parts in order for Iron Man to have multiple effects in both his hands and feet.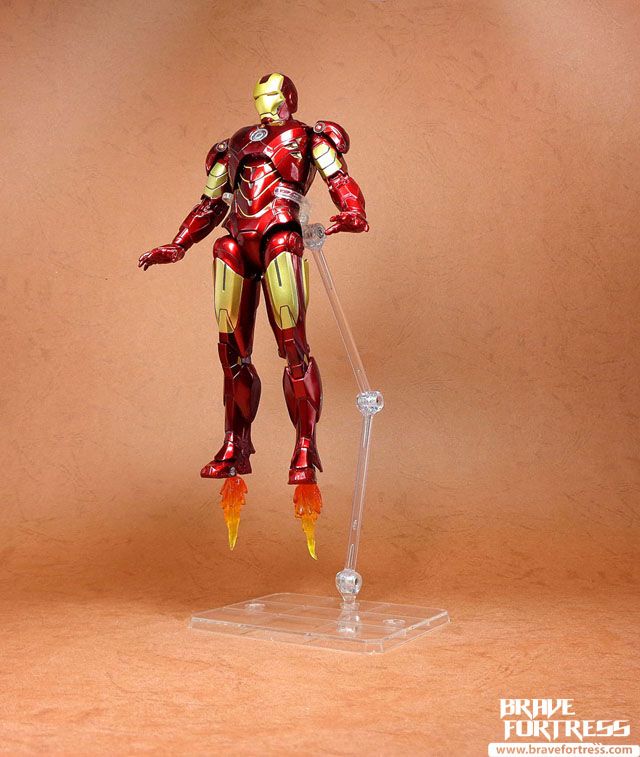 The gantry's base operates on 2x AAA batteries.

"On" switch on the side.

Admittedly though, the light isn't as bright as I had hoped.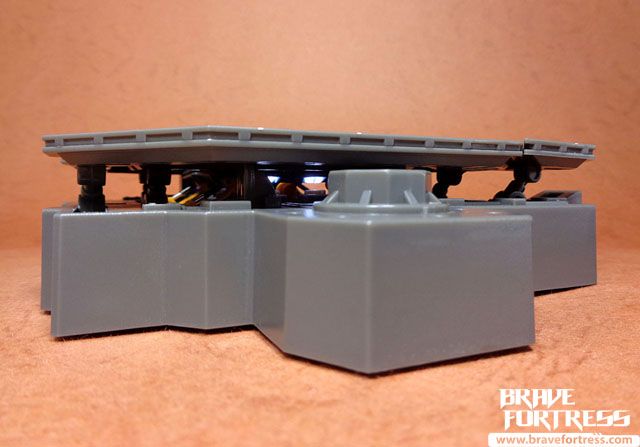 The gantry's flooring opens up, just like in the movies.

However, do note that opening up the floor panels does involve some tension friction on the back panels. Hopefully, nothing breaks from repeated wear and tear. I feel like this part could've been executed better.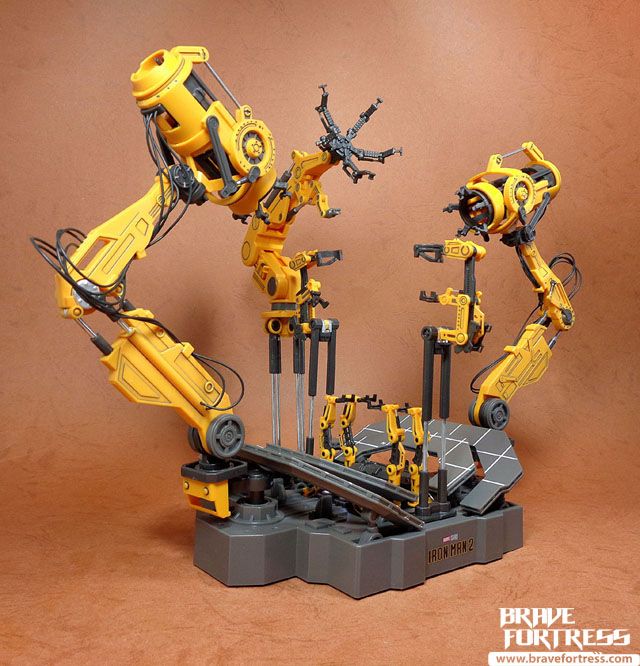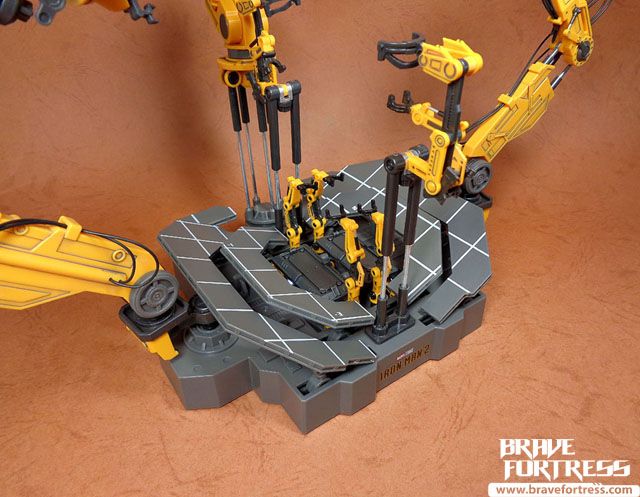 "Suit up!!"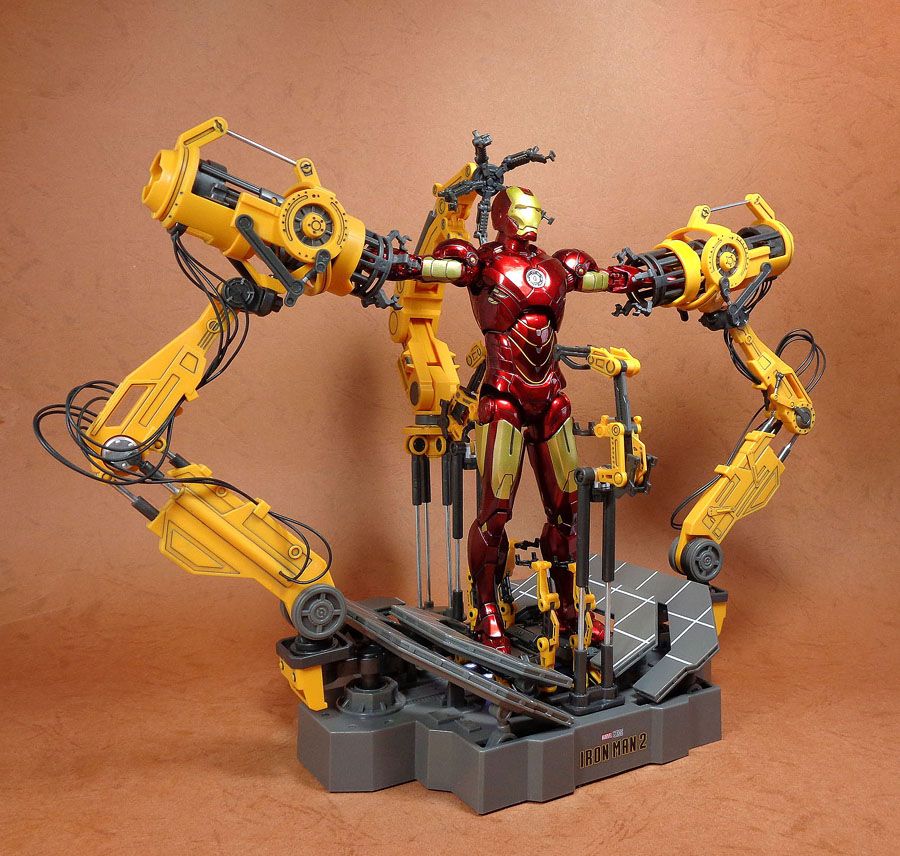 The details on the robotic arms are crazy impressive!

Cables and moveable joints!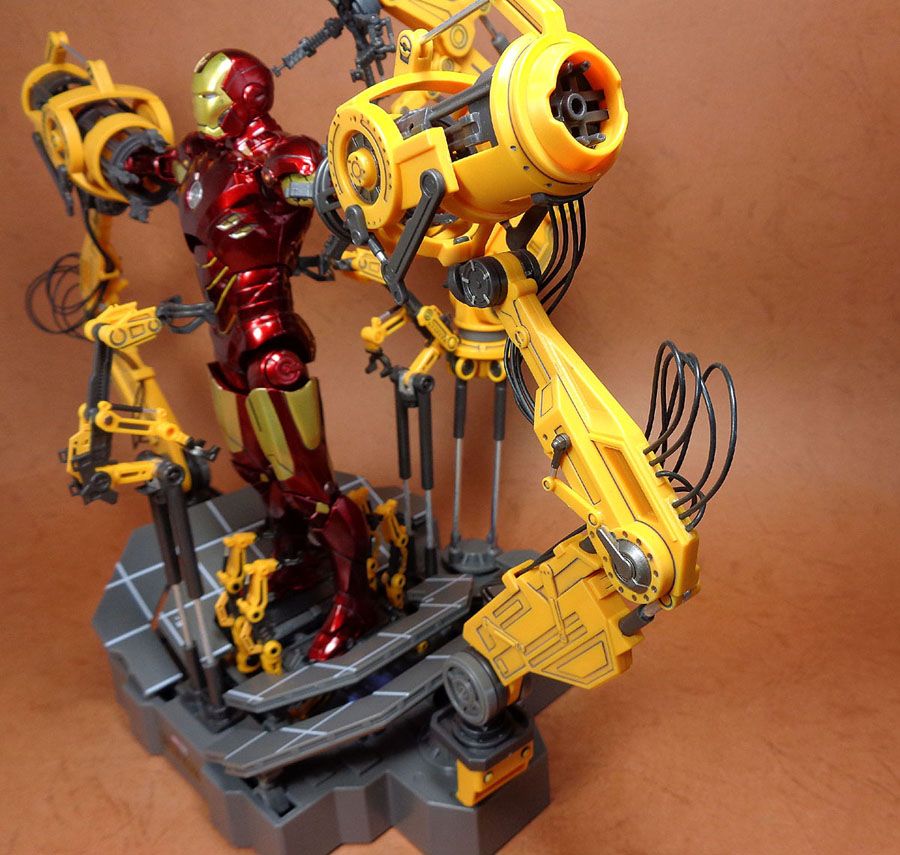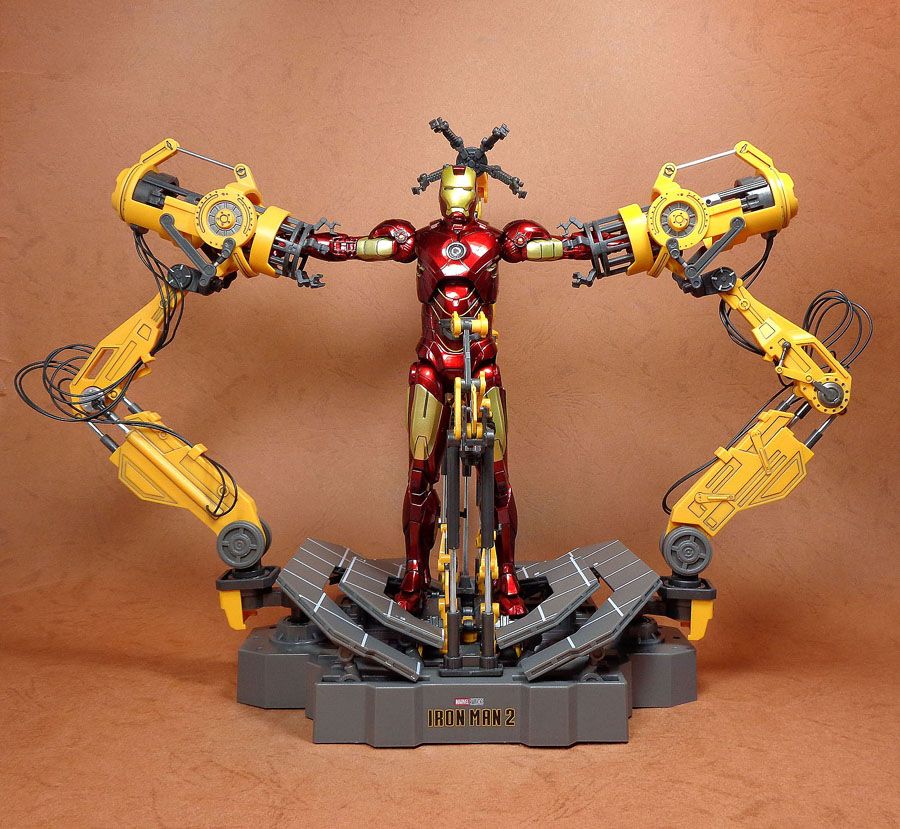 For reference, the Gantry, when fully assembled, requires 10 inches of clearance at most.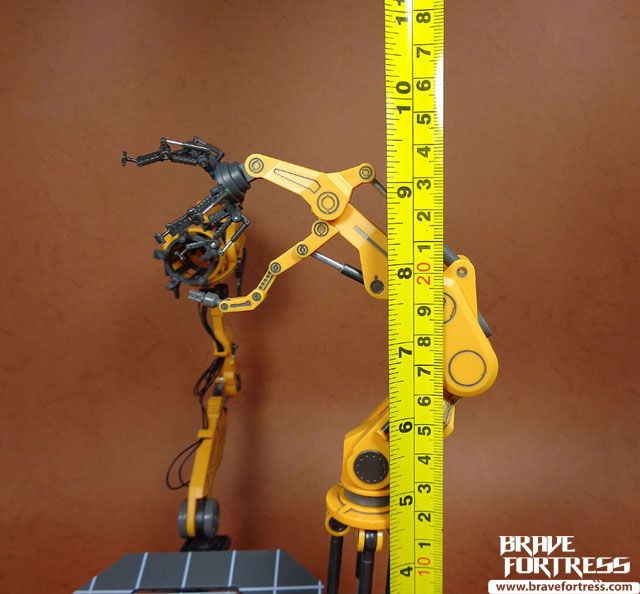 Sadly, the LEDs' brightness is really not cutting it.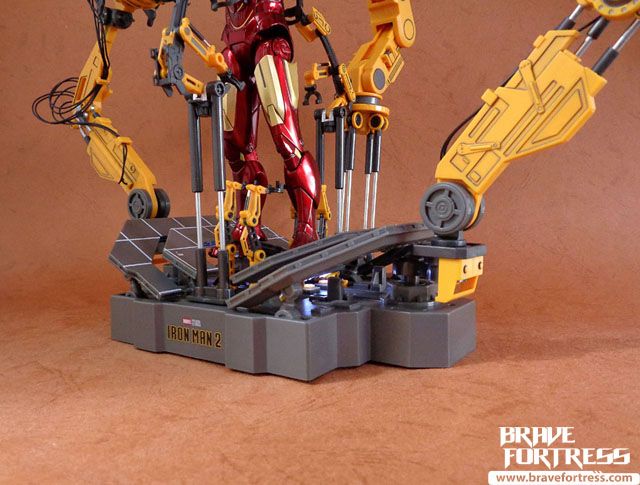 You can barely make them out in this pic, even with the lights off. It's unfortunate.

Overall, an extremely, extremely impressive set!!! I've never purchased a ZD Toys Iron Man figure before this and I have to admit I am floored!! I pre-ordered this just for the gantry for my eventual "Hall of Armor" diorama, but I never thought this would come with the Mark IV figure due to the low pre-order price. How in the world did ZhongDong Toys manage to release such a licensed, detailed, beautifully painted figure, with LEDs, at a very, very decent price?? It's amazing. It simply puts Hasbro to shame. If these figures were done in 1/12 scale I would probably backtrack all of the armors in a heartbeat.
The gantry is everything I hoped for. The design is really nice and everything looks highly detailed! It's really something to behold. I definitely got more than my money's worth from this set!
Gold