Release Date: Aug 2018
SRP: 12,000 Yen
Bandai's finally confirming the release of Grendizer's Spazer and it seems like it's going to be a mass retail release.
The set will come with Grendizer's ship, the Spazer, along with Koji Kabuto's Double Spazer and TFO. Also teased is the possiblity of a later release for Marine and Drill Spazers.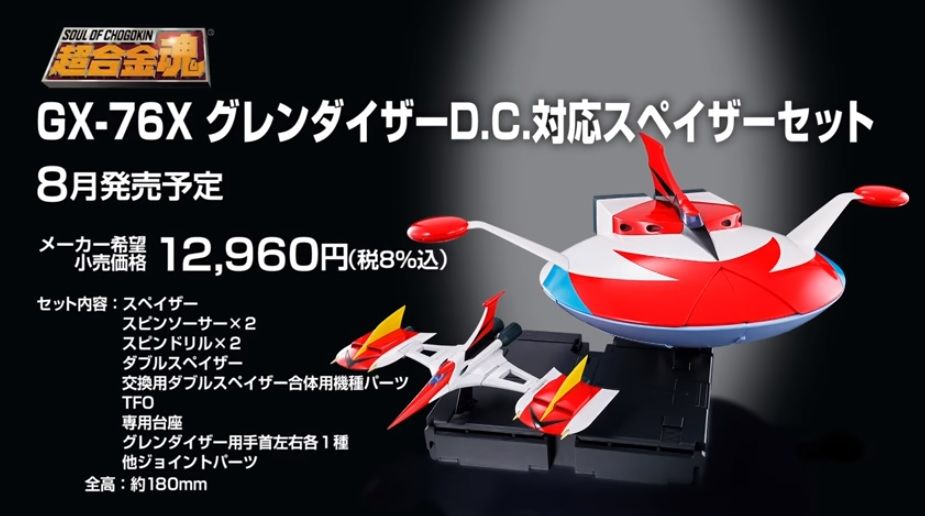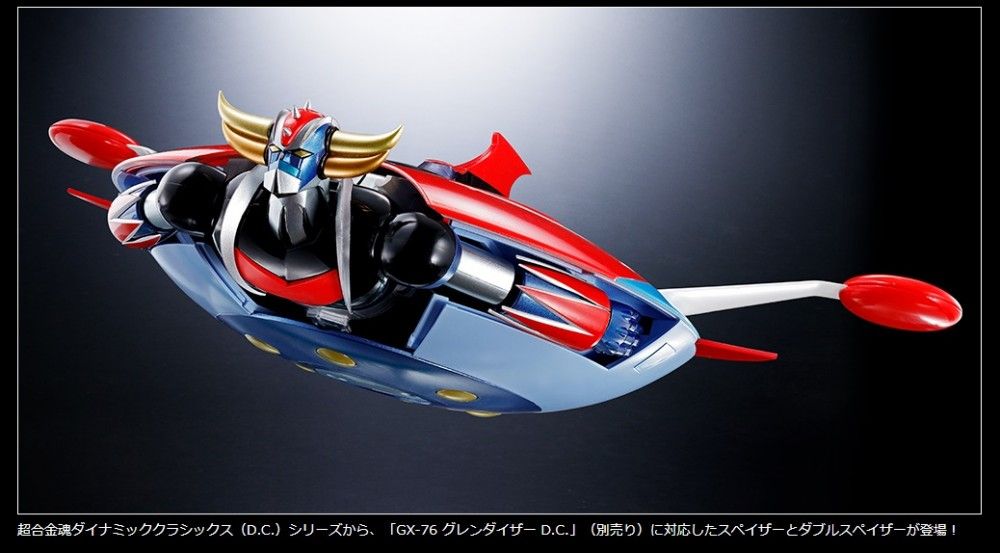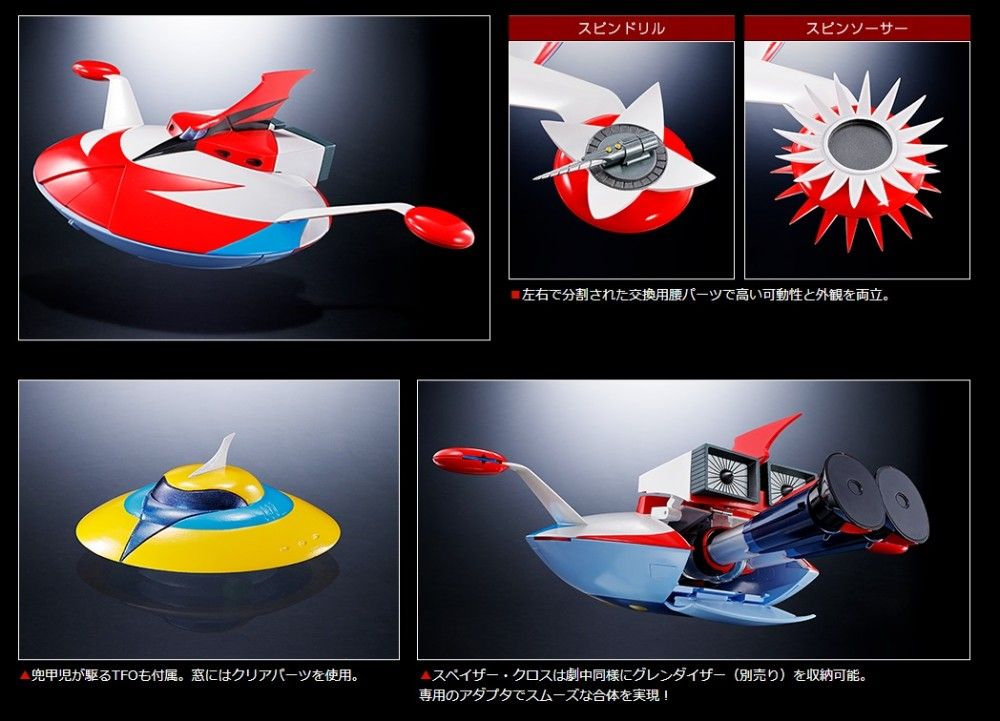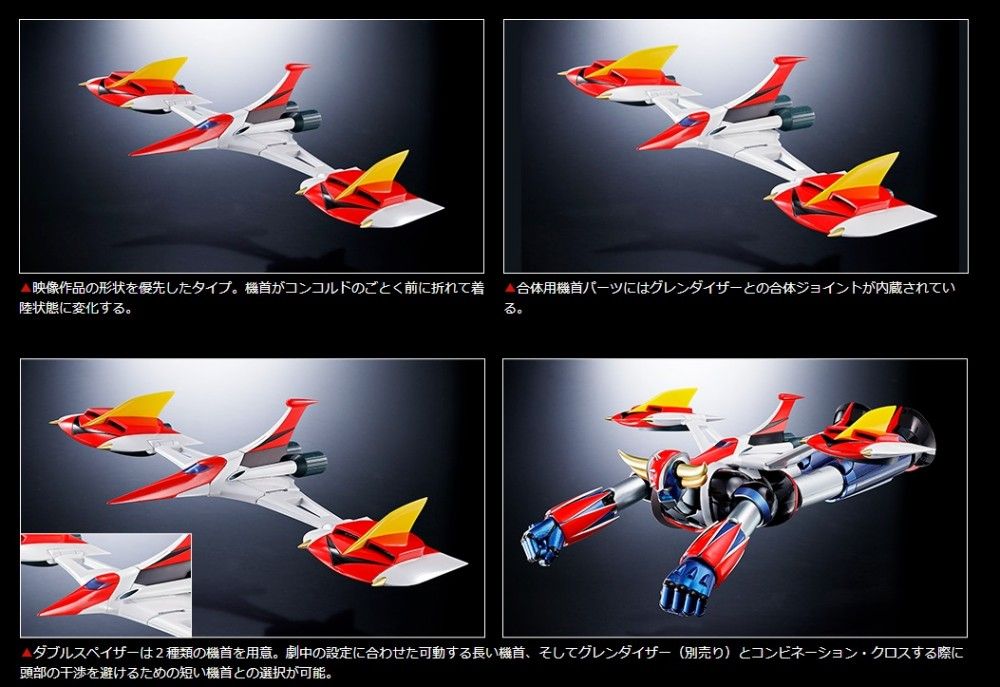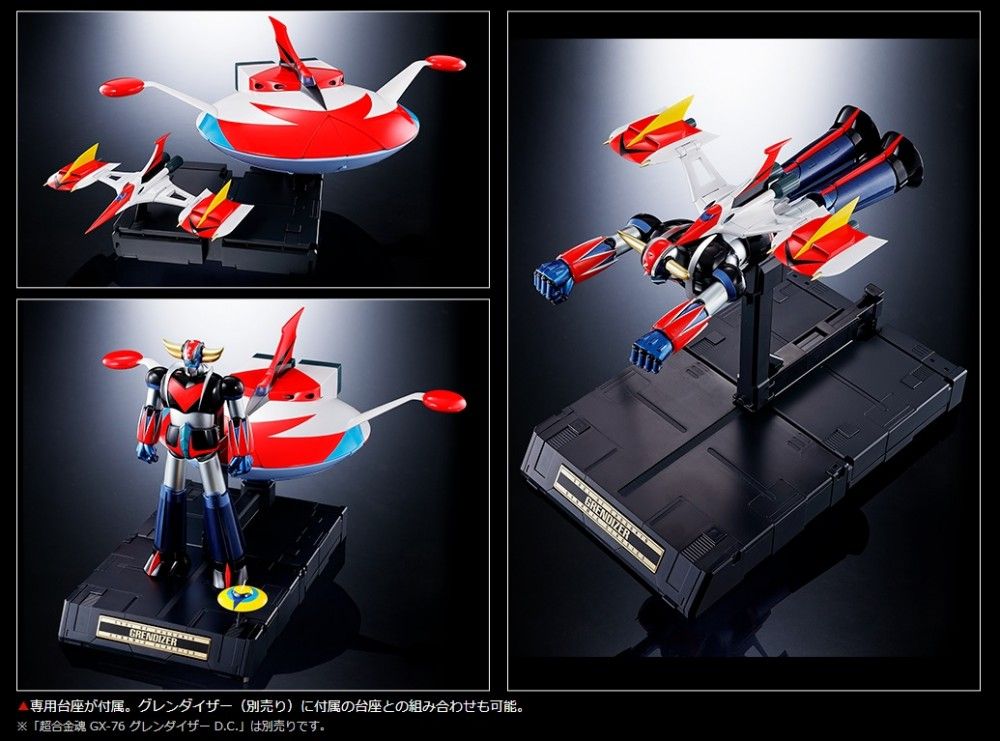 Gold