Release Date : Oct 2017
SRP: 27,000 Yen
So it's a bit darker grey, and the head sports more detail and is closer to the look of the character in the Anime. The shoulders are also meant to be "new", remolded? Though I can't tell any difference so far in the pic.
The new 27,000 Yen price is a heck of a jump from the old 20,790 back in 2003. Release date is in Oct (same as the SRC Great Mazinkaiser, man October is going to be a heavy month).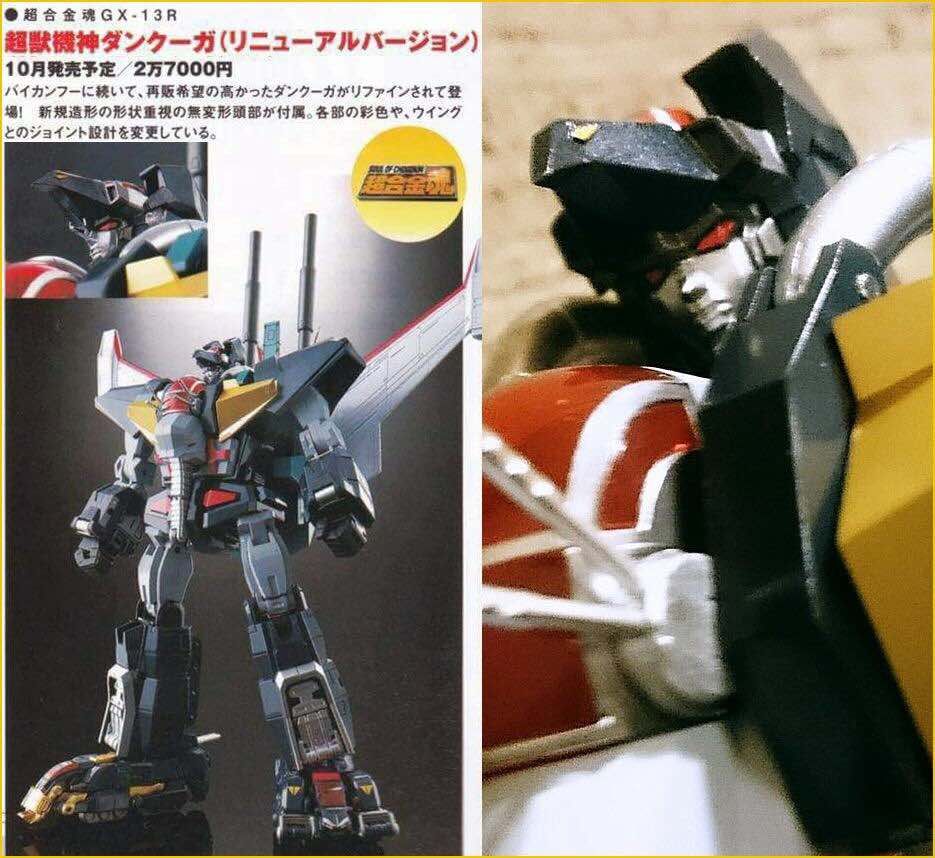 I just hope Bandai wised up and changed the internal groin bar for Big Moth to metal now, originally it was clear plastic(!!) Some folks experienced breakages over time with their Dancougars.
Gold