Release Date:??
SRP:??
Well this is a surprise. I guess Bandai is really targeting the Western markets. From the Pacific Rim movie we get the main mech of the movie, Gipsy Danger.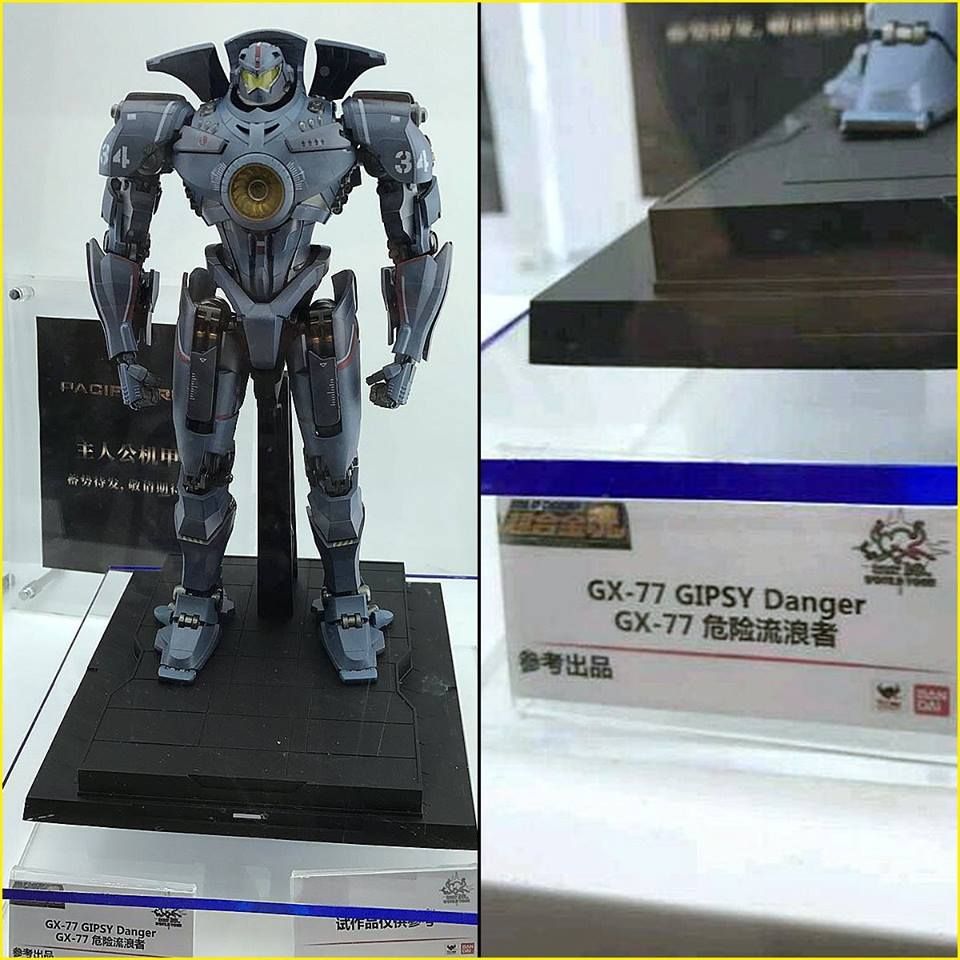 Price and release date are yet to be announced but folks are speculating this guy will be at least 10″ tall or so.
Bandai will also be releasing the Gipsy Avenger from the upcoming Pacific Rim sequel but it will be under the Robot Damashii line and will not have diecast supposedly.
Gold