Marvel Legends Fantastic Four 2017-2018 group shot
All released under Walgreens as exclusives, it took two years for the whole team to come together.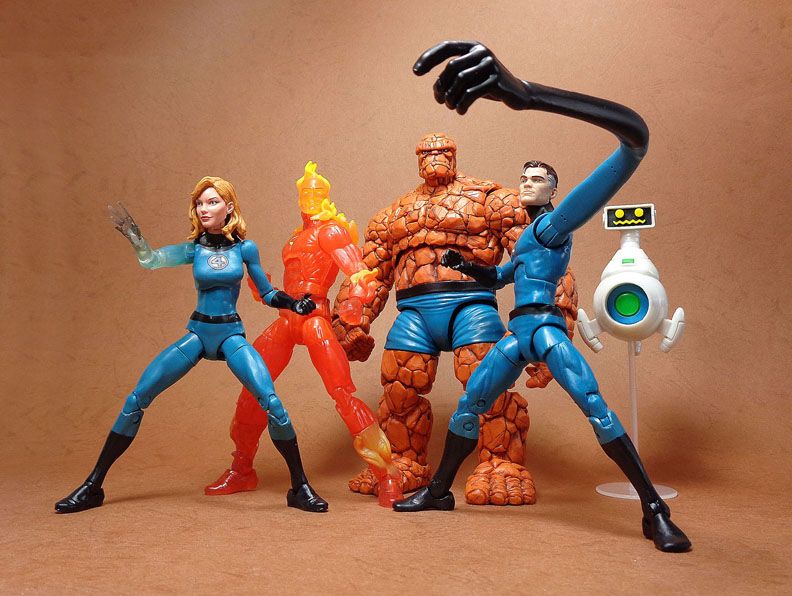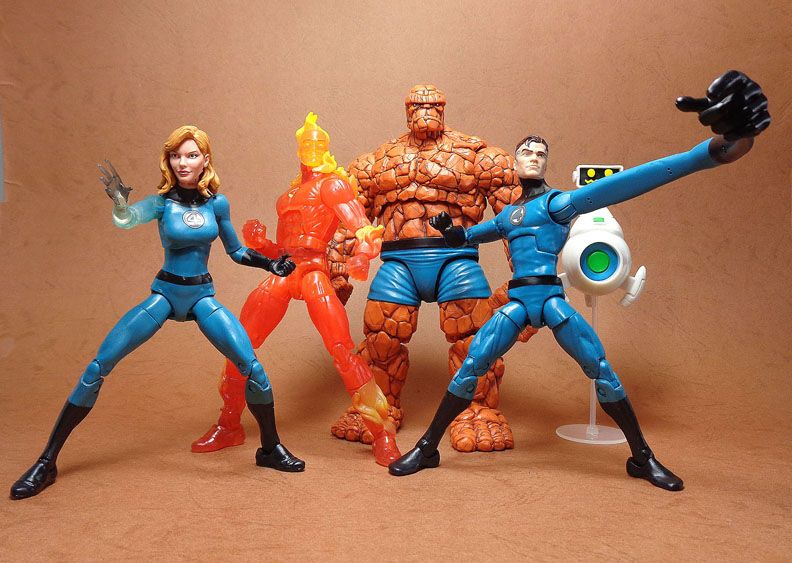 You can also use the Ben Reily head on a spare Reed Richards/ Mister Fantastic body to make a "normal" Johnny Storm. The body frame is a bit off compared to the Human Torch buck, but, eh… what can we do about it?

That smirk really suits "Johnny" well.

Marvel's First Family of Superheroes.

Individual galleries
Johnny Storm/ Human Torch

Sue Storm/ Invisible Woman

Reed Richards/ Mr. Fantastic

Ben Grimm/ Thing

Gold