Batman Files Book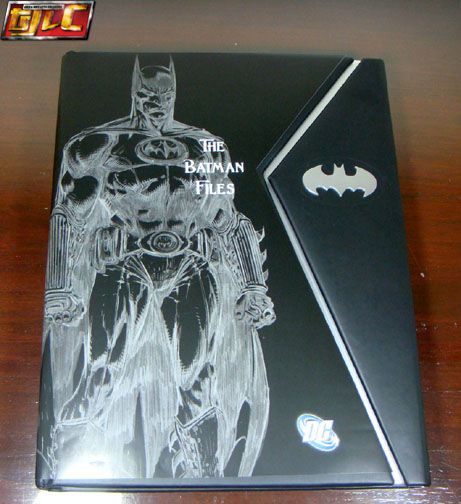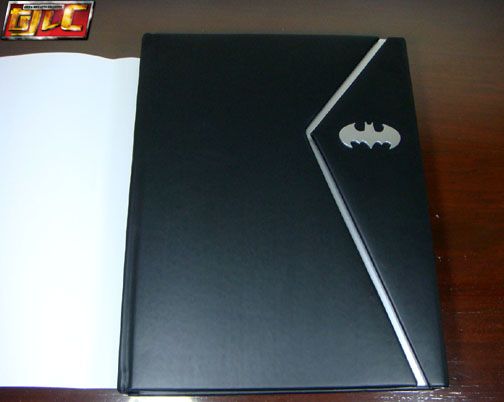 I came across this book from an Amazon recommendation. It was surprisingly good. It showcases Batman's history, as told through Bruce Wayne's point of view. It's part scrapbook, part case book and everything else in between. It's ridiculously big and heavy and a fun book. I highly recommend this if you are a Batman fan.
The book covers events up to Bruce Wayne's return following his "death" in Final Crisis.
Foreword by Bruce Wayne.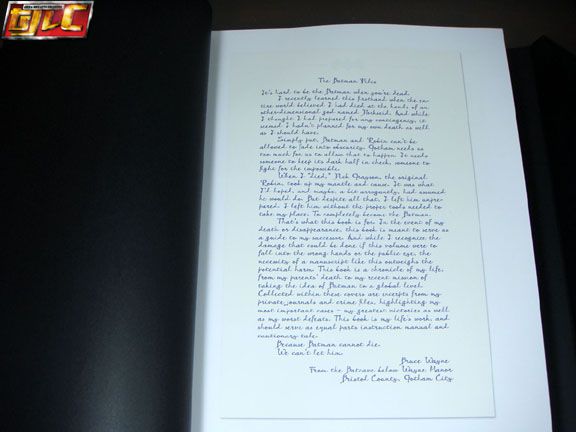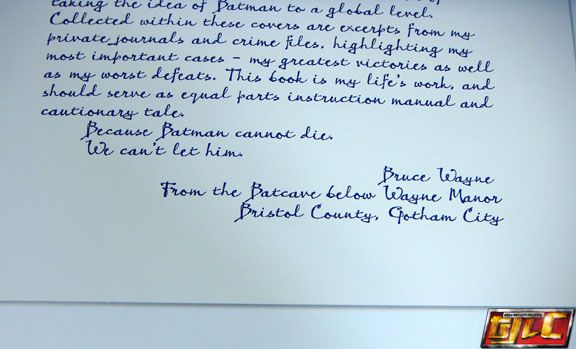 Childhood photos.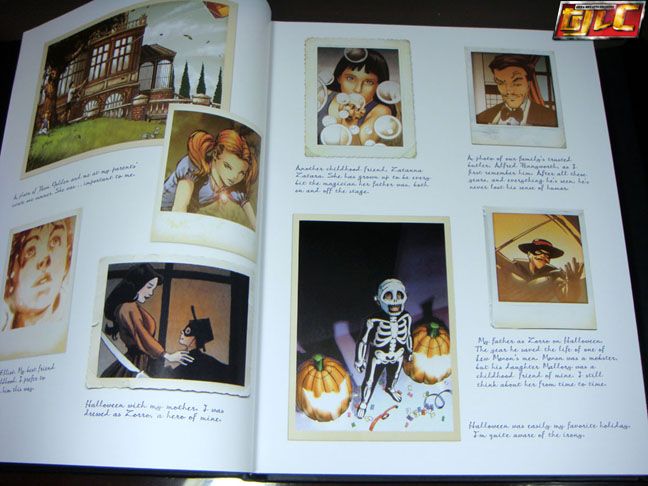 Scrapbooking.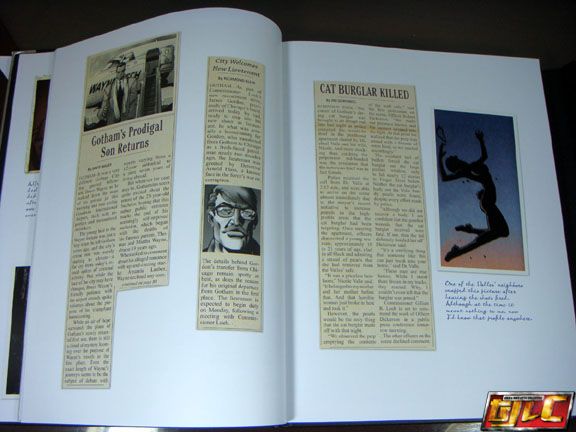 Bruce's early Batman designs.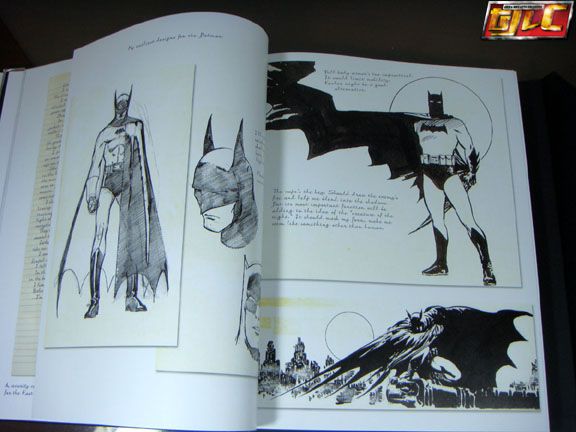 Lol… even Bruce's weekly exercise regimen (he spars a lot… but with who? Alfred??))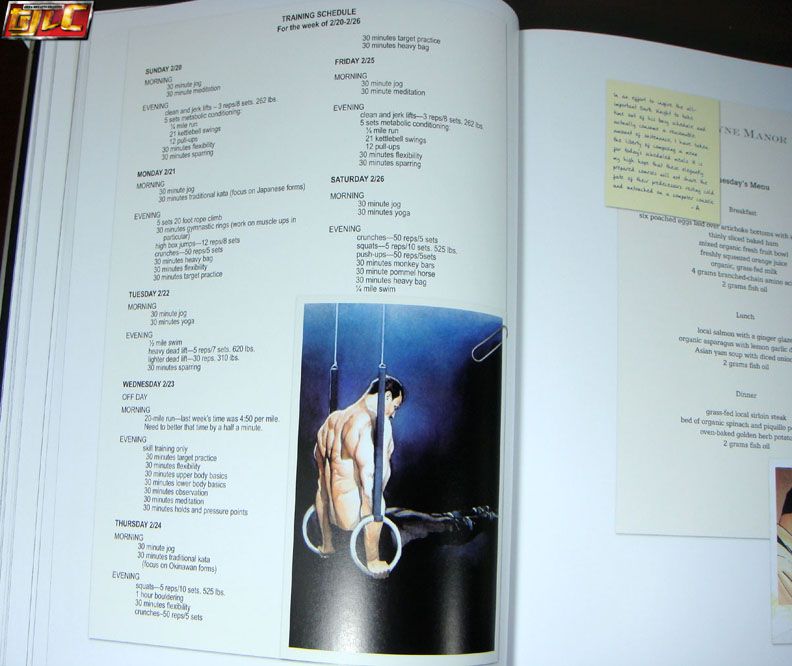 Alfred's Menu! I have no idea how Bruce can resist such tasty meals while always in the cave.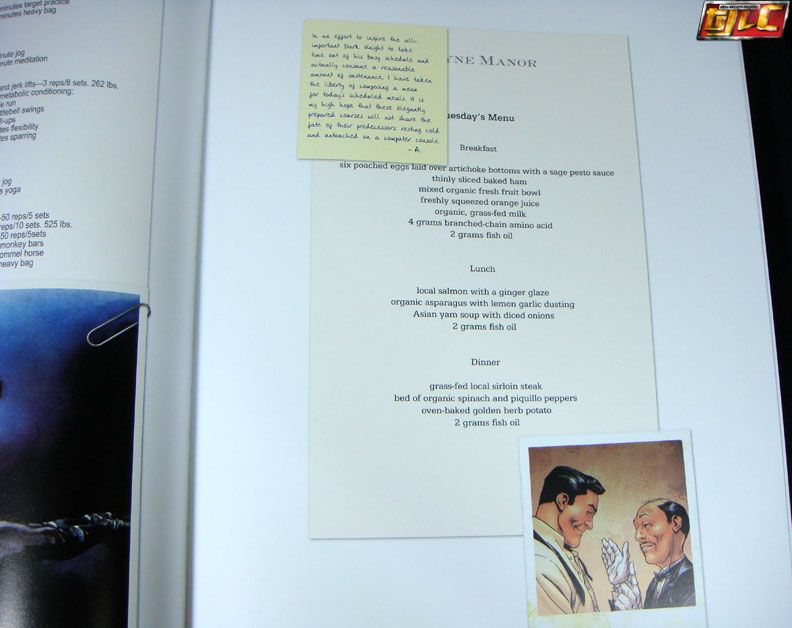 Superman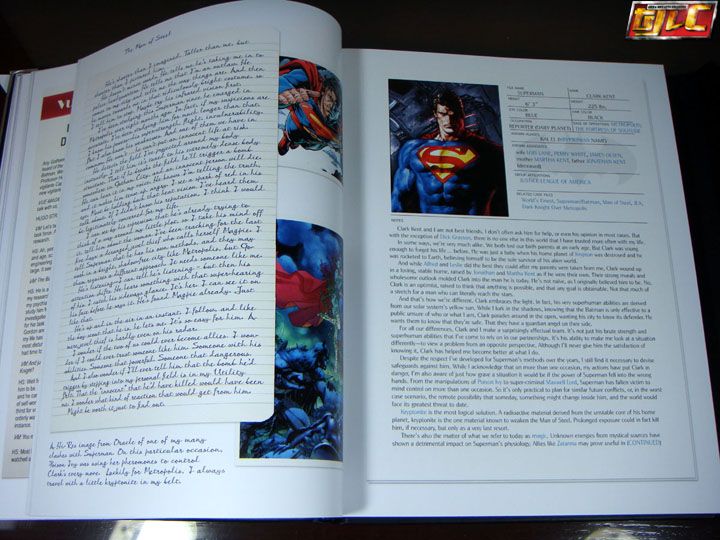 JLA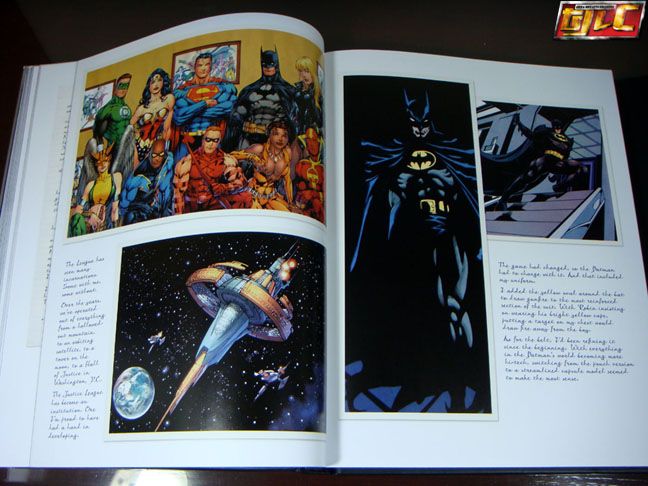 Batcave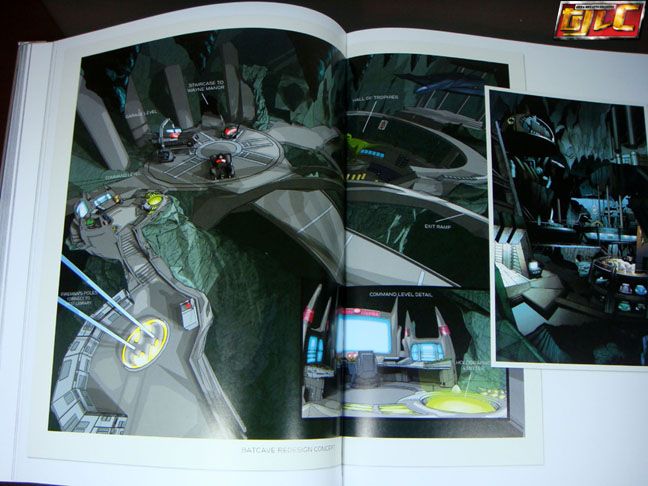 Double lol. They even threw in Jason Todd's death certificate! Didn't see that coming. 😀 😀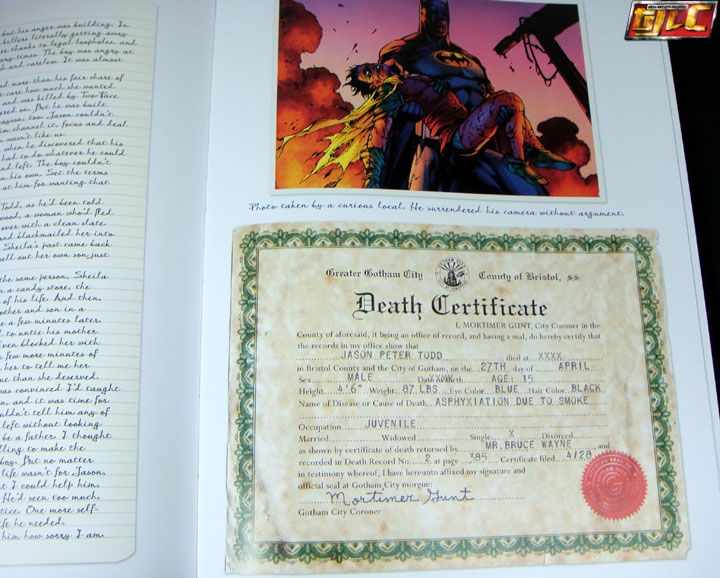 Afterword

Definitely a great book and a must have if you love Batman.
Gold