Chogokin GE-42S Macross Frontier VF-25F Armored Messiah Alto Saotome Custom
Box (really huge! And it doesn't even come with the VF25 inside!)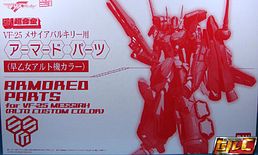 For the sake of aesthetics, I'll be using the GE-42S SMS painted base for the pictures (The default unpainted SMS base included with this set is just boring too look at)

Valkyrie

Gerwalk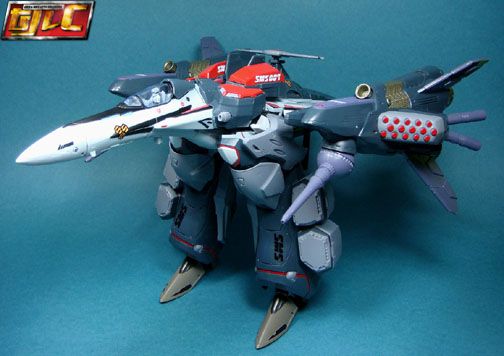 You have to add support struts to VF25, otherwise the rear area will collapse from the weight of the armor.

Battroid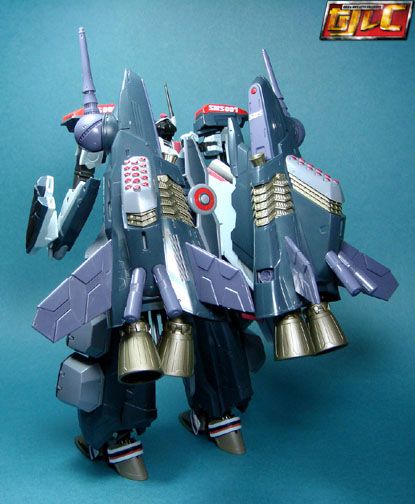 With the armor parts on, the whole thing looks menacing!

Missiles, missiles, and …. More missiles!!

The VF25 stands at 10 Inches tall, with the parts fully attached, the toy weighs 680Grams.

As much as I would love to say this set is awesome, it's not. The armor parts are a pain to keep attached, while there are also some parts fall off too easily. The biggest hassle would have to be removing the leg "cuffs" on the VF25 before you can attach the leg armors and then return them after the leg armor is on. Leg poseability is also greatly limited due to the armor. But I guess if you really love the look of this toy in armor mode then you can overlook the negatives.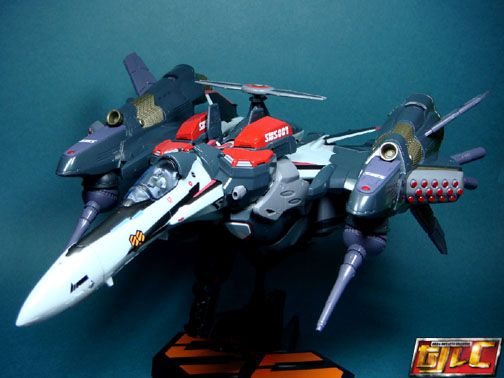 Gold