Chogokin GE-42S Macross Frontier VF-25F Super Messiah Alto Saotome Custom
Box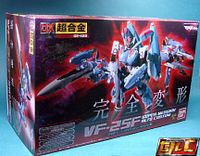 Valkyrie mode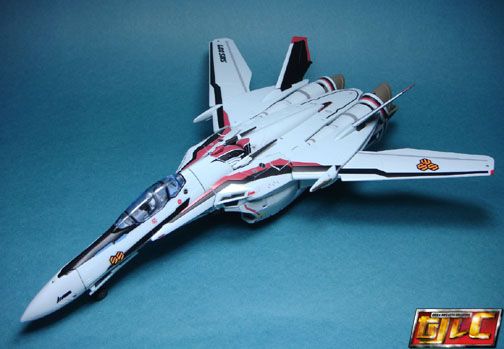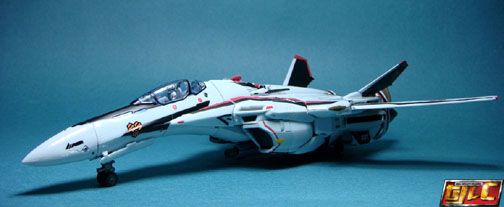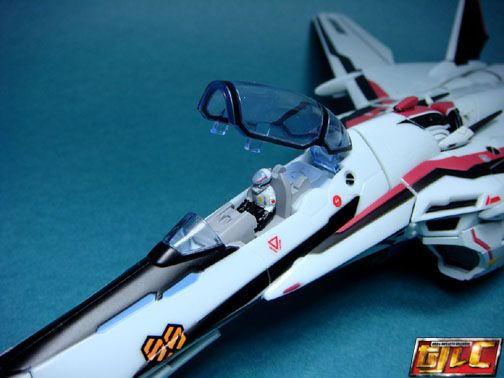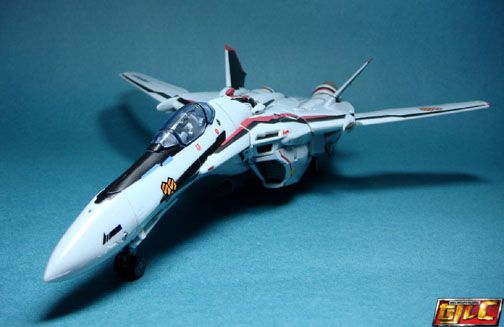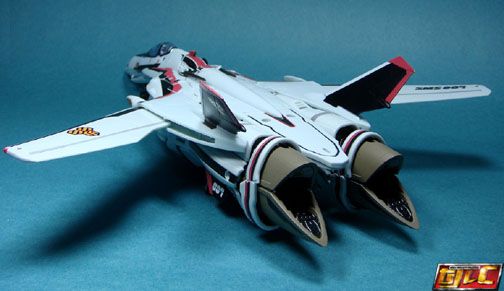 Gerwalk mode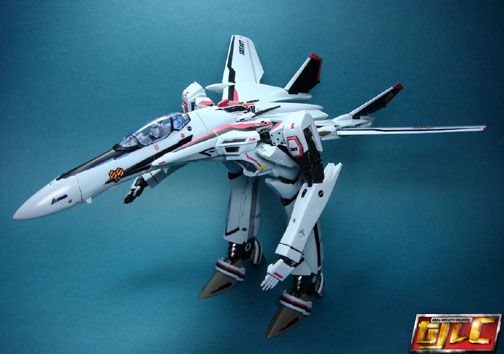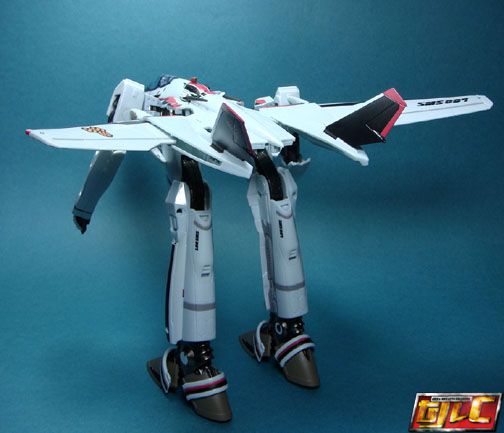 Battroid mode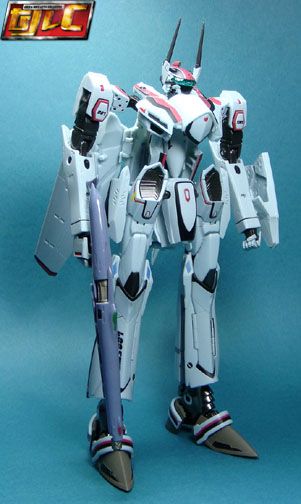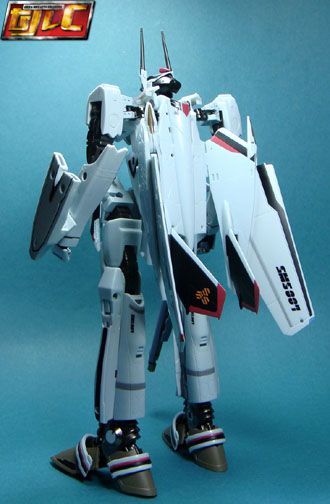 I think this is still the biggest complaint all around for this toy, you can clearly see the pilot c0ckpit through the sides!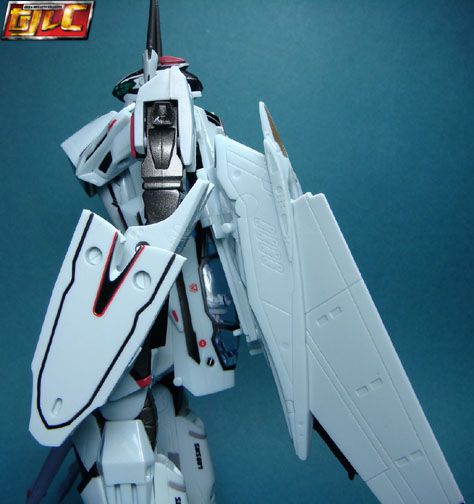 Rifle also "transforms"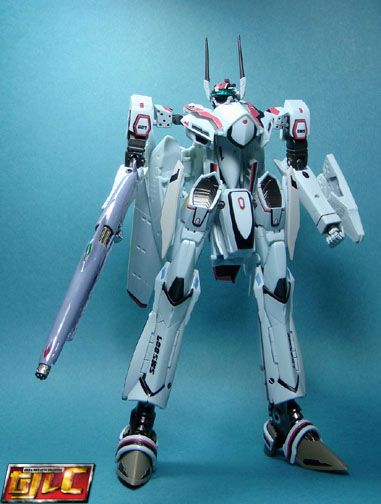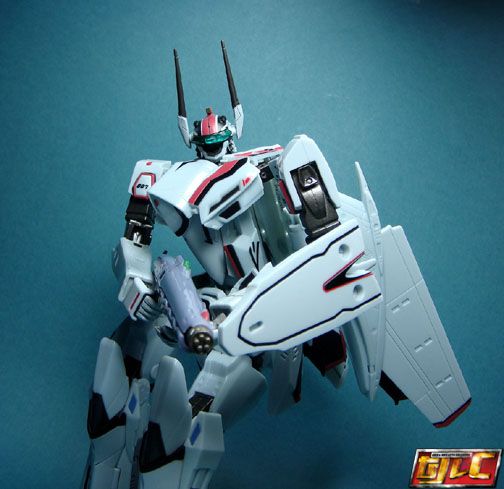 Shield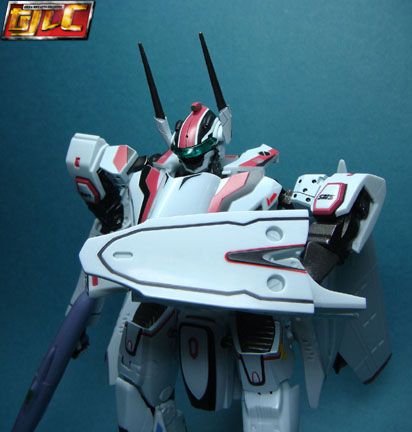 Combat knife (I'm not sure where it's stored exactly, in the show he just seems to yank it out of the shield)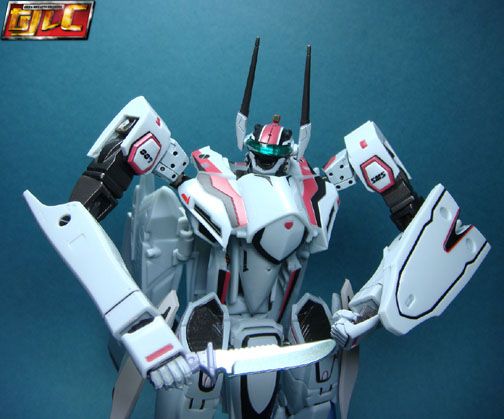 The GE-42S version is actually a repaint, the previous release of the VF25, the original version sported white plastic colors with grey antennae, whereas this one has light bluish-gray tinge to the plastic with black antennae. The color scheme is said to be more accurate to the upcoming Macross Frontier movie.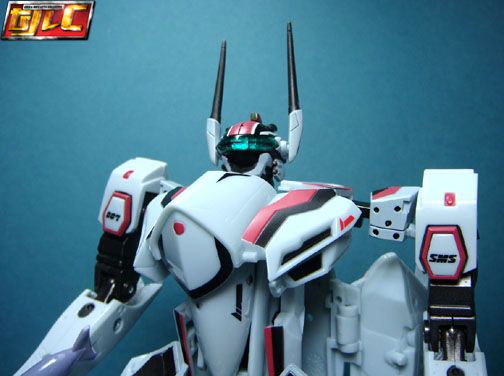 The diecast parts are only limited to the joints and the interior structure of the legs and the "vents" by the hips. Ratchet joints are included only in the knees. The shoulder joints are tight, actually, a bit too tight for my taste. By itself, the VF-25 Chogokin weighs 400Grams or so.
My biggest complaint would have to be how the paint easily scrapes off when transforming the toy. Particularly the small chest piece area.
Super parts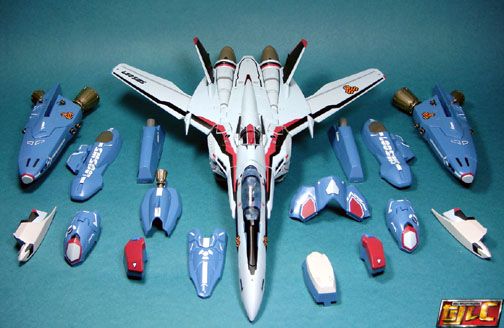 Display stand.
For Valkyrie mode

For Gerwalk mode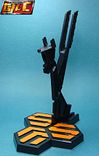 For Battroid mode

Valkyrie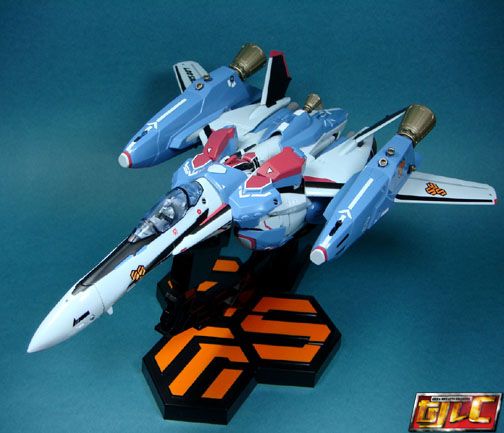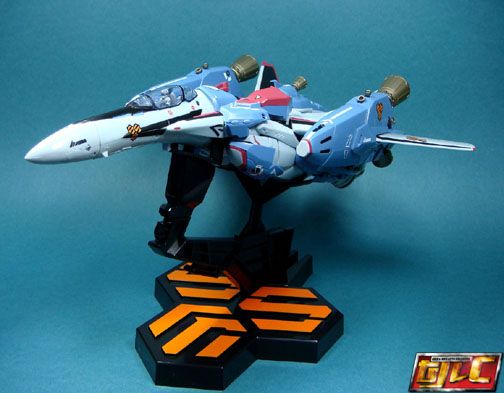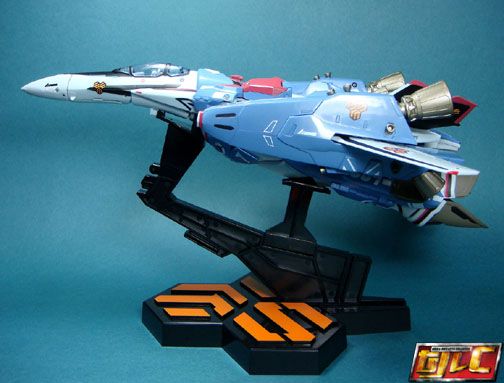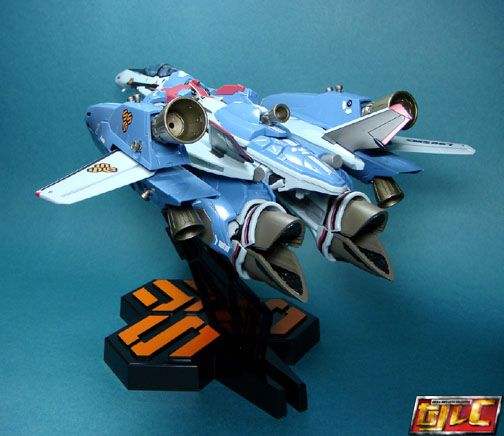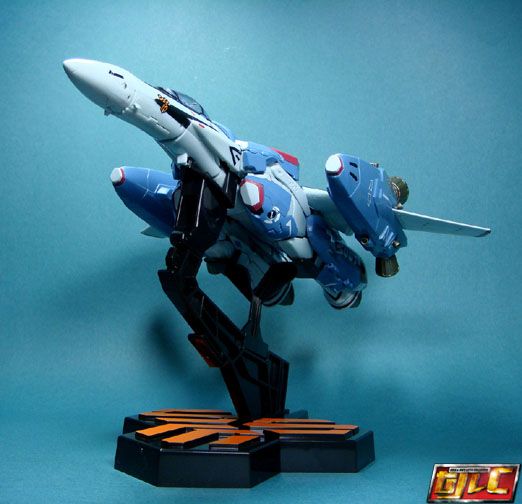 Gerwalk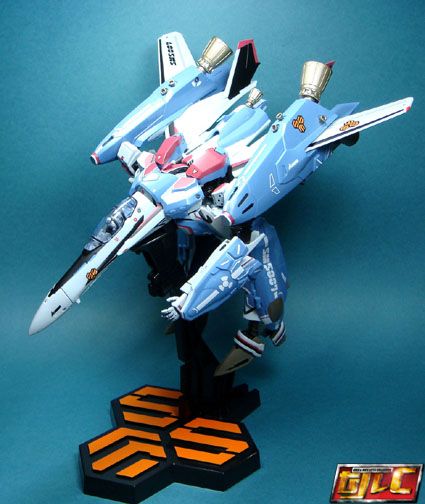 Battroid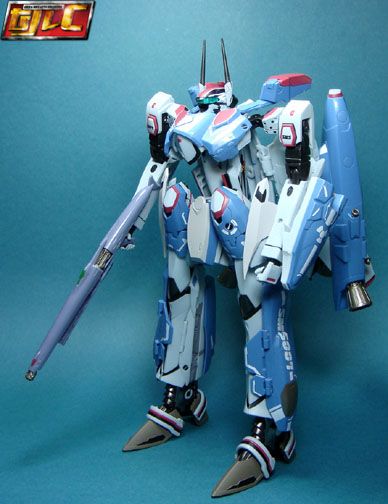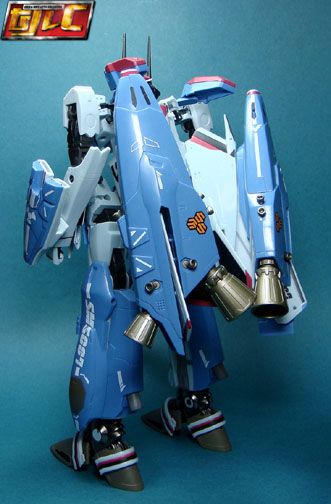 When transforming, remember to pull out the legs, I had to redo the entire photoshoot after discovering this.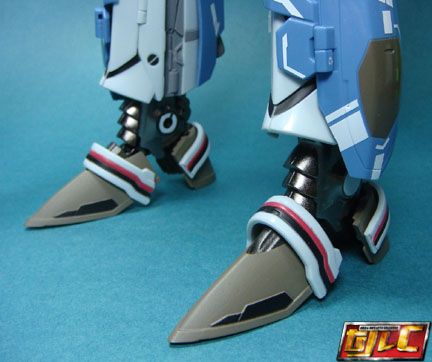 Shield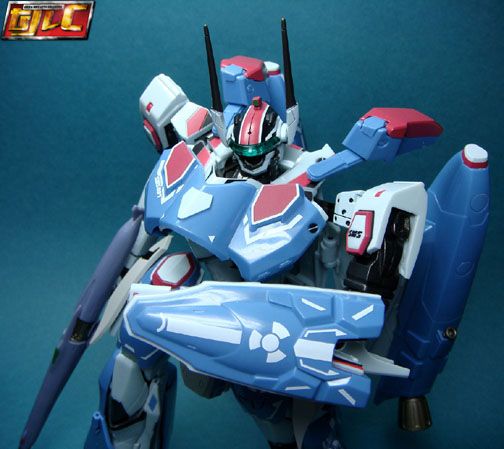 Shoulder Missile pods.

Rifle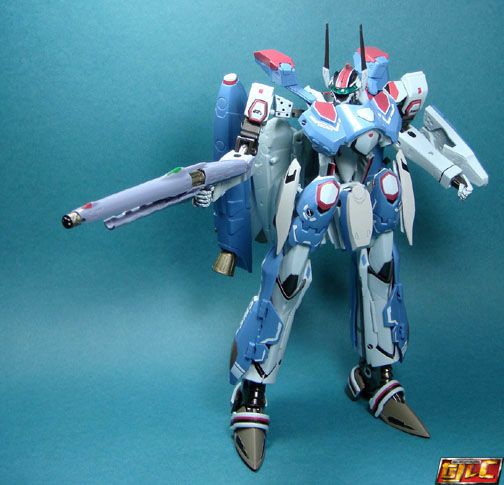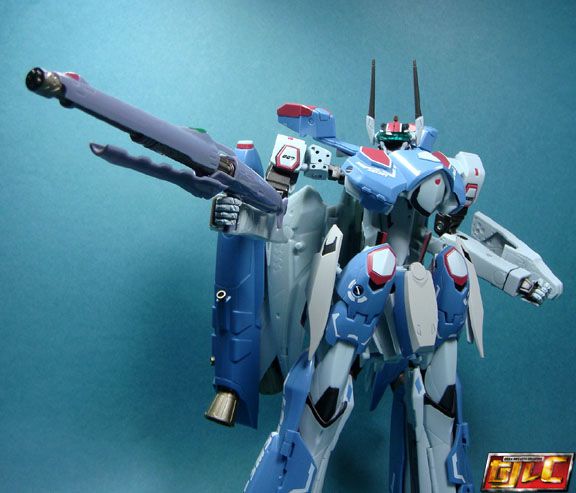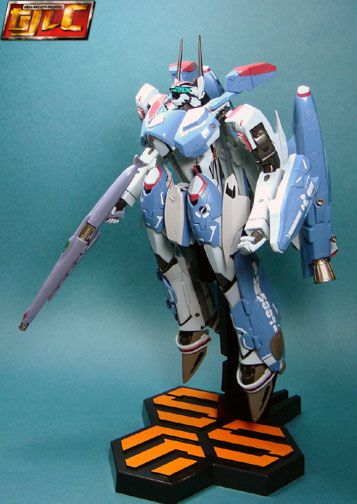 Originally, the Super Parts upgrade kit was only available from the Bandai Webshop in Japan, Bandai "reissued" the Super Parts, this time with a lighter toned color and bundled it with the "repainted" VF25, both accurately colored for the upcoming Macross Frontier movie. As a bonus, they painted the "SMS" logo on the display base (the previous SMS base that came with the Webshop parts was not painted).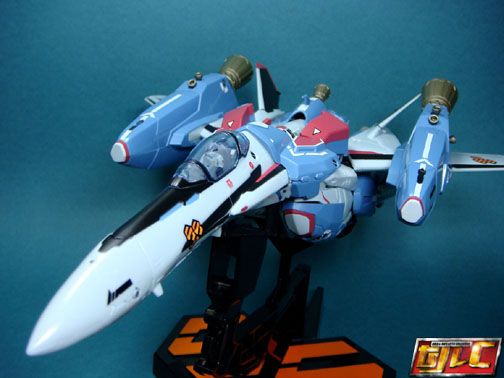 Gold