G.i. Joe 25th Anniversary Battle packs
Box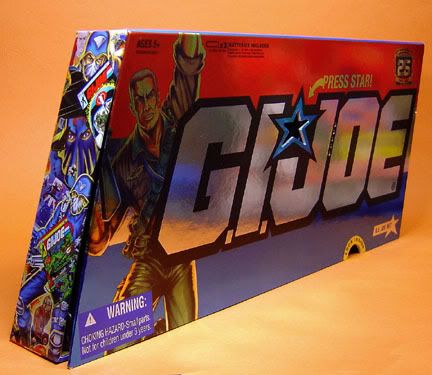 Inner box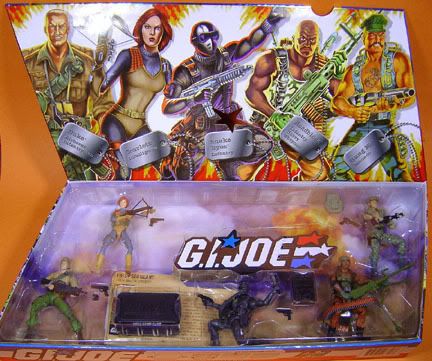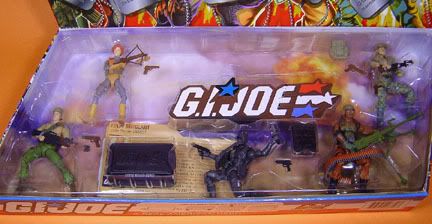 The Joe team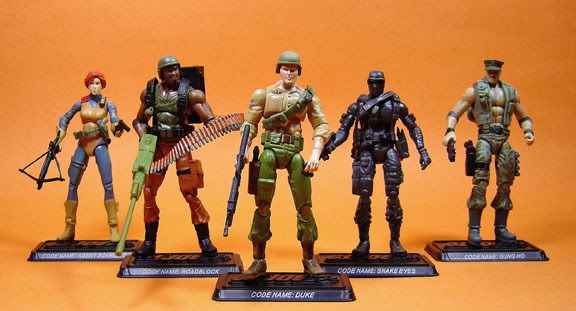 Duke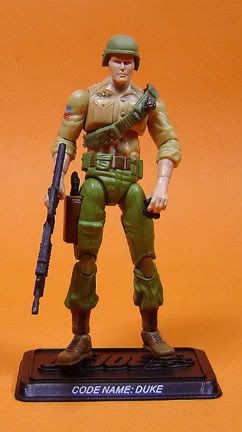 Comes with his binoculars, rifle and pistol and removable helmet.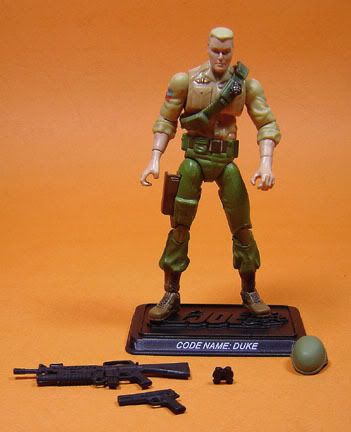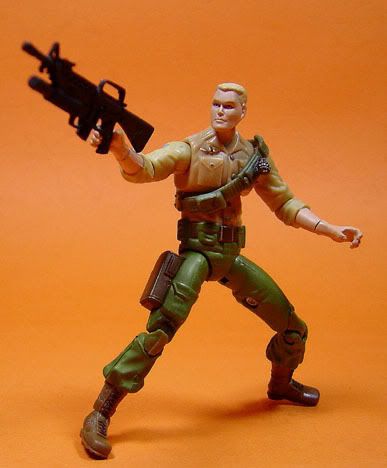 Scarlett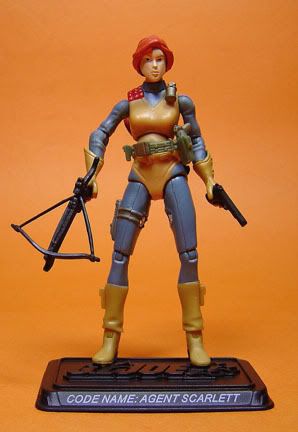 Comes with her Power Crossbow and small pistol (the pistol in her belt is not removable).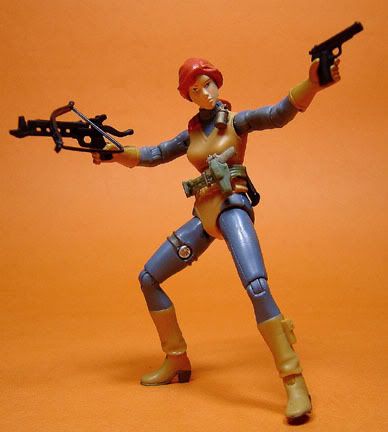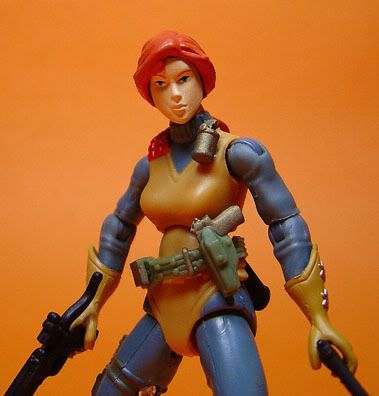 Roadblock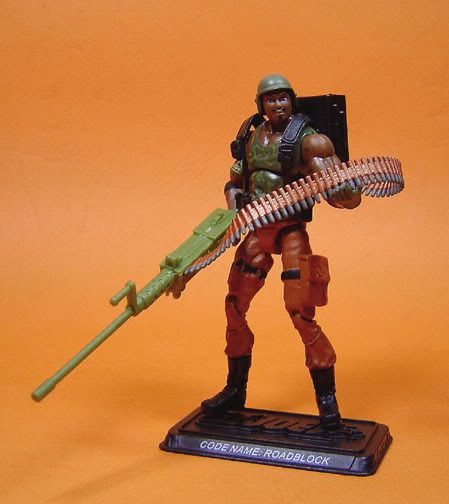 Comes with removable helmet, heavy artilery gun (with tripod), ammo and backpack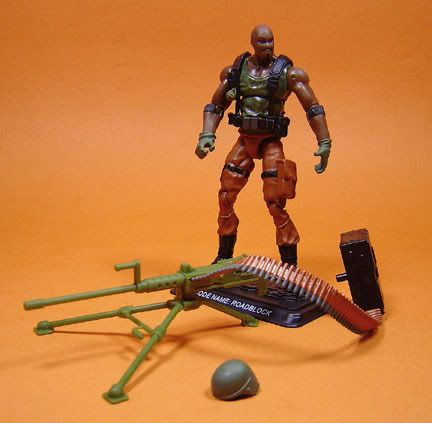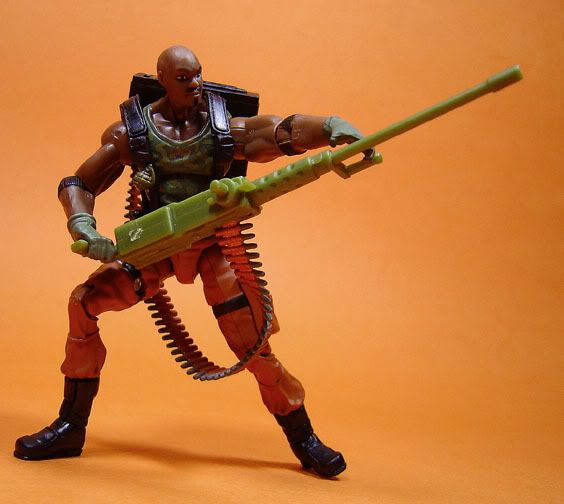 Snake Eyes

Comes with his bag of explosives, Uzi sub-machine gun, pistol and Army knife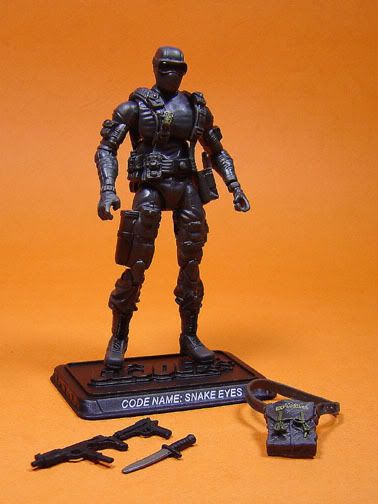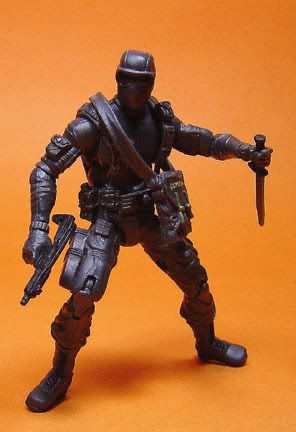 Gung-Ho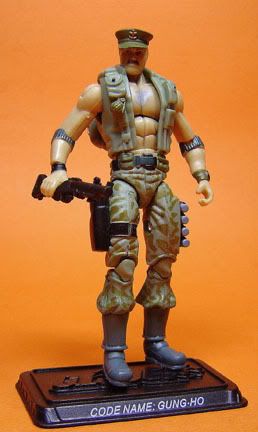 Comes with his XM26 grenade launcher (comes apart too easily!!) and his pistol (same as Duke's) and backpack.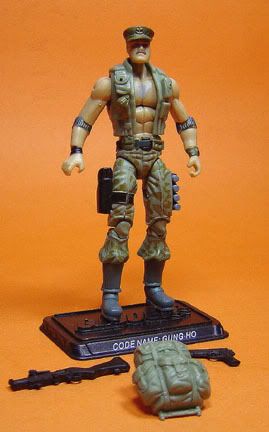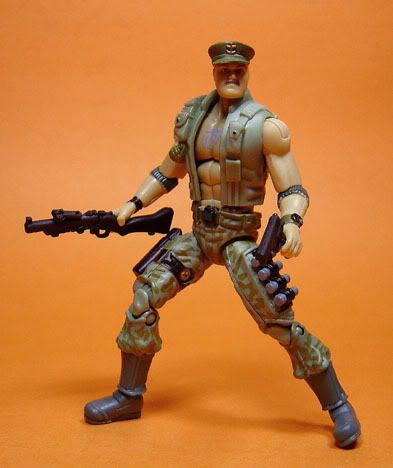 Gold