Yo Joe – All hands on deck!!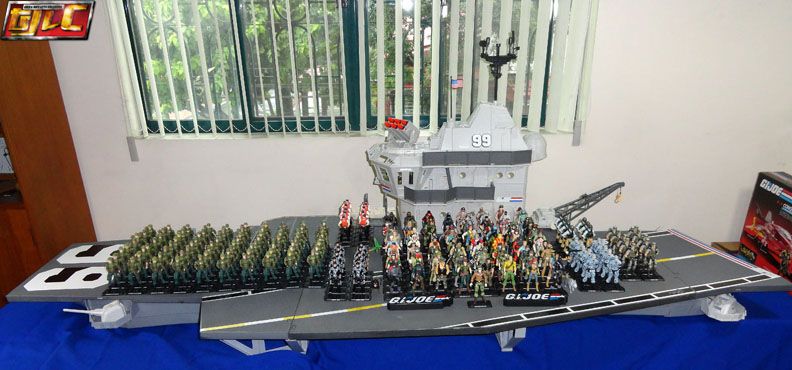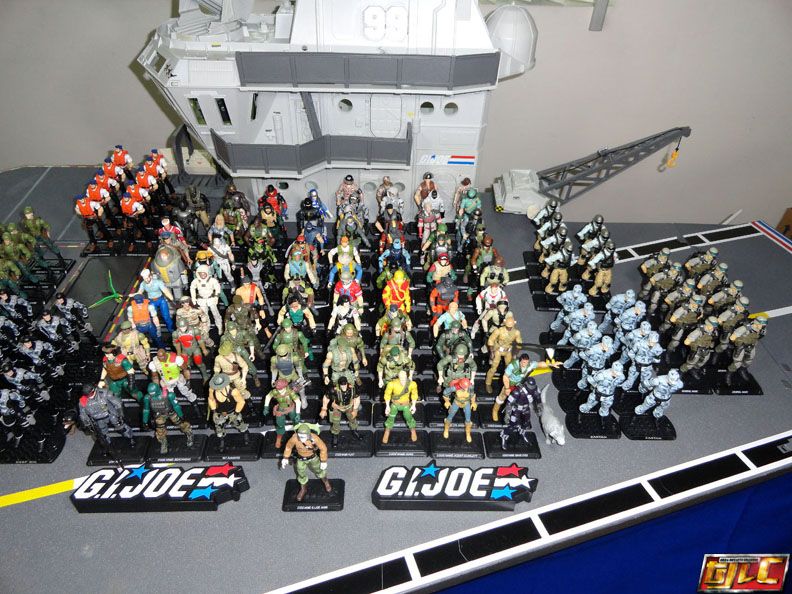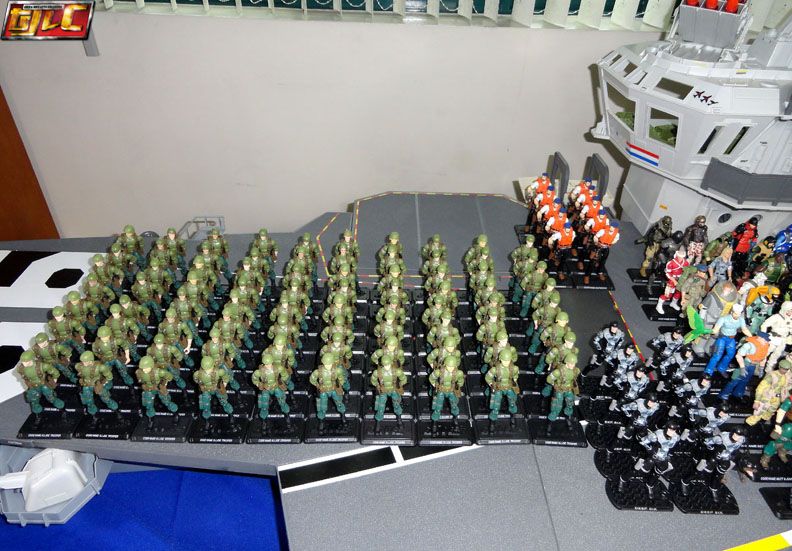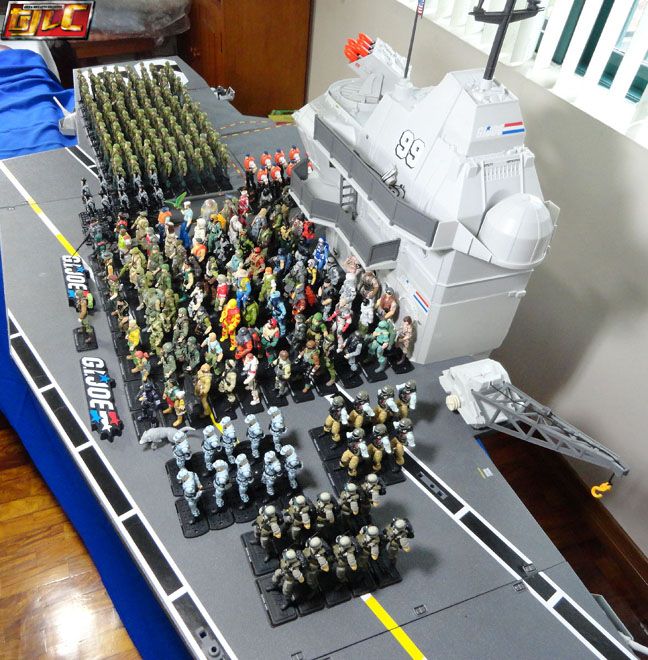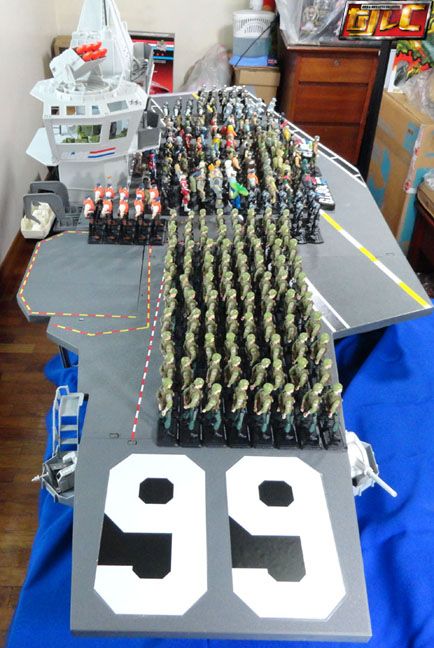 The G.i.Joe team!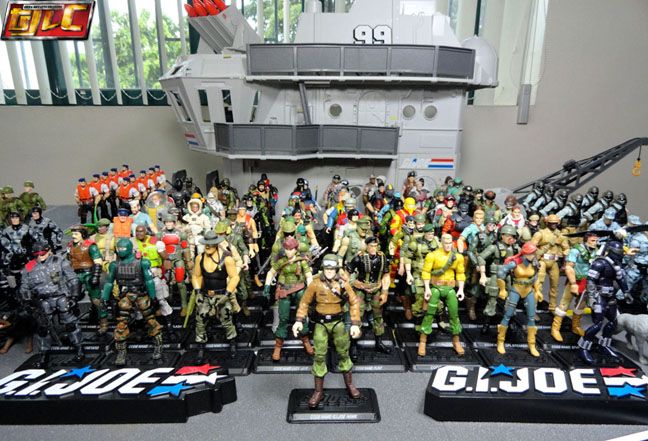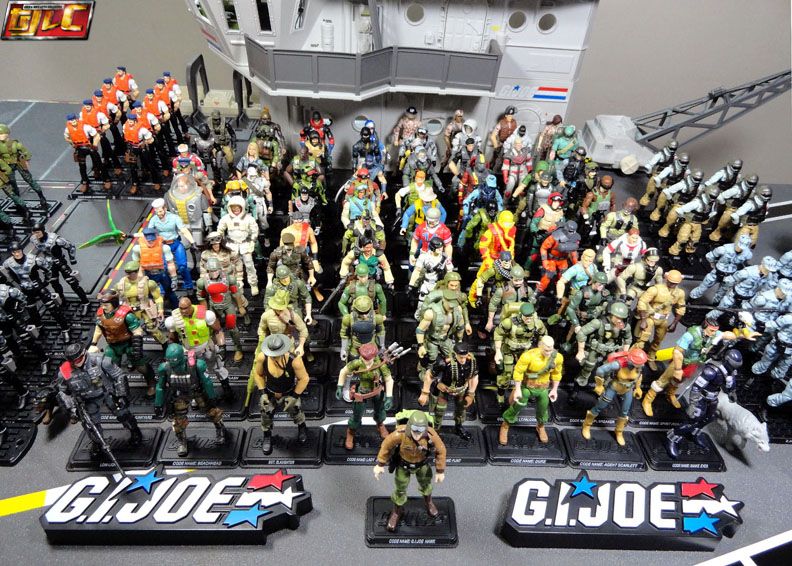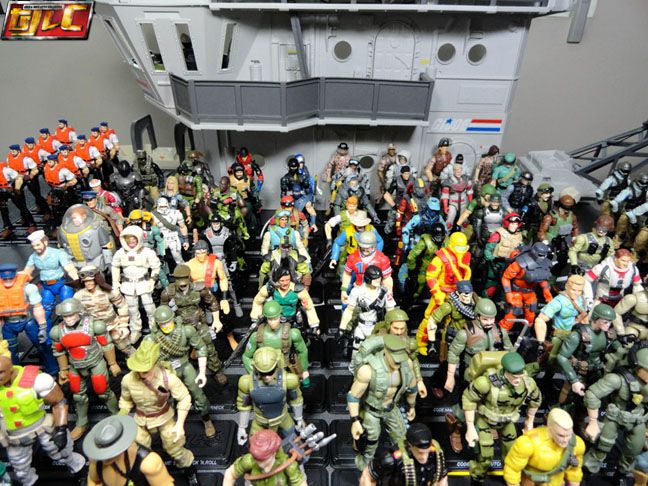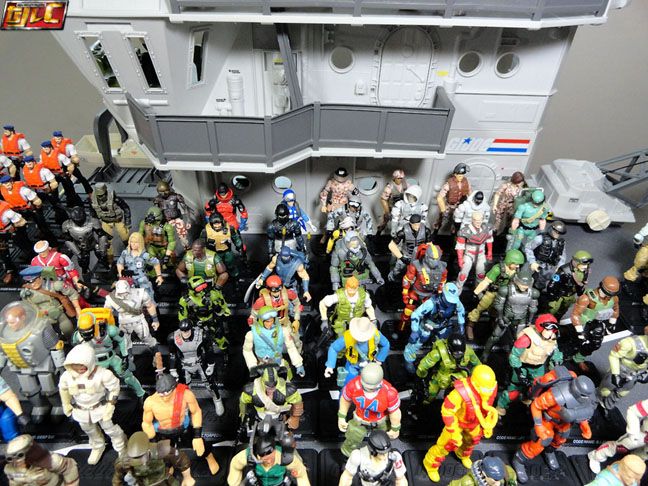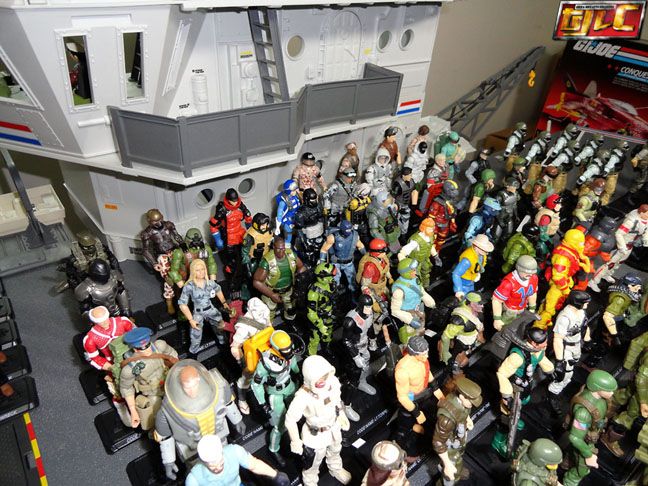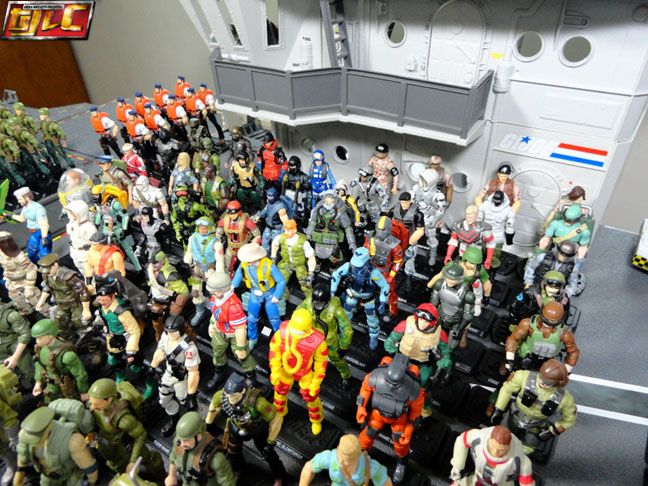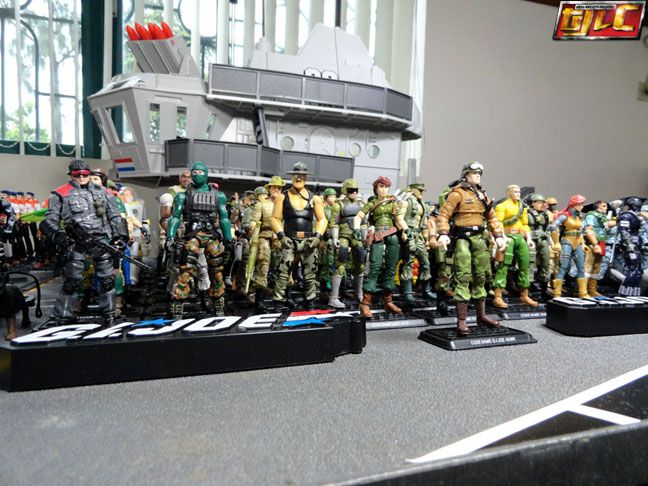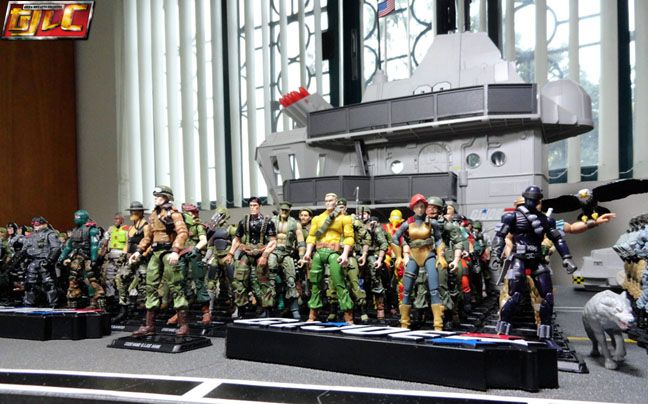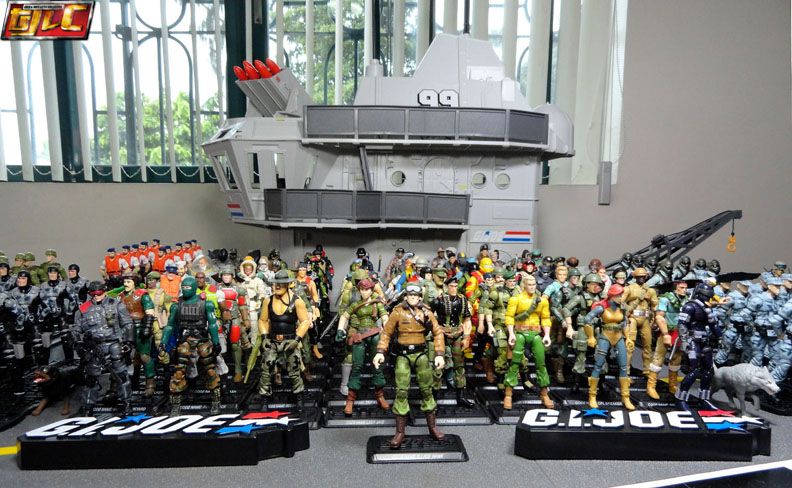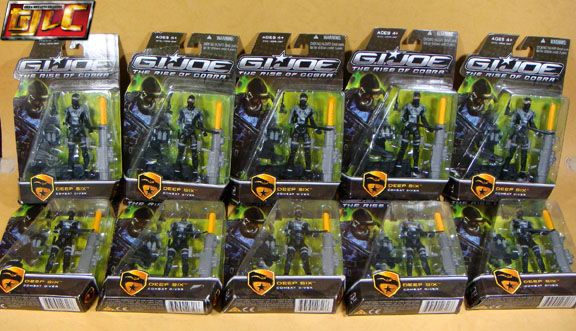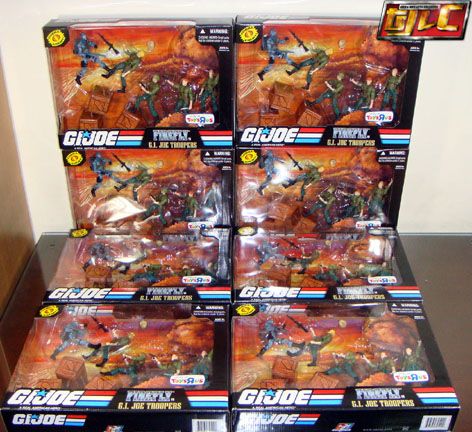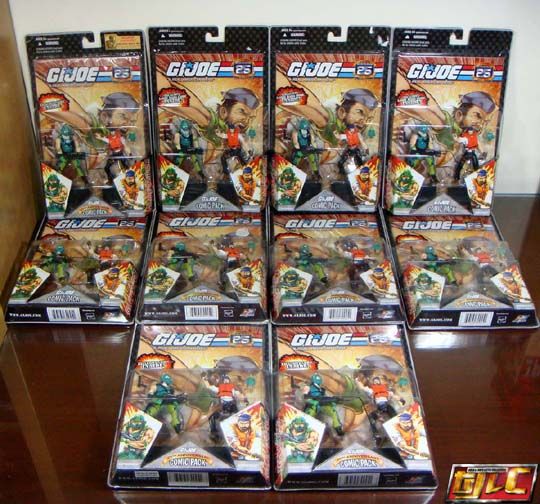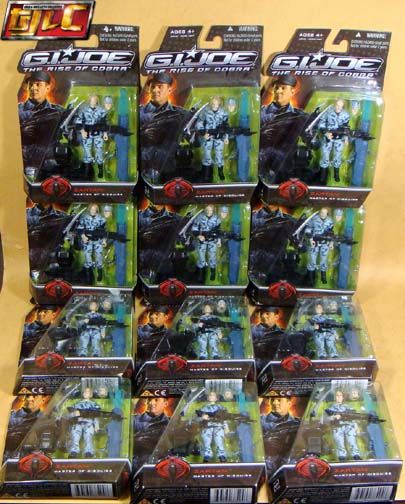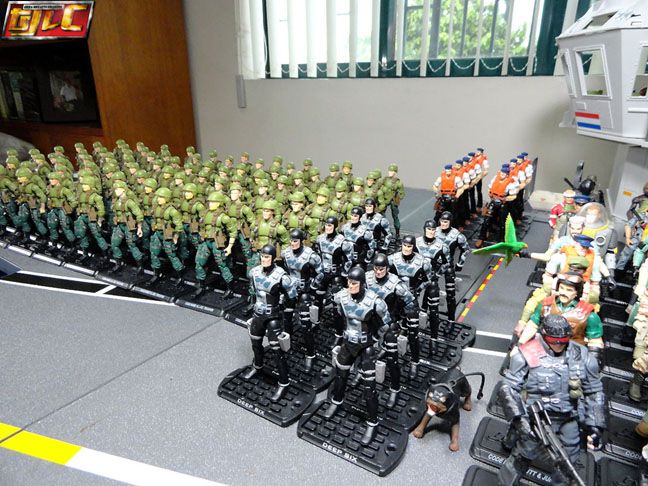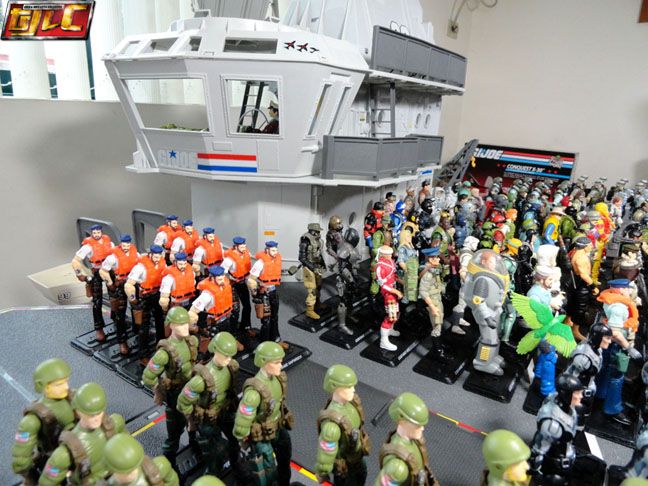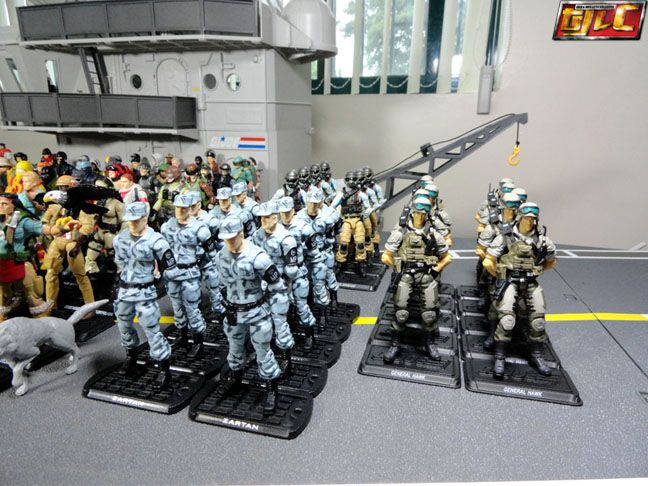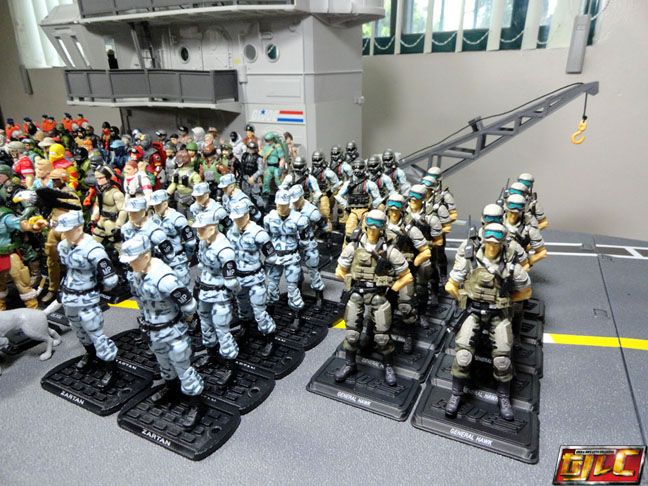 Greenshirts – Final update (I was lucky enough to grab several sets at 60% off prices. The final count got to 80 Greenshirts!!!! I thought about going for 100 but decided I didn't want to be greedy. )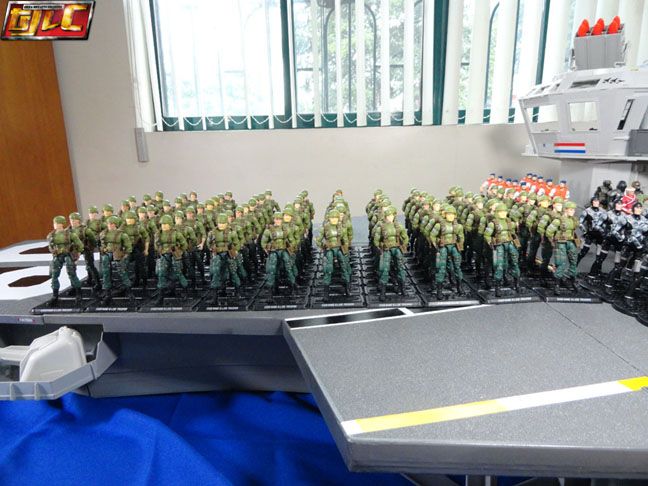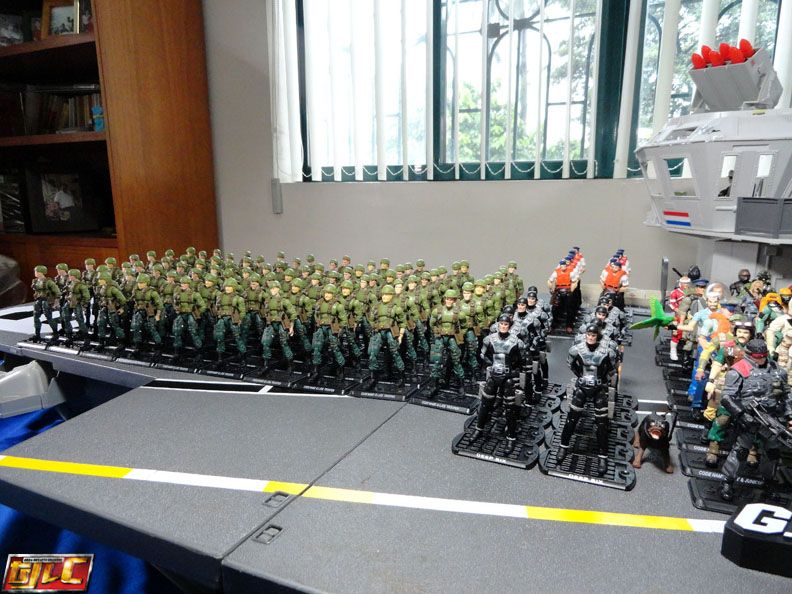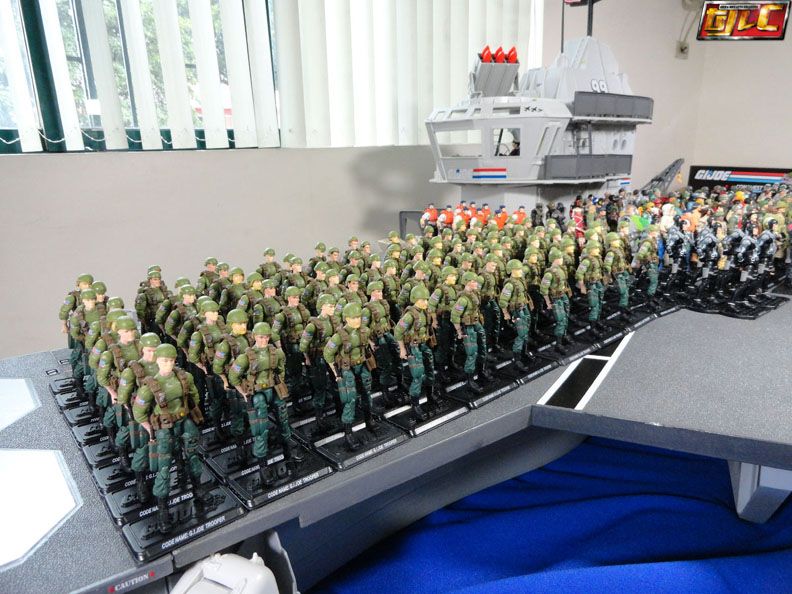 At the time the Flagg was set up I was short of 3 Steel Brigade figures to round out the set of 10. Hopefully one day I'll find the time to redo all of this again for one final update (including the Joe Retaliation Dukes and Retaliation Joe Troopers) !
I took this pic of my eight month old son just for scale reference. 🙂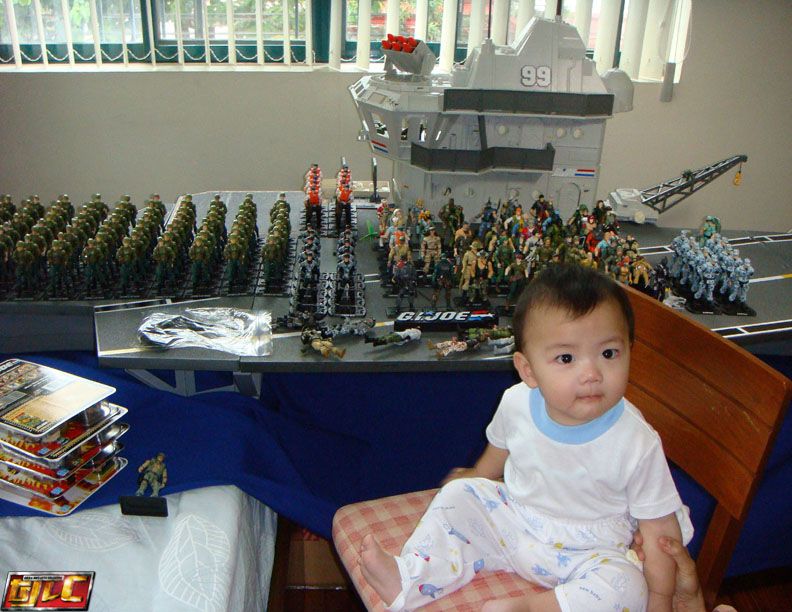 G.i. Joe USS Flagg Part 1

G.i. Joe USS Flagg Part 2

G.i. Joe USS Flagg Part 3

Gold