Hybrid Metal Figuration 001 Mickey Mouse
Tray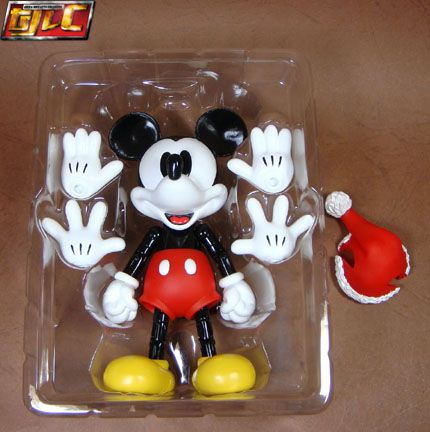 Heeeeere's Mortimer.. Oh wait, I mean Mickey.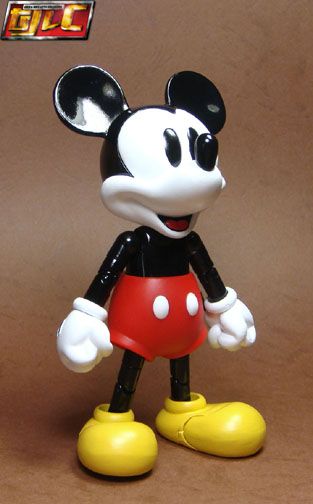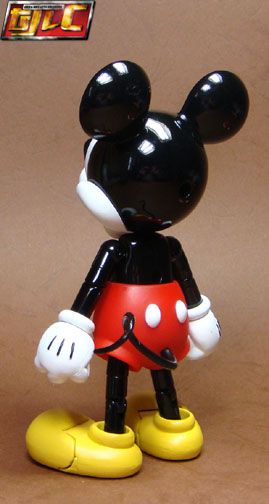 Not a bad figure for roughly $50. Diecast metal parts all over except for the shorts, gloves, shoes and tail.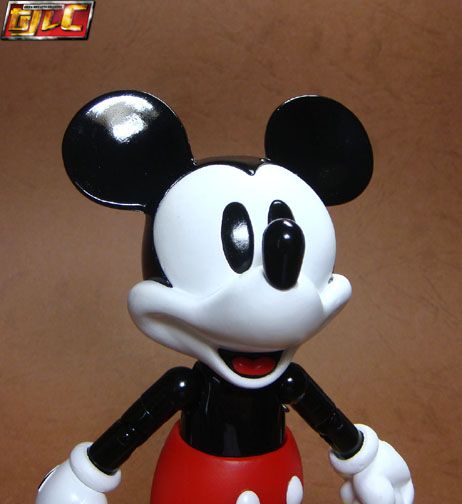 Metal Mickey is made by a Hong Kong based toy company called 86Hero. It stands roughly 6″ tall and weighs roughly 300 Grams.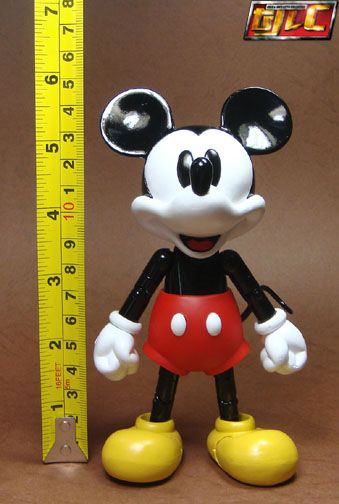 Swapping fists is somewhat difficult. The wrist holes are too tight.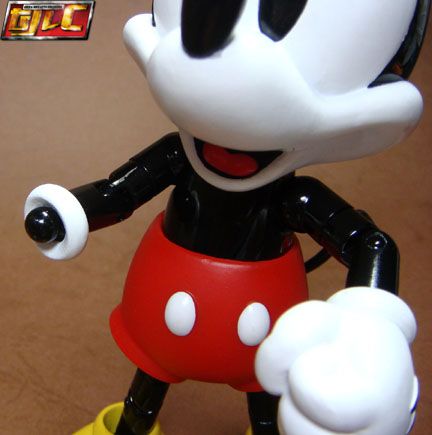 The toy lacks any ratchet joints but most of the joints are nice and tight.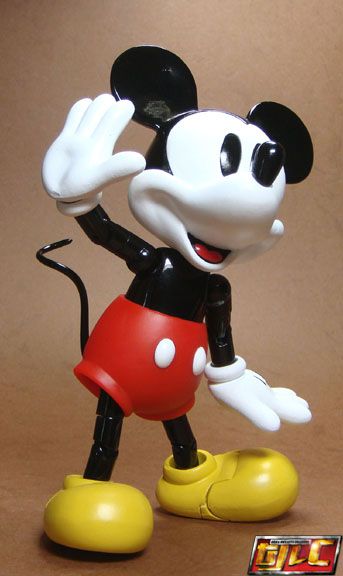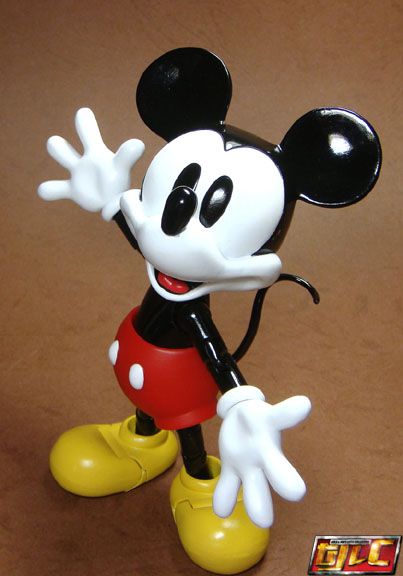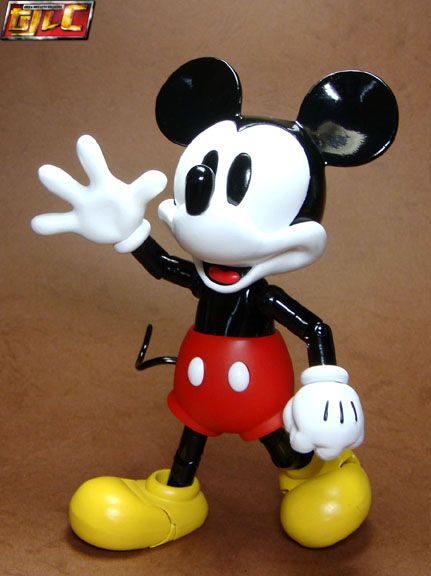 While Mickey can do a one foot stand pose, I don't recommend leaving him like this for long as the ankle joints aren't as tight as I would've liked.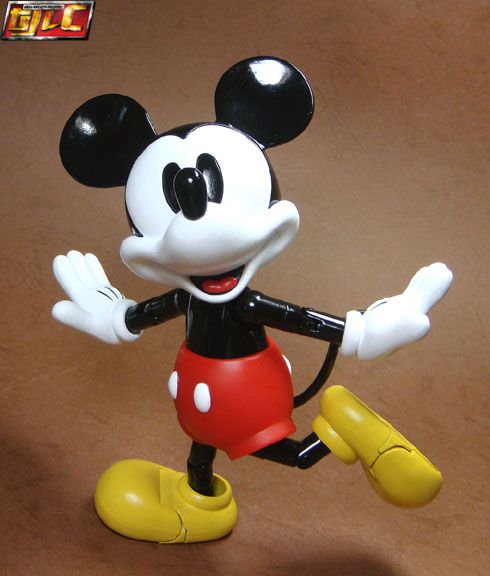 Mickey also comes with a Santa cap, I don't get why though. I would've prefered a cap to like what he wore in "Steamboat Willie" (his first appearance).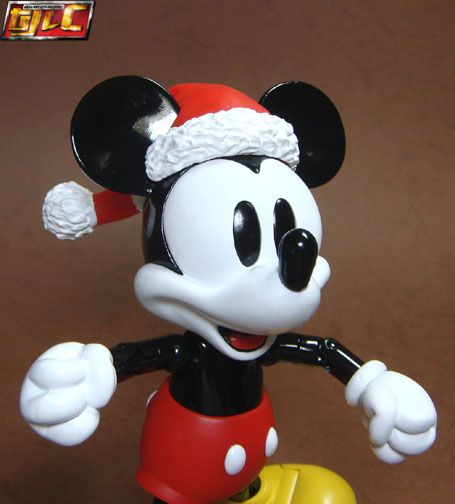 Personally, I've never been much of a Mickey Mouse fan (I'm more of a Looney Tunes nut. ) but this one was so decently priced for a diecast toy of a popular character it was too good to pass up.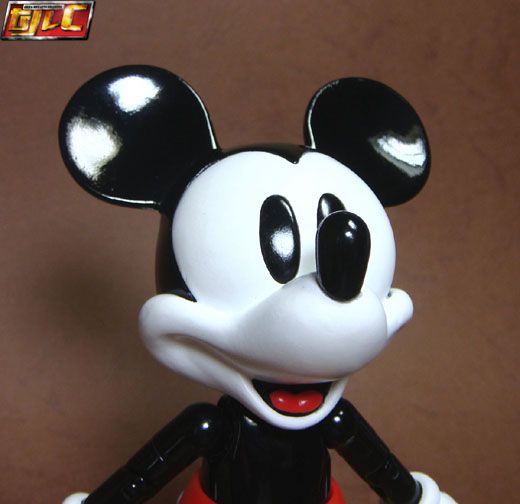 Gold