Kaiyodo Revoltech 10 Mobile Police Patlabor AV-98 Ingram 1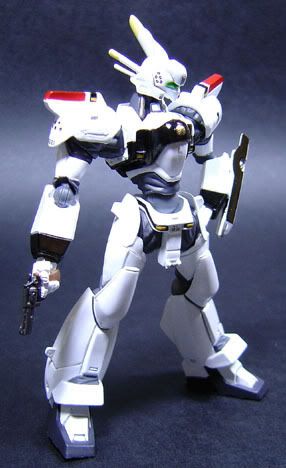 back

The Ingram's "sidearm" revolver pistol is stored in it's right lower leg. Sadly the toy doesn't have an opening compartment for it.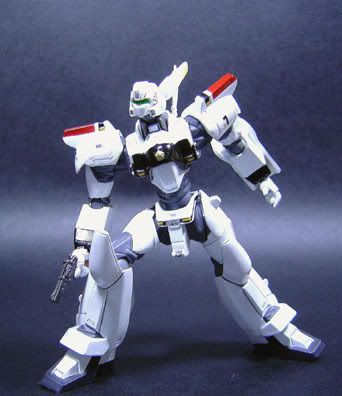 Freeze!!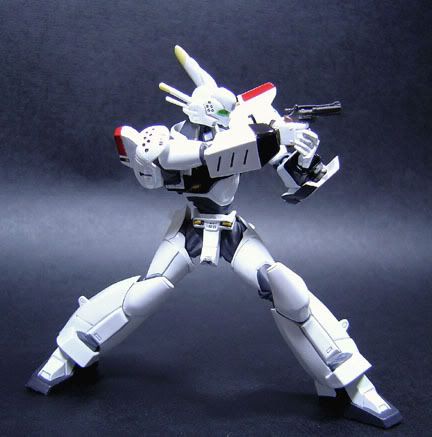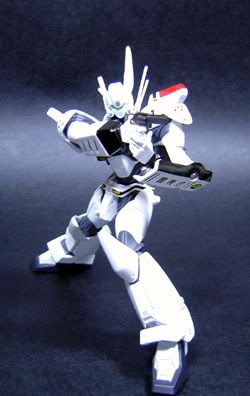 Reload! Usually in the Anime, if there aren't any support teams in the area, the pilot has to find a safe spot, discard the empty revolver shells, dismount from the c0ckpit and manually reload the revolver, giant bullet by giant bullet, with his/her bare hands, hehe, talk about yourtactical disadvantage!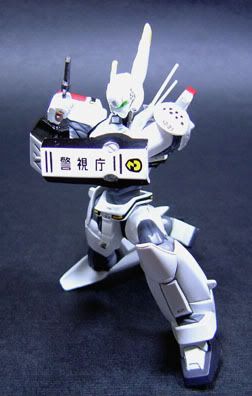 Blocking enemy fire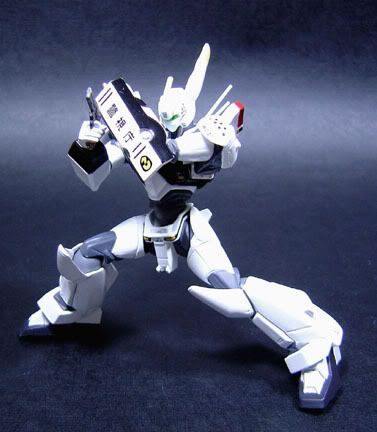 There's also a nightstick stored in the arm shield
Once again Kaiyodo's Revoltech line never fails to impress with the cool poses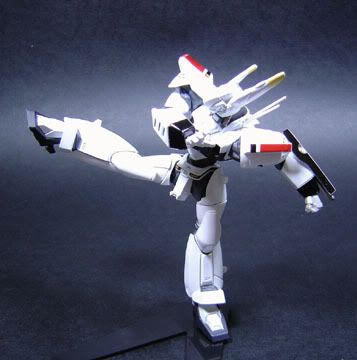 Tokyo Metropolitan Police Special Vehicle Section 2, Division 2 Reporting for duty!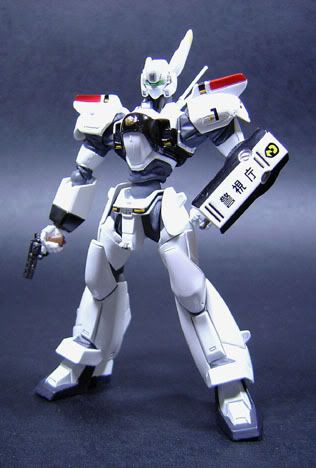 Read more about Patlabor here:
http://en.wikipedia.org/wiki/Patlabor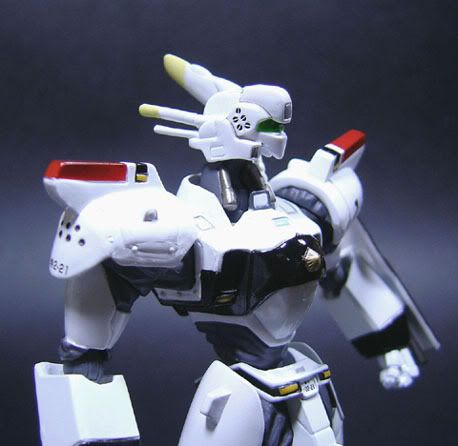 Gold