Kaiyodo Revoltech 25 Megatron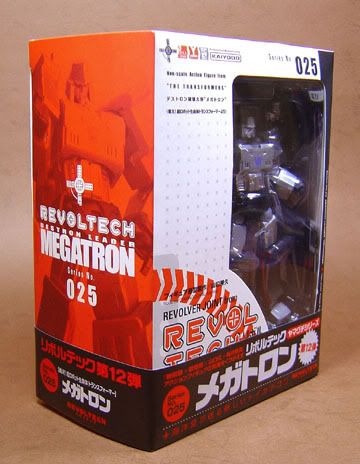 The set includes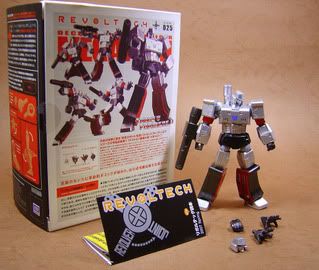 .. Megatron comes with an extra "grinning" head and for some reason, he comes with a "pistol gripping" extra right hand.. but there's no pistol/sword accessory in the set..weird.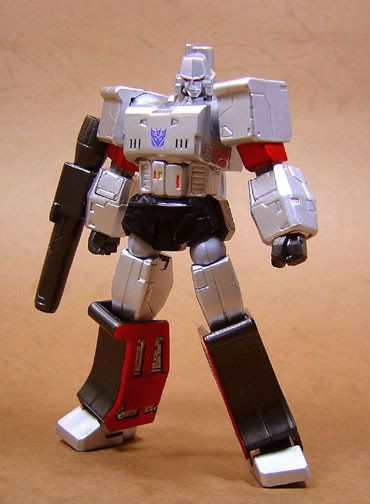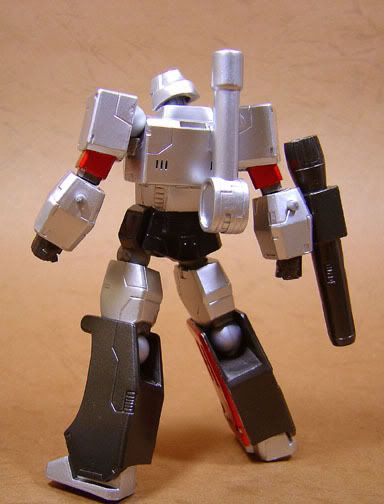 "Fear the Might of Megatron!"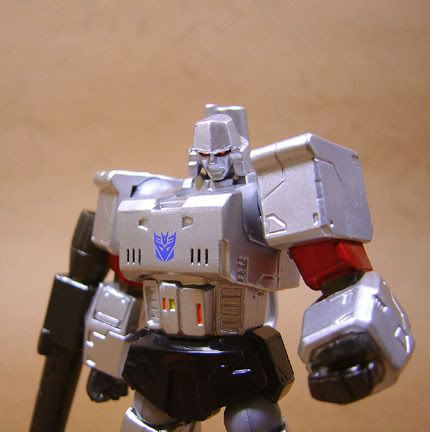 "Decepticons, follow me to victory!!"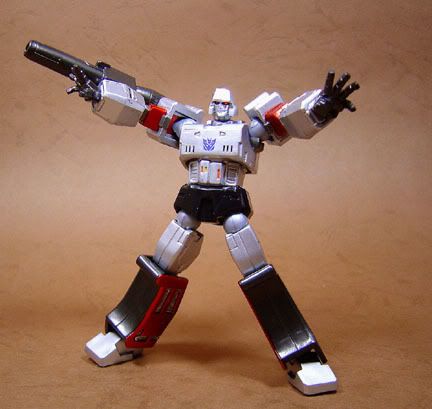 "Their defenses are broken! Let the slaughter begin!!"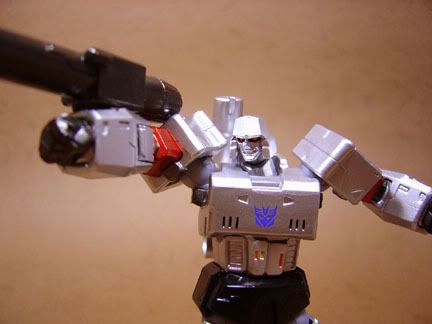 "Why throw away your life so recklessly?"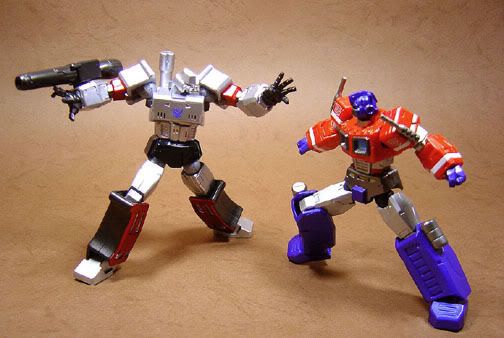 "No, I'll crush you with my bare hands!"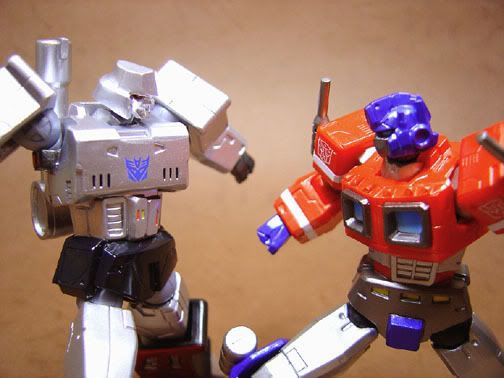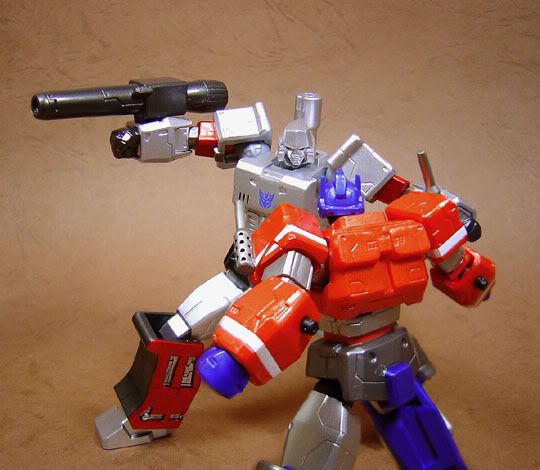 Choose your ending.
"I've waited an eternity for this.. it's over, Prime…"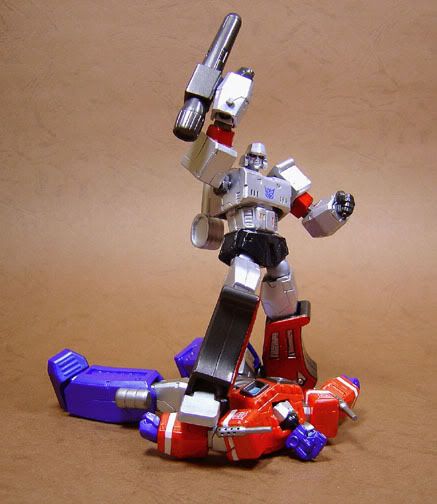 "Megatron… do you yield?"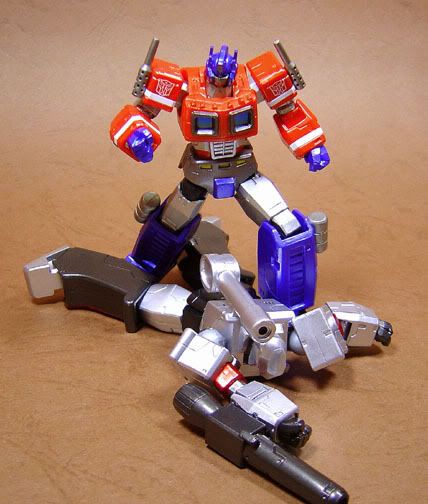 Gold