Kaiyodo Revoltech 35 Black Getter
Comes with everything shown.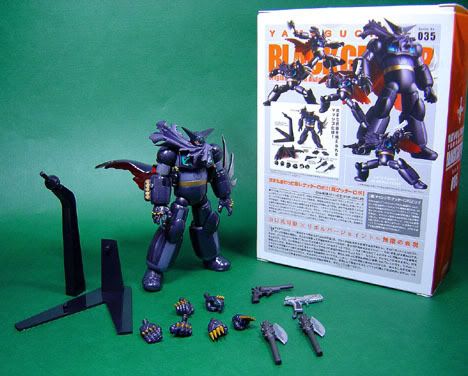 The Black Getter is piloted by only one man. The original Getter Pilot Ryoma Nagare, who was thought to be dead.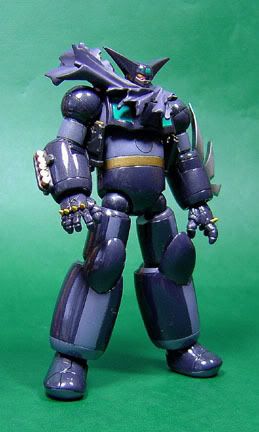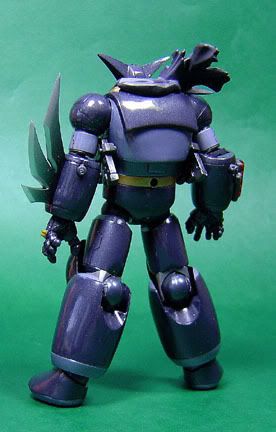 Comparison with the normal Getter One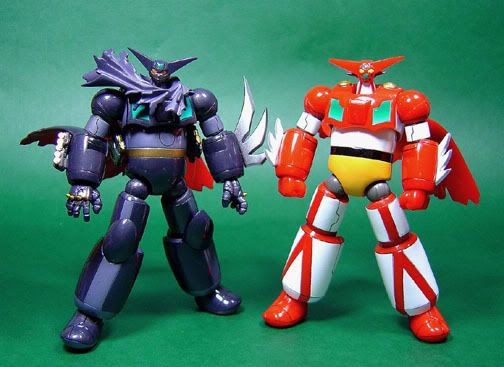 Capes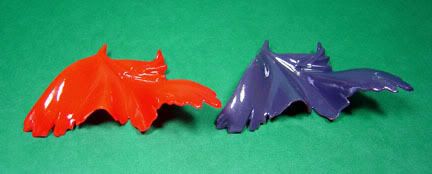 Display stand helps for cooler poses.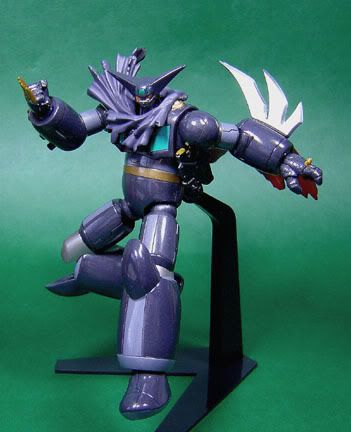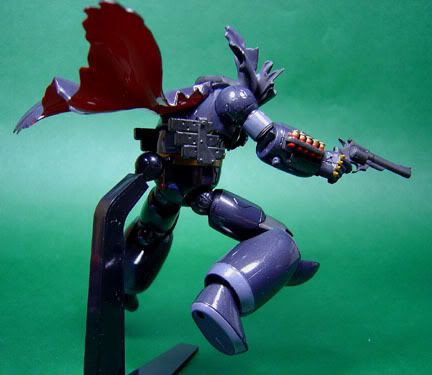 Getter Tomahawk!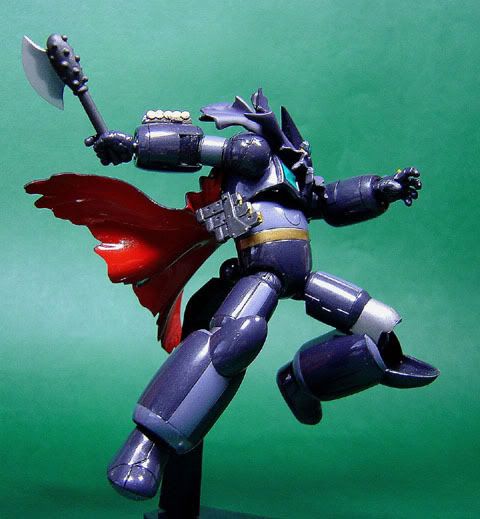 Getter .44 Magnum and Stike Gun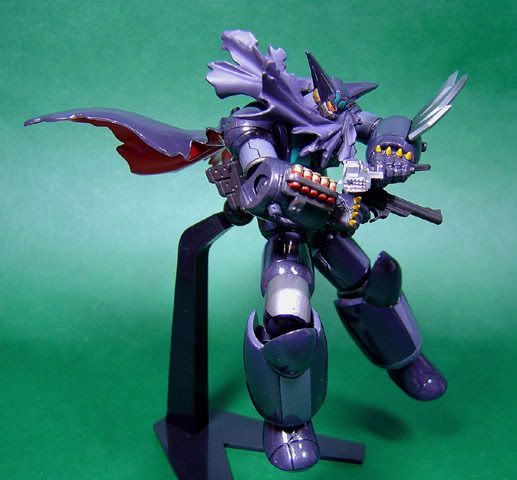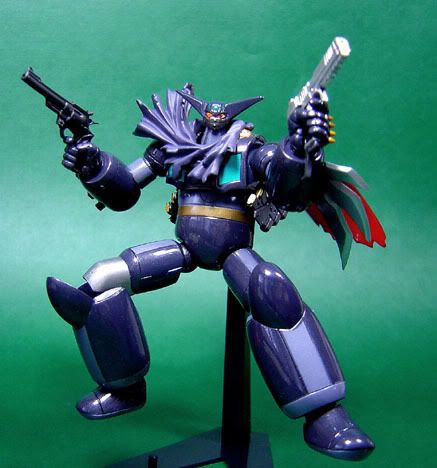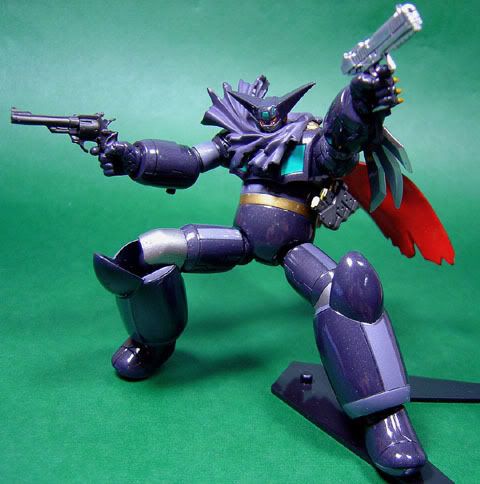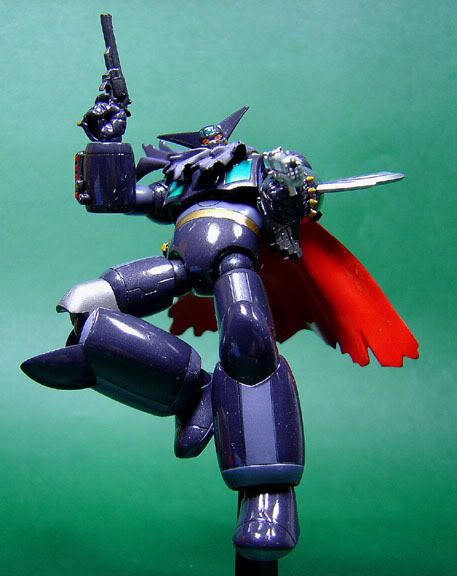 Getter fist spikes!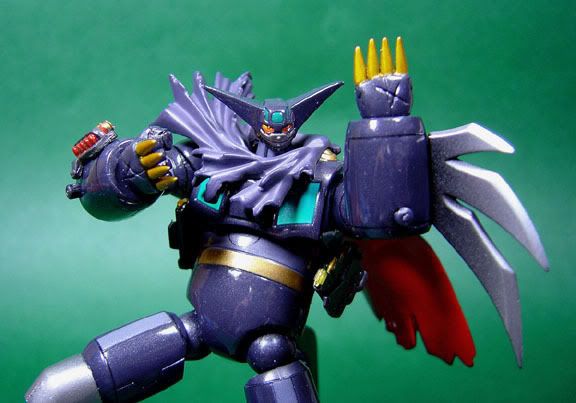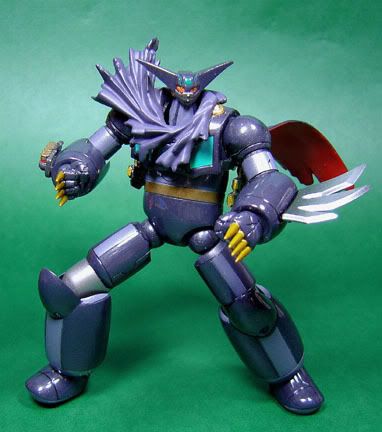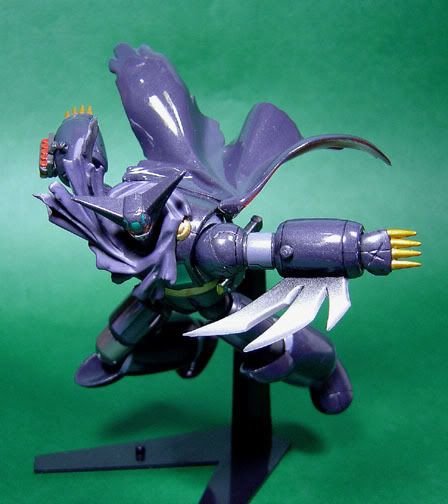 I definitely like this one over the normal red Getter One.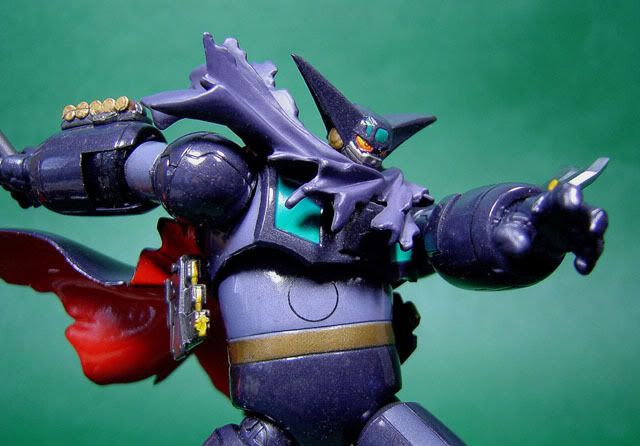 Gold