Kaiyodo Revoltech 39 New Gaiking Open Face Ver.
Box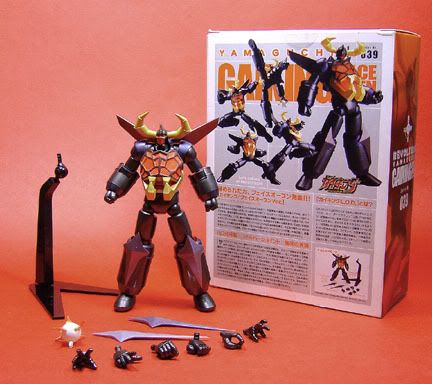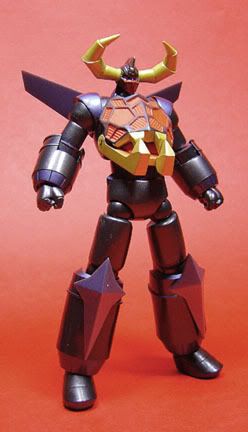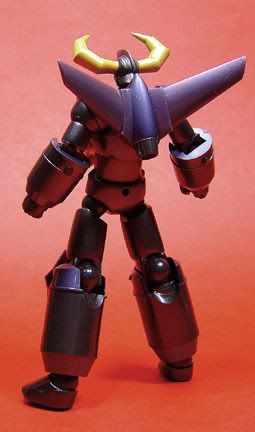 I guess the best way to sum it up is Face Open mode is New Gaiking going "Super Saiyan". Fighting power, speed and endurance are multiplied exponentially, at the cost of the pilot's life force. Gaiking can only maintain this form for only a limited time otherwise the pilot would exhaust all of his "flame power" and ultimately result in the pilot's demise.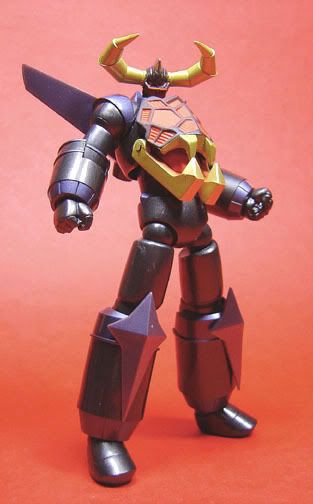 Comparison with "normal" Revoltech New Gaiking.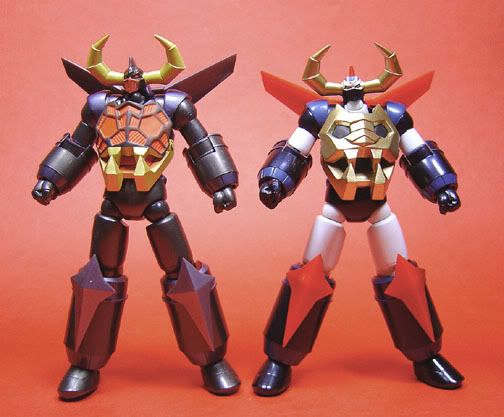 Face Open!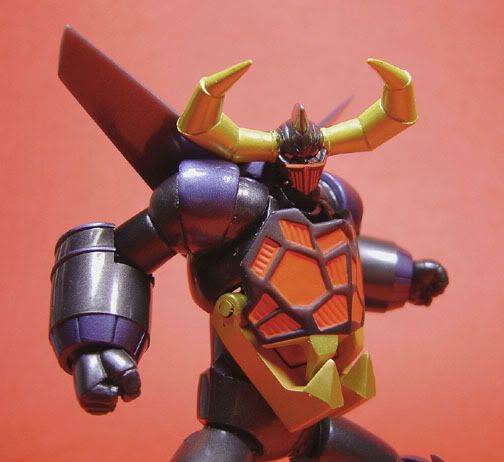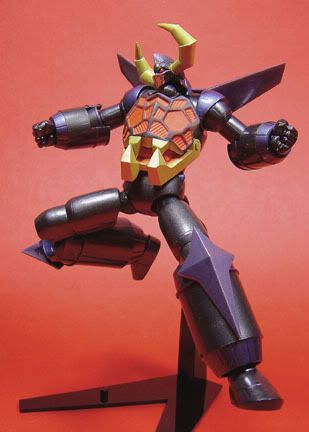 Counter Punch!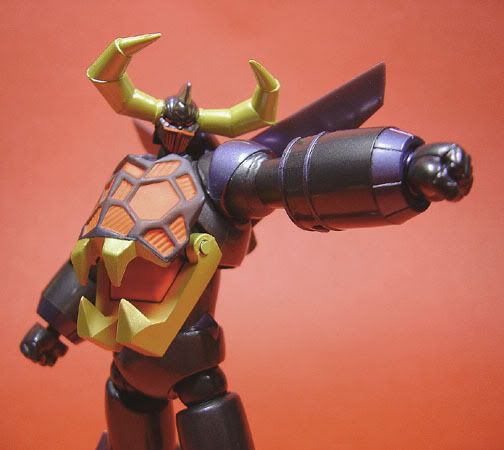 Counter Cross!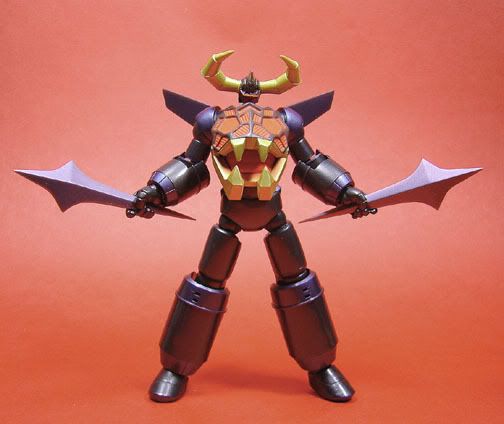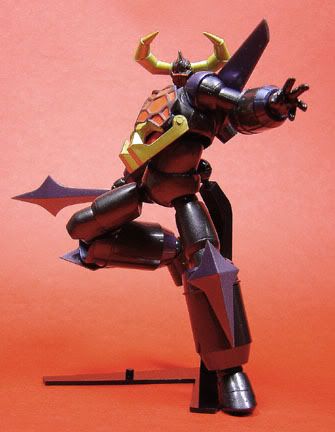 Tenhou Izen Shin Jikiten!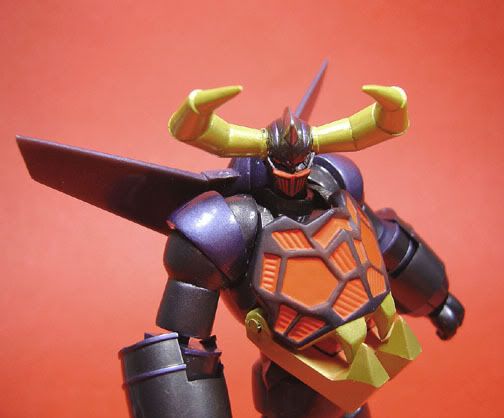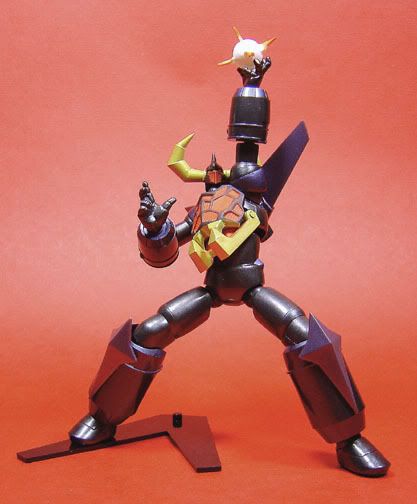 SHINRYU HYDRO BLAZER!!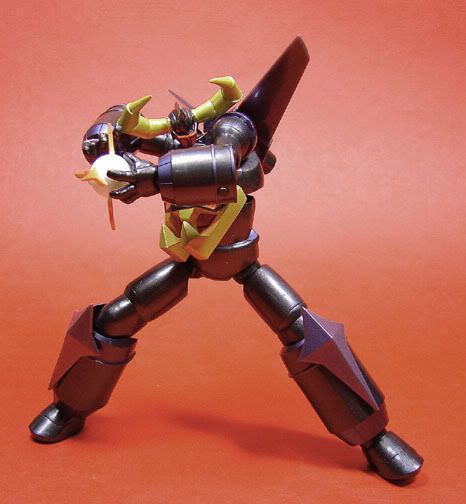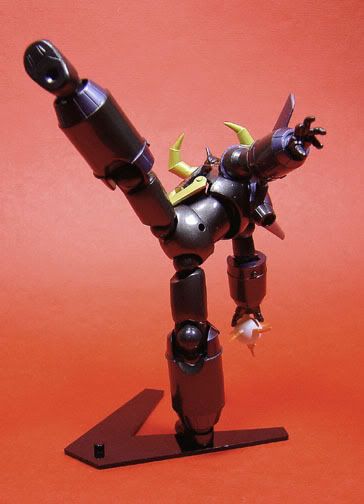 Funfact: In the original 1970's Gaiking series, Gaiking's pilot was a major league baseball pitcher. His final attack, the "Hydro Blazer" was thrown similar to how a baseball pitcher throws a baseball, hence the "pitching" pose. I included it for the sake of nostalgia. 😉 In the new series the Hydro Blazer is fired similar to how Dragonball Z's Goku does his "Kamehameha".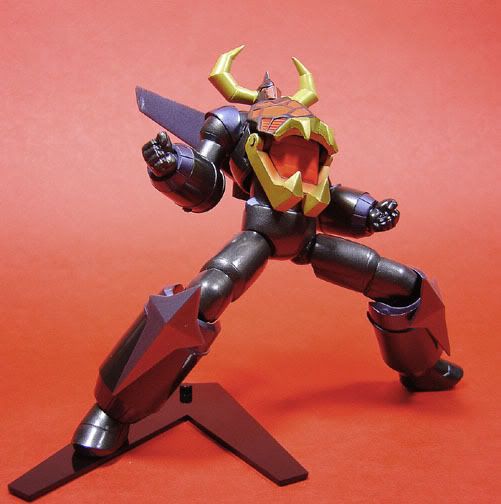 Fun fact: In the original 1970's Gaiking series, Face Open mode was just a simple move where Gaiking's face plate opened, giving him more attacks like "Death Fire" and missile barrages.
Gold