Kaiyodo Revoltech 46 Starscream
Comes with everything shown.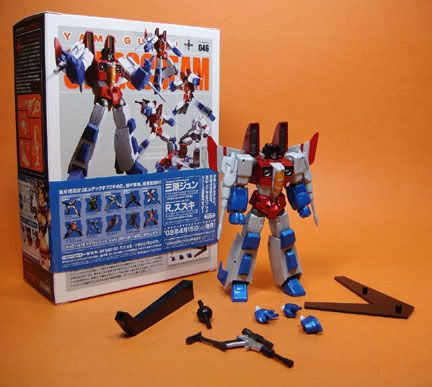 Like most Revoltech Transformers, this one is again based on the the art of Dreamwave Comics' Pat Lee.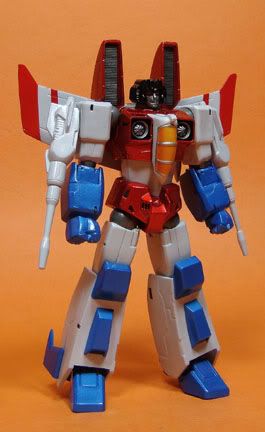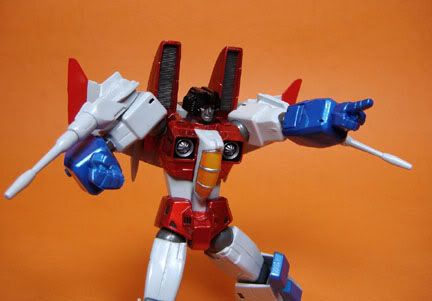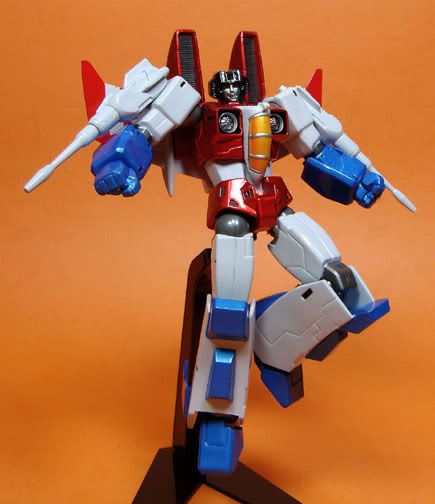 Null ray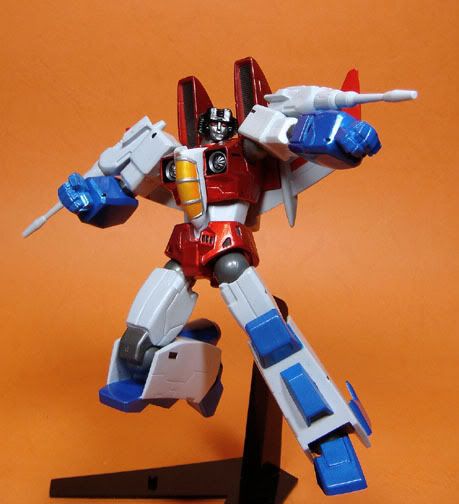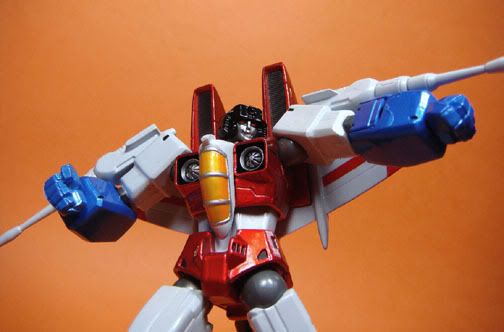 With Revoltech Megatron

Death to traitors!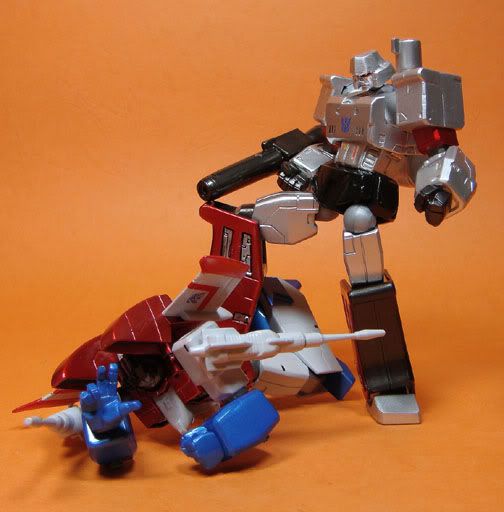 How do you feel mighty Megatron?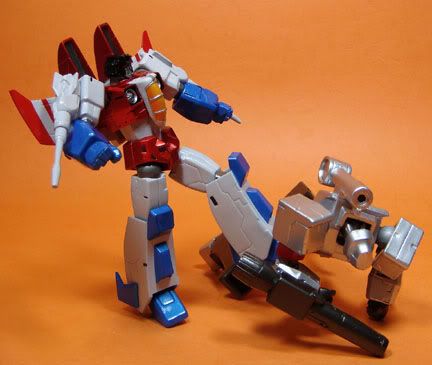 Starscream comes with a Megatron in "gun mode" accessory.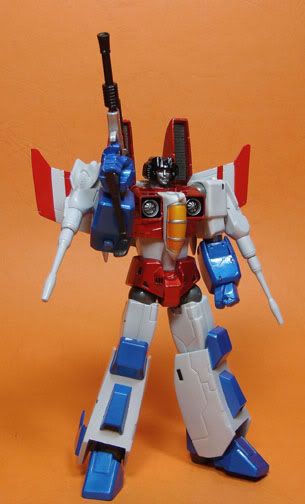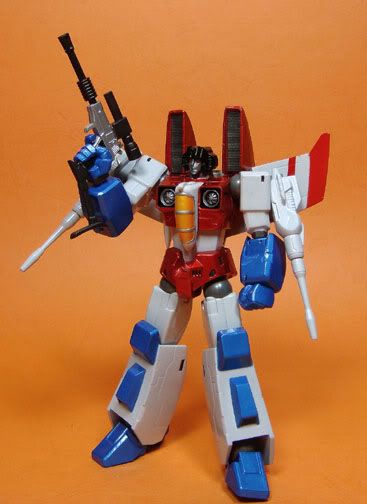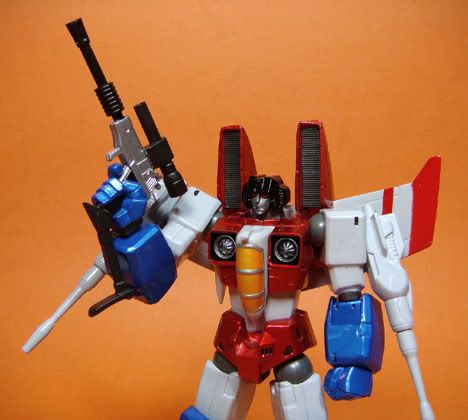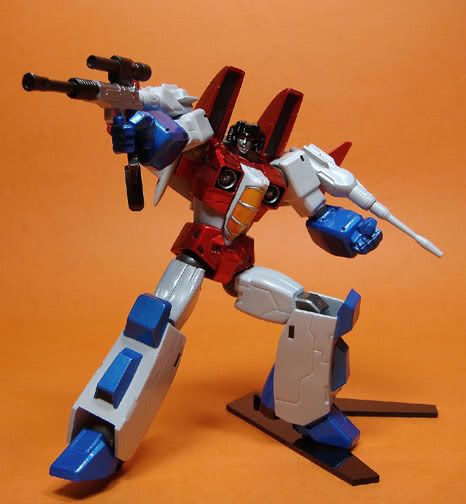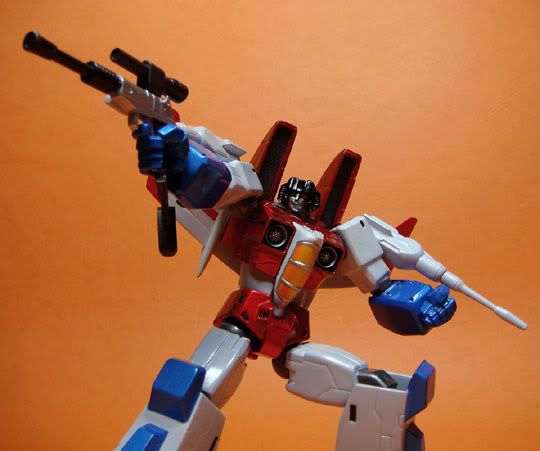 I really like the red paint finish on Starscream. The "grinning face" needs some work though.
Gold