Kaiyodo Revoltech 52 Gurren Lagann Lazengann Reissue Ver.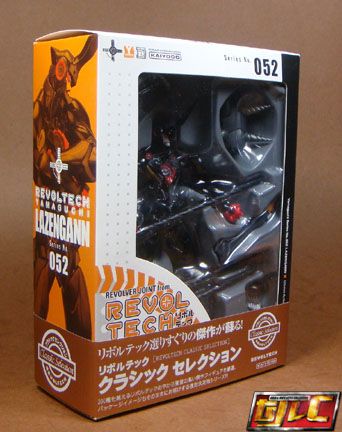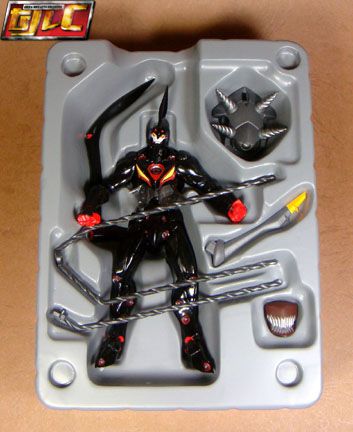 This originally came out a few years ago, passed on it then. I decided to grab the reissue now to complete Gurren Lagann. The reissue is indicated by the new golden wrap-around label on the box.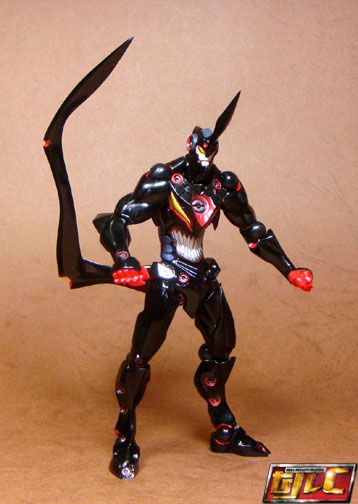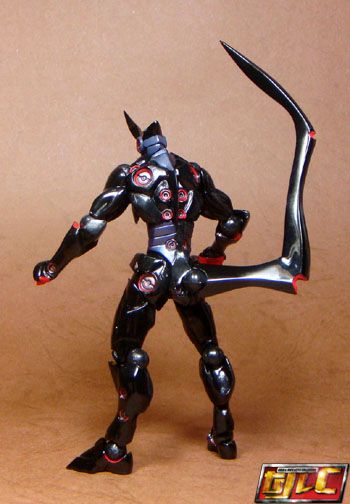 Swappable torso abs to reveal "teeth".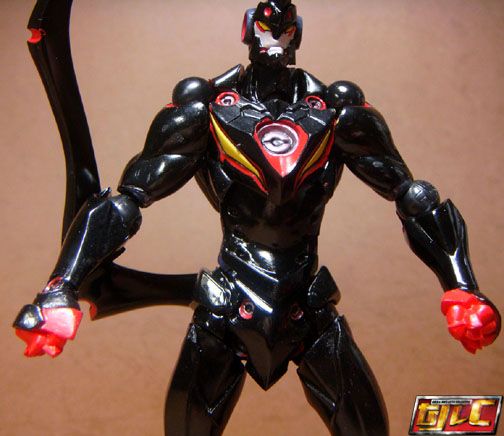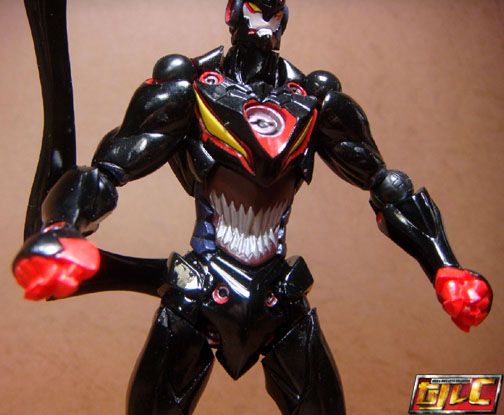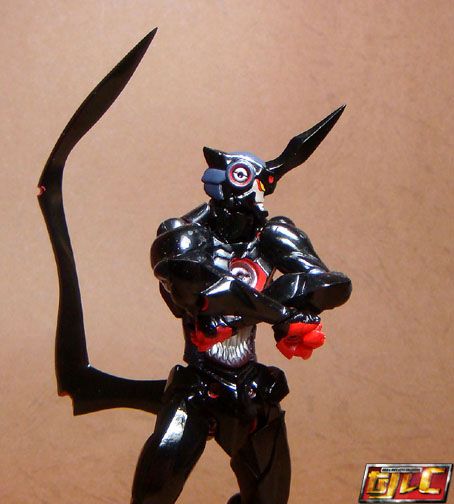 Extending "cables"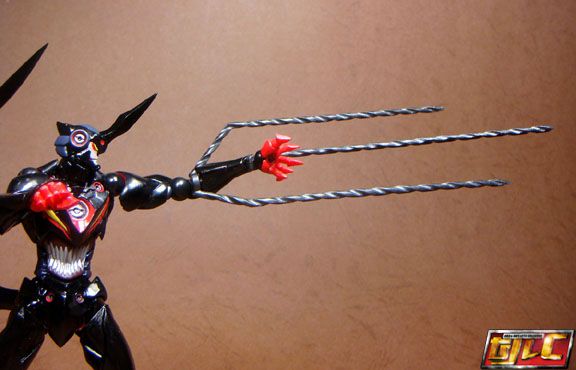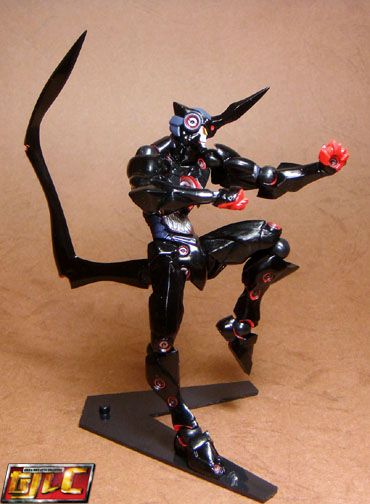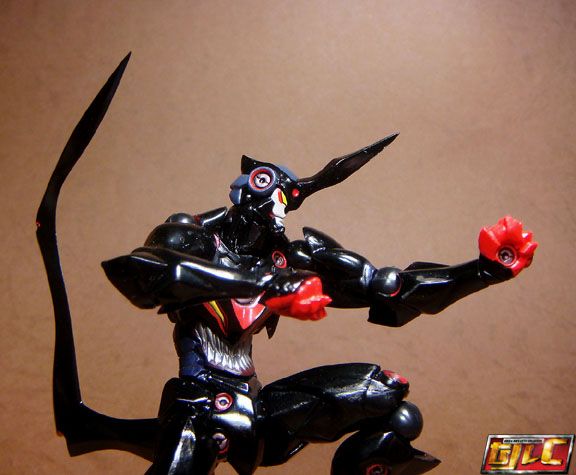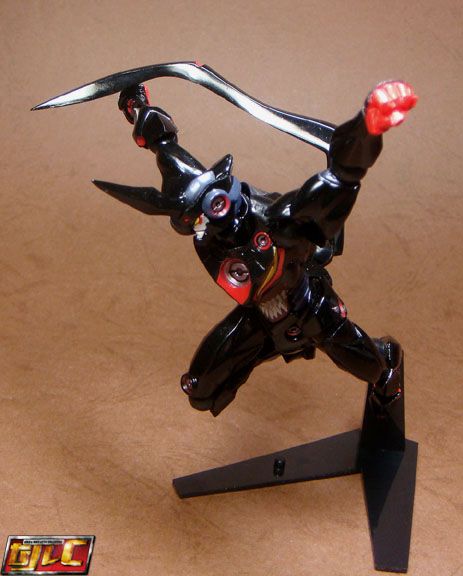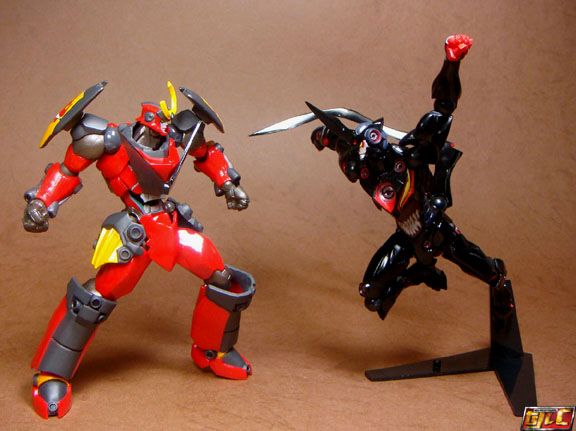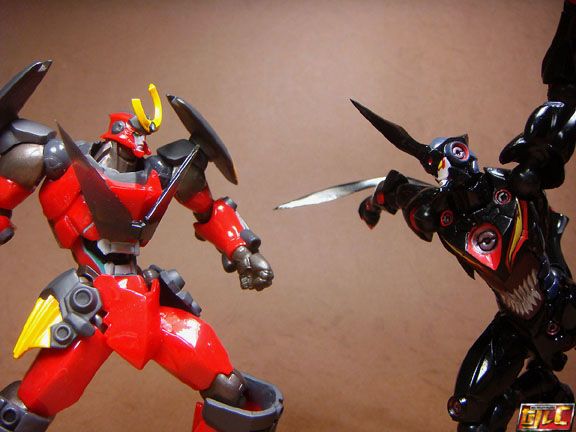 Gold