Kaiyodo Revoltech 62 Tengen Toppa Gurren Lagann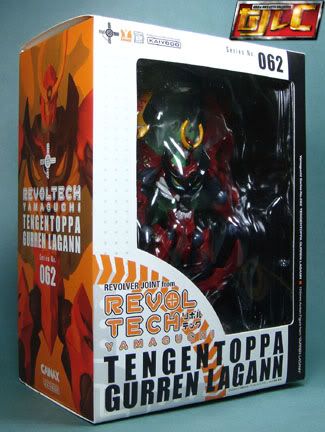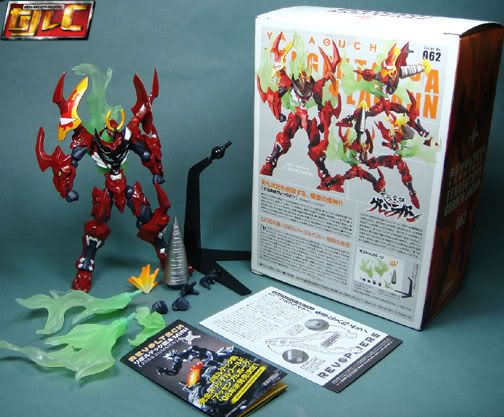 The final form of Gurren Lagann. This bad boy is supposedly the size of a galaxy in the final showdown in the Anime.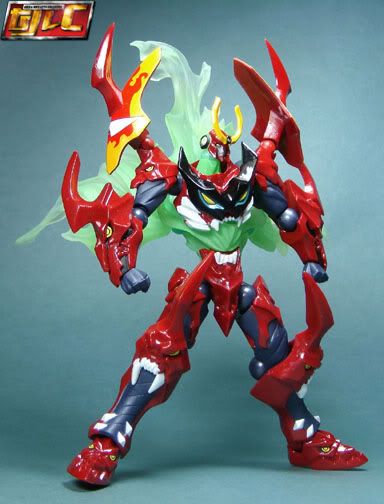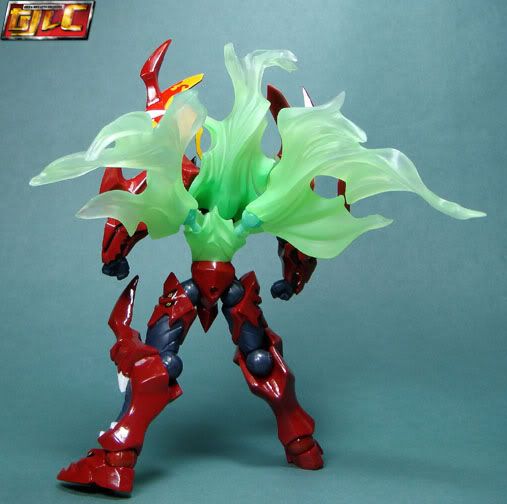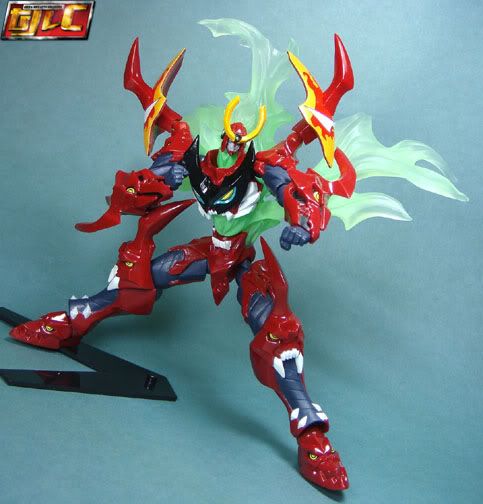 Comes with an alternate "Lord Genome's Razengan" faced belly.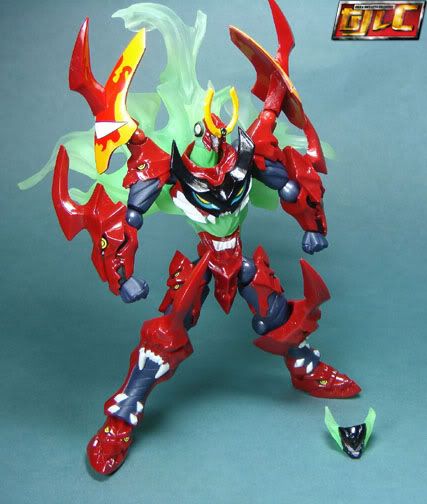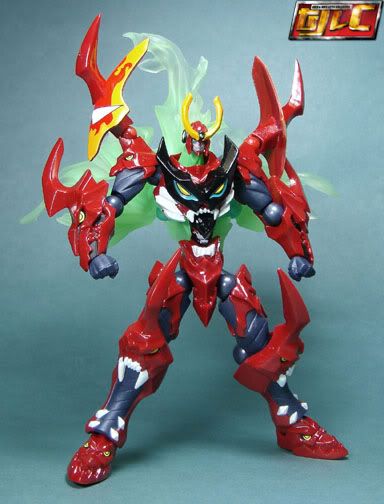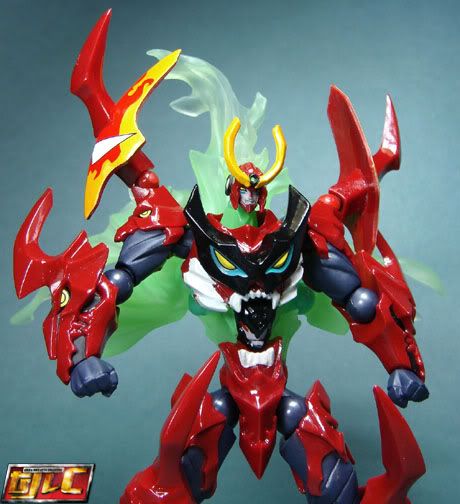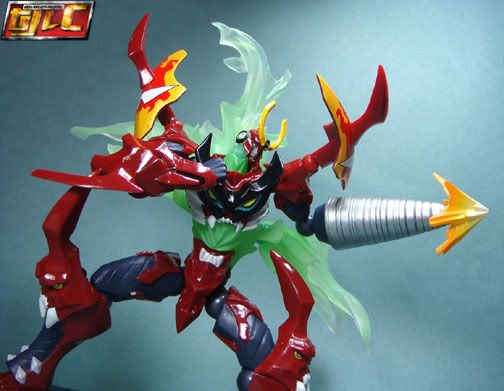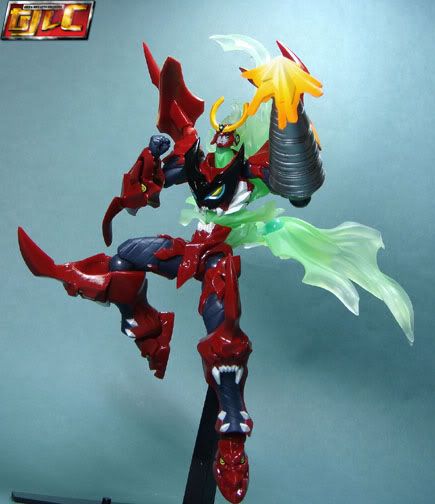 Compared with the first Gurren Lagann.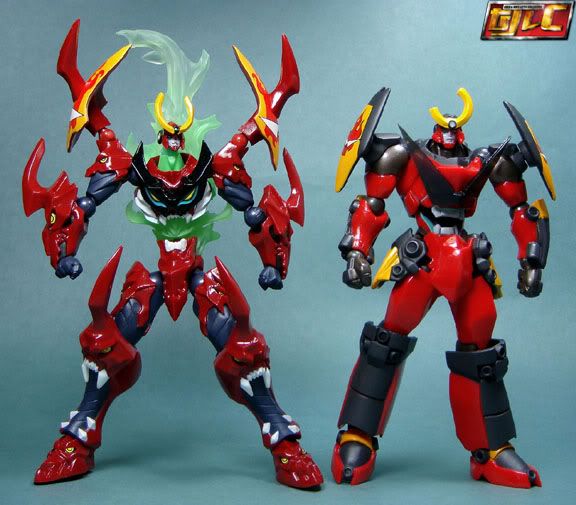 While the figure is cool, I hate that the "flames" are hard to plug into the Tengen Toppa Gurren Lagann's back and it's somewhat difficult to balance the figure due to the big "flames".
Gold