Kaiyodo Revoltech 71 Chouginga Gurren Lagann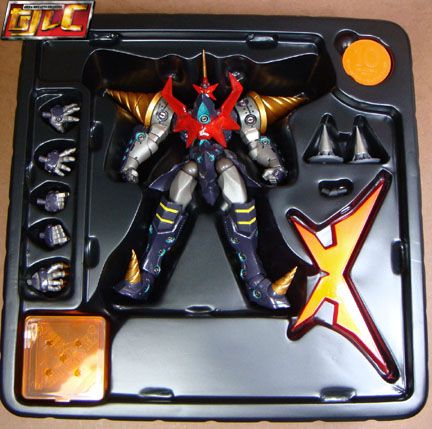 Seeing as how this set is one of the rarer (and more expensive) pieces of Revoltech Gurren Lagann toys, I decided to finally bite the bullet and pick it up after finding a good deal on it to complete the Gurren Lagann mechs.

Fingertip drills

Shoulder drill comes off and becomes a weapon.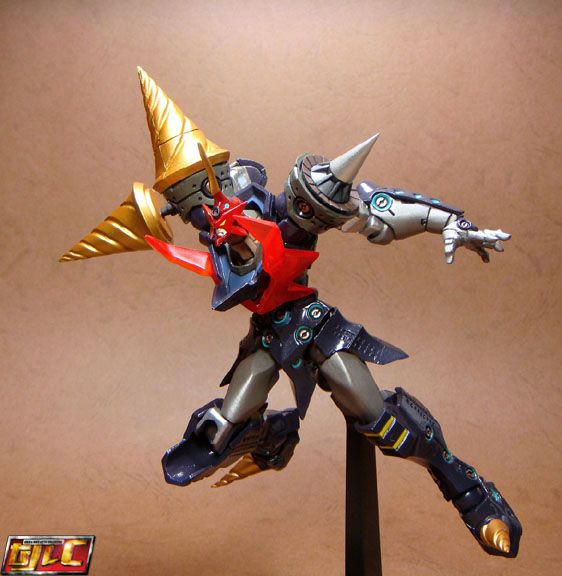 Chest "shades" become a huge bladed weapon.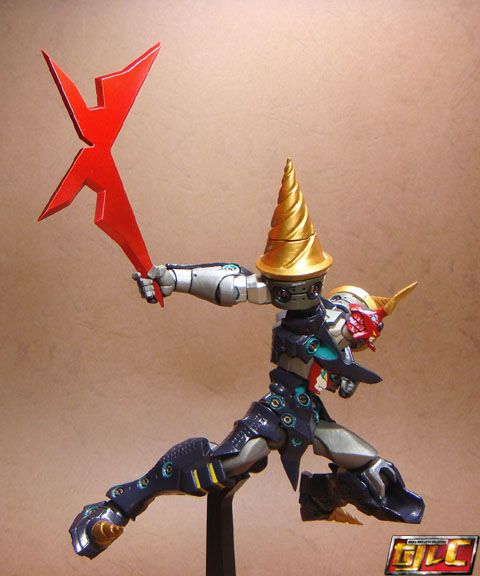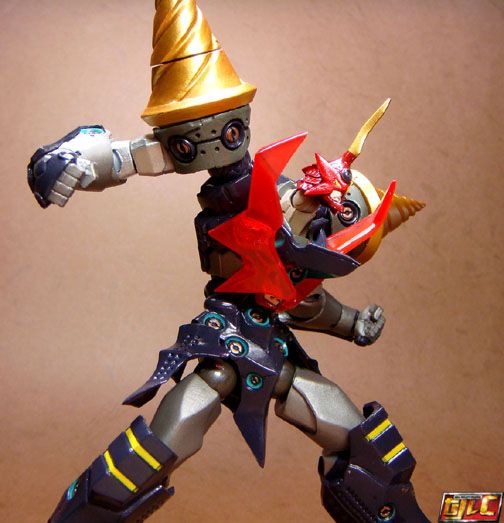 Gold