Kaiyodo Revoltech 99 Getter Arc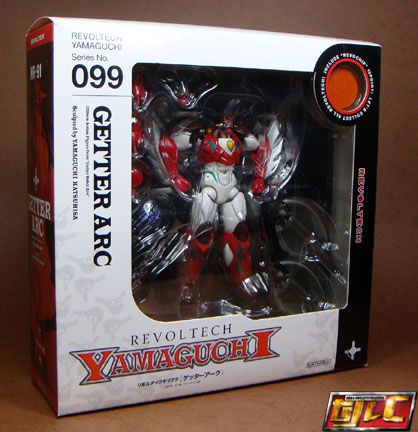 Getter Arc is based on the Manga by Ken Ishikawa (co-creator of Getter, with Go Nagai), the Manga published three volumes before he died, the story is incomplete. Chronologically, it is the fifth Getter Robo story.
In the Manga, set a few years after the events of Getter Robo Go, an elderly Hayato finishes Prof. Saotome's Getter Arc. The pilots of the Getter Arc are Ryoma's son, Takuma, along with Kamui, a human-dinosaur half breed and Baku.
The Dinosaur Empire is now reformed and works along side humanity against a new threat from space, the insectoid Andromeda Flow Country.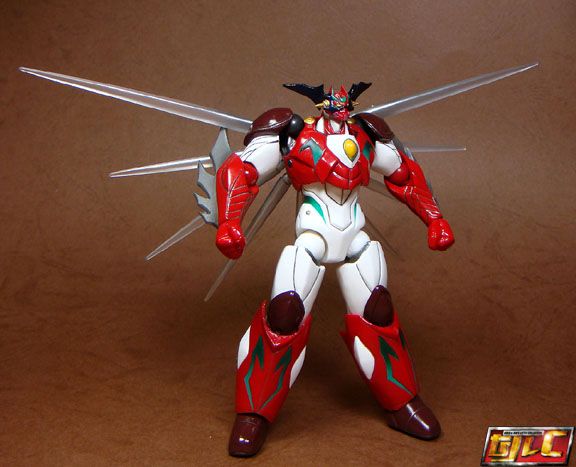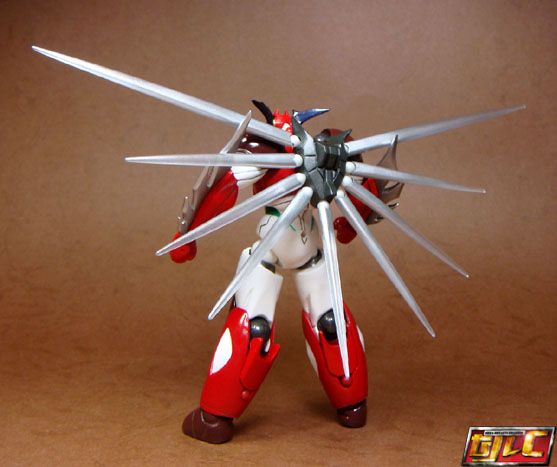 Double Tomahawk!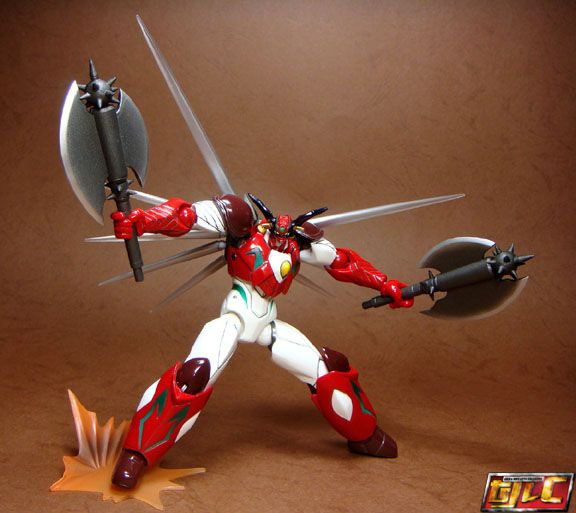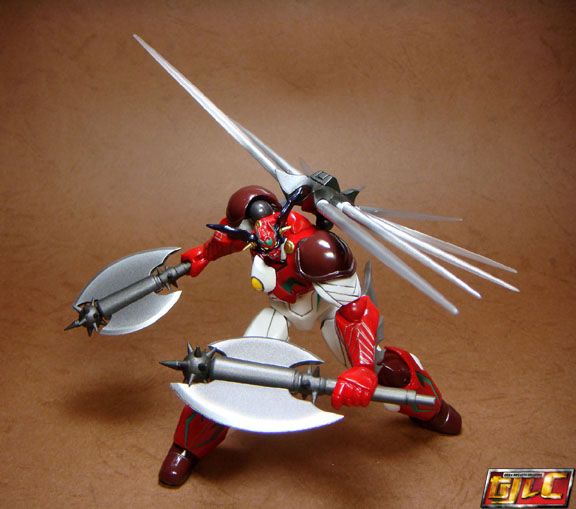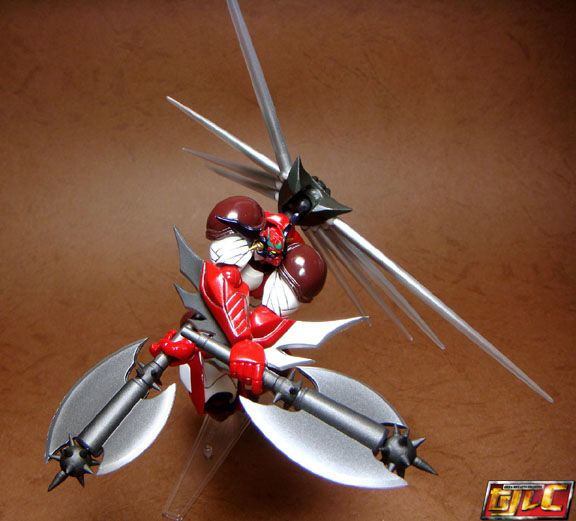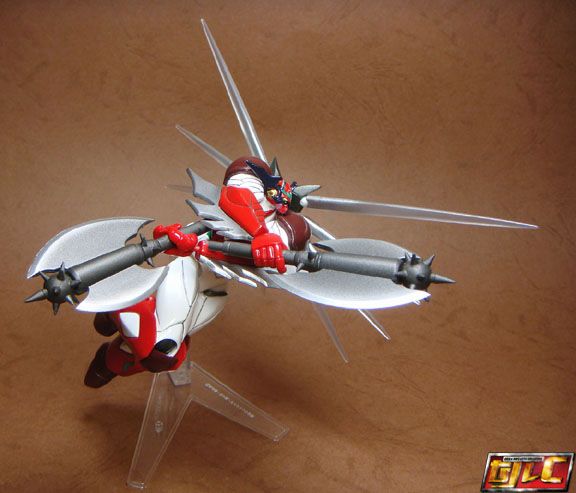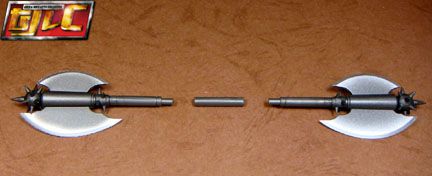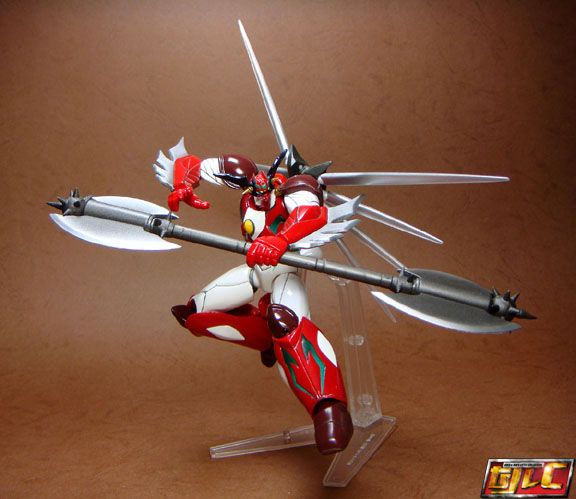 Kaiyodo included damaged enemy "mech effect" parts to simulate Getter Arc tearing through his opponent. The idea is nice but the parts can't seem to remain on the hands for long periods of time.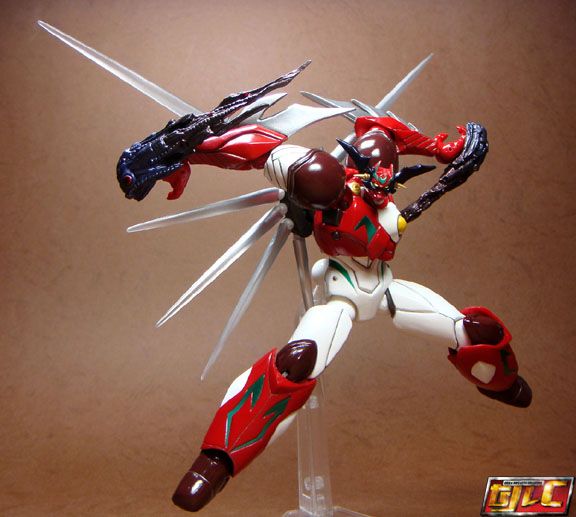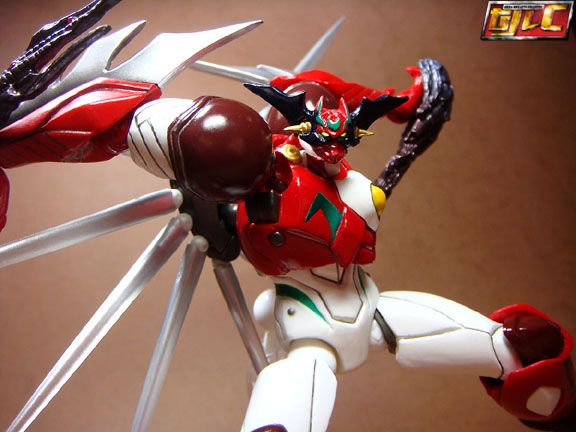 Getter Arc's finishing move, the "Thunder Bomber"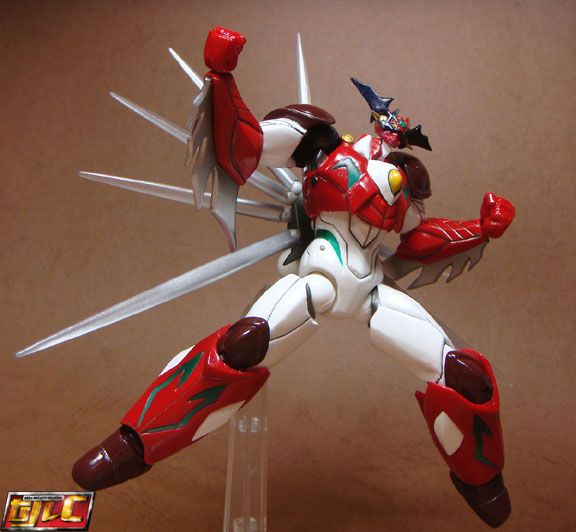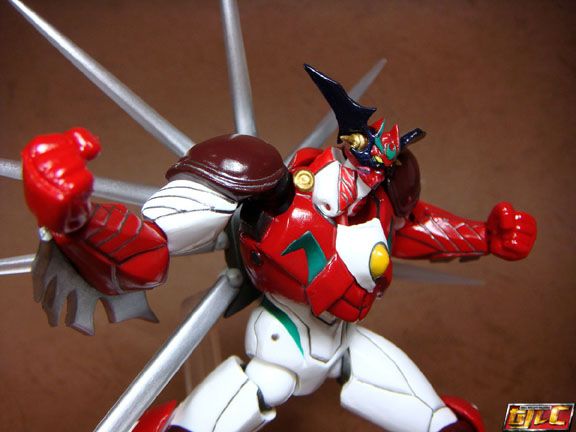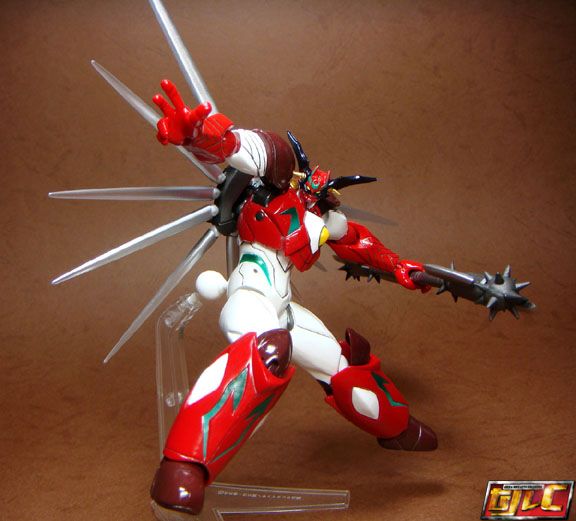 Gold