Kaiyodo Revoltecth 47 Hot Rodimus (Hot Rod)
Comes with everything shown.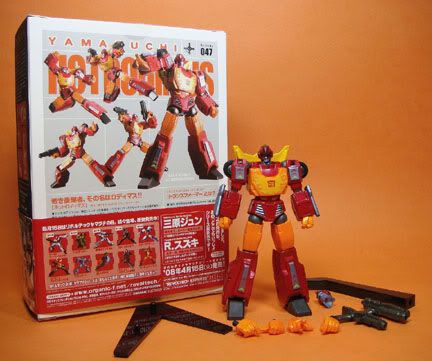 After Hasbro Takara lost the rights to the name Hot Rod, they had to rename him as Hot Rodimus.
This figure isn't really one of my favorites. He feels too chunky for a younger version of Rodimus Prime.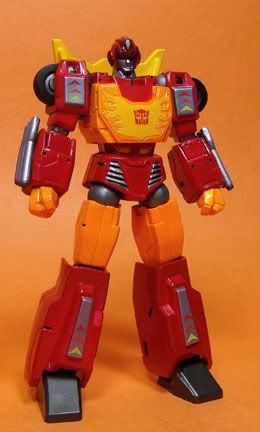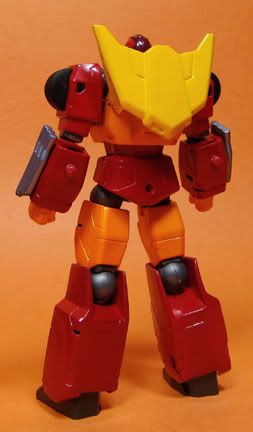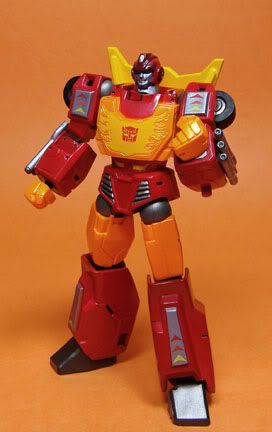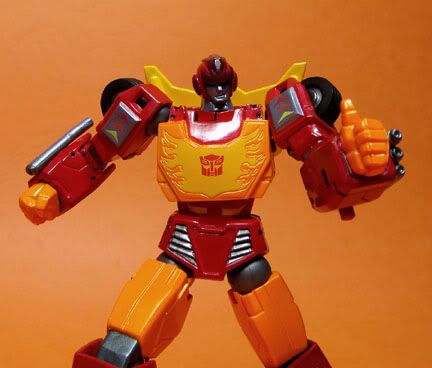 Hot Rod comes with an alternate "visor down" head, which appeared in Transformers the movie.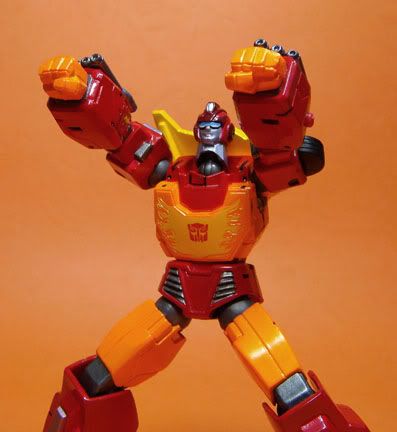 He also comes with two blasters, although he never relied on guns in the movie, since he often used his forearm-mounted photon chargers. Rodimus Prime often used guns though.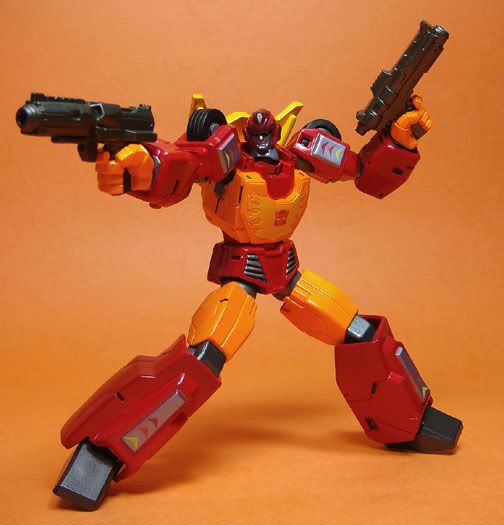 Here comes the cavalry!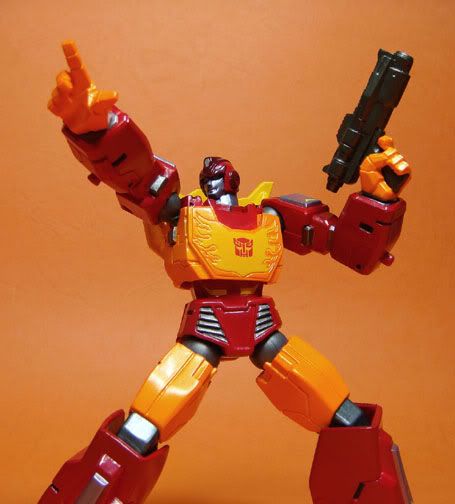 Gold