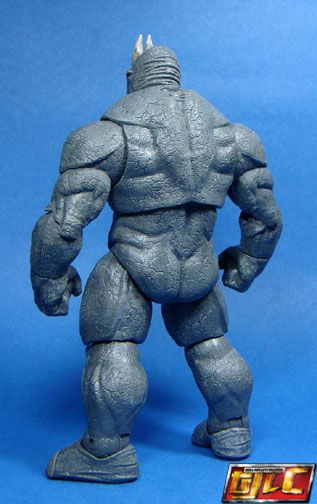 The headsculpt is really good here!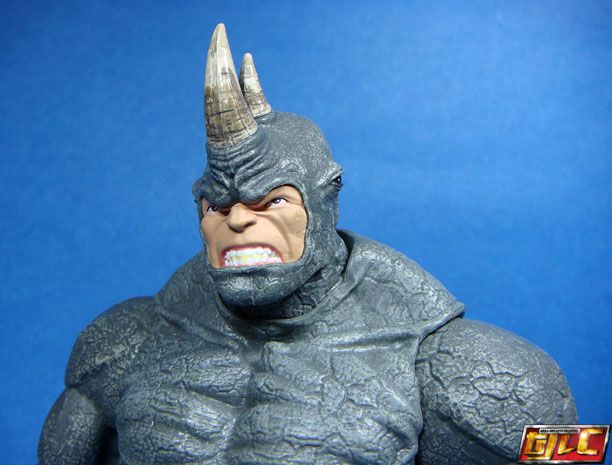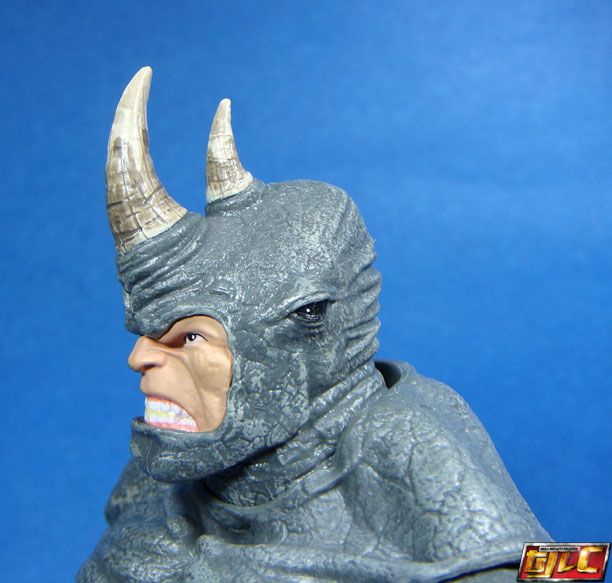 Rhino is very poseable, but he does suffer from one design flaw, the groin area has very little clearance so you can hardly move the legs up. Making posing him in "running" pose virtually impossible.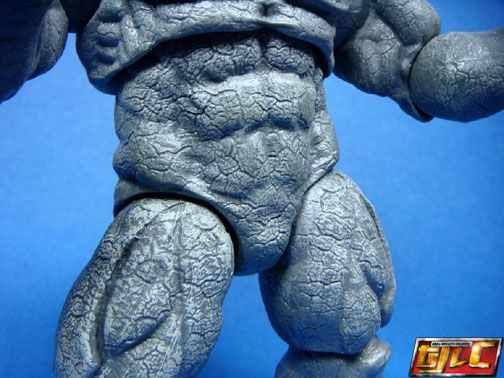 Rhino used to be reformed, but went back to being a criminal, he was last seen fighting Silver Sable in Amazing Spiderman comics, where both Rhino and Sable drowned in the battle.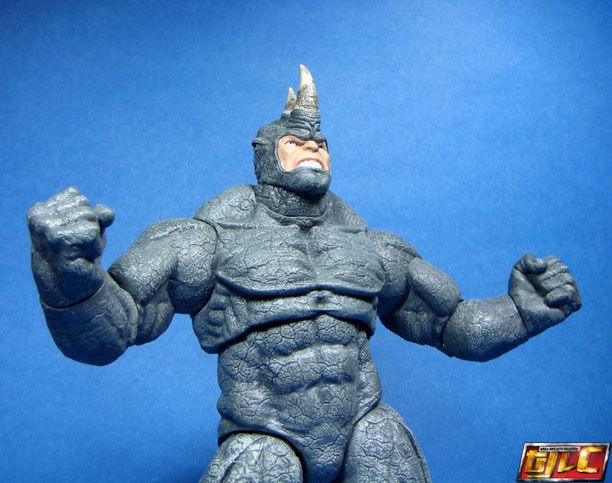 The size may be a little too big for Marvel Legends fans, but I like the details of the figure. (Sorry I couldn't do a comparison shot with the Toybiz ML Rhinos, as they're all in storage and after doing the Omega/Genesis reviews, I didn't have time to get them).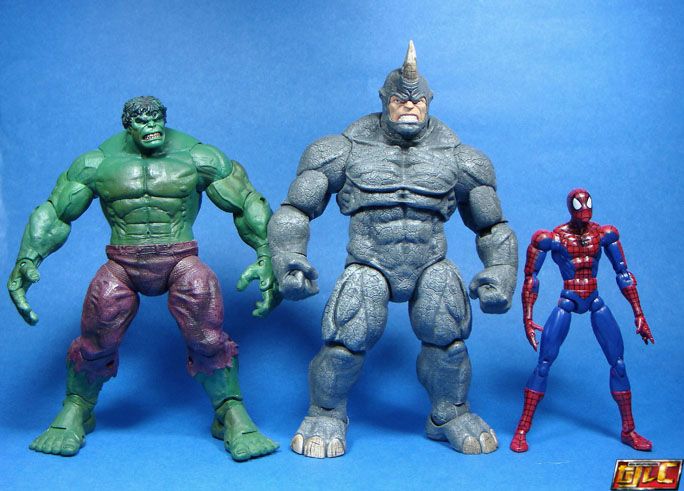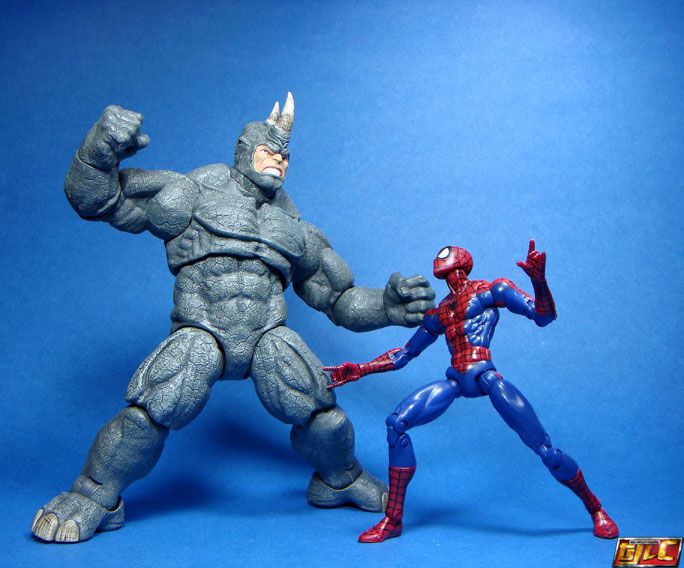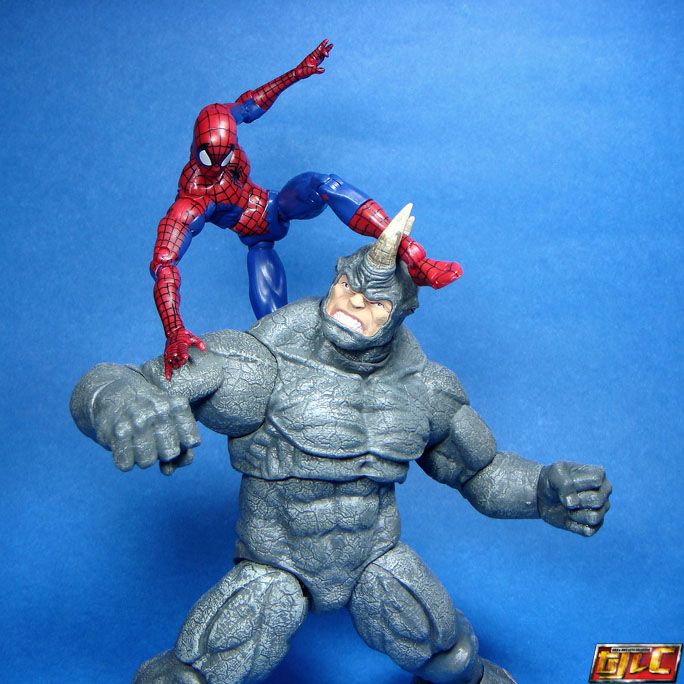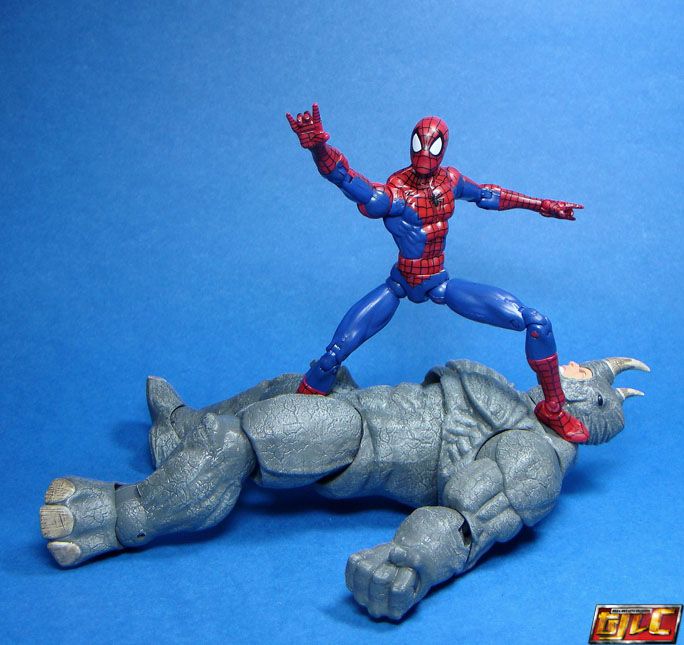 Gold