The many armors of He-man
(L-R)
-Ice Armor, Battle Sound, Snake Armor, He-man, Samurai He-man and Battle Armor He-man. With the exception of Battle Sound He-man, all of the others came out in the 2002 animated series (The other armors like "Smash blade He-man" didn't come out in the show as far as I can tell)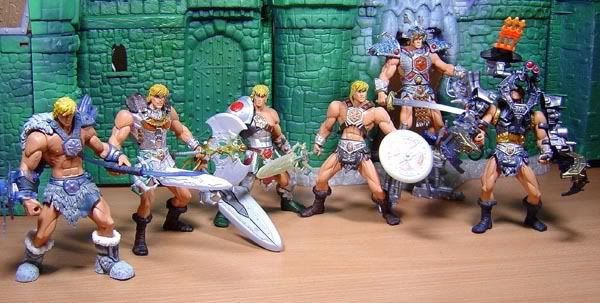 The many armors of Skeletor
(L-R)
-Skeletor, Samurai Skeletor, BattleSound Skeletor and Battle Armor Skeletor. I got these armors since they did appear in the 2002 animated series (The other versions of Skeletor like Ice Armor Skeletor didn't appear in the series).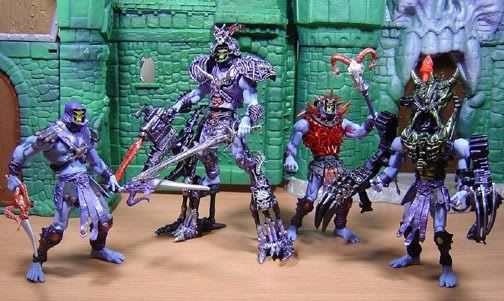 Battle Sound Heman and Skeletor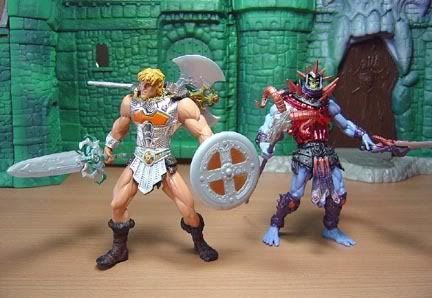 Push the button on the side of the figures and they say:
He-man: " I have the power!"
Skeletor: "Eternia will be mine!"
Funfact: there are "Spanish-speaking" variants of the sound chip. Better test the figure before you get one just to be sure you're getting the one you want.
Gold