Maxfactory's Bio Fighter Collection Gigantic Dark Guyver 3 Armor unit.
Box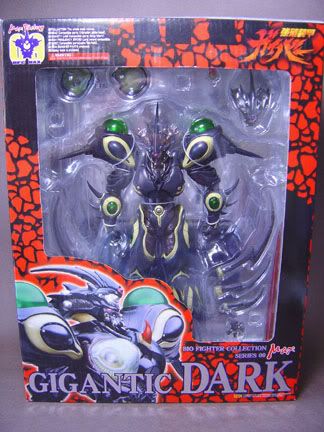 Box comparison

Compared to the other Guyvers this one is big!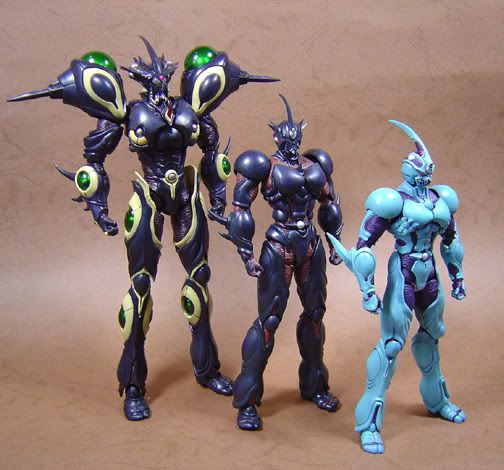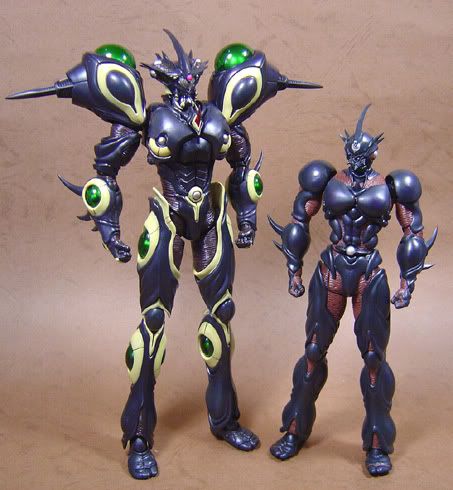 I really love the poseability of this toy(the only downside is that the ankles are a bit wobbly.. would've been nice if they were tighter)
Pose1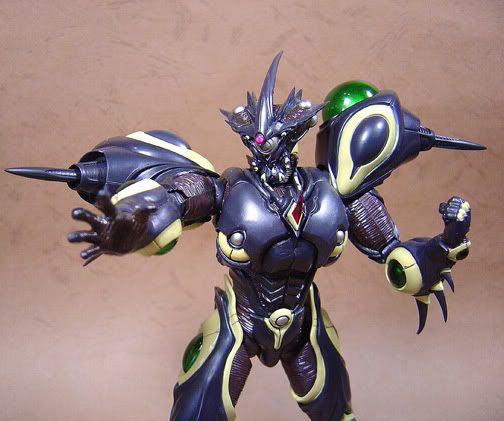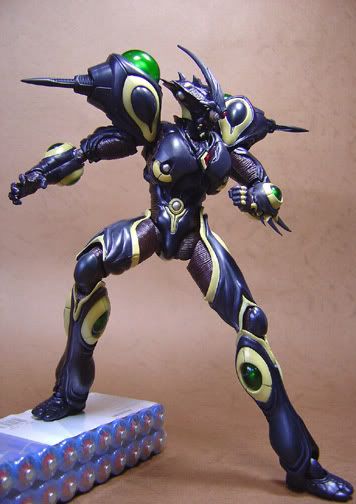 Alternate heads(I have yet to see what this is for.. hypersonics, maybe?)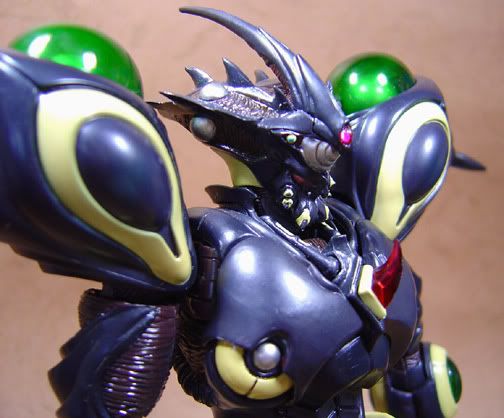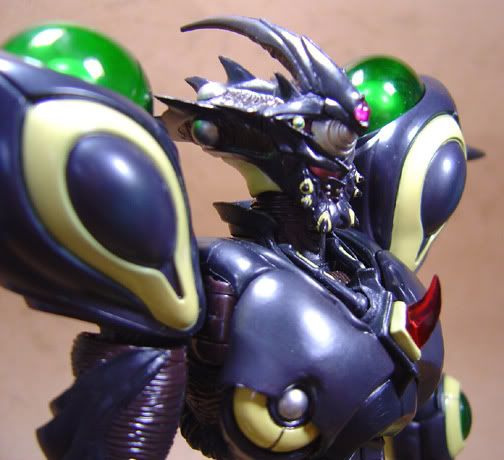 Gravity Lam..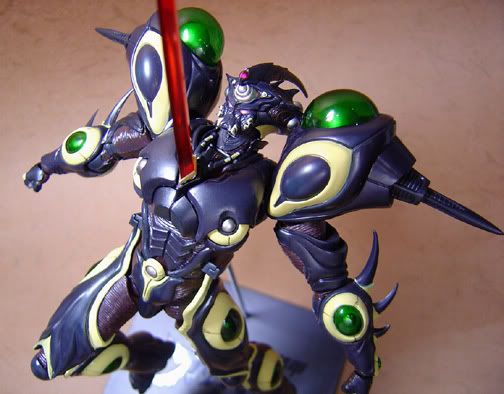 .. and finally, the GigaSmasher(upgraded MegaSmasher chest cannon)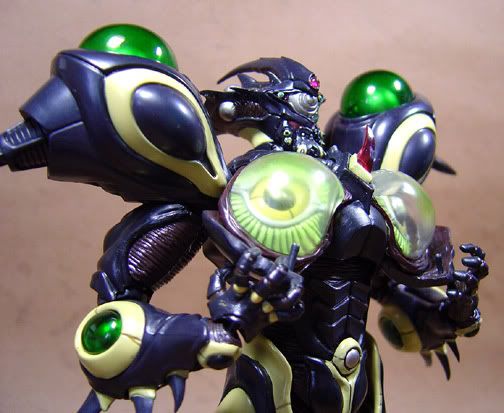 Gold