NECA Teenage Mutant Ninja Turtles 1990 Movie Leonardo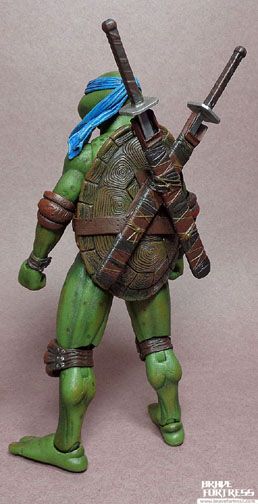 As the leader of the Turtles, Leo is often the turtle with the plan. The most focused and disciplined among his brothers, Leonardo takes his training and the teachings of Master Splinter seriously.

Leonardo stands roughly 6.5 inches in height.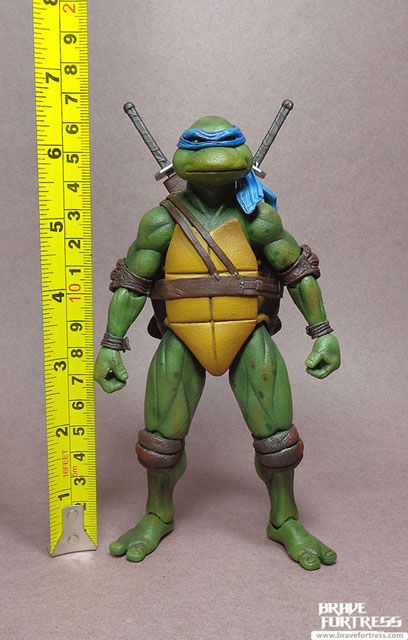 While the figure looks awesome, articulation is somewhat limited due to the knee and elbow pads.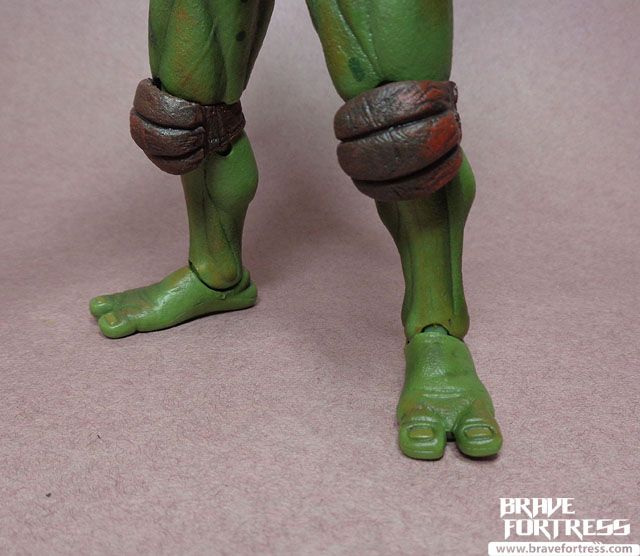 Leo comes with an alternate set of "tail" for his mask, for depending on which side of his head you want the end of his mask to be resting on.

Pizza!!!

Leo's Katana blades can be sheathed in the scabbards on his back.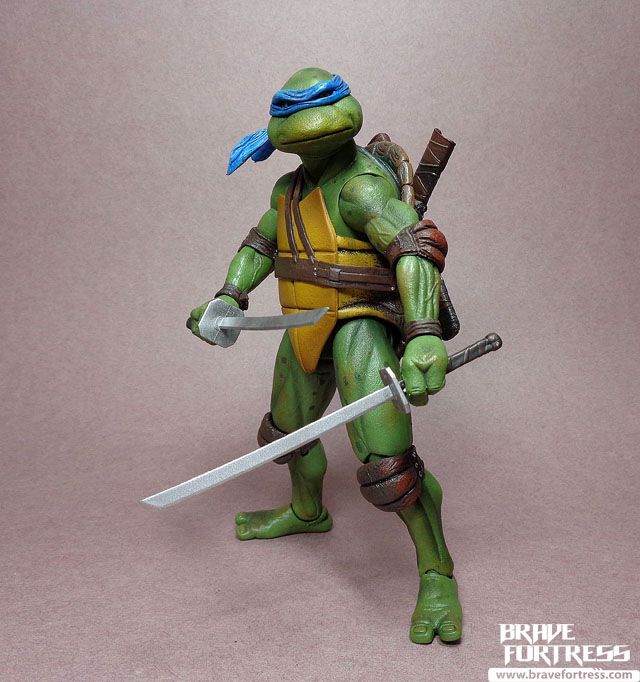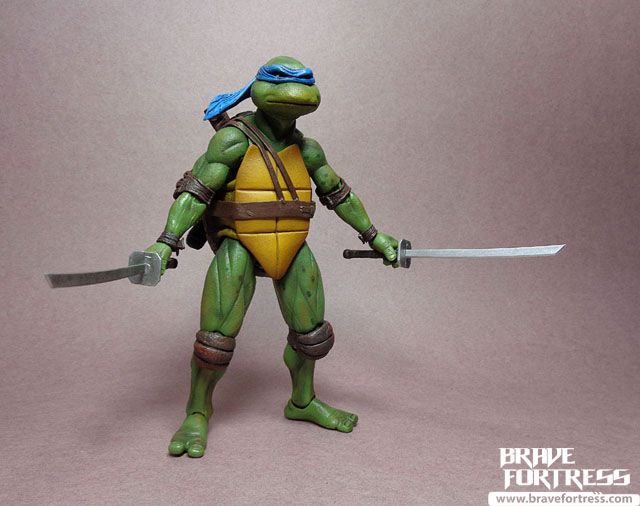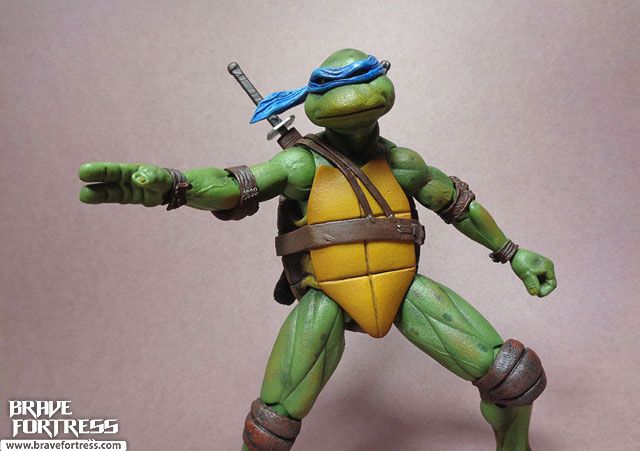 I can see why these figures are very sought after, it's like they walked right out of the movie! Incredible work here, NECA! Hats off!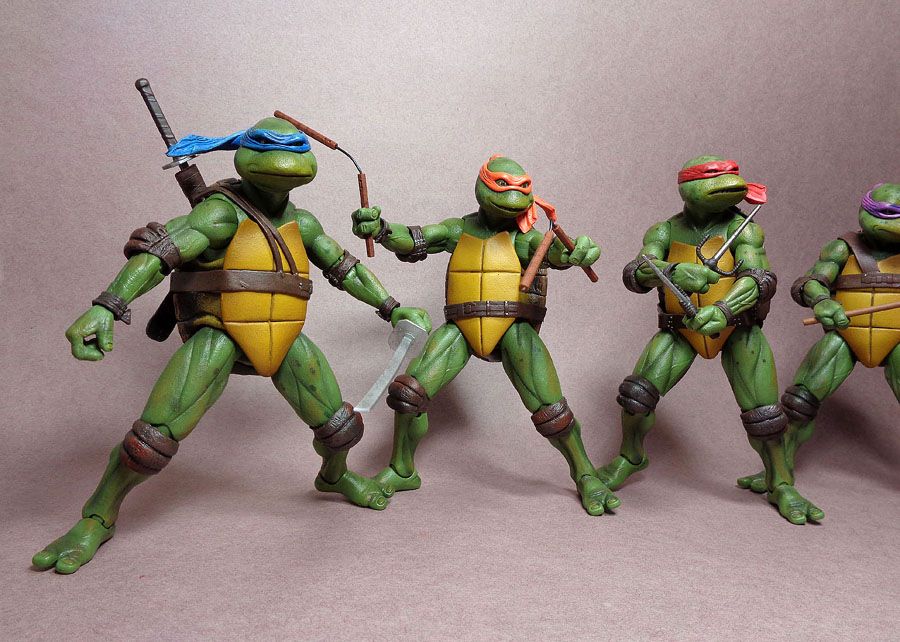 Gold