NECA Teenage Mutant Ninja Turtles 1990 Movie Michelangelo
The youngest and most carefree of the brothers, Michelangelo often makes wisecracks and is often the soul and conscience of the team.

Pizza!

Mikey is the only turtle to come with these "thumbs up" hands.

His nunchucks can be stored on the sides on his belt, since he doesn't really come with proper loops for his weapons.

Mikey's nunchucks are linked together via a thin, bendable wire, which is a good thing since it can then hold a mid-swing pose, as opposed to just sagging on the side if they were made with rope or something.

I can see why these figures are very sought after, it's like they walked right out of the movie! Incredible work here, NECA! Hats off!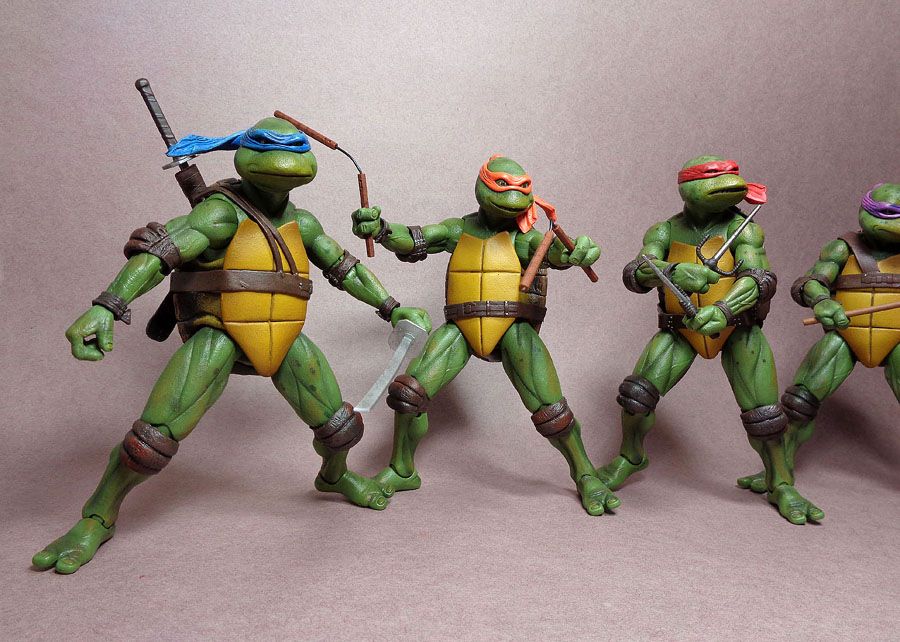 I love being a turtle!!!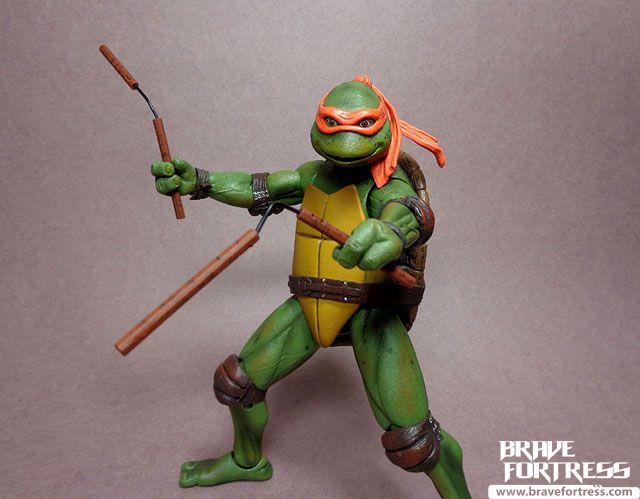 Gold