NECA Teenage Mutant Ninja Turtles 1990 Movie Raphael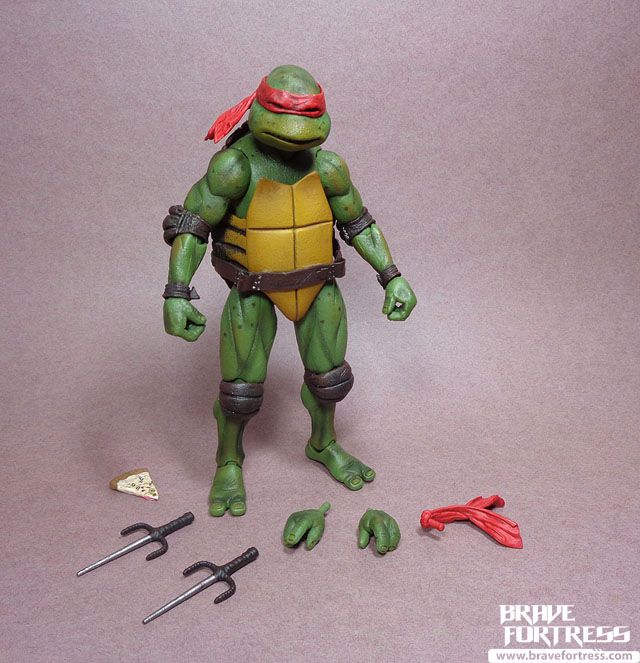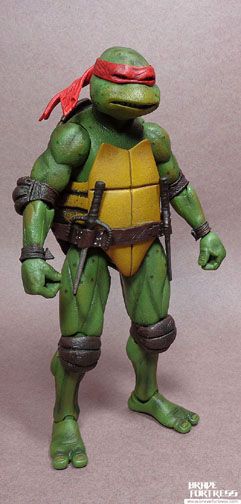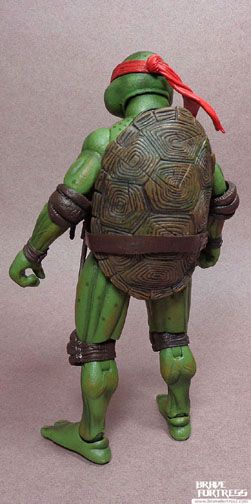 The hothead of the team, Raphael is always the first to charge in at any situation. While he means well, this often puts him at odds with his brother, Leonardo. Raphael often tends to get himself into trouble.

Pizza!

Raph's Sai Daggers can be stored in the loops in his belt.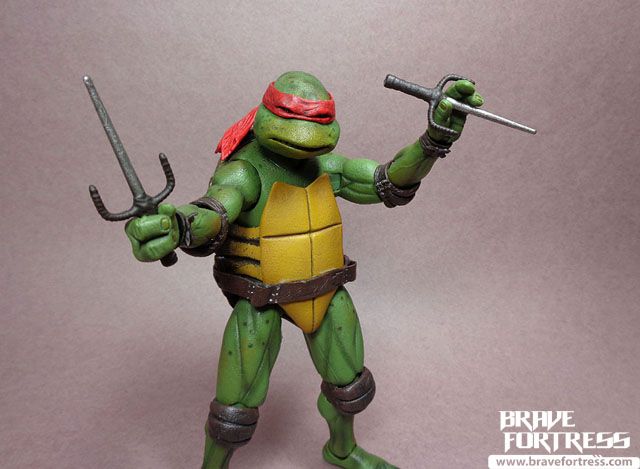 Raph comes with an alternate set of "tail" for his mask, for depending on which side of his head you want the end of his mask to be resting on.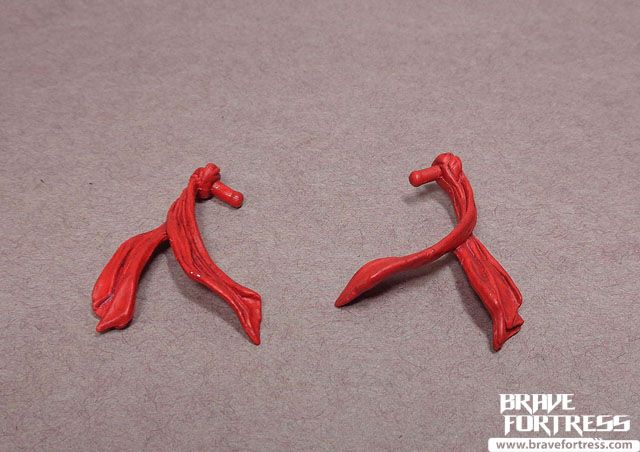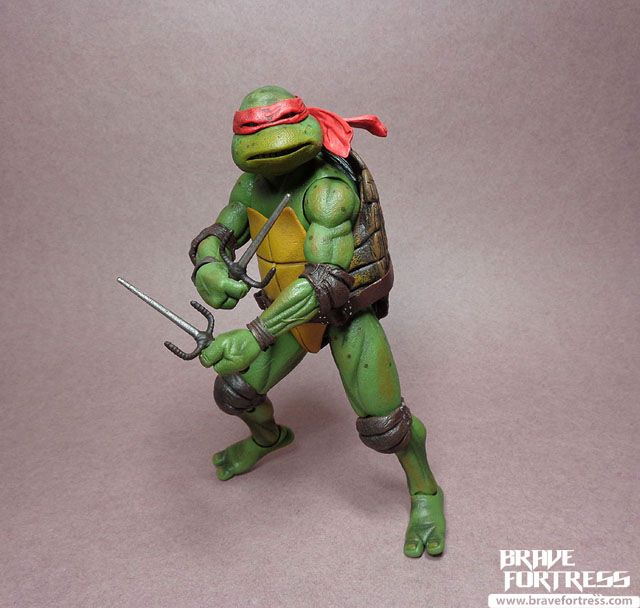 I can see why these figures are very sought after, it's like they walked right out of the movie! Incredible work here, NECA! Hats off!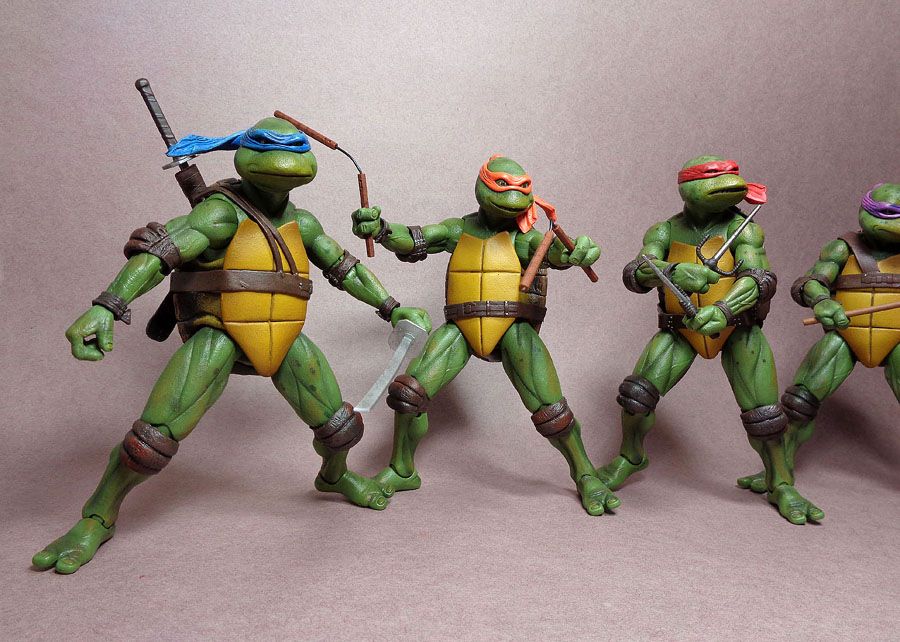 Toughest turtle on the team.

Gold