SH Figuarts Bowser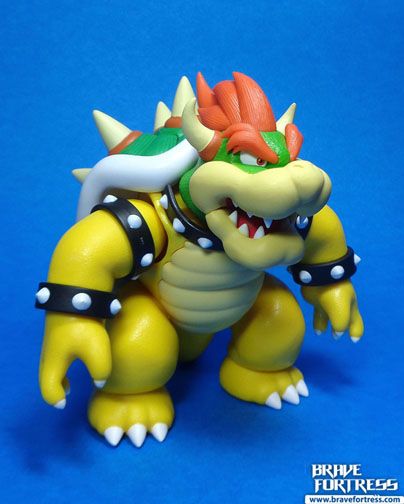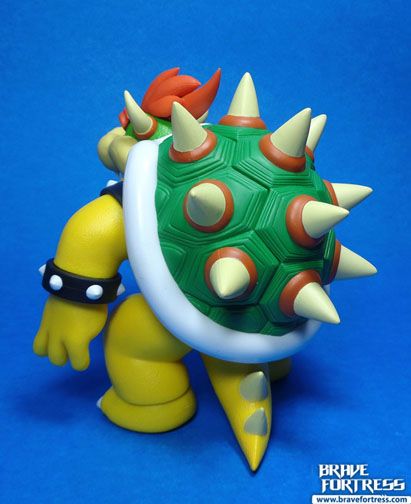 Ahh Bowser, AKA King Koopa. He's been around every Mario Game I believe.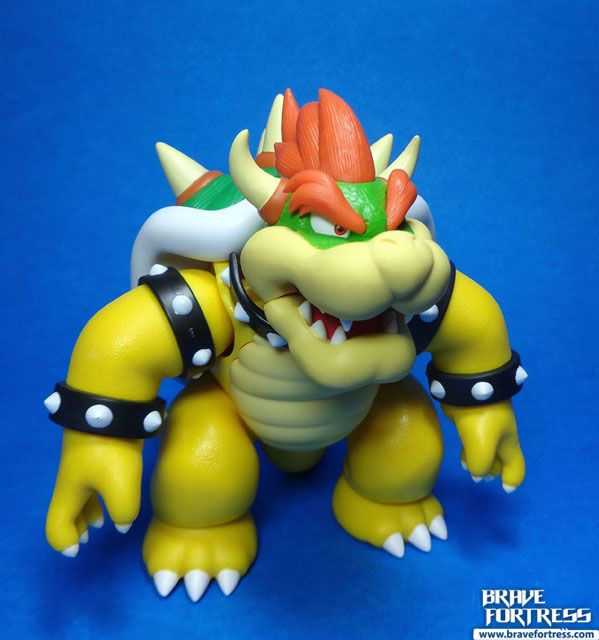 The figure looks good but, sadly, lacks decent articulation. There's roughly only 7 points of articulation (counting the wrist joints).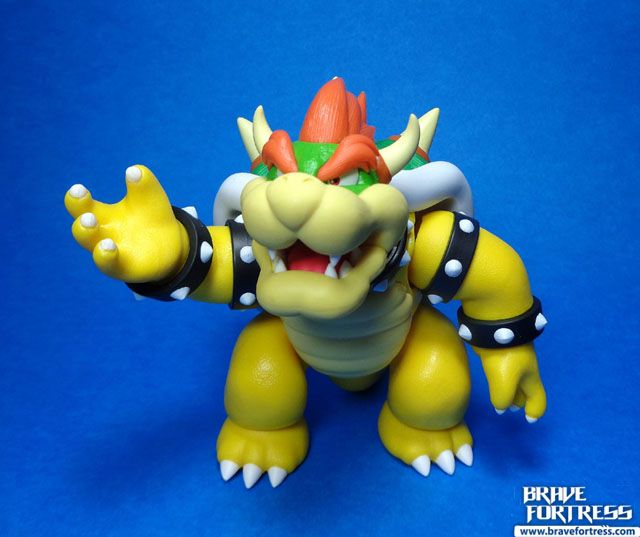 Bowser comes with alternate hands. for him to pose more threateningly.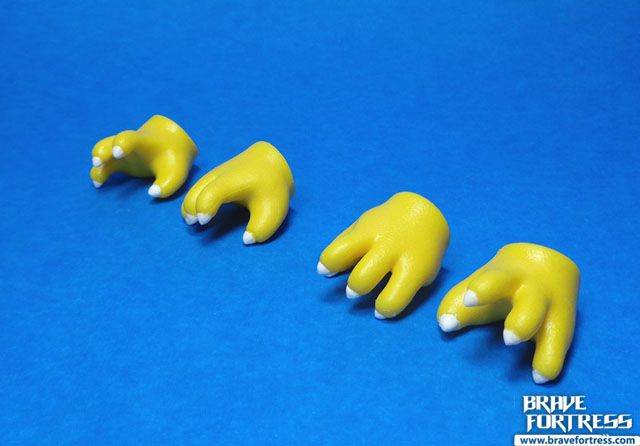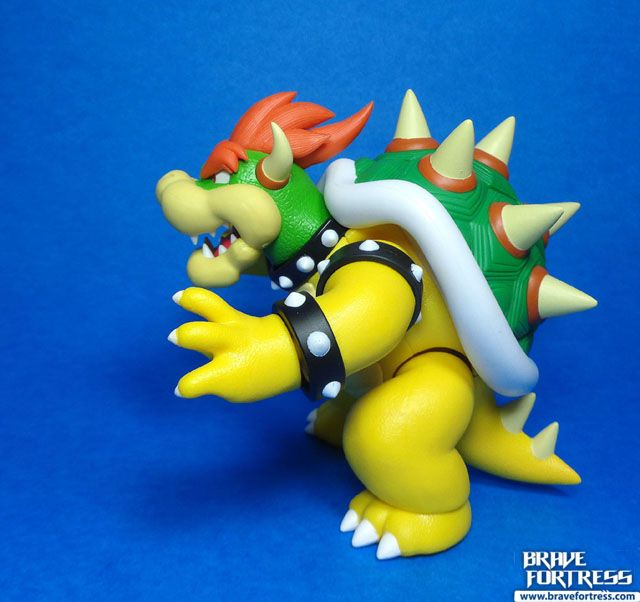 Gonna grab ya, plumber!!!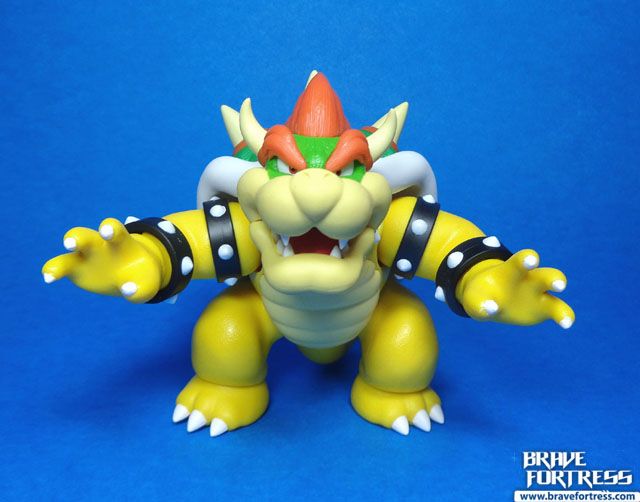 His other accessories include optional jaws, for wider jaws or a fire-breathing one.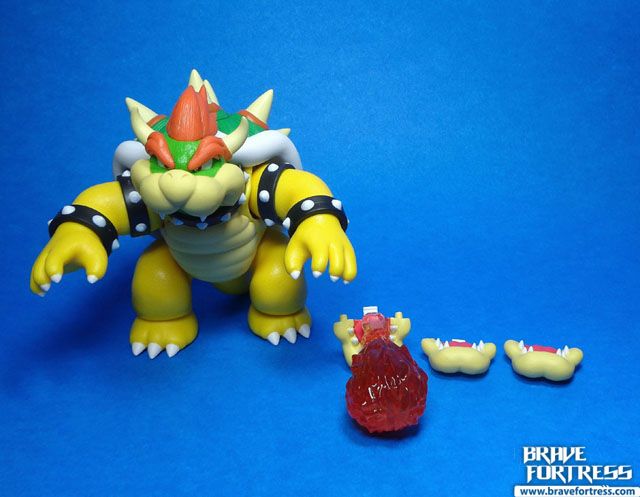 Default jaw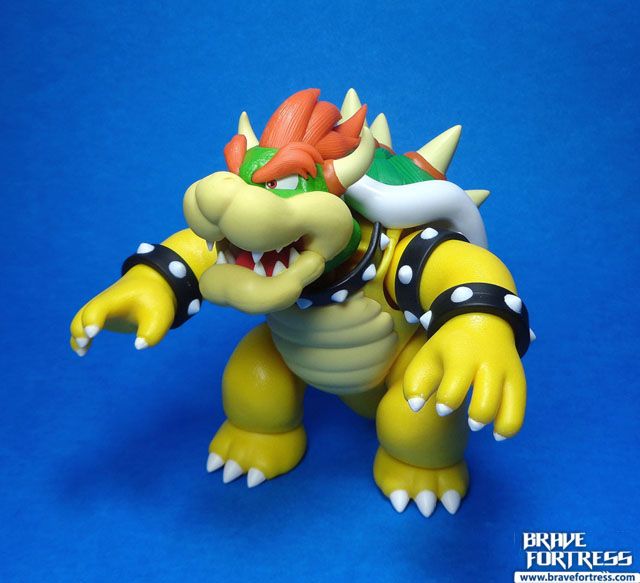 "Wider" jaw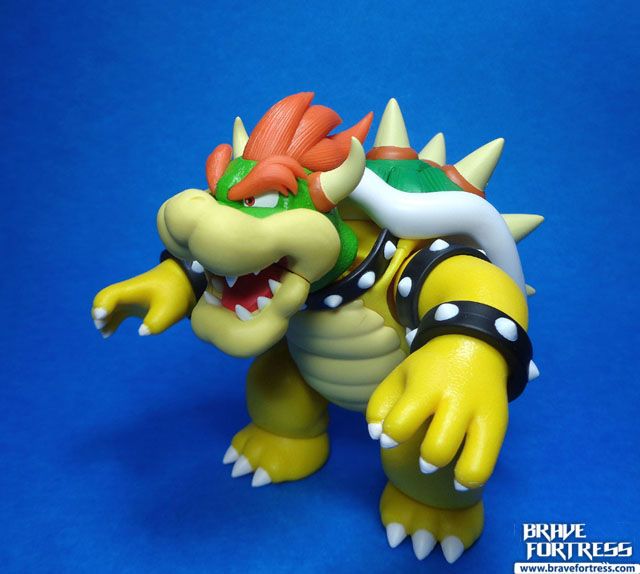 Fire-breathing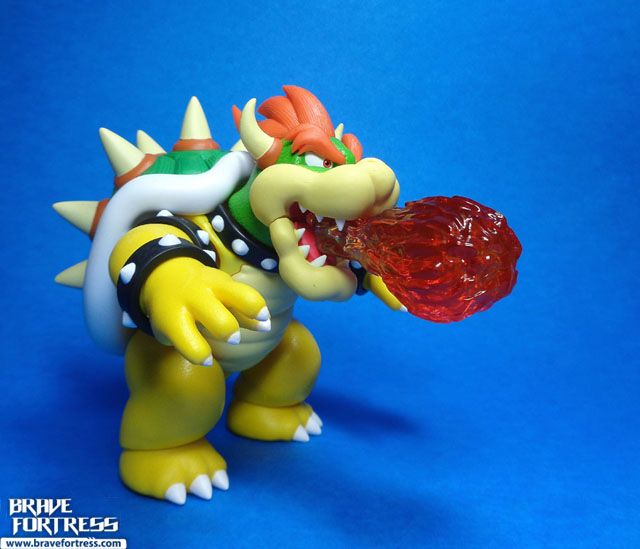 All these guys can't kill a simple plumber on mushrooms eh? lol…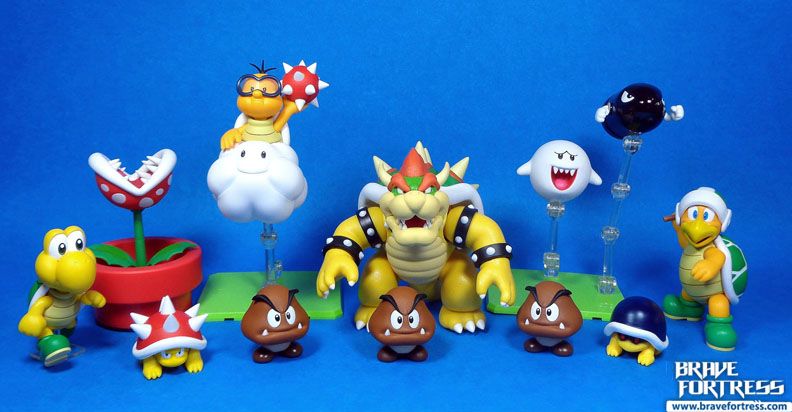 If memory serves, I think this is all of the bad guys we've gotten from Bandai for the SH Figuarts Mario line. Playsets A-E, plus Bowser. Hope I'm not forgetting anyone.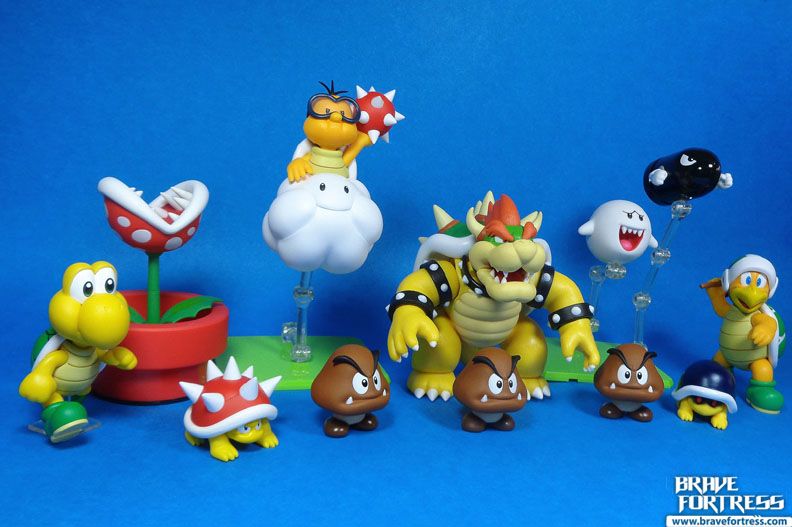 Quick Rundown
Playset A – Goomba
Playset B – Goomba
Playset C – Buzzy Beetle and Piranha Plant
Playset D – Boo, Goomba, Bullet Bill and Koopa Troopa
Playset E – Hammer Bro, Spiny and Lakitu
Run, Mario, Run!!!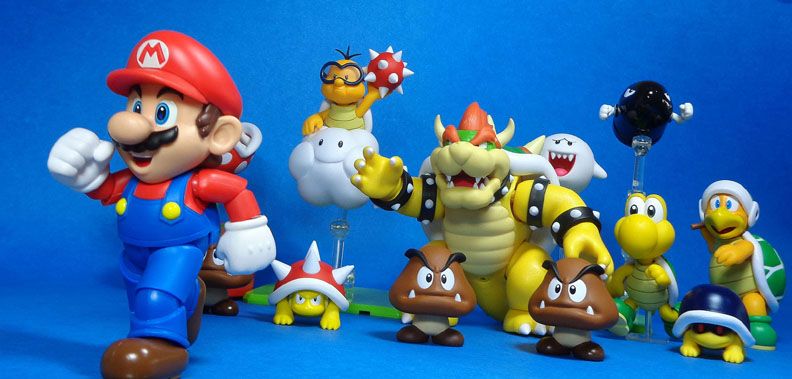 Gold