Soul of Chogokin Gx-105 Mazinger Z Promotional Booklet
A promotional flyer that was being freely given at most stores ( I think?) in Japan a few months back. This was to hype up the Gx-105 Mazinger Z release (as well as the Gx-25R and Gx-26R releases). I had to ask a friend to help me get this one, as it's not being given out in other Asian markets (?).
I am sucker for these kinds of promotional items. Hehe….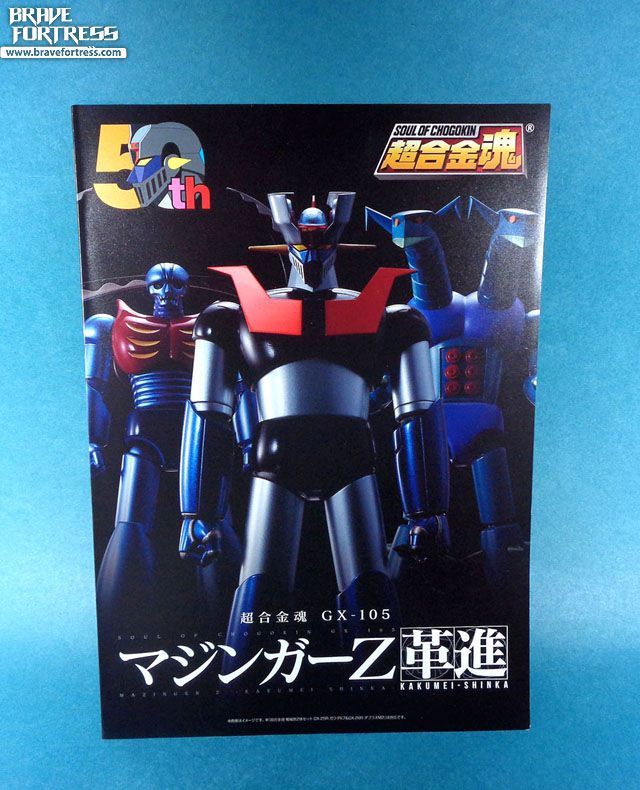 No giant centerfolds this time (unlike the DX-Voltes V and Gx-100 Gaiking promo flyers), but we do get a nice splash page layout.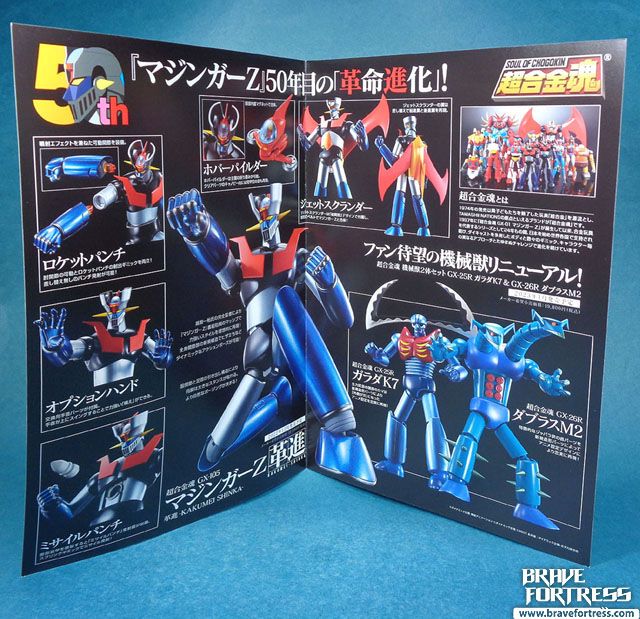 Gotta catch 'em all!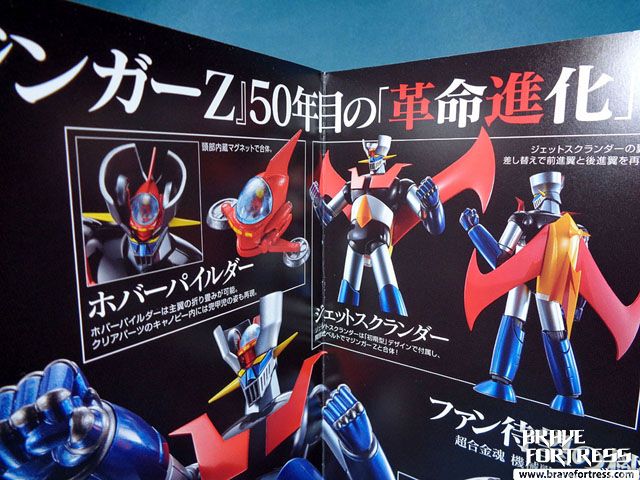 Gold