Transformers Disney Label presents Mickey Mouse.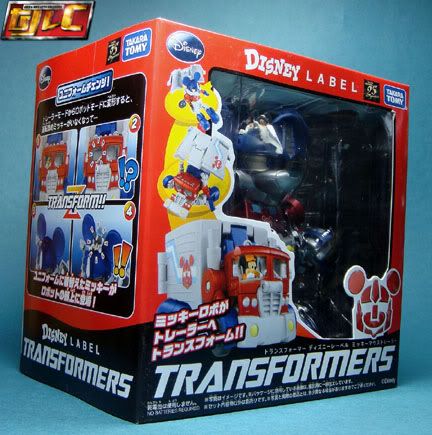 Autobot Mickey logo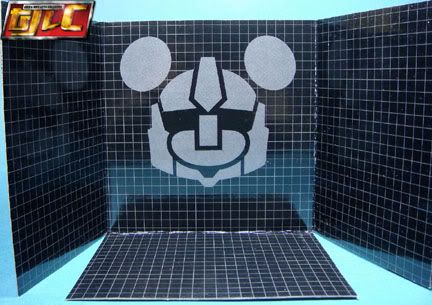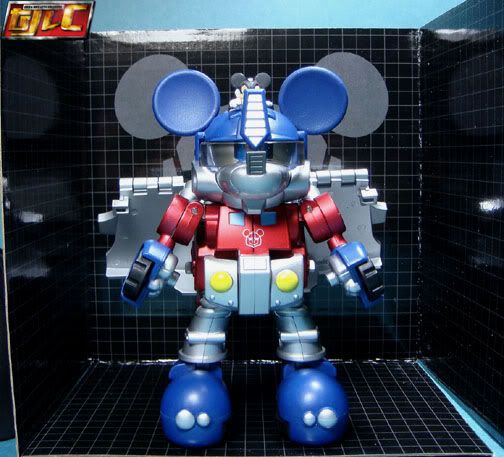 No real poseability outside of moving arms, legs, opening and closing visor.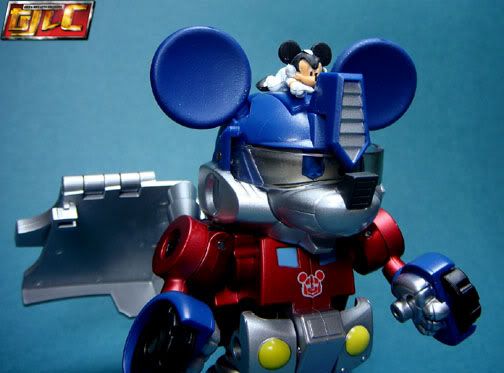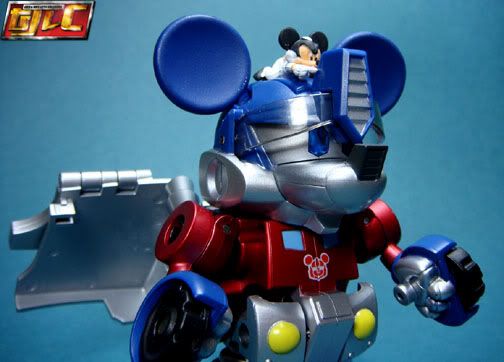 Mickey flips up.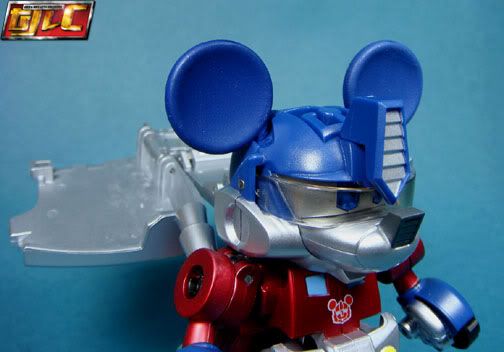 Mickey here stands at 4.5″ tall.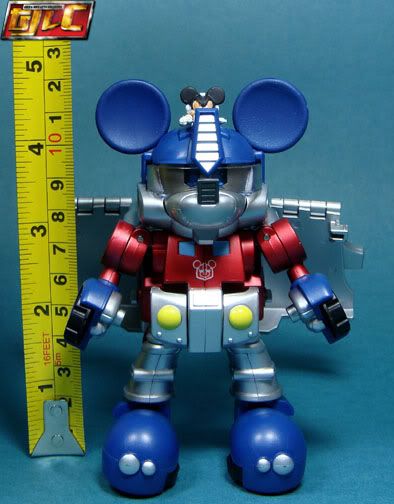 Transform!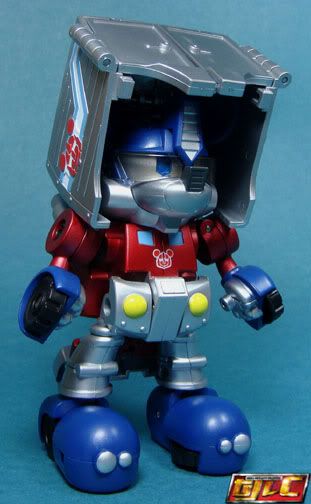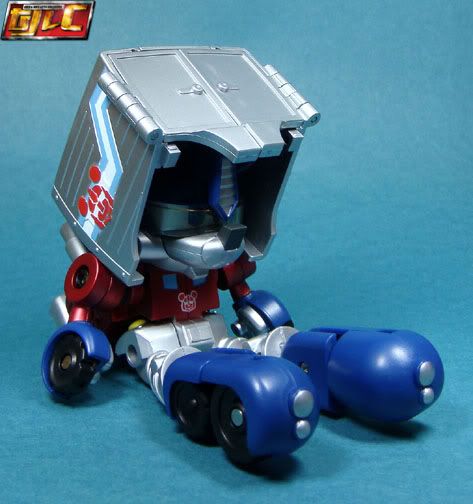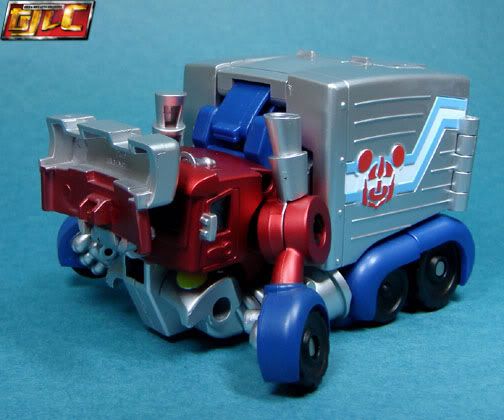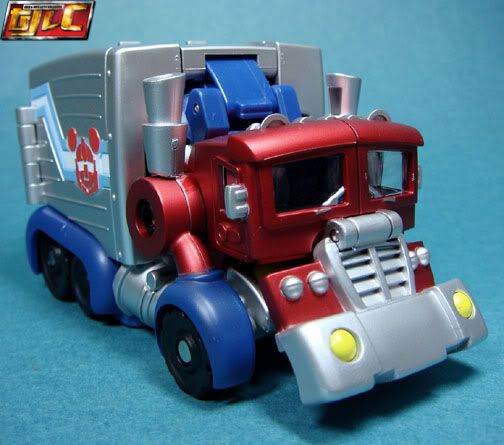 Snapping the front in place will make Mickey pop up behind the windshield (note that this isn't the same Mickey figure that's on the helmet)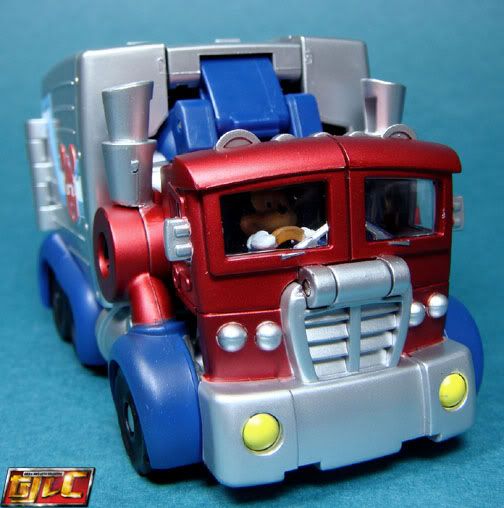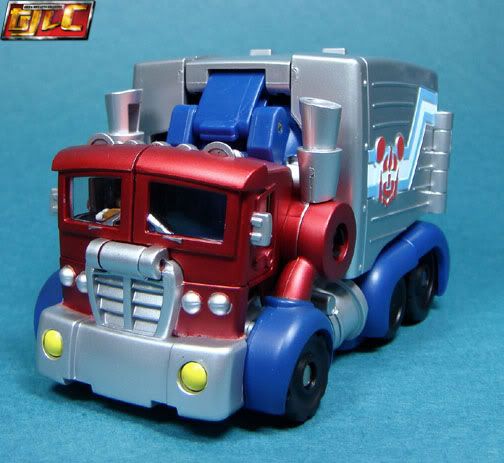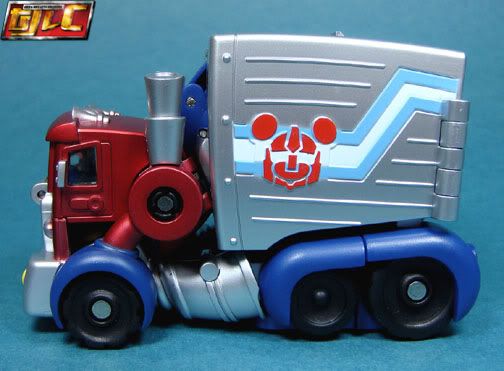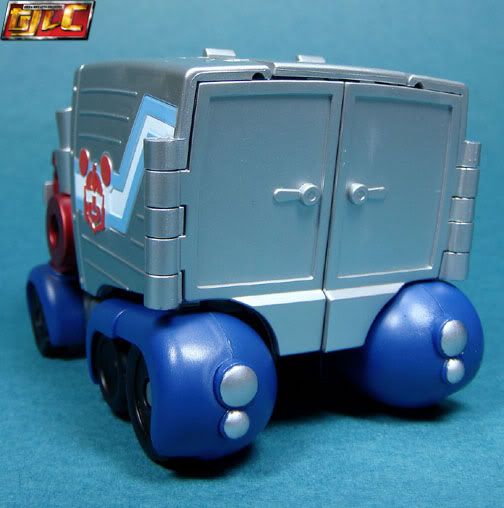 A STRONG WORD OF CAUTION: Do not insert the wrists pegs too deeply into this hole when transforming. They are a huge pain to pull out if you do.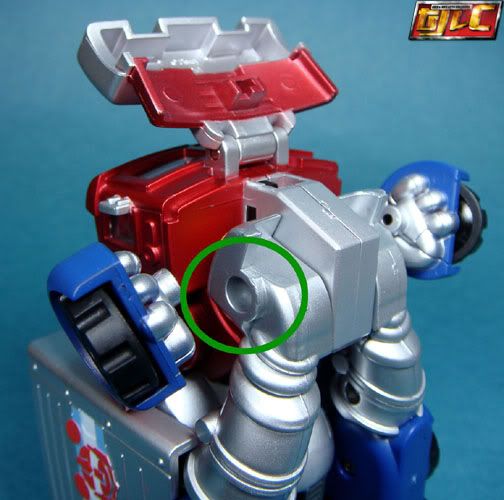 This figure is cute, but kinda expensive given that it doesn't really do anything and has no diecast parts.
Gold