Transformers Generations Selects Artfire & Nightstick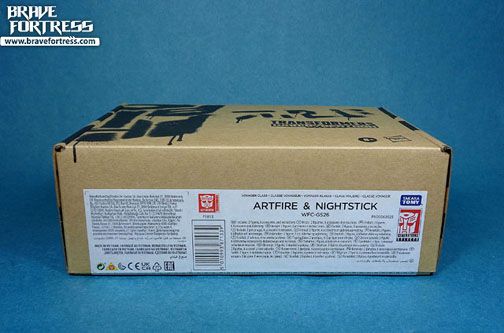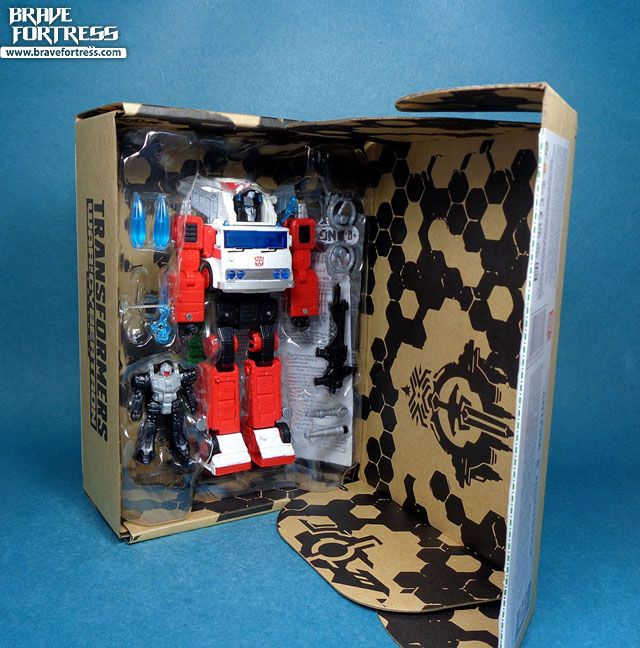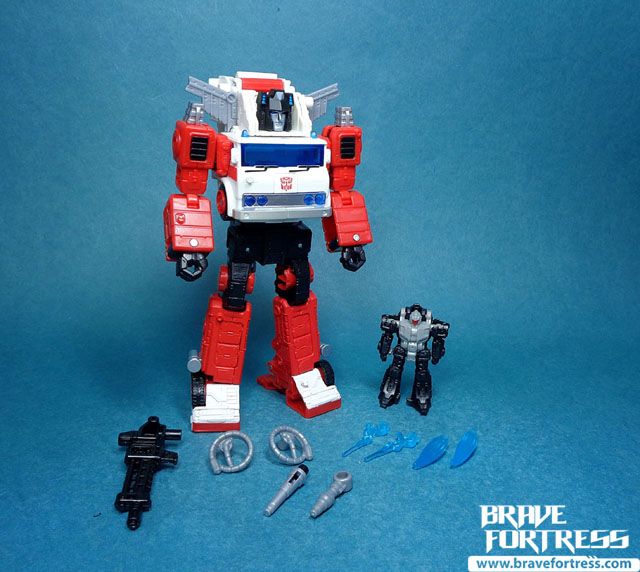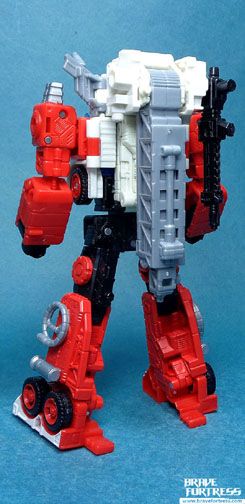 Artfire is a Sniper for the Autobots. Though he does follow mission orders, he will drop them in an instant in favor of saving friends and allies in the battlefield. Originally released very, very late into the original G1 toyline, not much was revealed about this character as he only appeared in a few panels in the Japanese Manga during the twilight years of the Transformers toyline.

The figure is a redeco of Kingdom Voyager Class Inferno.

While he does come with the same missile arm as Inferno and Grapple, he is never actually shown using it, unlike his moldmates, he keeps both of his fists on.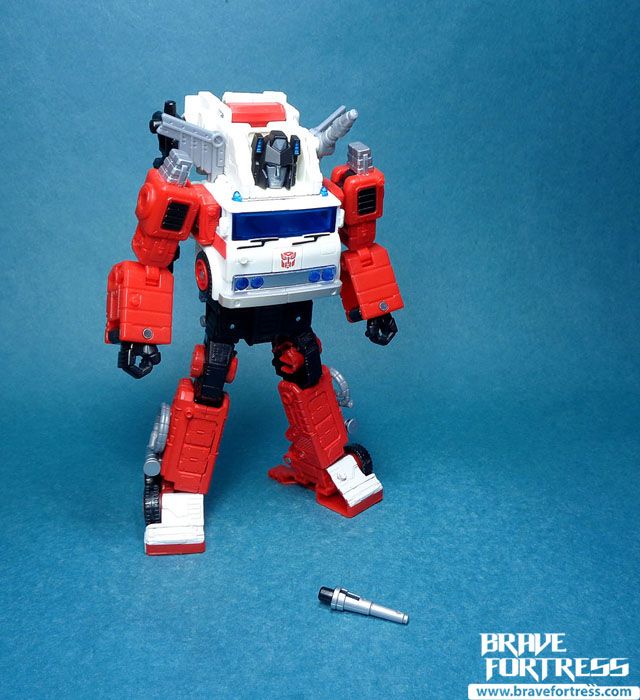 You can still opt to plug it in though, if you wish.

Similar with Kingdom Voyager Class Inferno, hose attachments for his legs are included.

Artfire also comes with Inferno's "Extinguisher Rifle". In the original G1 toyline, he only came with Targetmaster Nightstick for a weapon.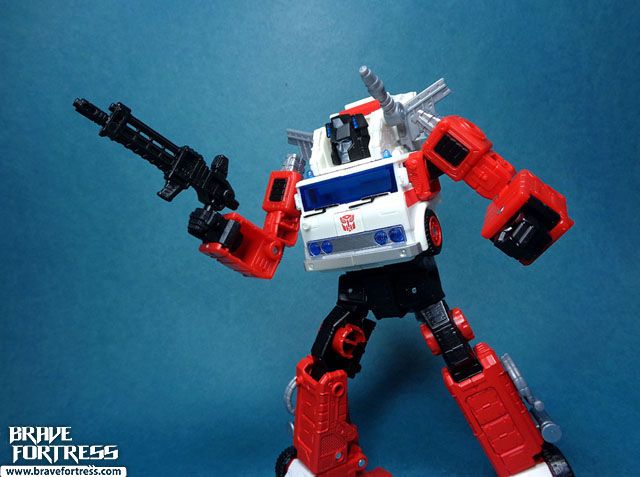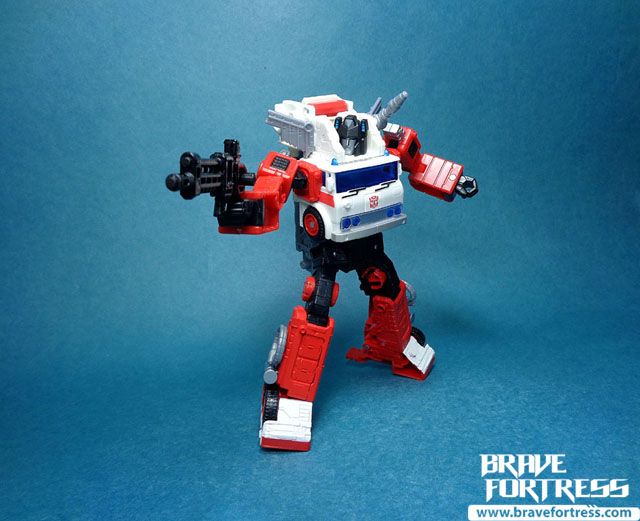 Artfire can also use the nozzle on his shoulder pack to shoot extinguishing foam on fires.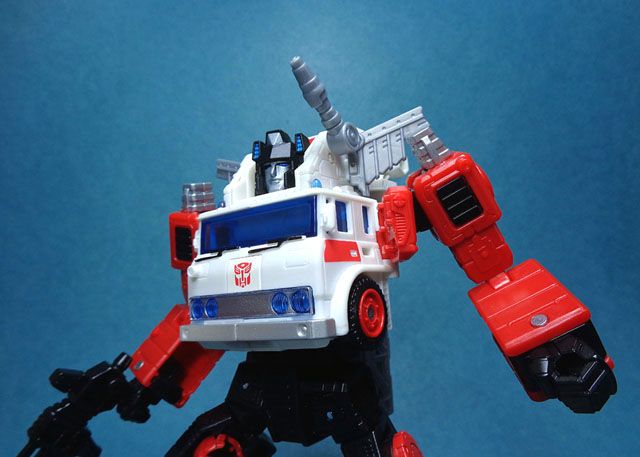 Extinguisher Rifle can be mounted on his back.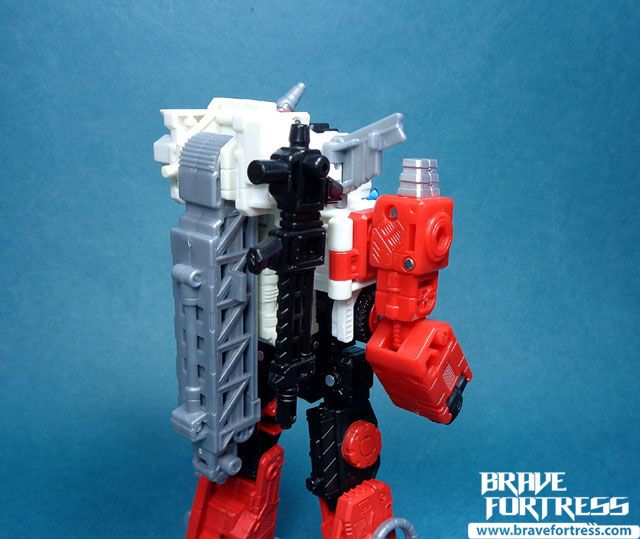 Targetmaster Nightstick

As a partner for Artfire, Nightstick seems to work really well with the Autobot, particularly when it comes to fire and rescue missions.

Nightstick is a redeco of Siege Targetmaster Firedrive. An odd choice, given that he's usually a single-barreled Targetmaster in previous releases and never a twin-barreled one like Firedrive.
Just like the other War for Cybertron Targetmasters, his "backpack" can be removed and attached to his arm as a weapon for him to use.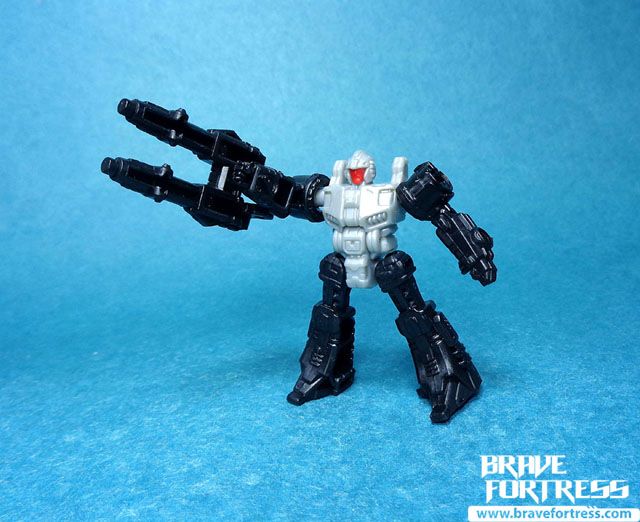 Target On!

"Space Beam Gun" Mode.

The set interestingly comes with alternate weapons effects parts.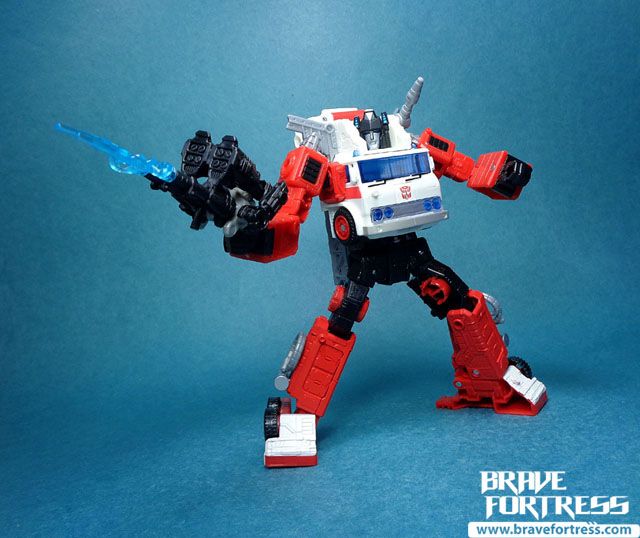 Thanks to having the "Extinguisher Rifle" included in the pack, Artfire can dual wield!

The effects parts can also be plugged into the rifle as well.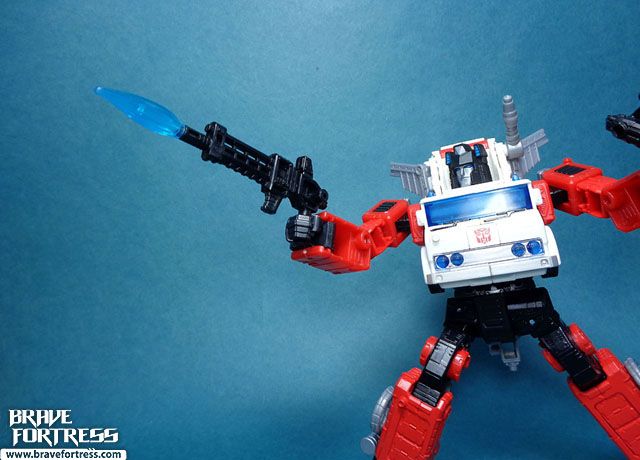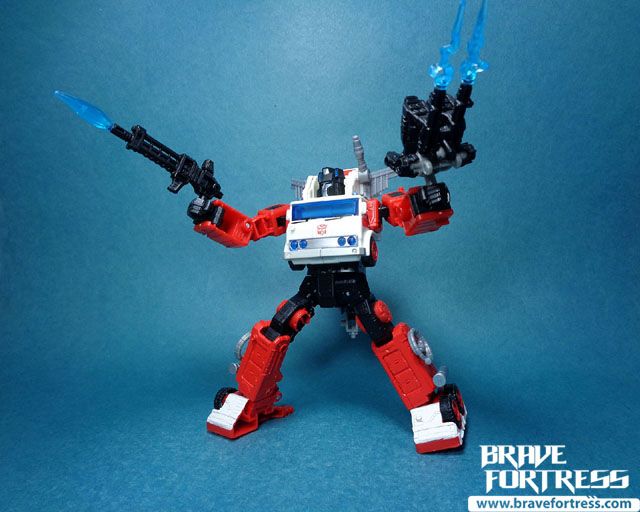 Nightstick can also be plugged onto Artfire in vehicle mode.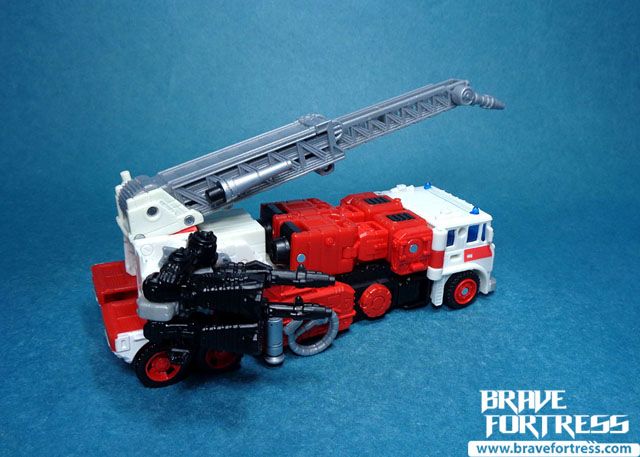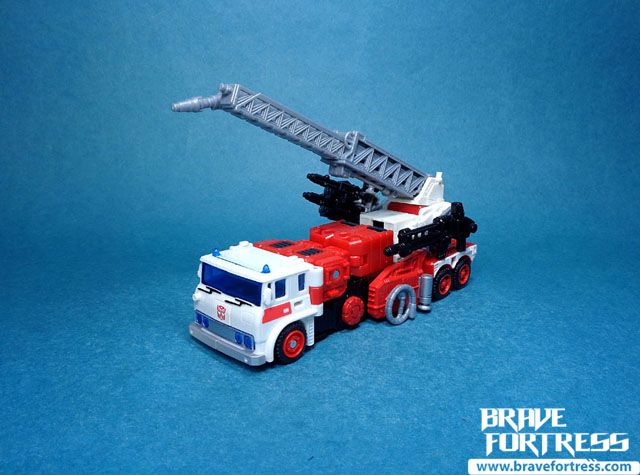 Overall, a nice addition to the "modern era" G1 Transformers. At least this time Artfire is more accurate to his G1 designs compared to the previous pricey Generations Takara Exclusive release. Now if only they would release his fellow Targetmaster buddy Stepper/ Ricochet using the Studio Series Jazz mold to go with this guy, then everything would be perfect.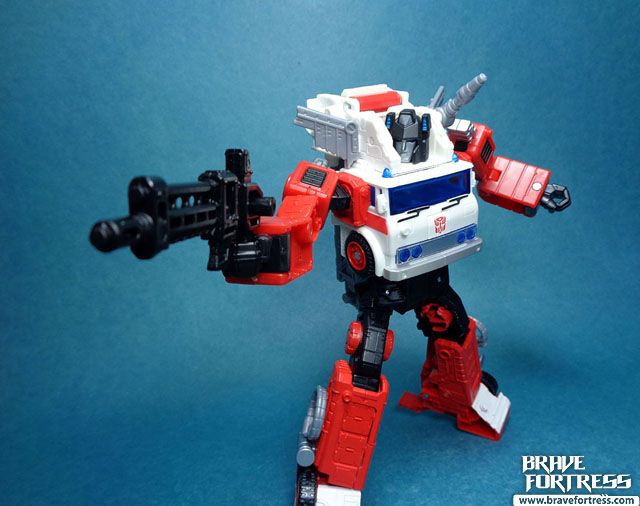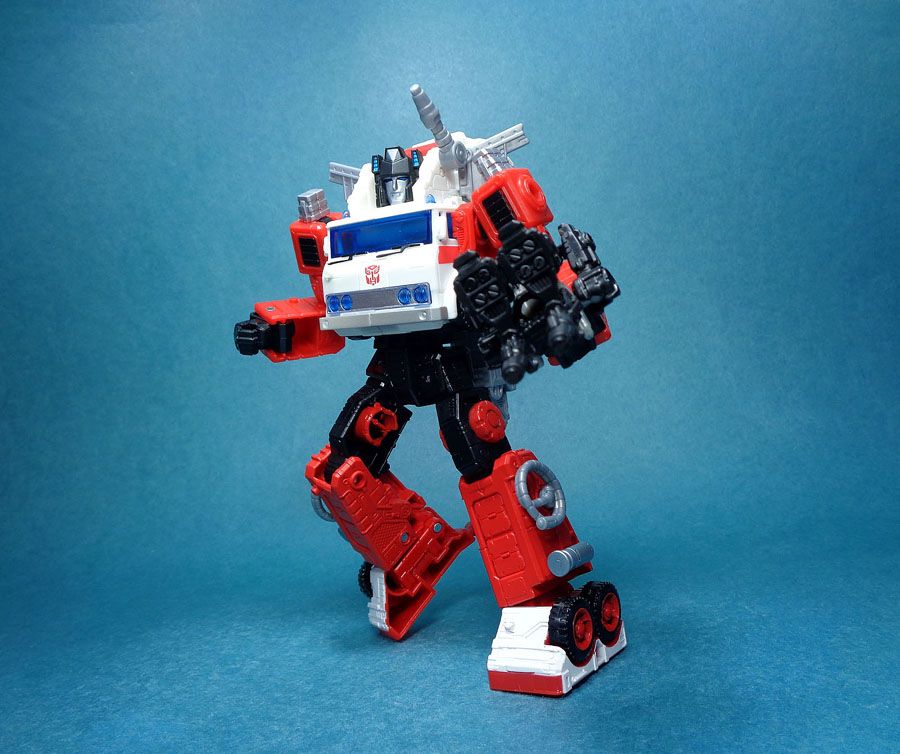 Gold