Transformers Kingdom Core Class Optimus Prime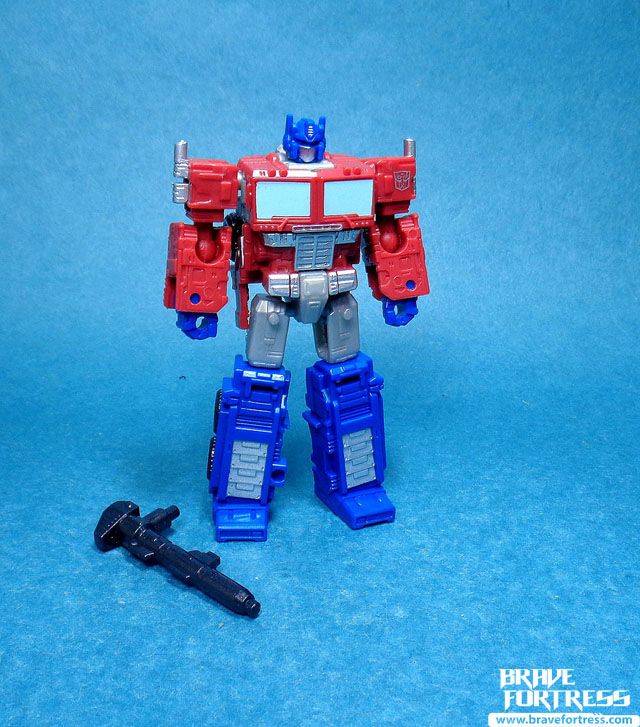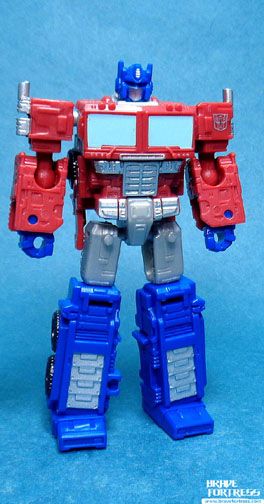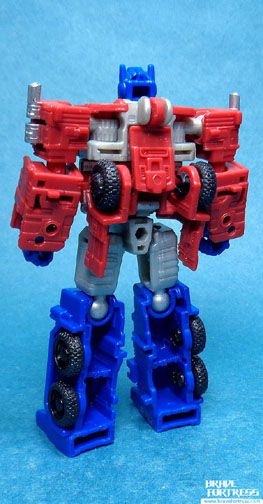 Leader of the heroic Autobots, Optimus Prime will do whatever it takes to stop Megatron's tyranny.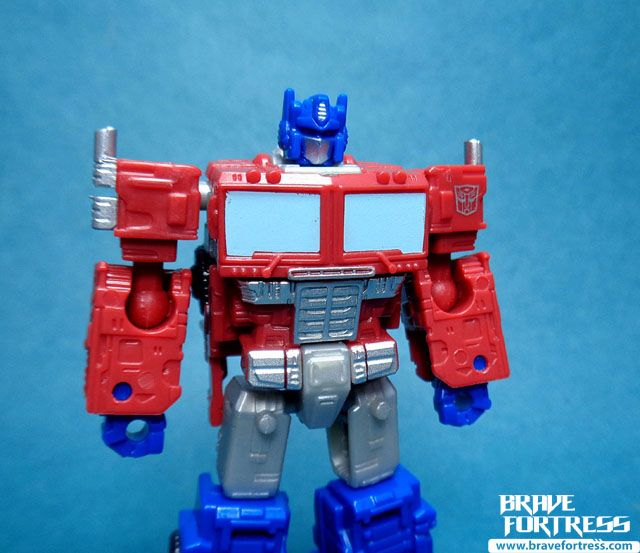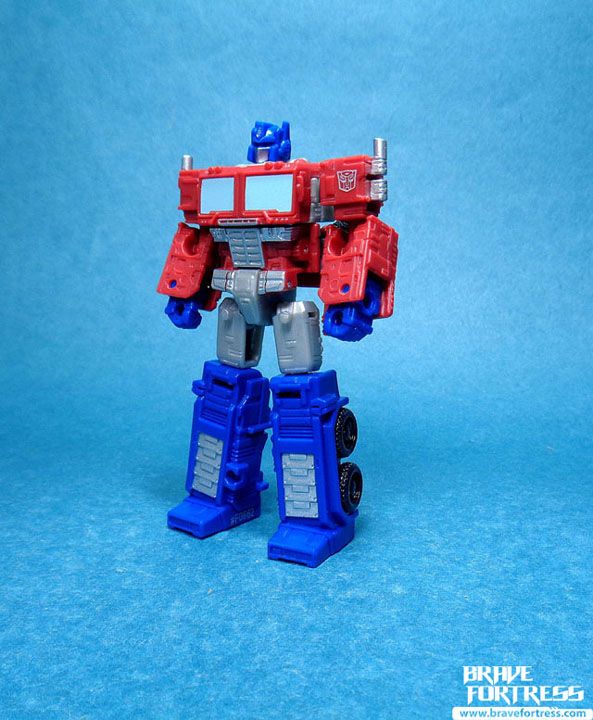 The Core Class figures stand roughly 3.8 inches tall.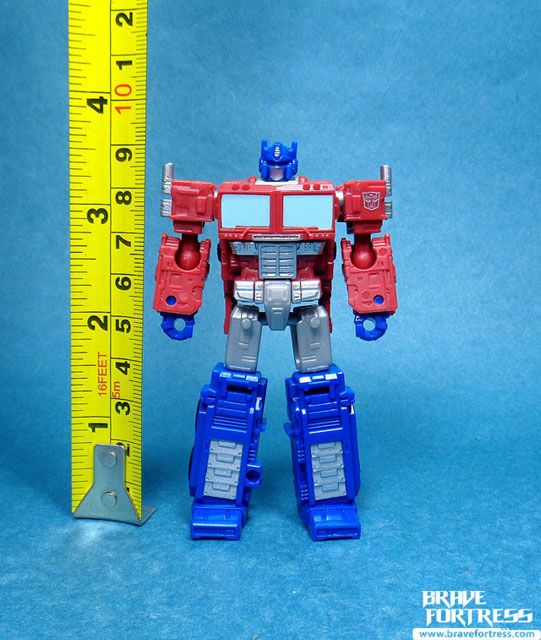 With Leader Class Earthrise Optimus Prime

He comes with his iconic Ion blaster.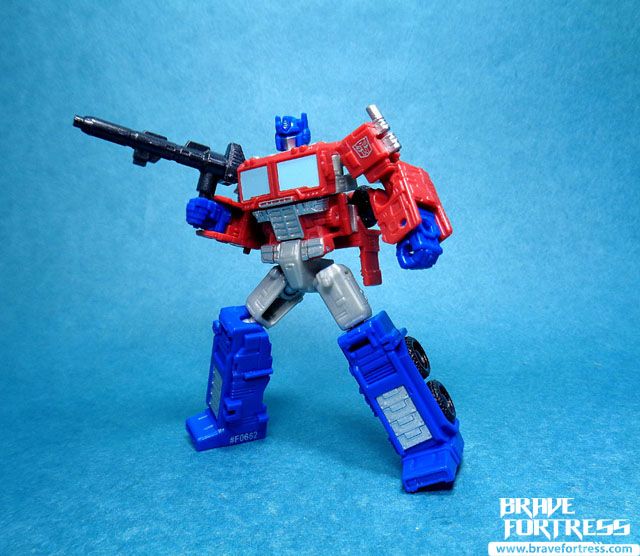 Impressively, the small figure has a hidden ab crunch joint.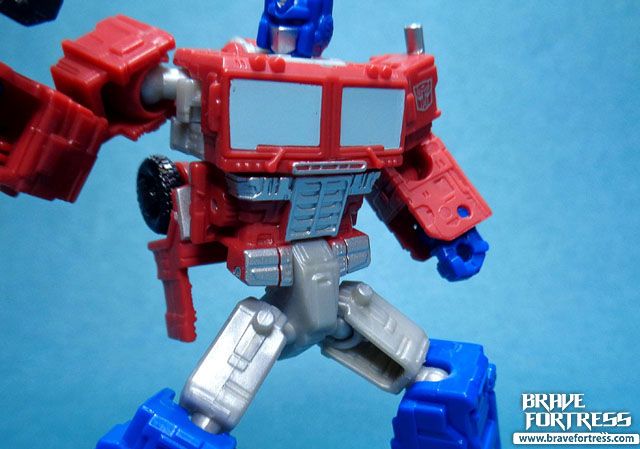 It sure makes for dynamic poses.

His Ion Blaster can be mounted on the side of his vehicle mode….

… or on the back of the vehicle mode.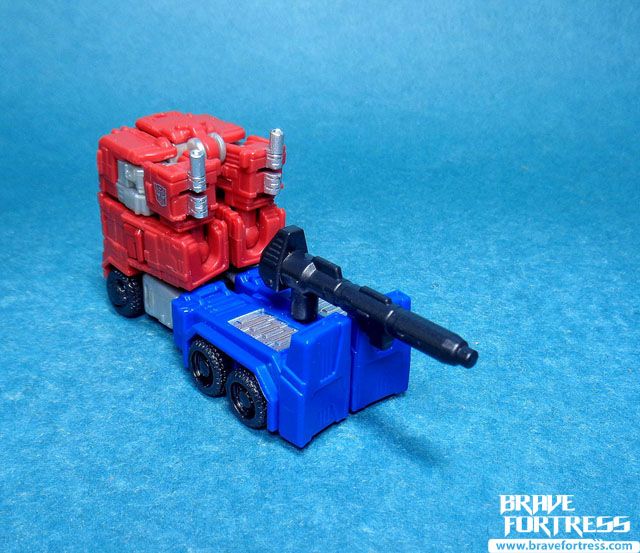 Overall, not bad, but for something a little bigger than Legends Class, it costs a bit more than I would've liked. It does scale well with Scorponok though, going by the WFC: Earthrise cartoon scale, that was my primary reason for picking this guy up.

Gold