Transformers Kingdom Deluxe Class Huffer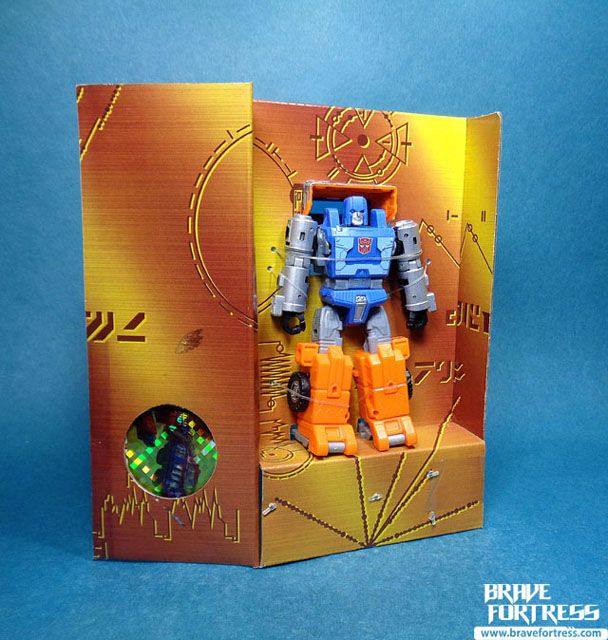 His collectible card features Optimus Prime.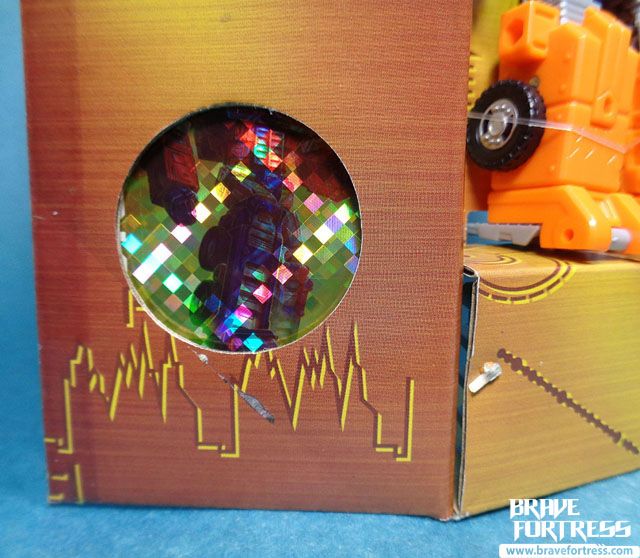 As usual for the Kingdom series figures, check the back of the tray for the accessories.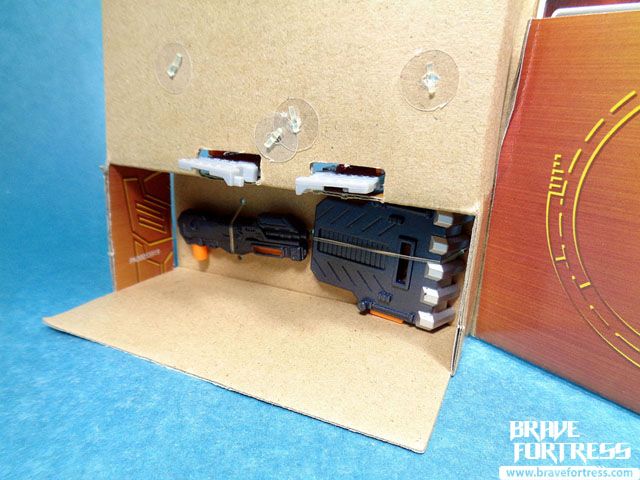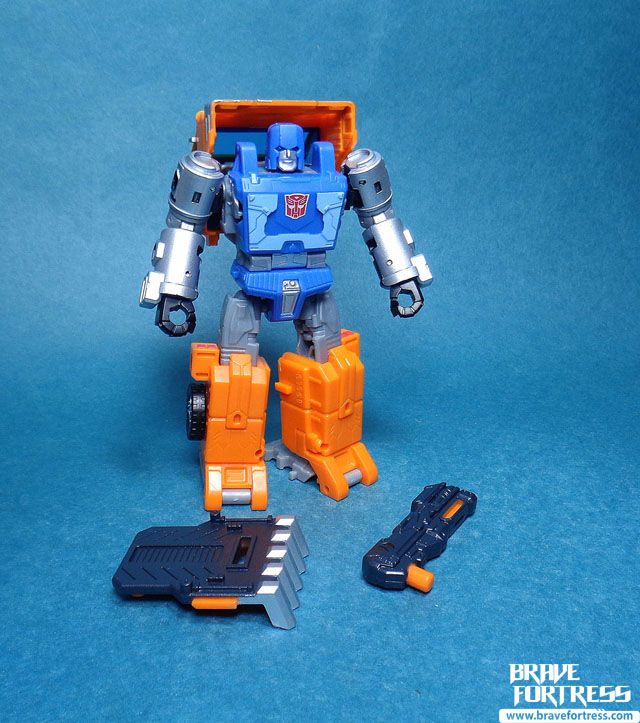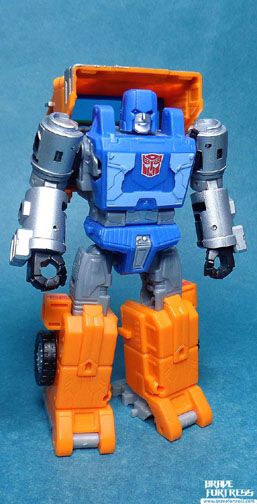 Probably the most pessimistic of the Autobots, Huffer whines and complains about everything. As a construction engineer, he gets the job done more often than not, but usually gripes about everything the whole time.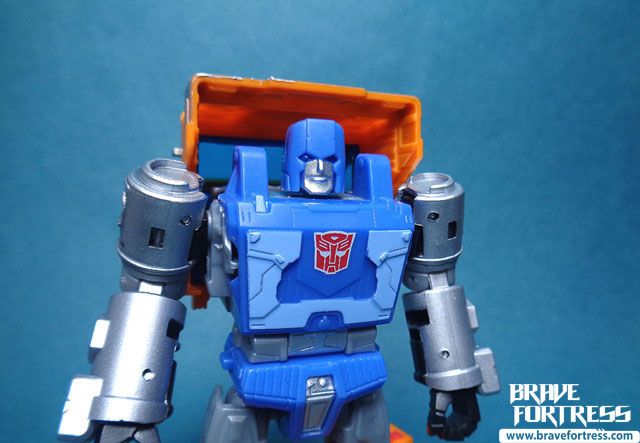 Surprisingly, the gave Huffer a weapon. Though we've never seen him use such a blaster in the old G1 cartoons.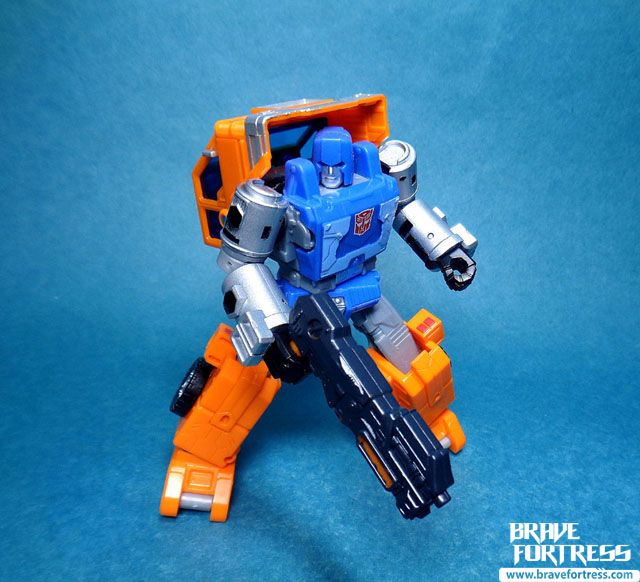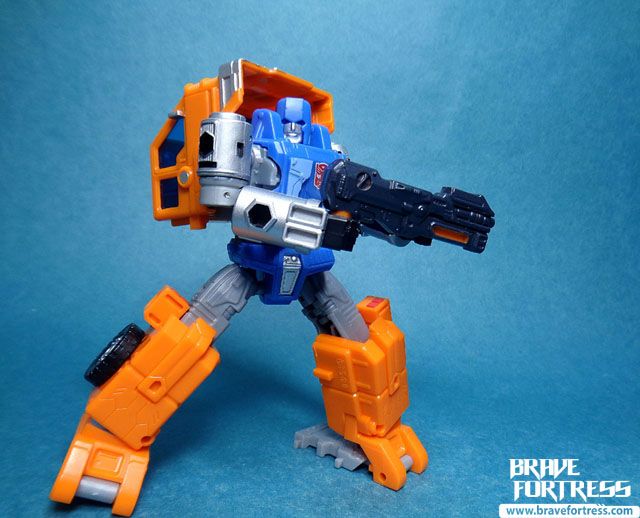 Hasbro also added a shield for this guy (to make up for the Deluxe Class price point I guess?)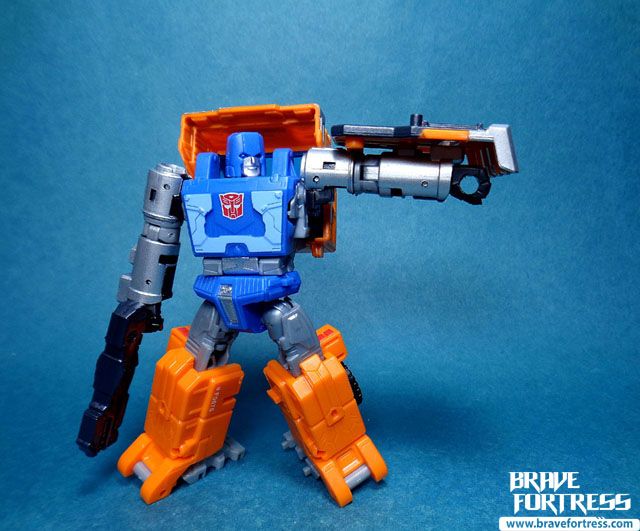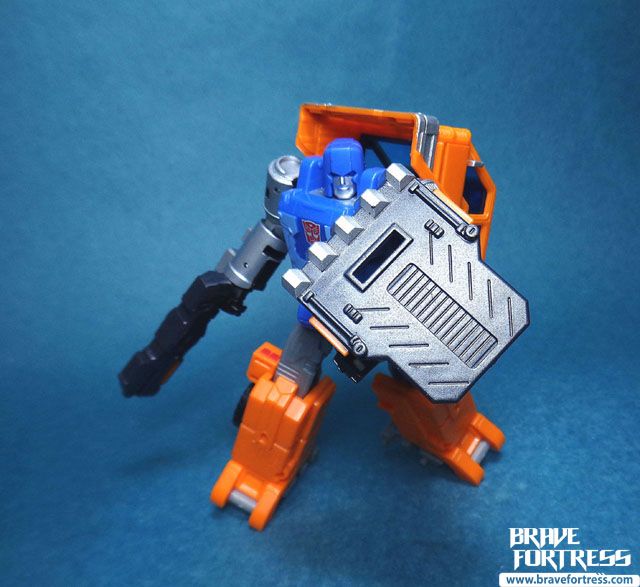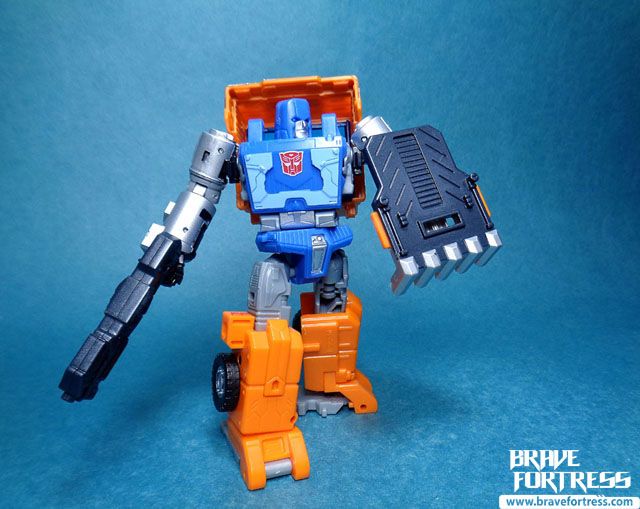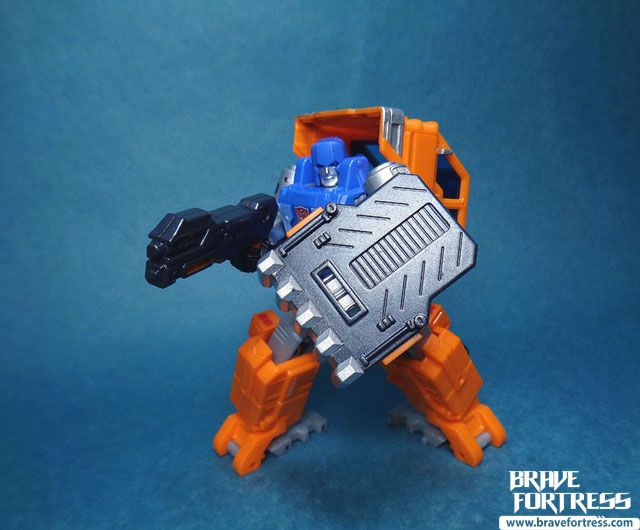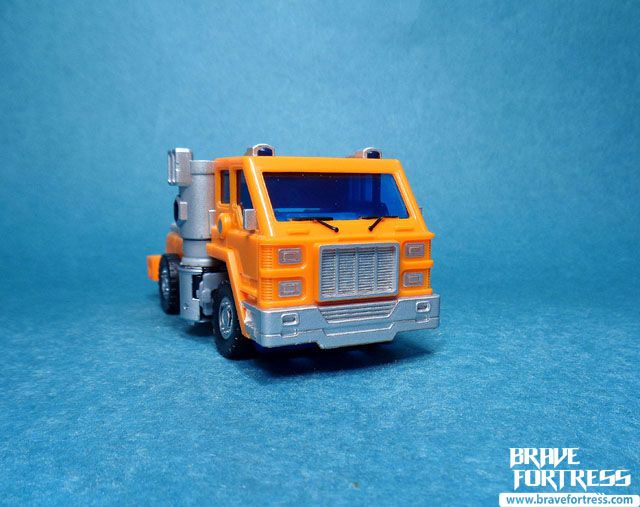 He has ports that allow him to connect to Earthrise Optimus Prime's trailer.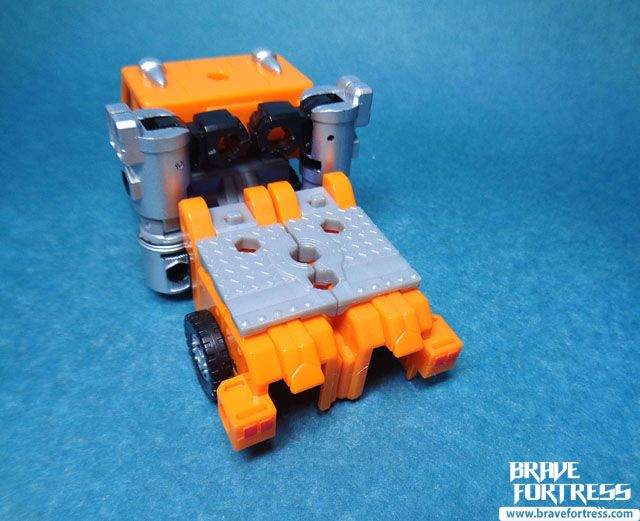 You can recreate his "look" from the episode "Heavy Metal War", where Huffer towed Prime's trailer for him.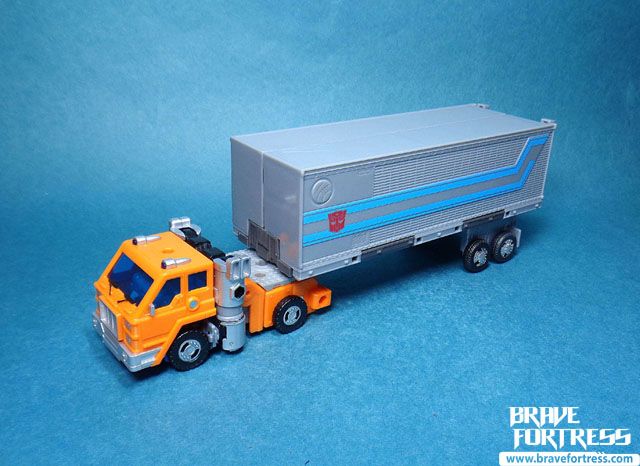 Huffer's actually almost as big as Prime in vehicle mode.

The shield functions as a flatbed for the truck mode and the blaster splits apart to form the sides of the flatbed.

Overall, the best mass retail G1-styled Huffer out there. None of the previous releases (few and far in between) ever really gave this character his proper look from the cartoons. I'm glad Hasbro finally got around to releasing this guy in proper form.

Gold