Transformers Netflix Deluxe Class Cheetor
Take note, the accessories are located behind the tray.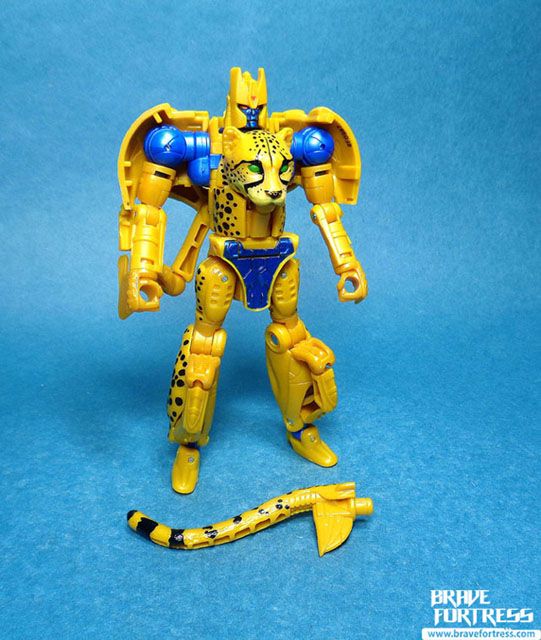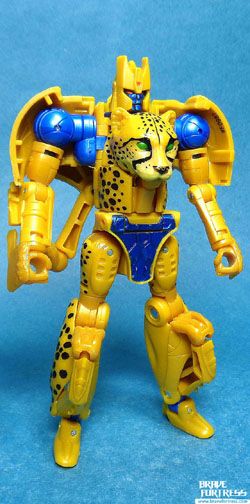 The youngest member of the Maximal team, Cheetor is brave and loyal to the Maximal cause. Always hoping to impress Optimus Primal, he usually tends to bite off more than he can chew.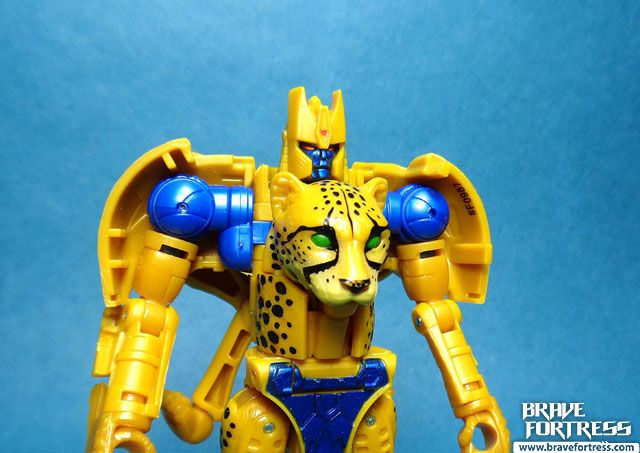 The figure is a redeco of the mass retail War for Cybertron: Kingdom series Cheetor (this redeco is exclusive to Walmart).

While this figure has a more show-accurate shade of blue, he is missing blue paint aps for his legs. Sigh… classic Hasbro, always keep them coming back for "better" versions and repaints down the road.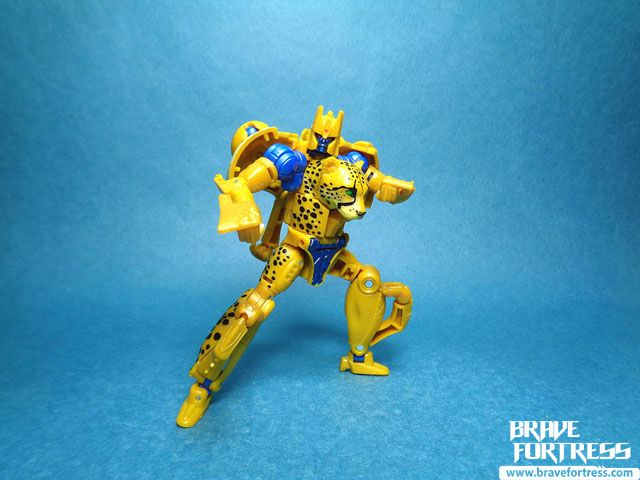 Unlike previous versions, Cheetor only comes with a melee weapon instead of a blaster.

Like the other Netflix Transformers, his inner tray can serve as a cool backdrop for the figure to be displayed with.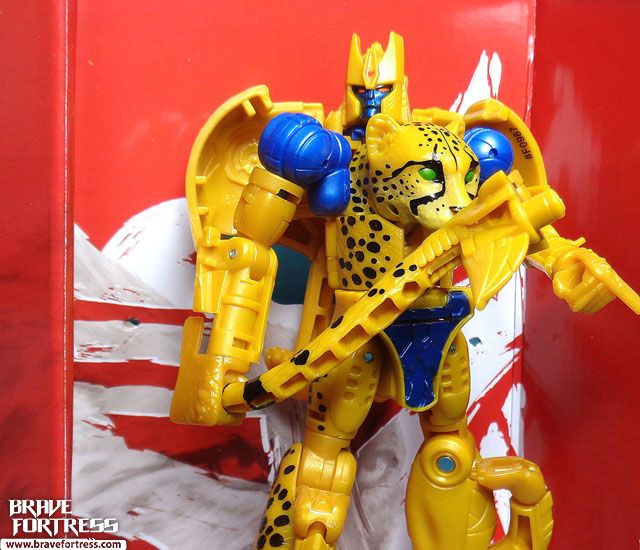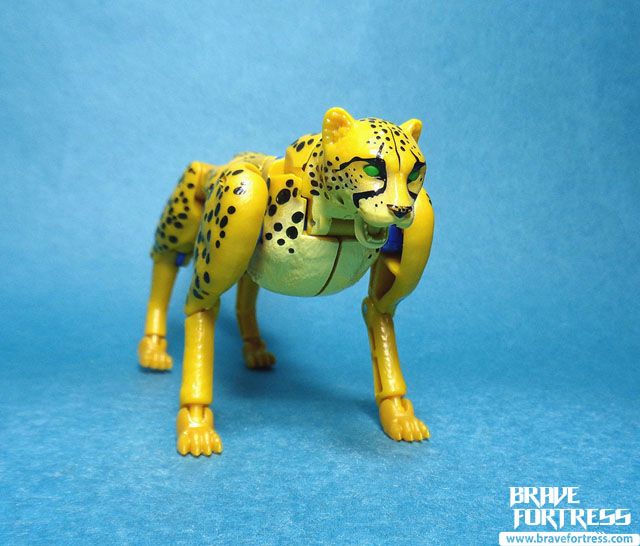 Overall, I think this is a better version of Cheetor compared to the one in the Kingdom main line, despite the lack of blue paint on his legs, I prefer the darker shade of blue on this figure compared to the pale blue colors of the Kingdom version.

Gold