Wall-E figures from Thinkway Toys
Please click to view larger images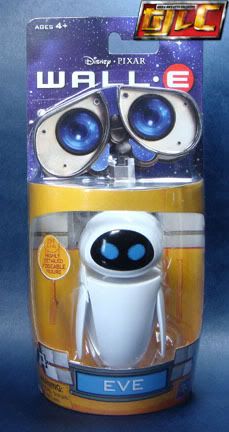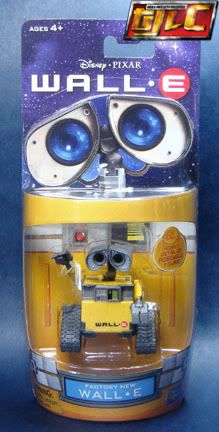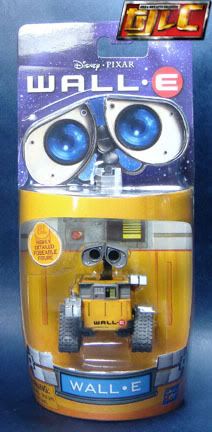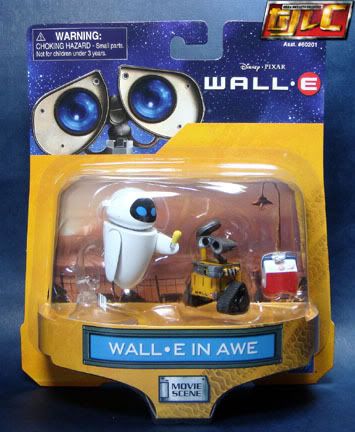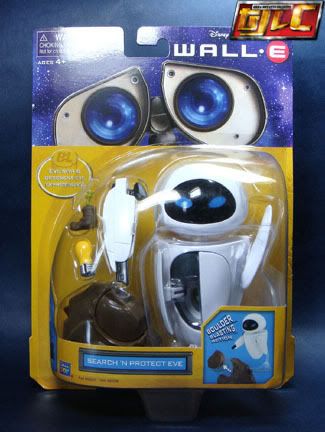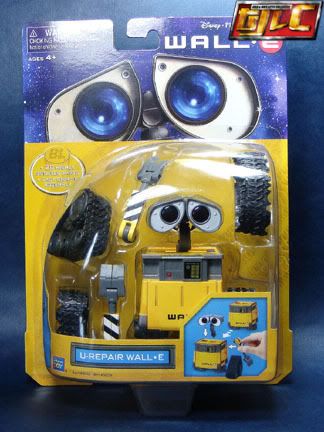 Newcomer Thinkway Toys gave us a lot of different scaled WALL-E toys, each of which is really very nice (way better than how Mattel handled the Ratatouille license!).
Two inch 2pack WALL-E and EVE. Non-poseable.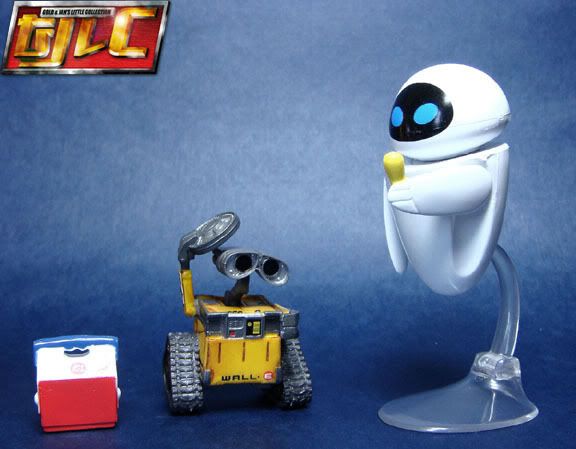 Three incher Factory New (mass produced) WALL-E and the real WALL-E.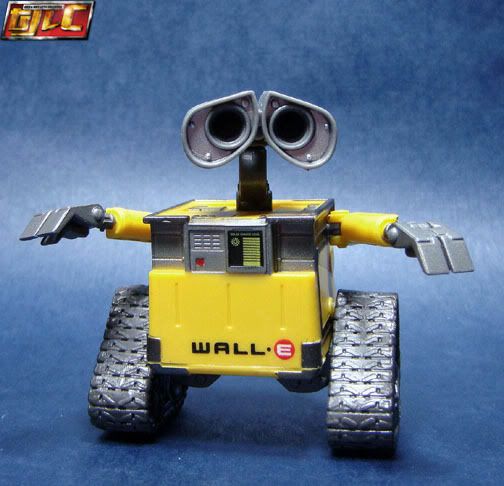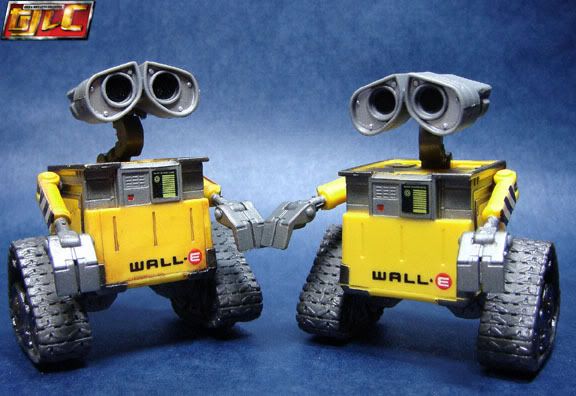 Three inch EVE

EVE and WALL-E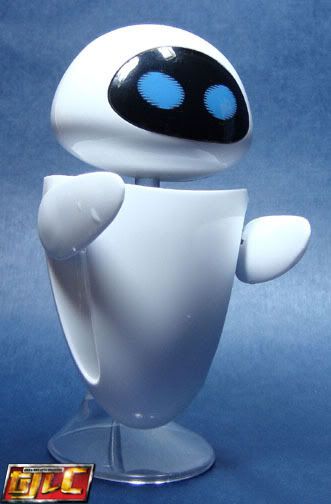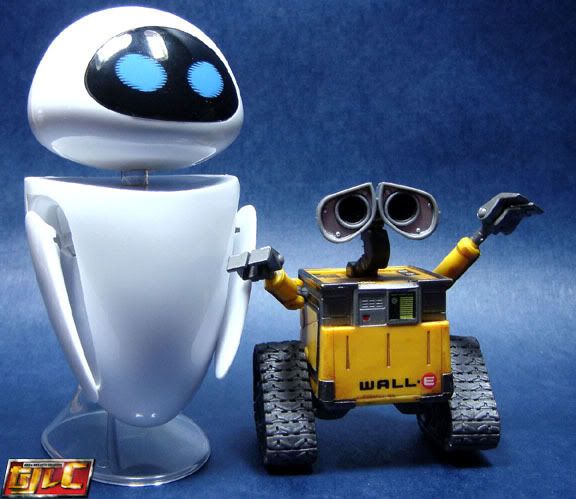 Deluxe U-Repair WALL-E
Personally this is the best WALL-E figure among the Deluxe ones. Lots of moving parts
WALL-E can be disassembled into 20 parts or so.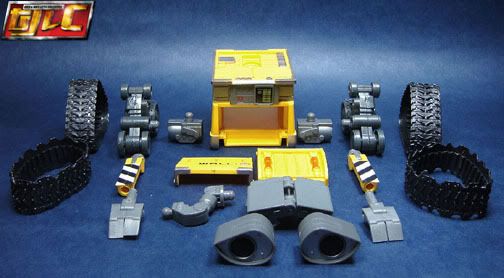 WALL-E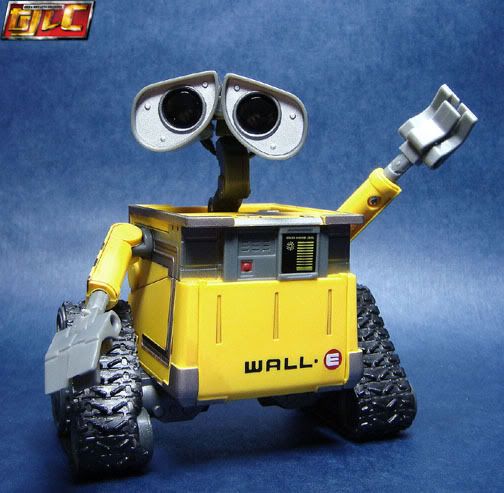 Opening front and rear "trash compactor" compartements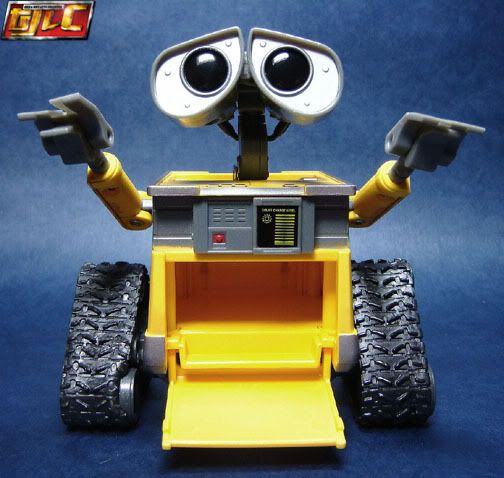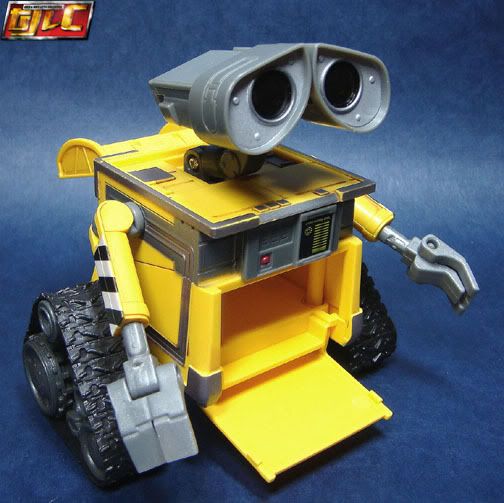 Deluxe EVE
Comes with "blast away" rock, plant and extra "blaster arm" and light bulb.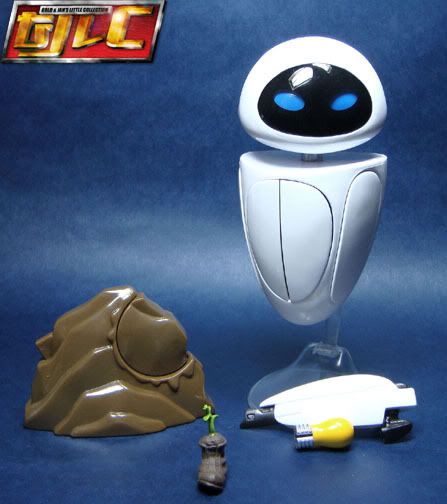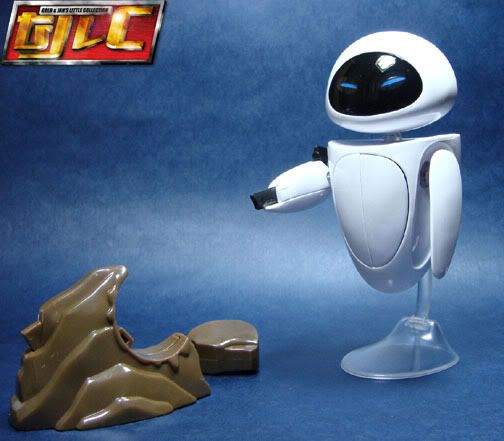 Light bulb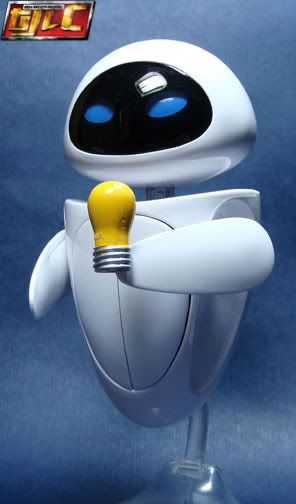 "Directive"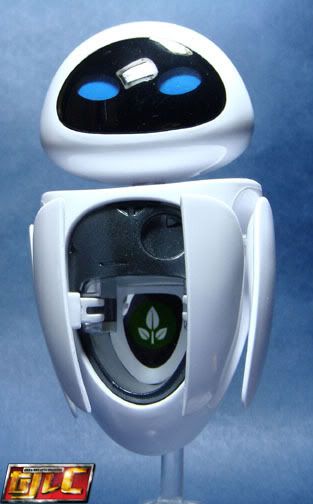 One of the coolest features on the Deluxe EVE is that it's eyes change shape, simply press down on the head and the eyes change.
Normal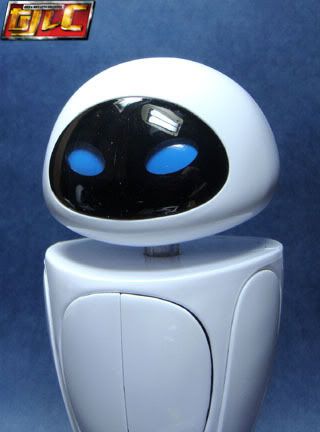 Curious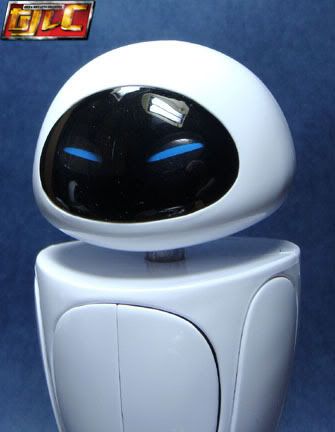 Annoyed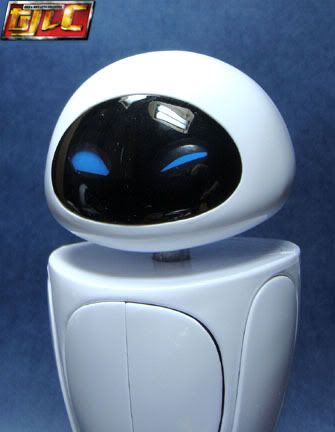 Angry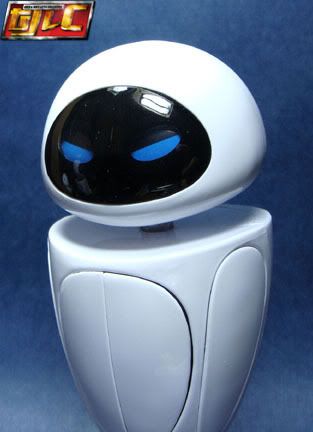 Sad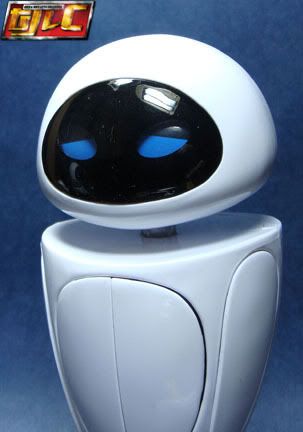 Happy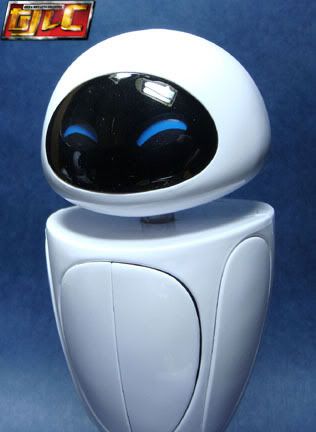 Various WALL-E and EVE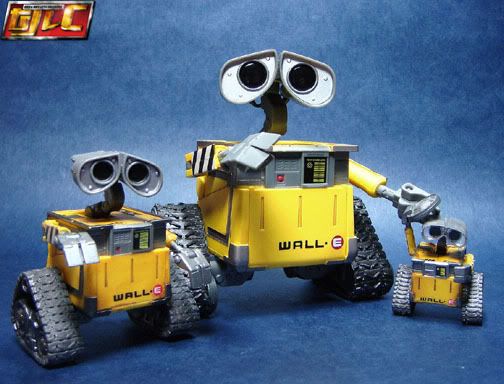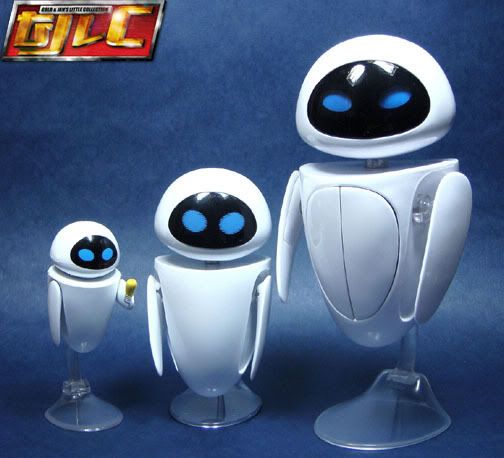 WALL-E stands for
-Waste
-Allocation
-Load
-Lifter
-Earth-Class
EVE stands for
-Extraterrestrial
-Vegetation
-Evaluator
WALL-E and EVE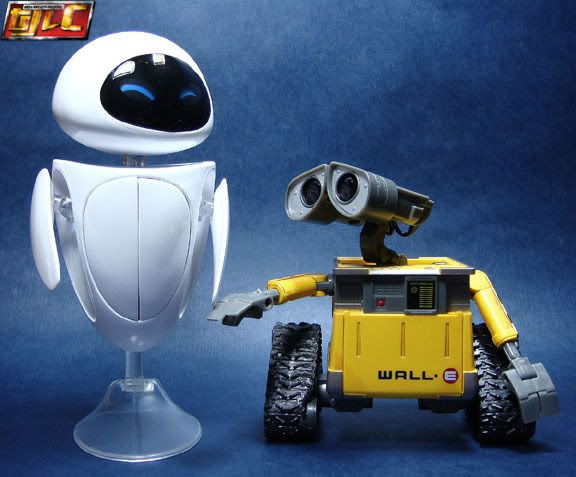 Here's to a one of my favorite Pixar movies ( I still like Ratatouille better, coz of the food, but this is a close second)!

Gold