G.i. Joe Joecon 2017 Carded Big lob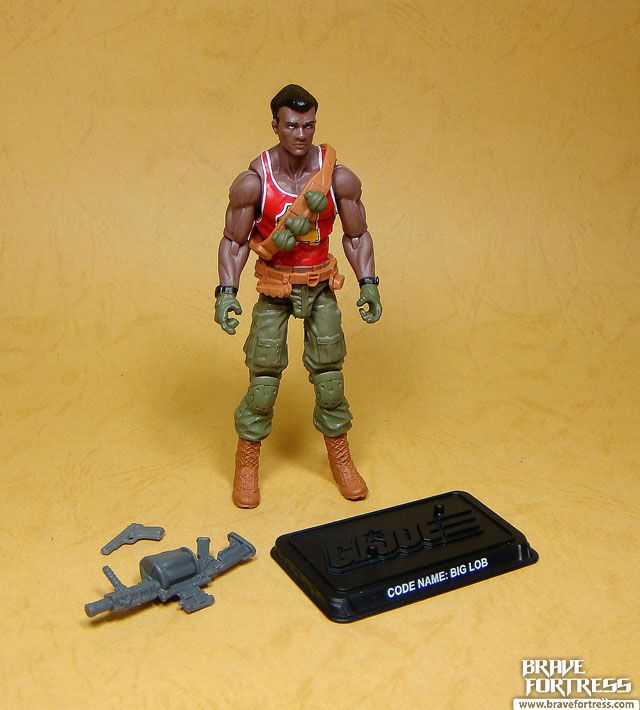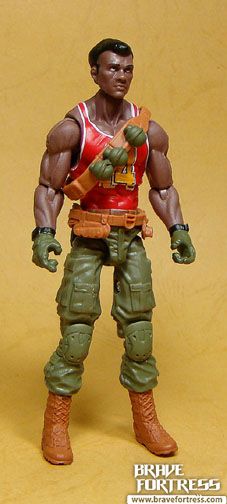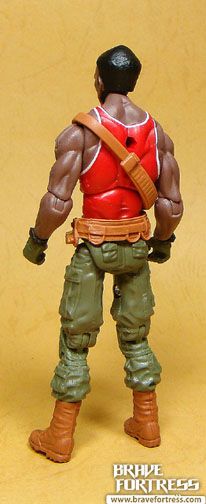 Finally! We get the missing member of the Rawhides from the 1987 movie in modern era form. He reuses parts from the Joe Retaliation movie Roadblock. That includes the horrible lack of ankles too sadly…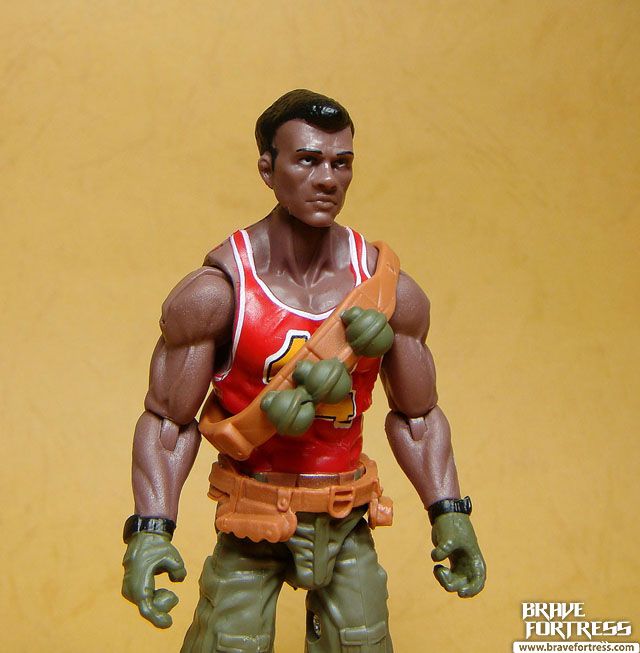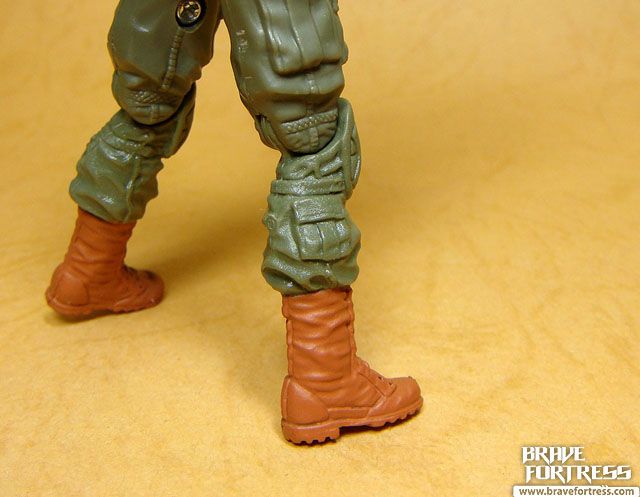 Big Lob comes with 2 accessories, a trusty pistol (can't be holstered) and a freaking huge grenade launcher.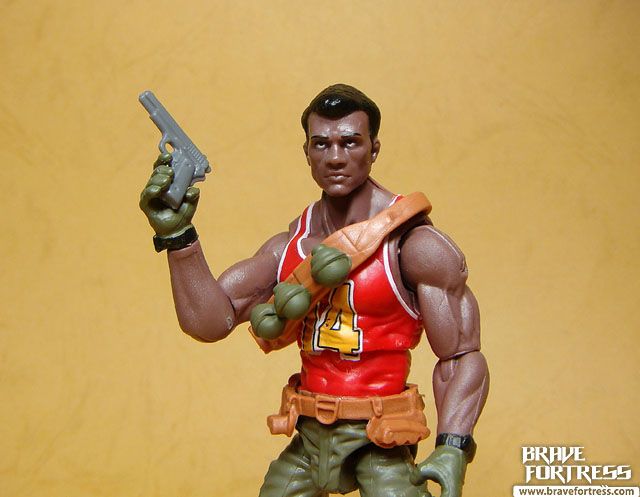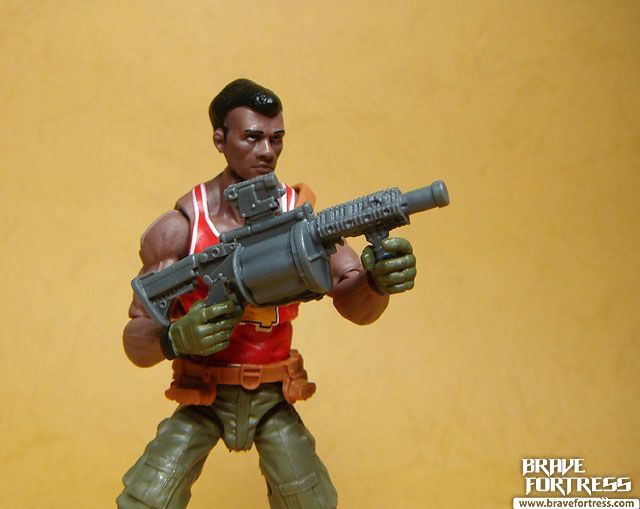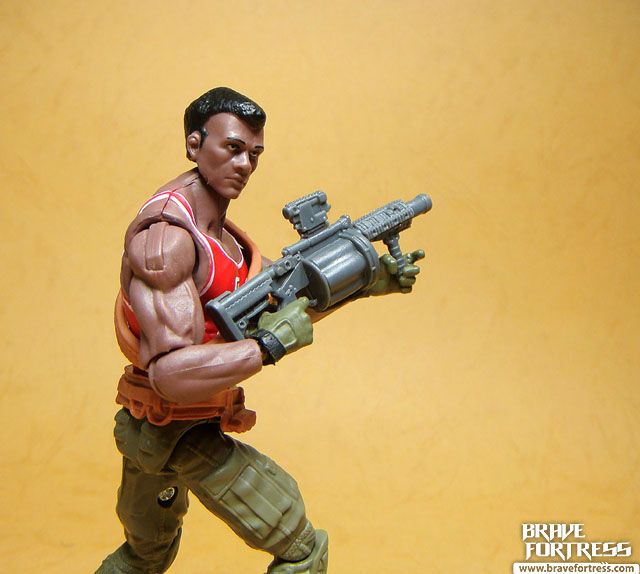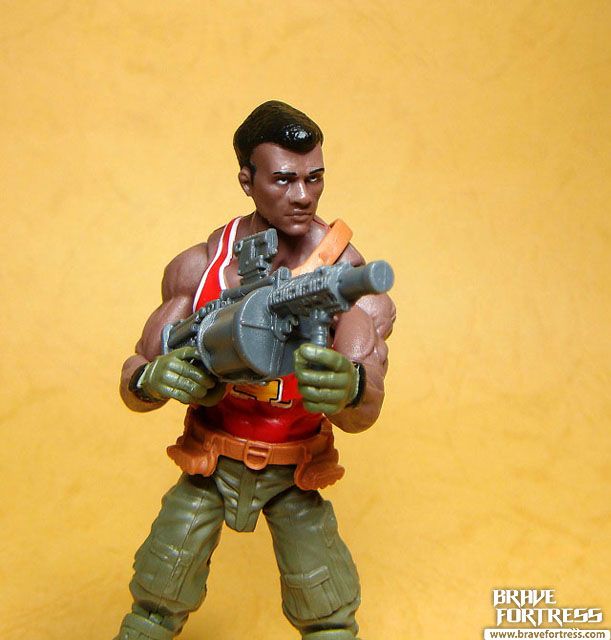 Unfortunately, I don't most of my Joes with me at the moment (majority are in storage after we moved), so I can't do a group shot of the Rawhides. But here's a quick rundown.
Law and Order (FSS 4.0)
Jinx (SDCC 2012 exclusive)
Tunnel Rat (comic 2 pack wave 8 with Storm Shadow)
Lt. Falcon (comic 2 pack wave 5 with Nemesis Enforcer)
Chuckles (Attack on Cobra Island 7 pack)
Big Lob was actually my favorite Rawhide back in the day after Falcon. Since he always talked funny ("and the crowd goes bananas!!") and always used sports metaphors. Quite a character.
"He shoots, he scores!!"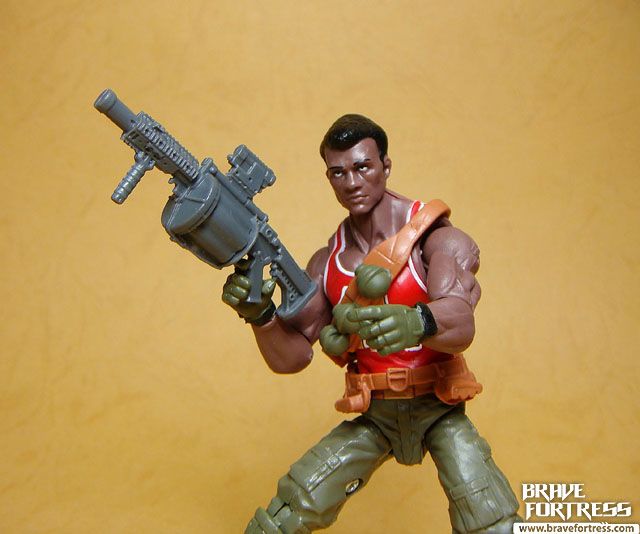 Gold