Diamond Select The Real Ghostbusters group shots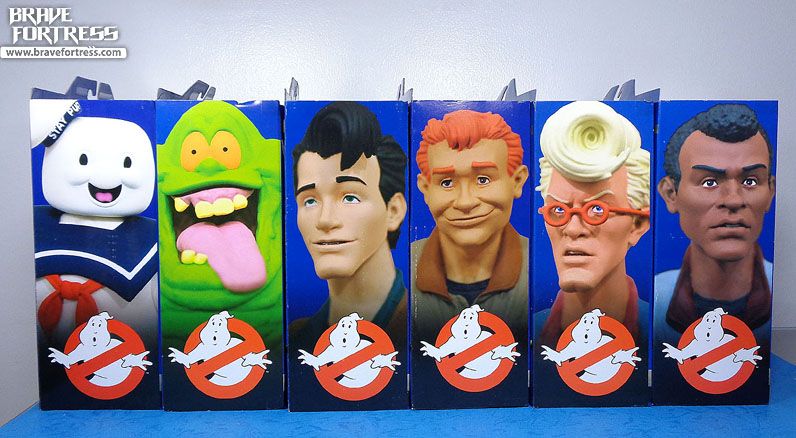 The real Ghostbusters team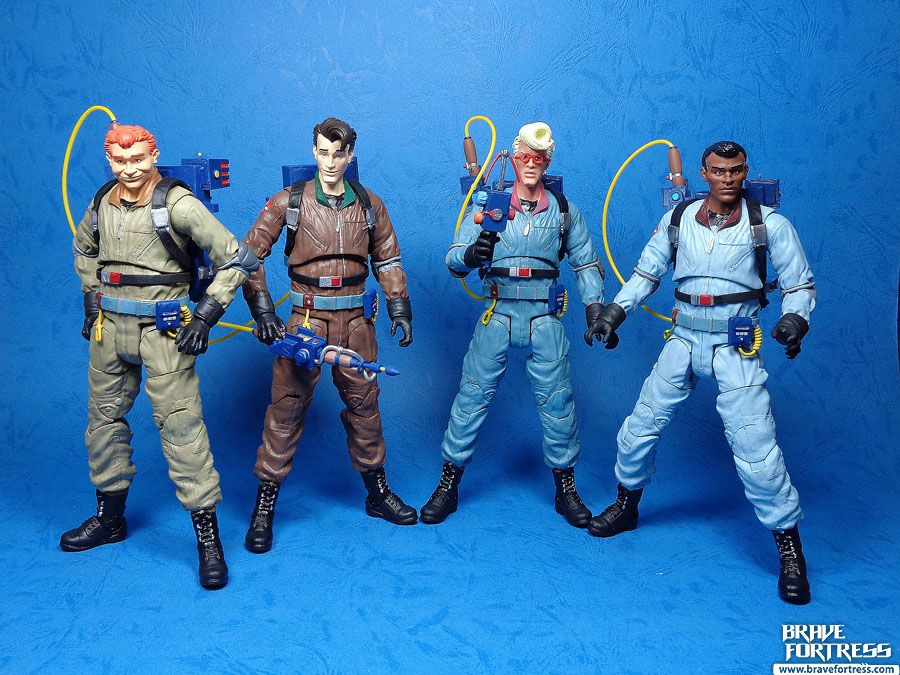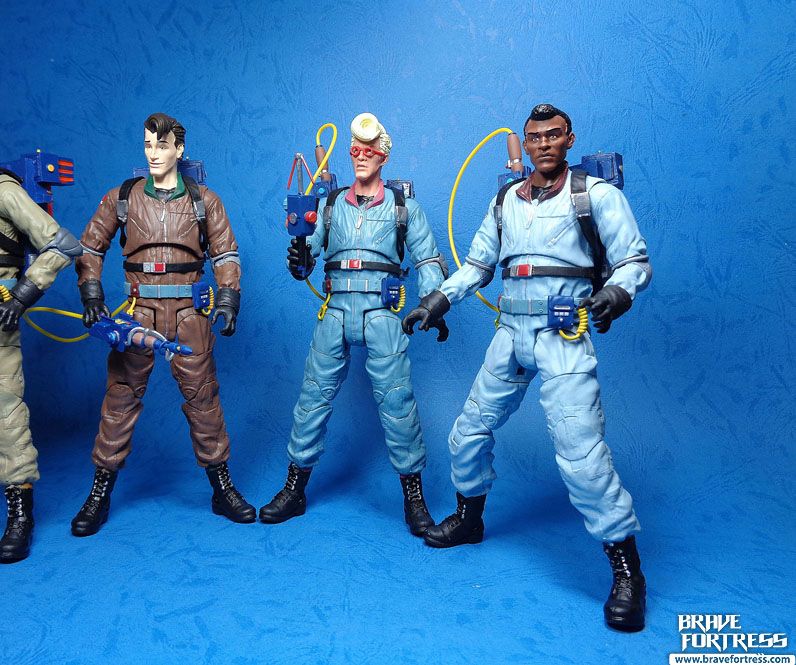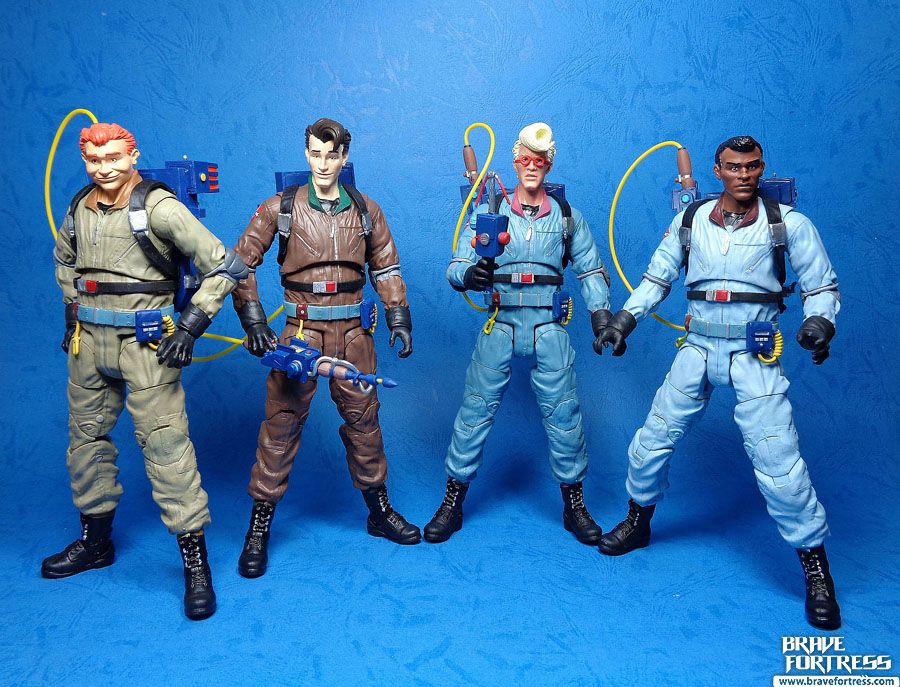 The team with Slimer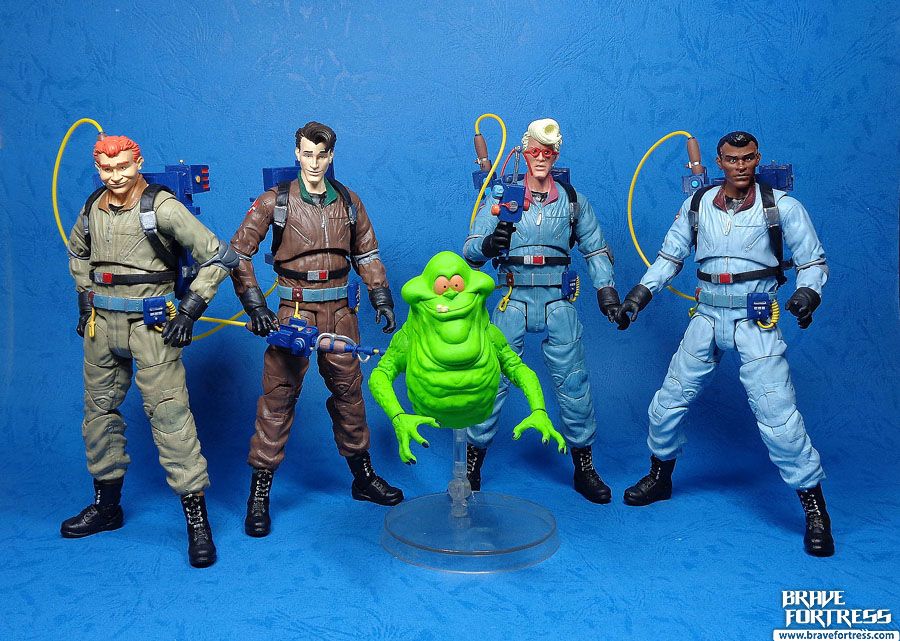 Let's show these ghosts how we do things downtown.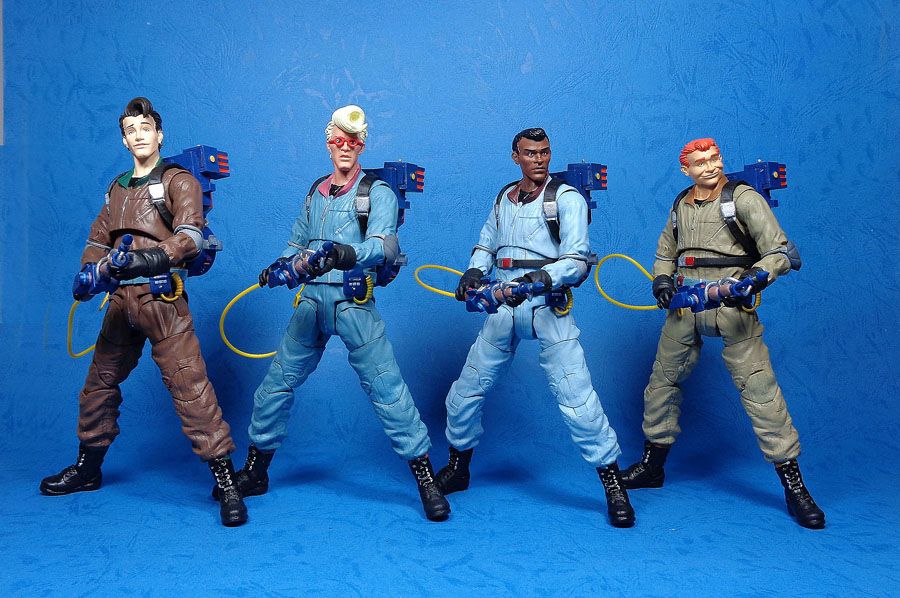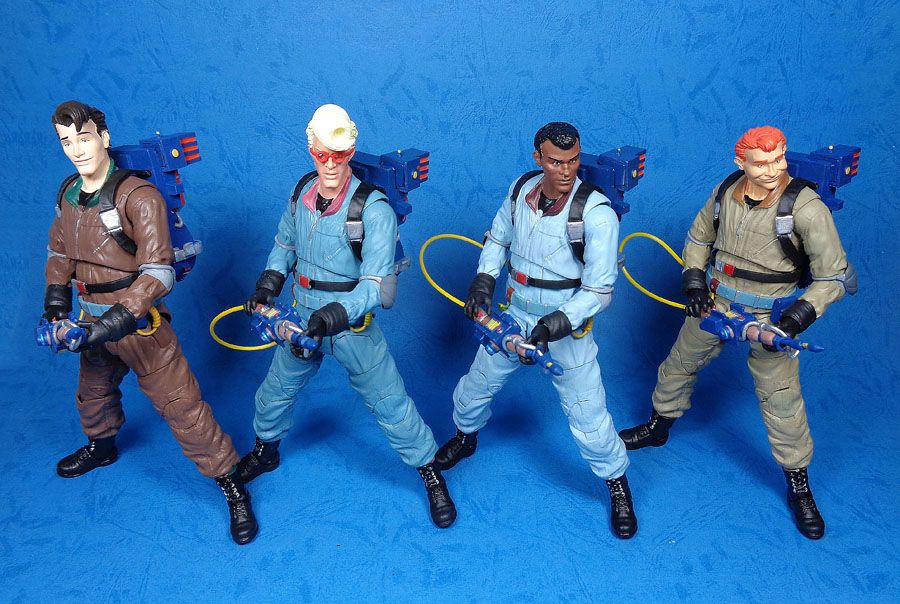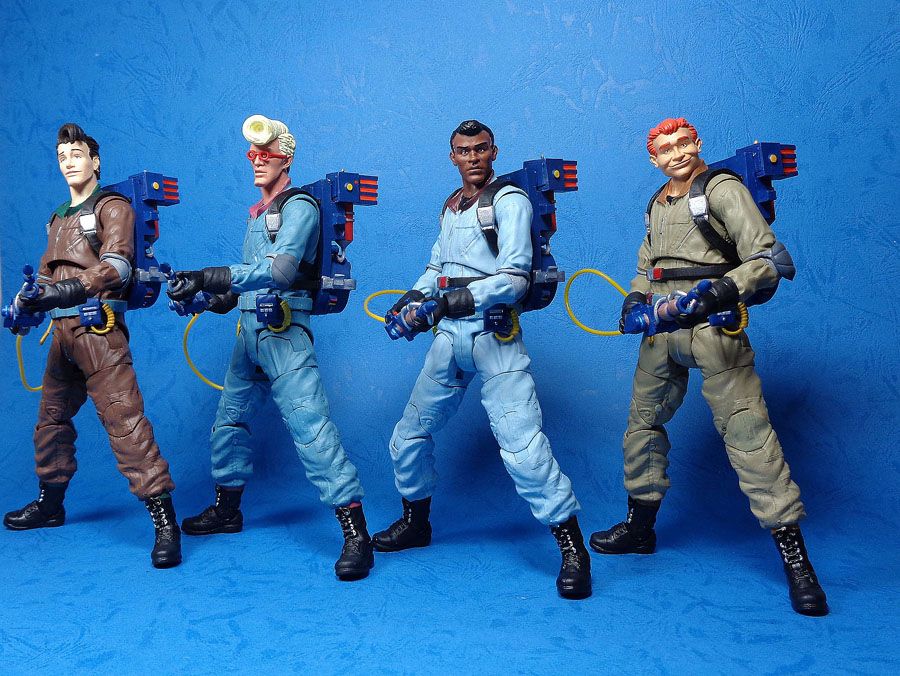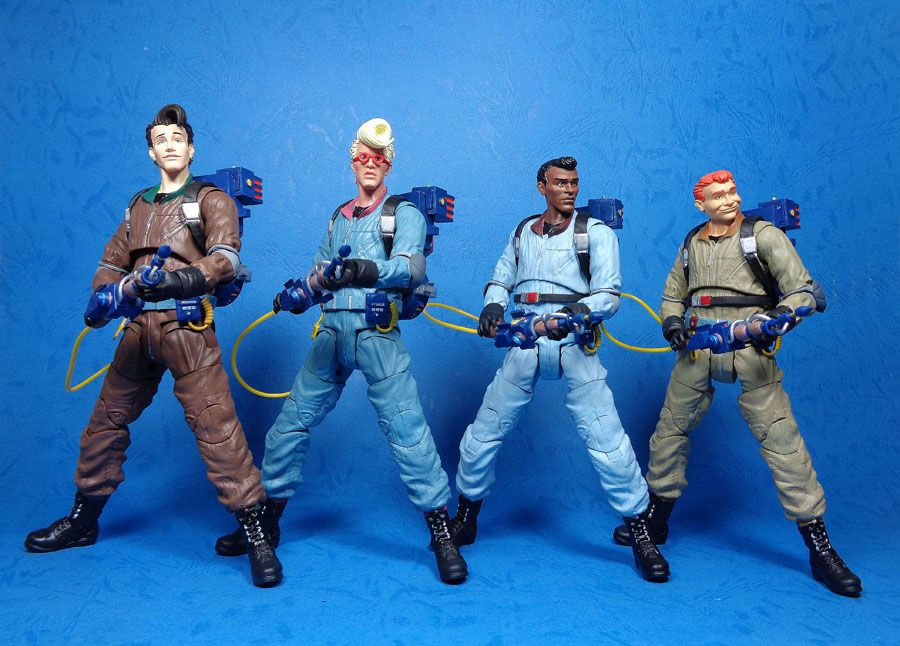 Let 'em have it!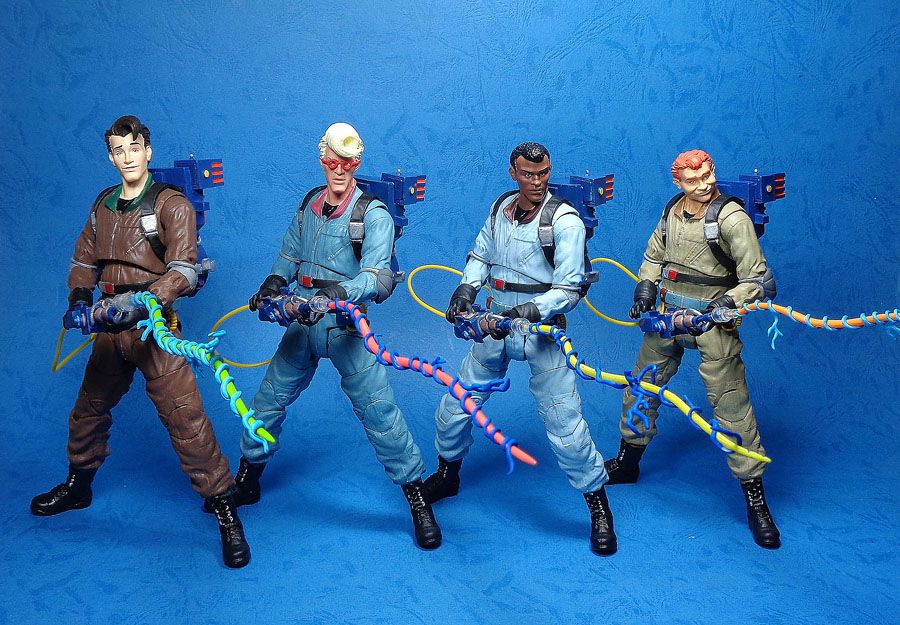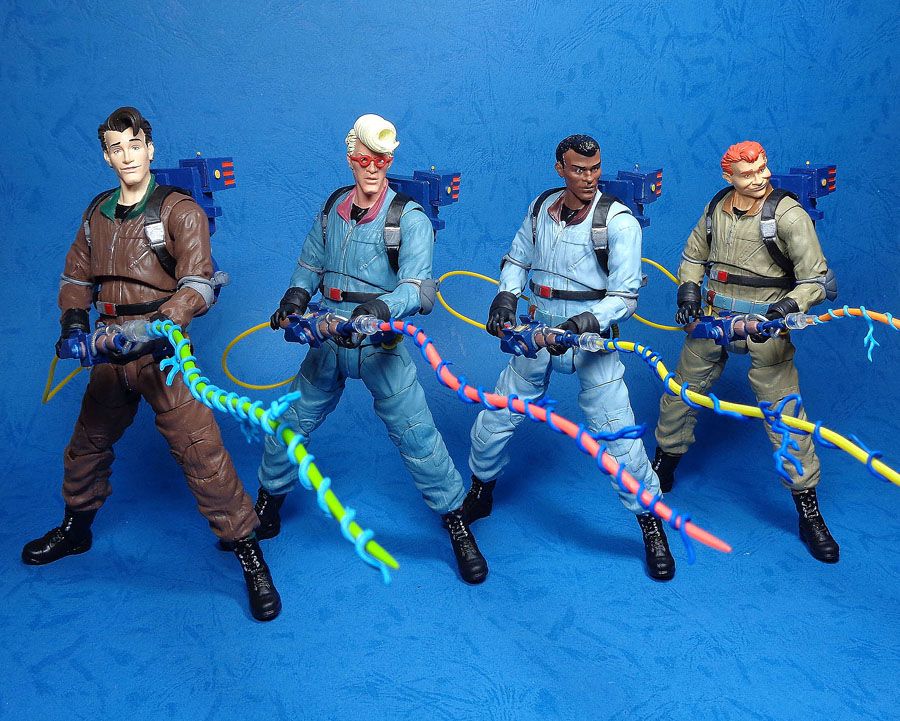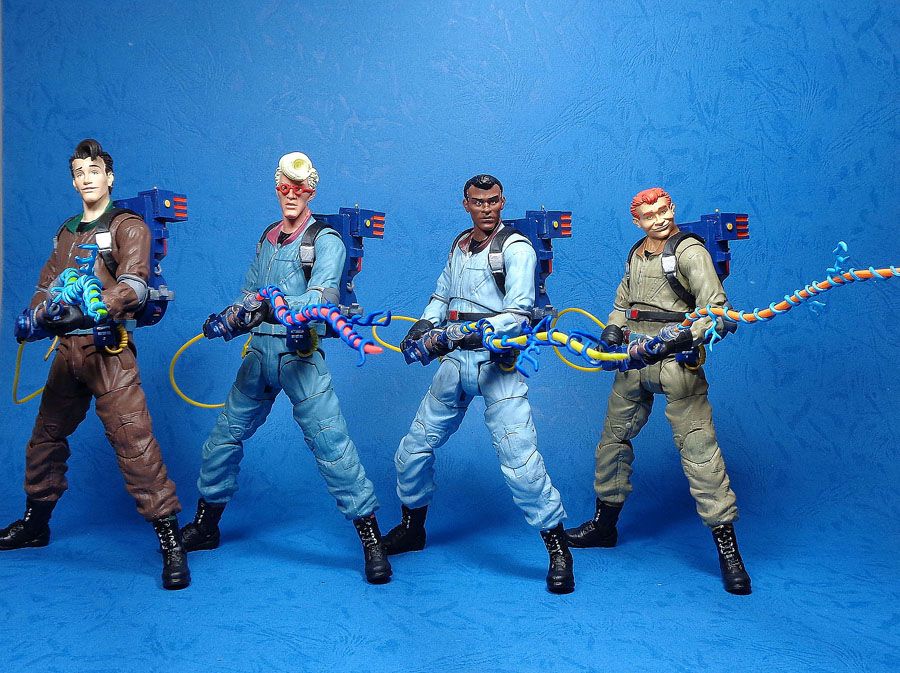 As much as I love these figures and the characters, Diamond Select really needs to up its quality control. The figures have some minor paint problems with the Proton Packs, plus get ready to see paint scrapping on the elbow joints as well. Odd choice to paint this joint.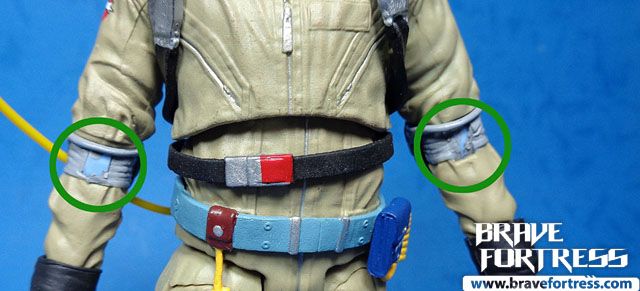 The full series Diamond Select Ghostbusters series 9 and 10.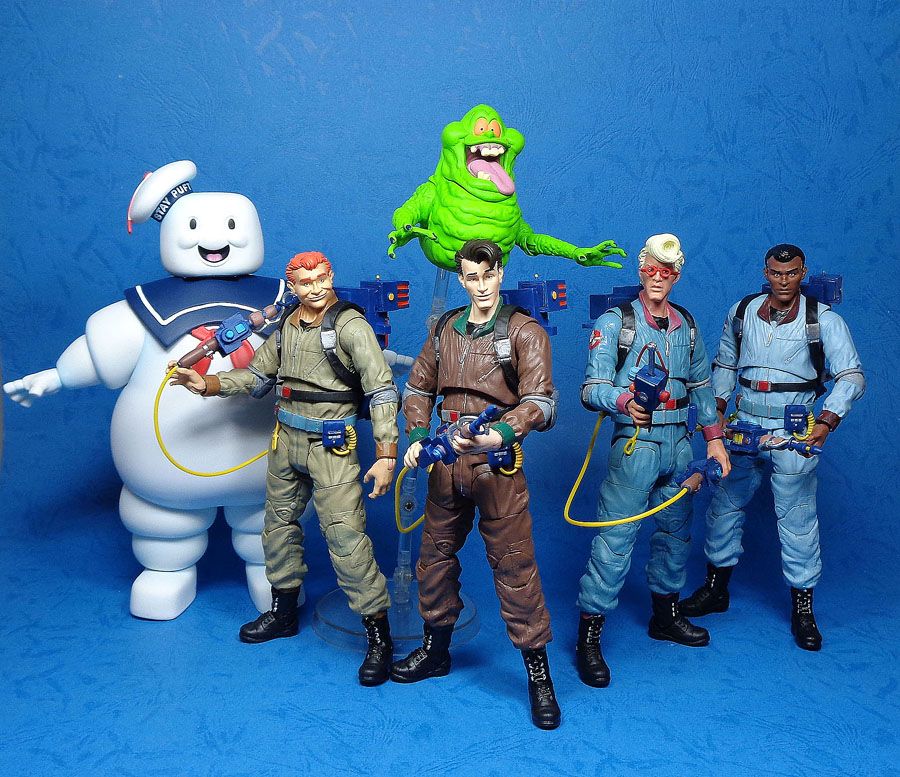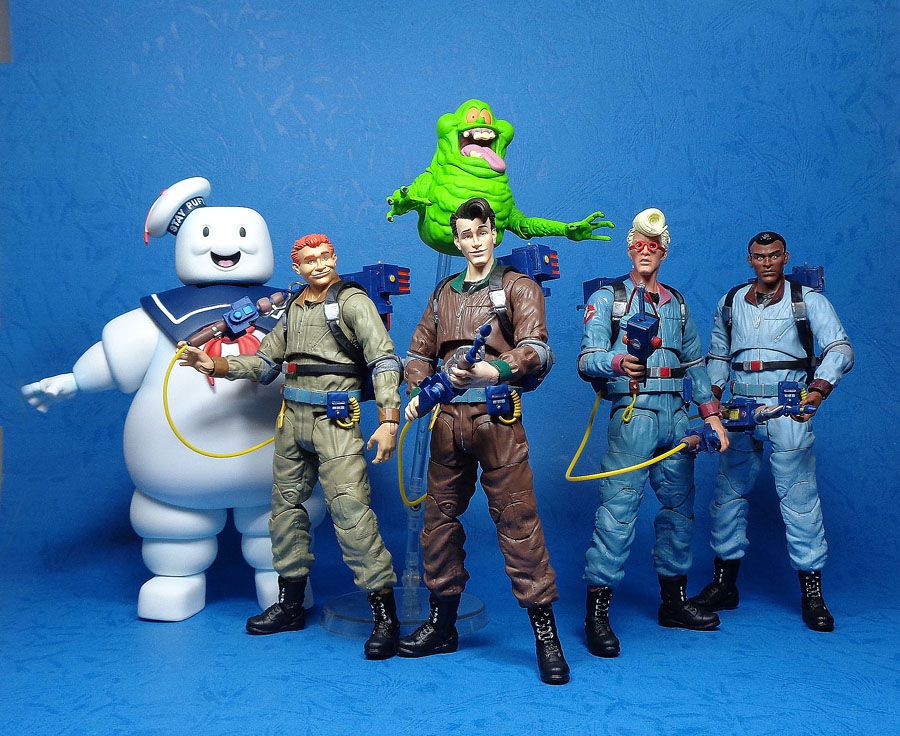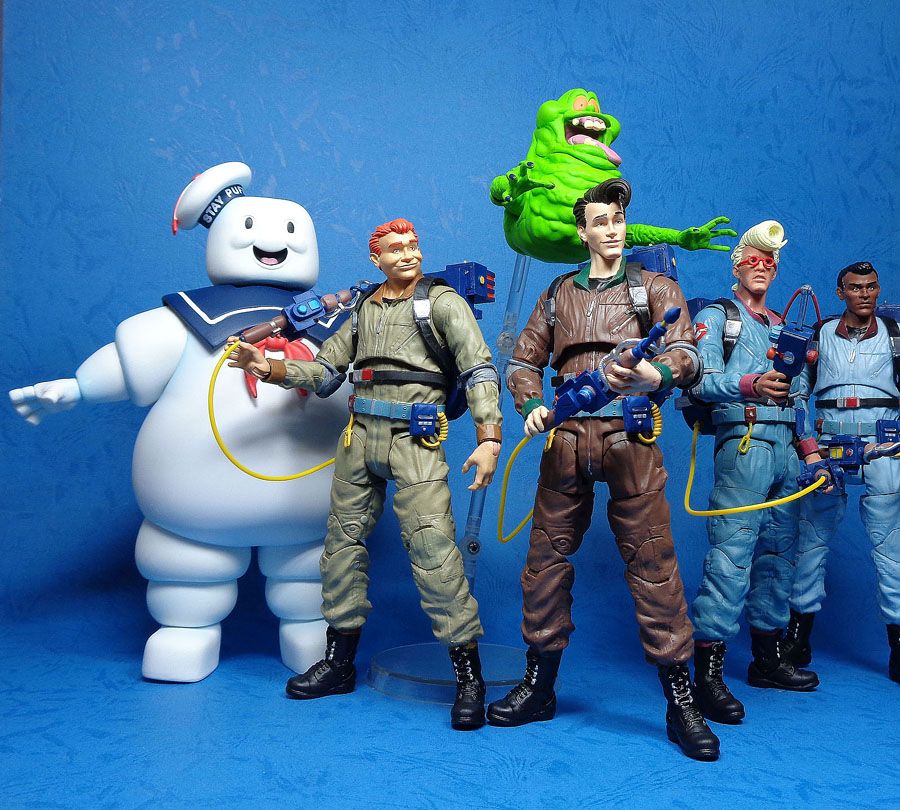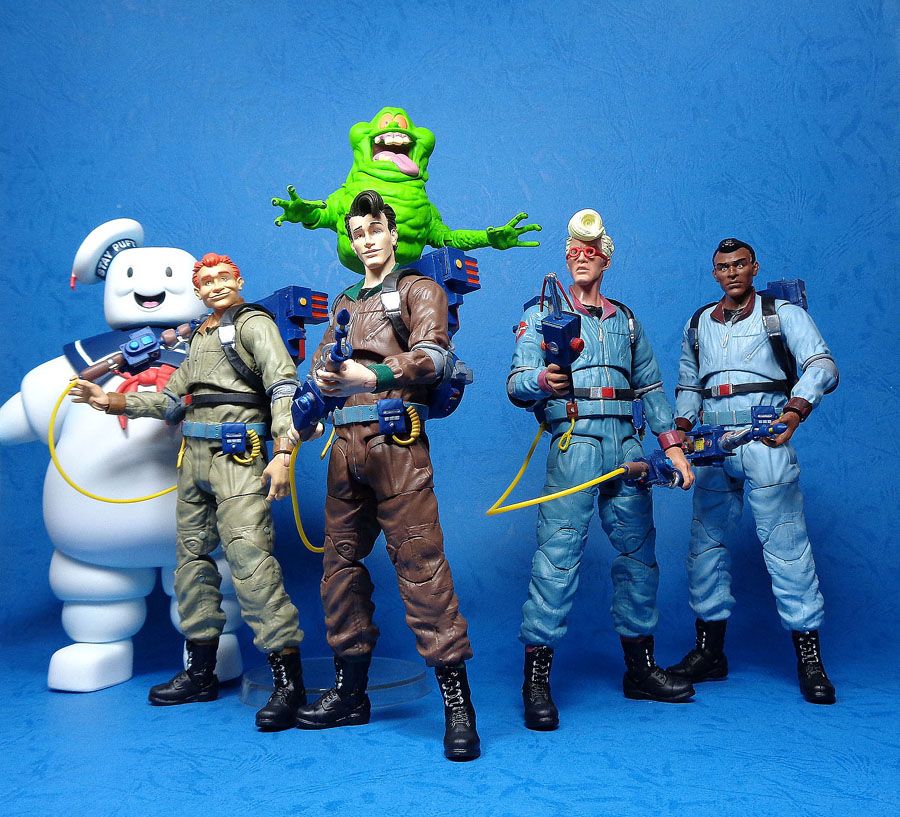 The best, the beautiful, the only, Ghostbusters!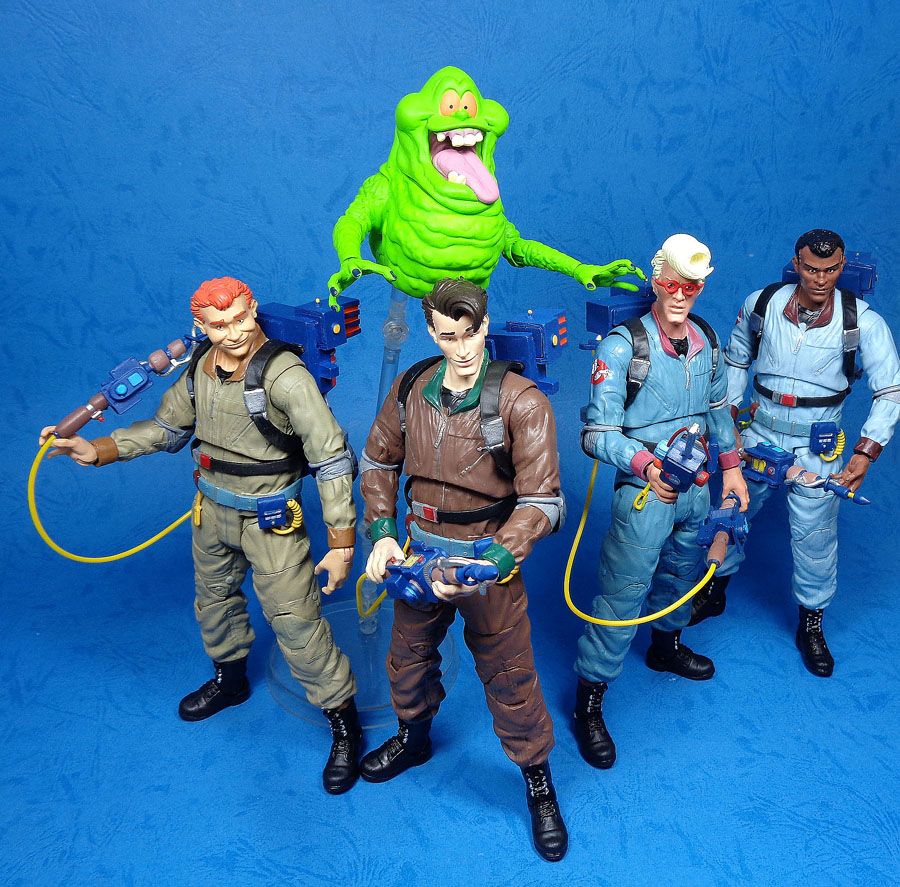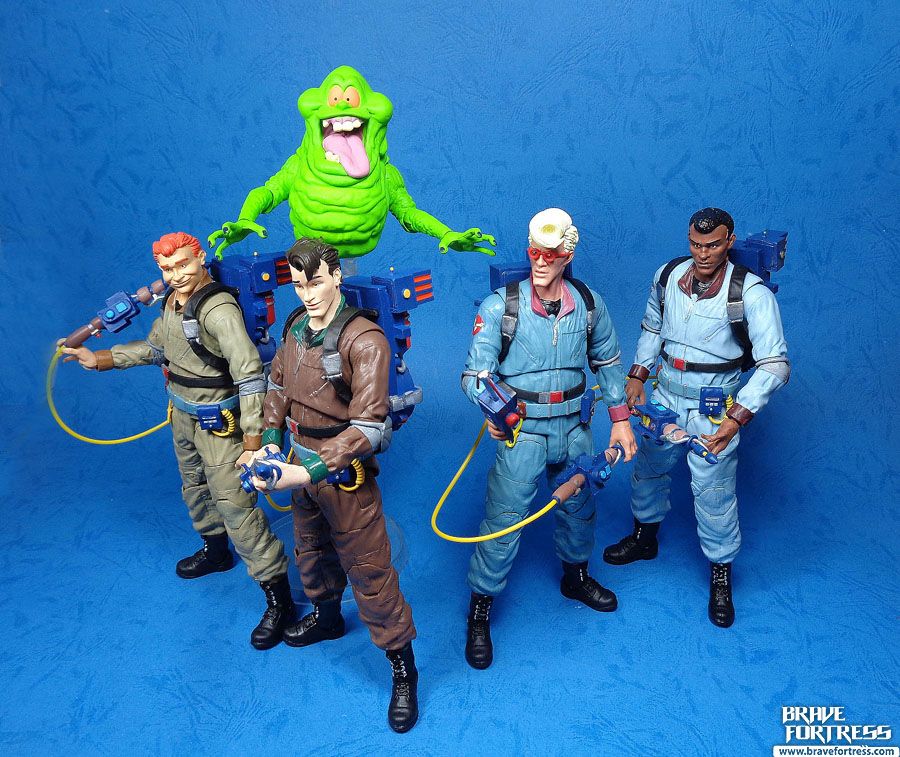 Individual galleries
Egon Spengler

Winston Zeddmore

Ray Stanz

Peter Venkman

Slimer

Mr. Stay-puft

The set comes with pieces for the Firehouse frontage, but sadly, you can't build the frontage without figures from Series 6, 7 and 8 (Ghostbusters 2) plus the Real GB figures, for a total of 15 figures to build the Firehouse diorama. The dimensions of the diorama are 21.6" x 22.7" by 6" deep. Since I didn't really like the sculpts for the GB movie figures, I passed on them and skipped the diorama(s).
Who you gonna call?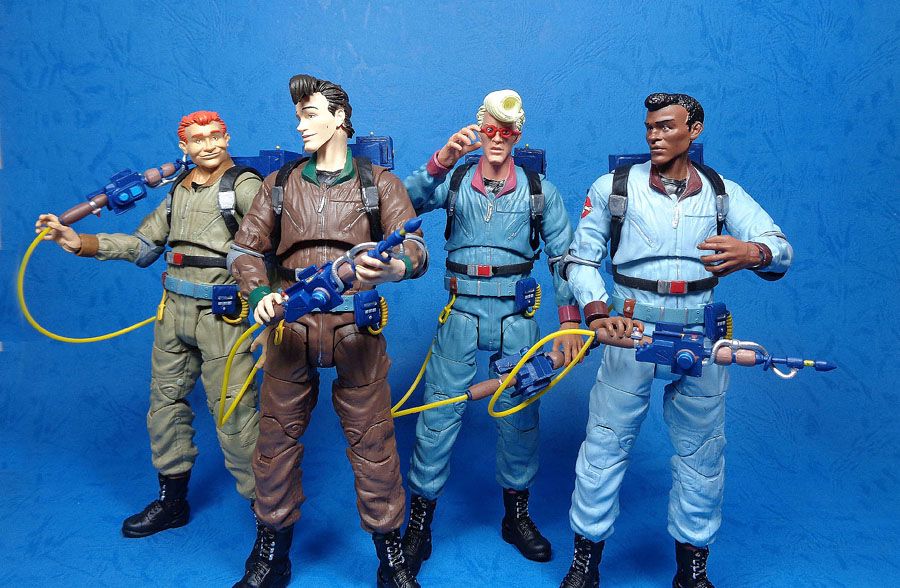 Gold