S.H. Figuarts Spy X Family – The Forger Family.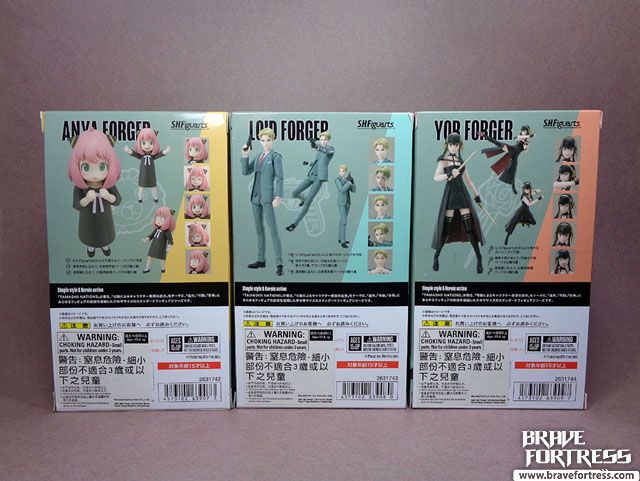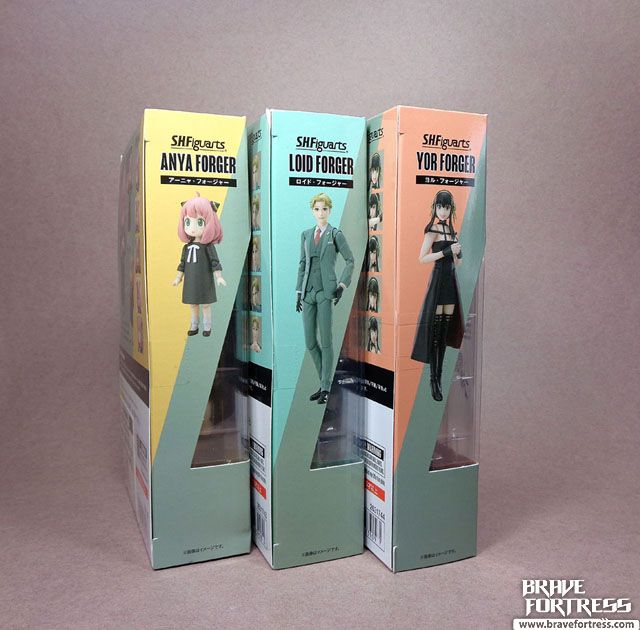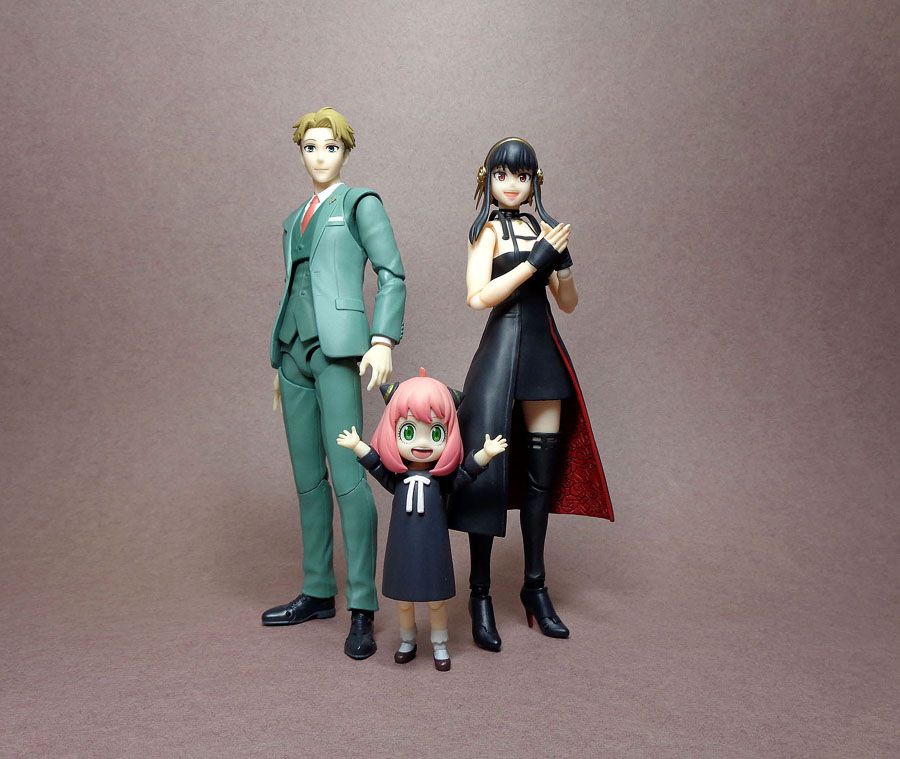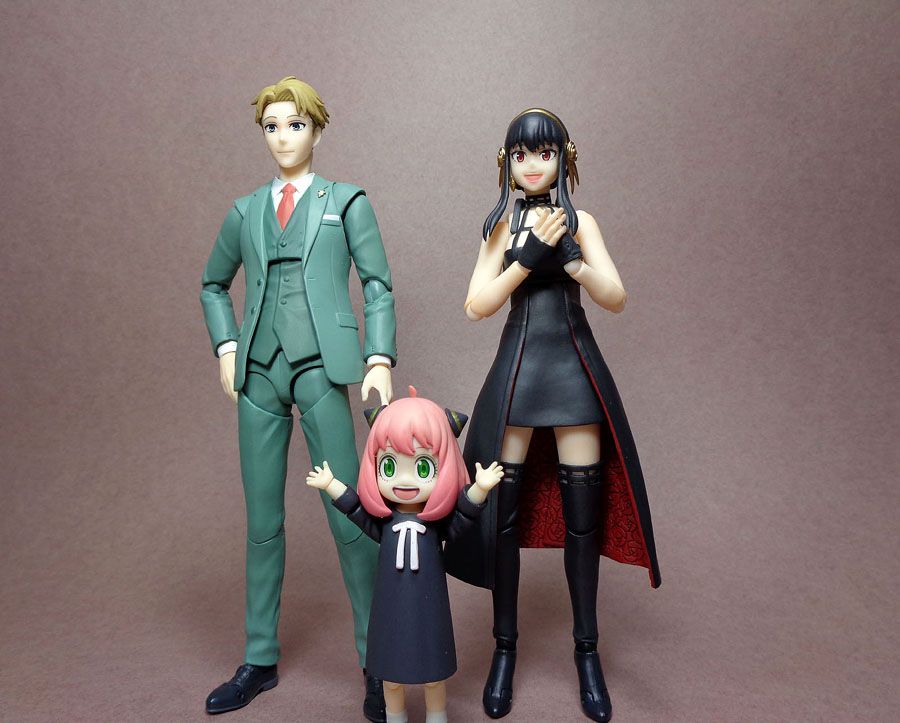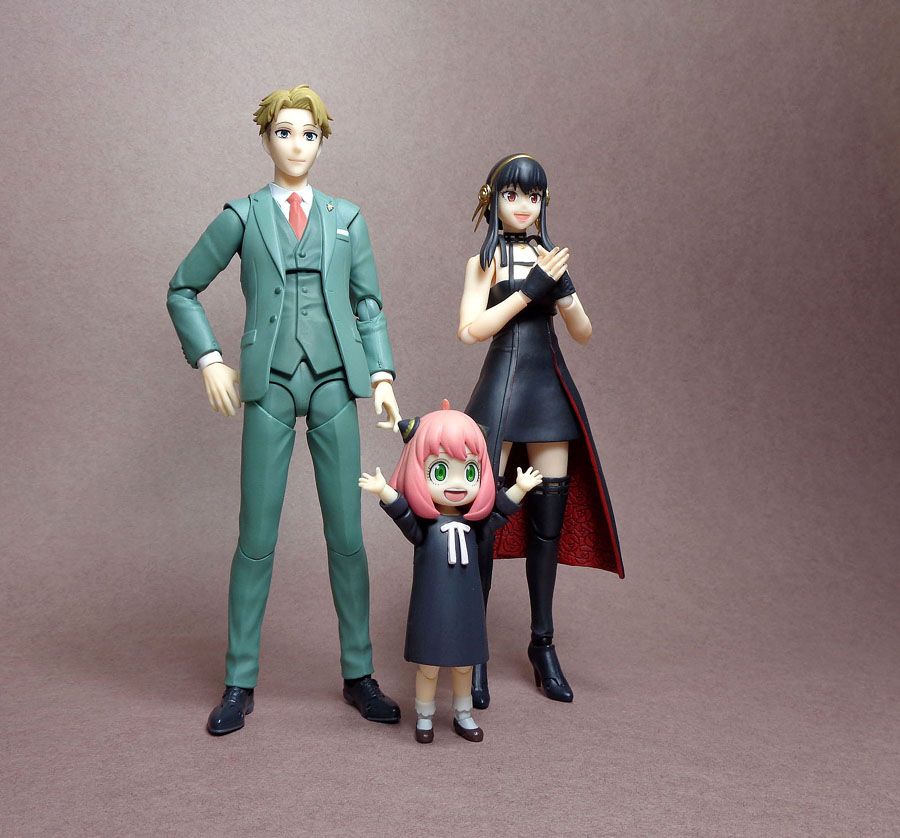 While I do love that we got all three members of the Forger Family relatively quickly (they were each released a month apart), a part of me wishes that we got office or civilian Yor, since it blends better with the family portrait (Loid and Anya have never seen Yor in her assassin dress). Putting them all together like somehow ruins the illusion on a certain level.
At "work"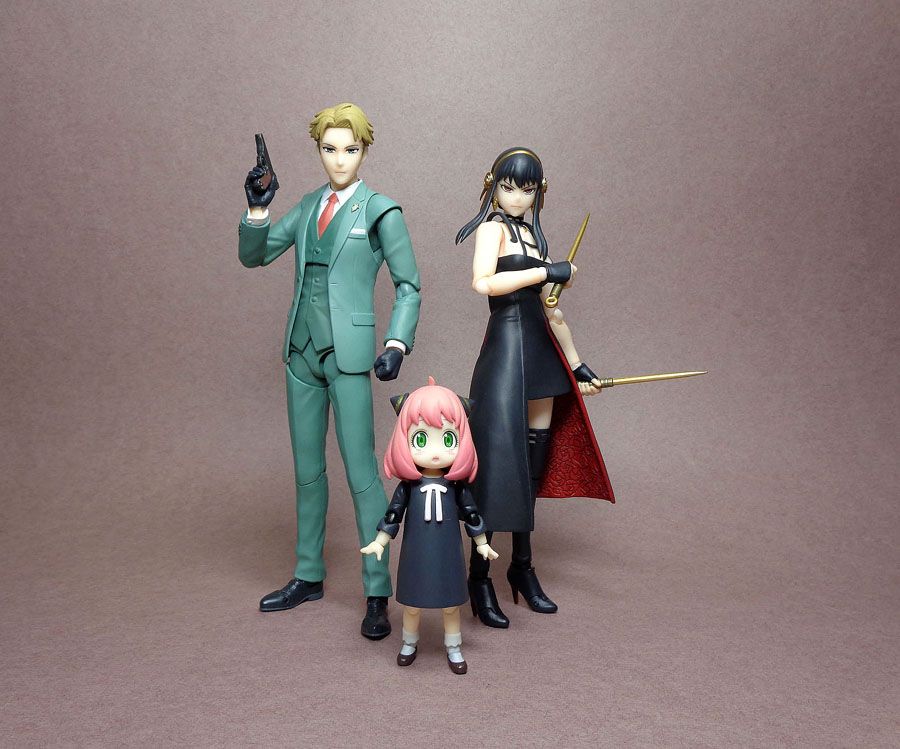 Of course, we can't miss having this expression in a group picture.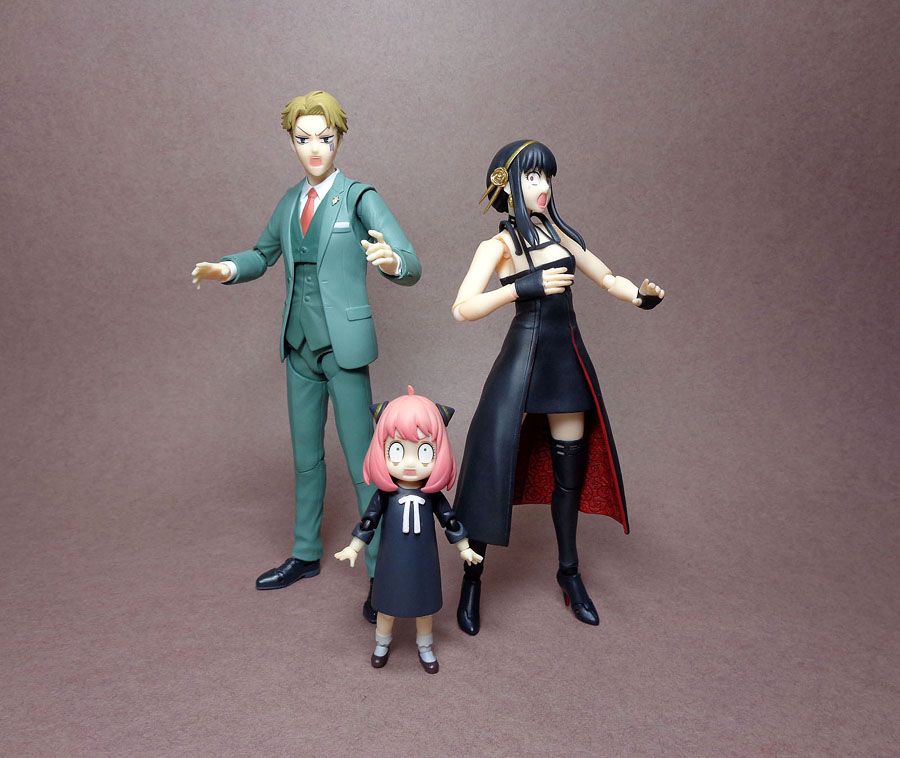 Individual character galleries:
In the original sketches, Anya was supposed to be much taller, maybe pre-teen? I'm glad Tatsuya Endo decided to go with a young child for Anya's final design.
Man, I really wish they give us Bond, the family dog, to complete the group.

Gold