Toys-Box Iron Man 1/12 Workshop & Hall of Armor Complete setup
After spending almost a day setting up everything, it was well worth it to finally have everything come together as a proper working Workshop and Hall of Armor Diorama.
All the figures in this display were done with MCU Marvel Legends Iron Man figures, some going back as far as 2008 (Mark II Armor) to present day (2021 release Mark III Armor).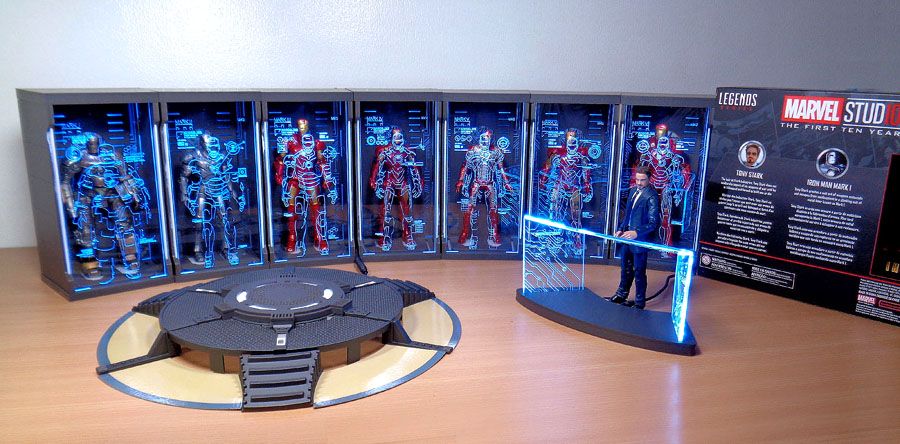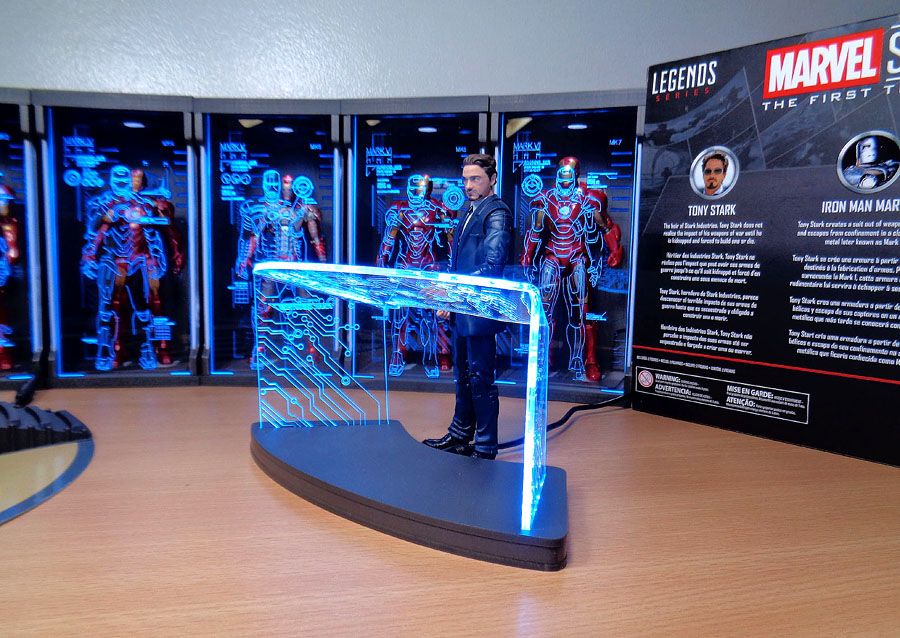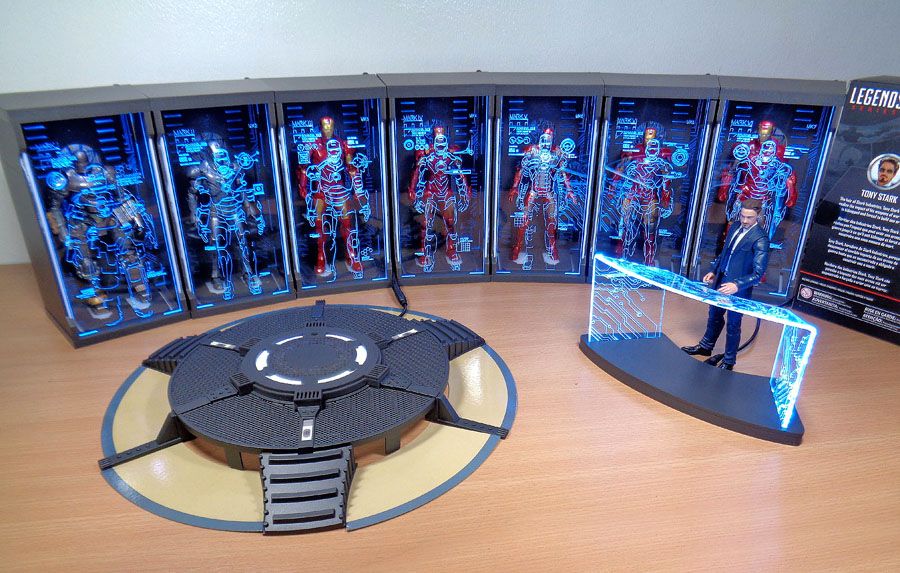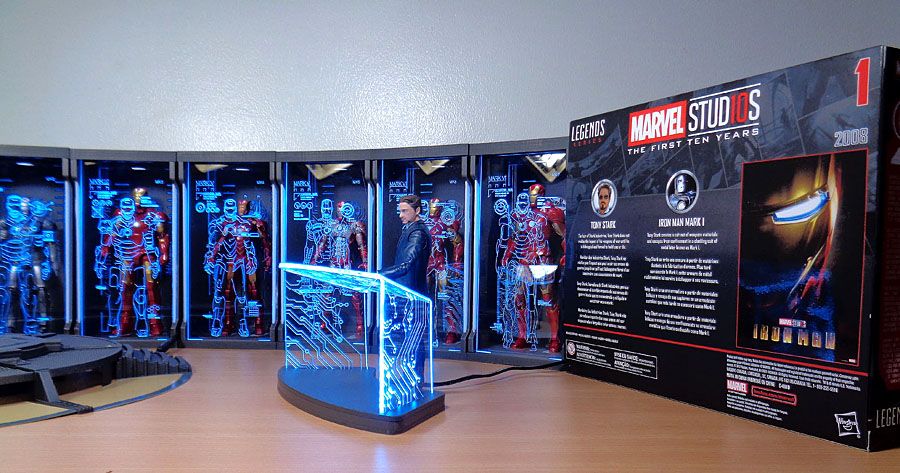 Since I'm too lazy to neatly tuck away the power cables for everything I just decided to use the back of the Marvel Legends box to cover up my mess, lifting up the box, this is what you get.

Switches galore!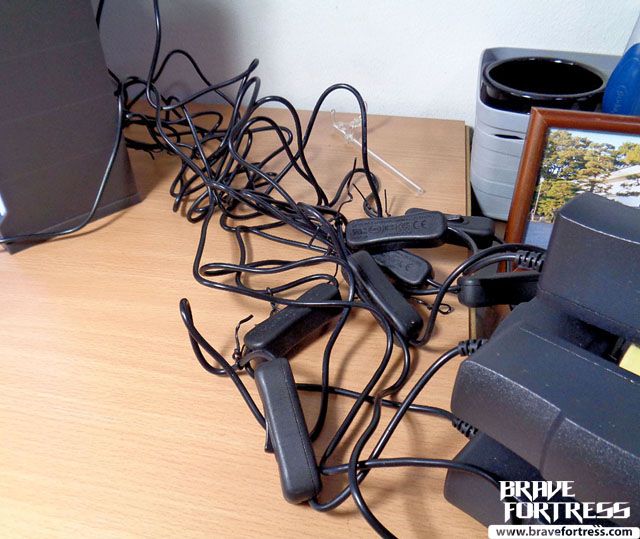 I'm sure the fire department will have a few choice words about this. lol… The whole setup requires 9 power outlets to run (7 for the Hall of Armor, 1 for the table and 1 for the testing platform). I strongly don't recommend doing what I did using multiple octopus outlets to run the entire thing, even if it's just for low power LED lights. For long term displays, I really recommend properly labeling each switch and making the lines as neat as possible and plugging them into proper heavy duty extension cords to prevent electrical fires.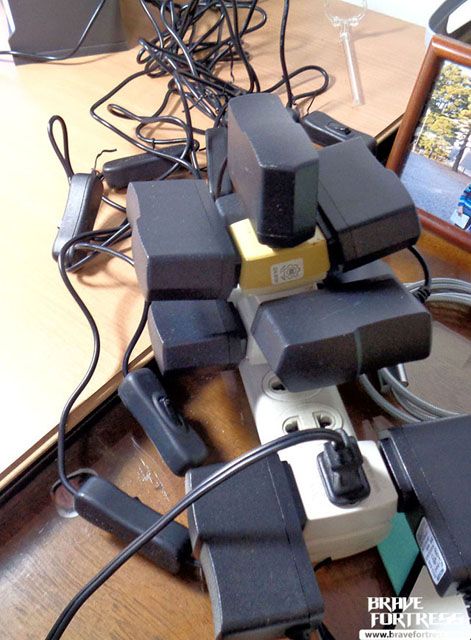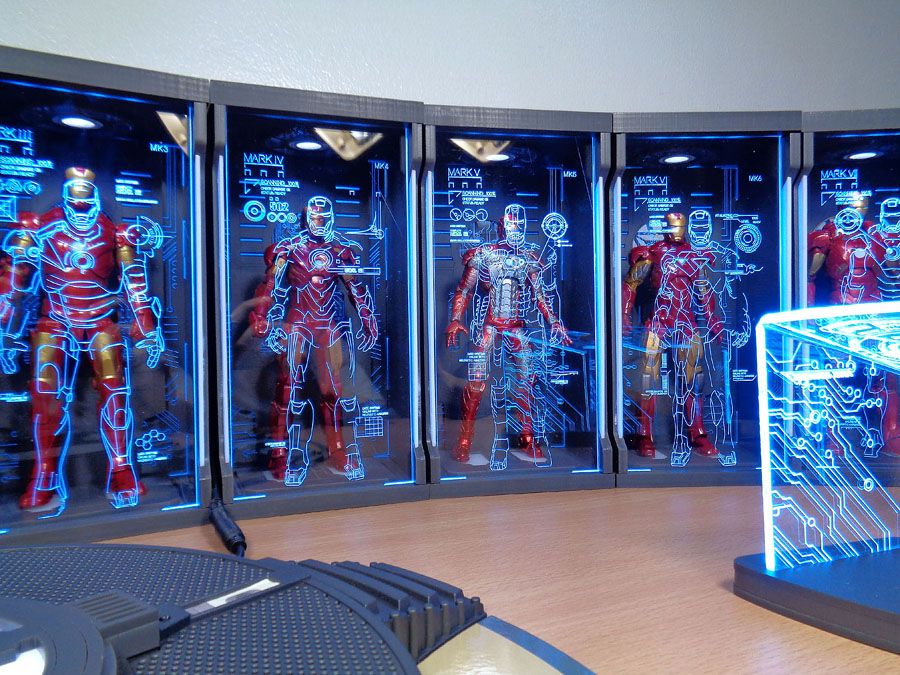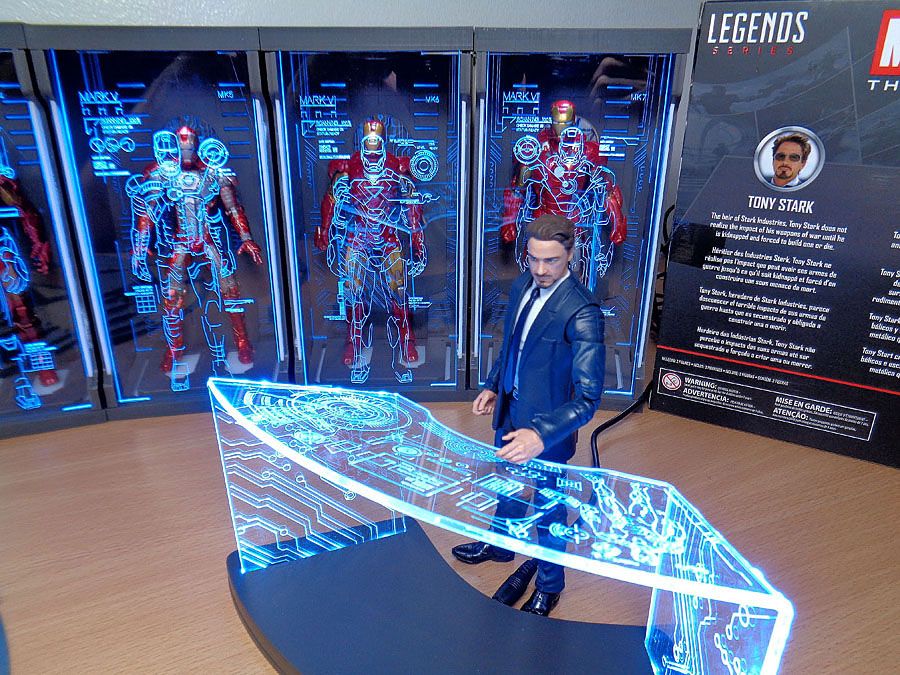 The entire setup eats up about 33 inches of shelf real estate at the very least, so keep that in mind if you're planning something like this.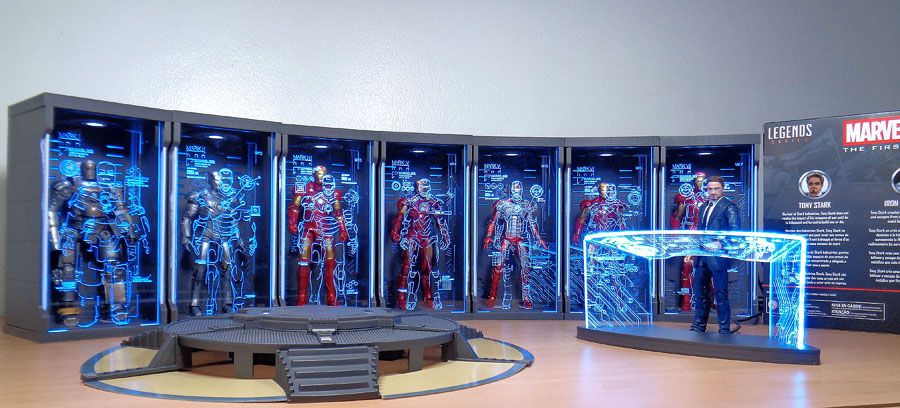 Hands down though, the Hall of Armor is what makes this diorama rock. Pretty amazing and it's not as expensive as one might think.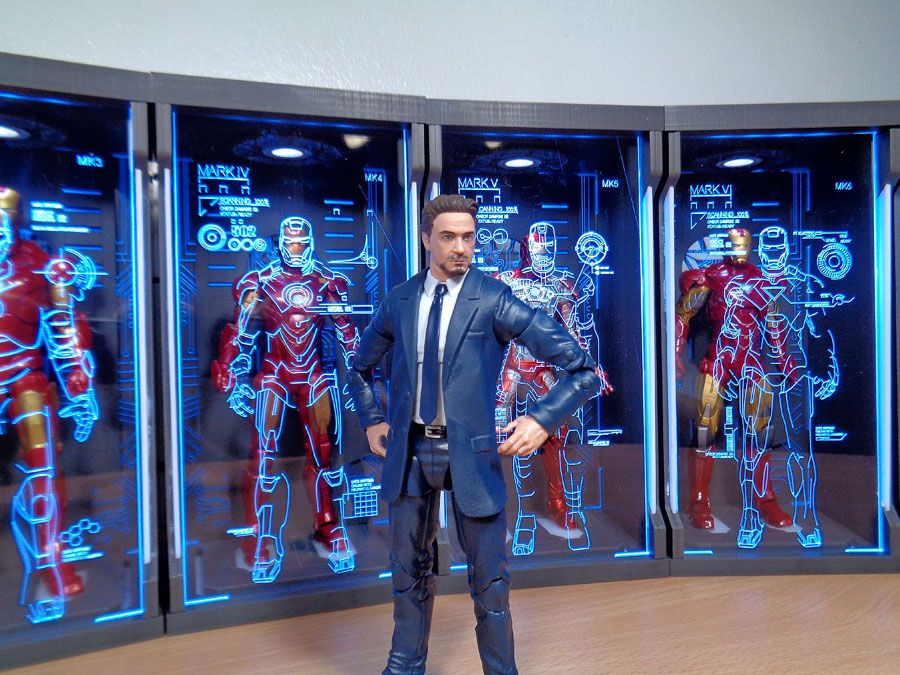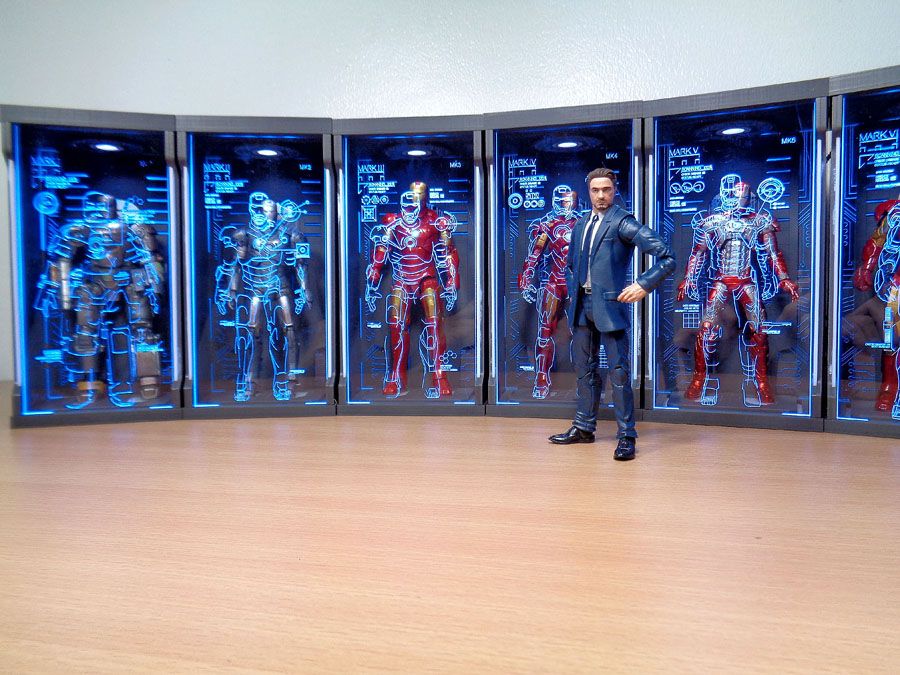 As I mentioned in the original Hall of Armor review, each hall is heavy, do NOT place multiple Hall of armors on a glass shelf. Keep in mind each unit weighs 735 grams! Multiply that by 7 halls for a diorama and that might break a glass shelf.
Mark I

Mark II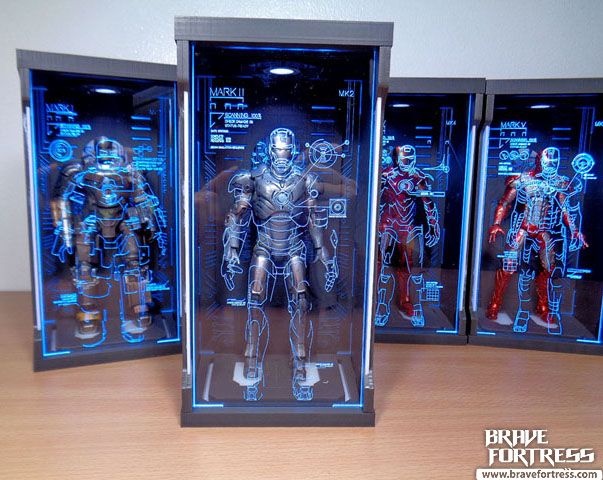 Mark III

Mark IV

Mark V

Mark VI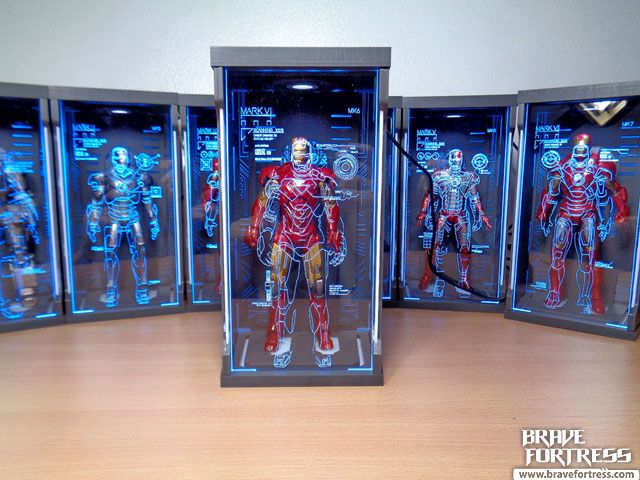 Mark VII

Fun details on the etching as well.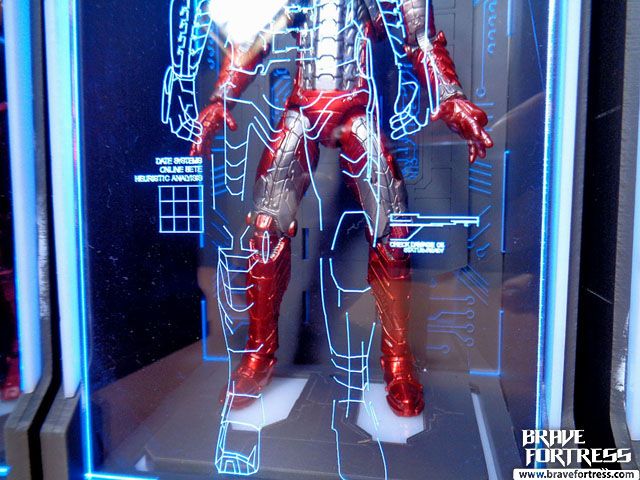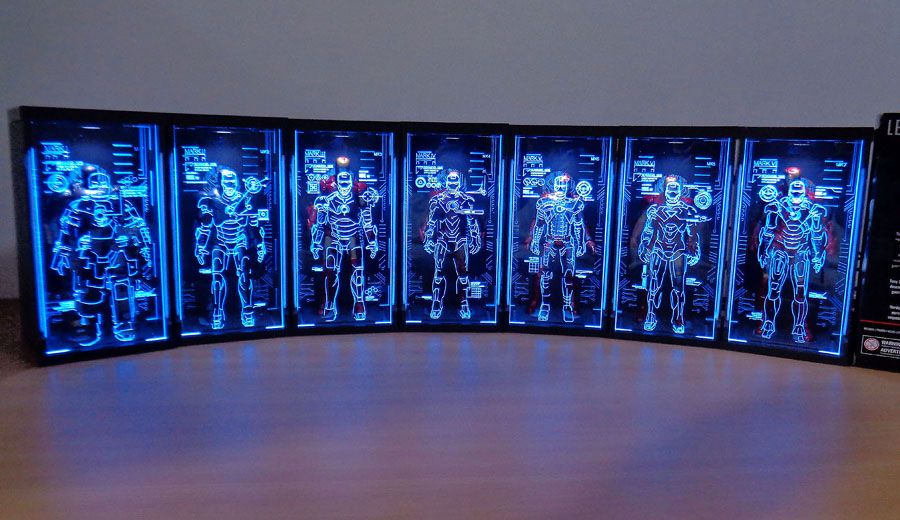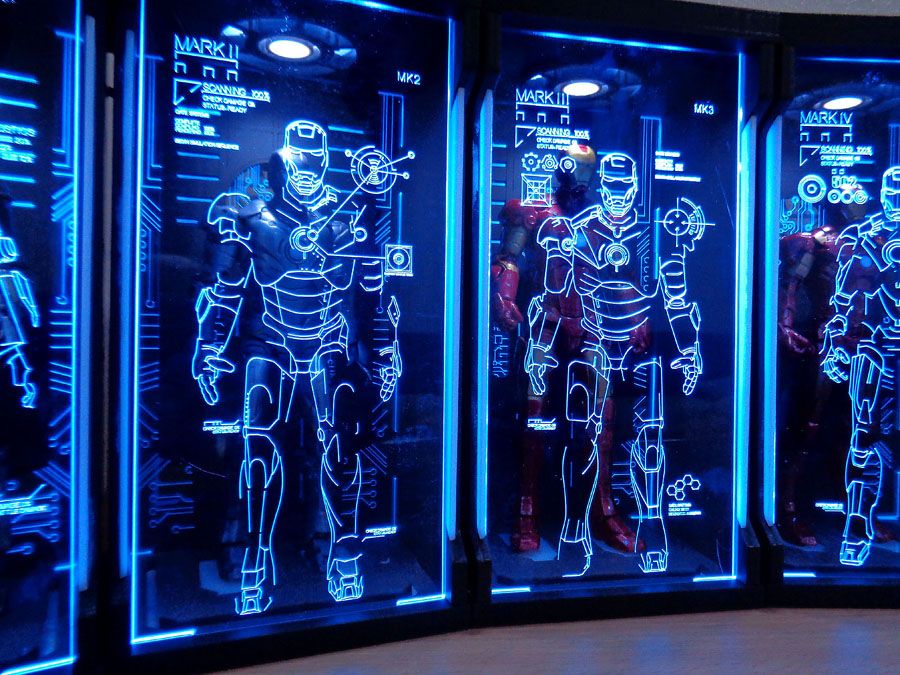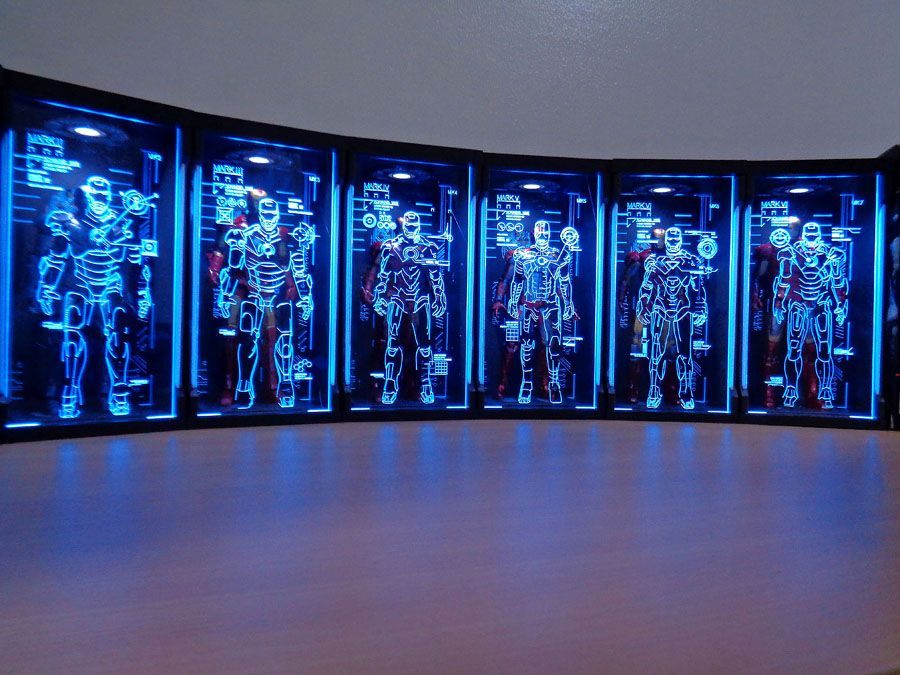 The Hall of Armor can be configured to stack on top of each other, no problem. Do note that there are NO locks to hold them in place. So I would recommend stacking these up to 3 layers high only to prevent accidents.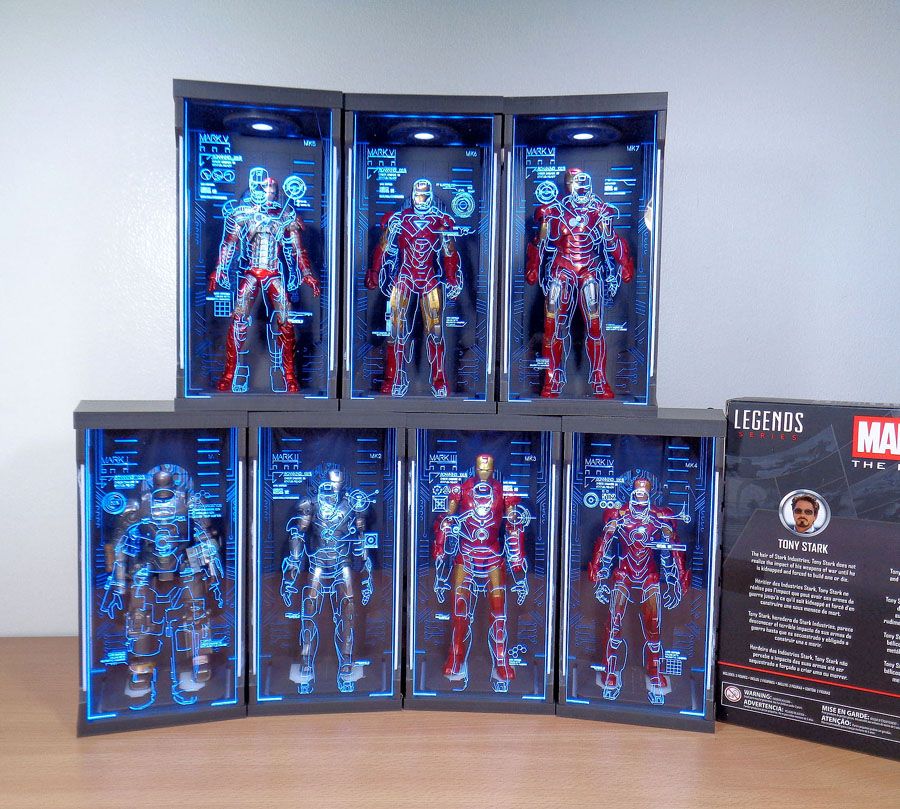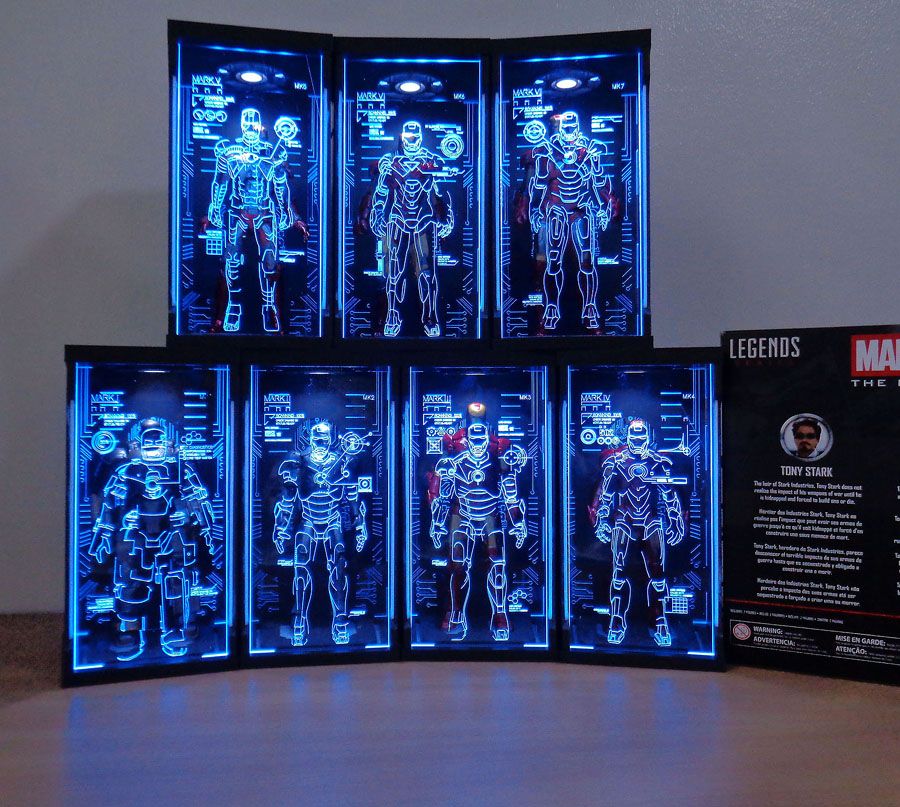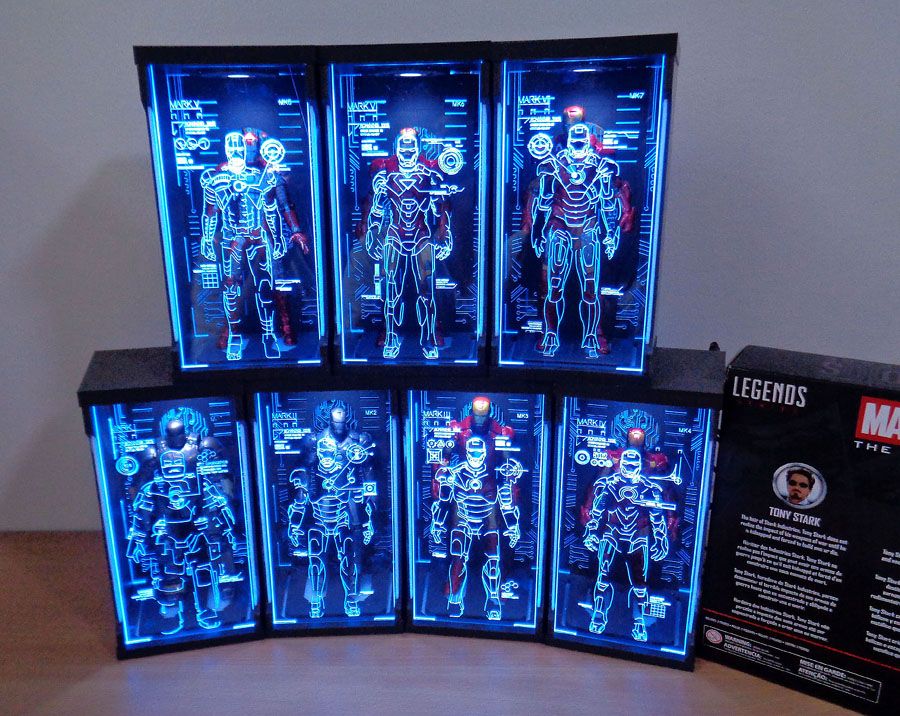 Links to the focused galleries for each component of this diorama:

A truly amazing, amazing set. I got these way back before the pandemic hit the world like crazy (very early 2020) and I only had the free time to dig out the armors recently (lol, over 18 months later) to properly do the diorama. Thanks again to fellow collector Mark Spencer for showing me these existed and bringing these in locally!
For folks who are interested in building an Iron Man diorama, make sure to drop HobbizToyBox a line over at Facebook. As far as I know, they're the only store that brought this third party item in locally. Each unit costs about $40-45 USD and worth every cent IMHO (well, except maybe the testing platform).
Gold