Transformers Masterpiece Fans Toys Dinobots Group Shots
Finally! The team's all here. It's a shame the boxes aren't quite uniformed in terms of dimensions. Too bad.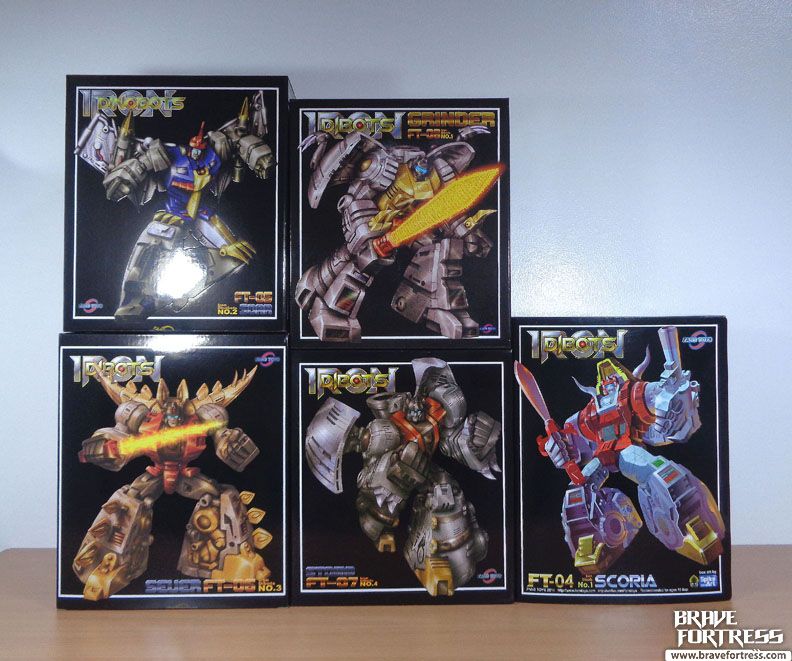 Hehe, Soar/Swoop's the only one who's box is labeled Dinobot, instead of Dibots like the rest.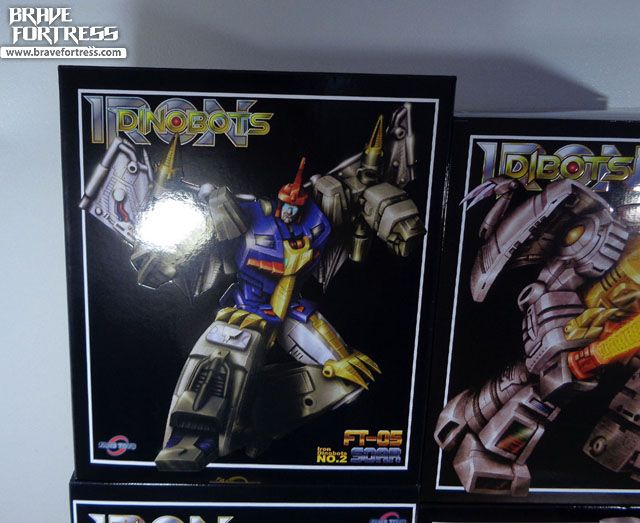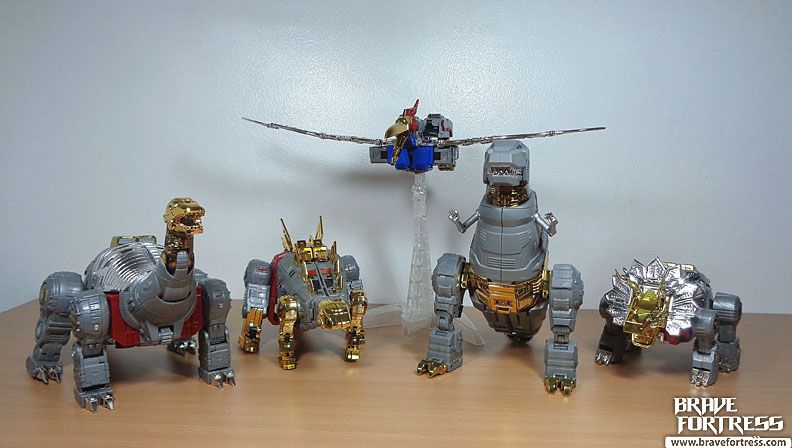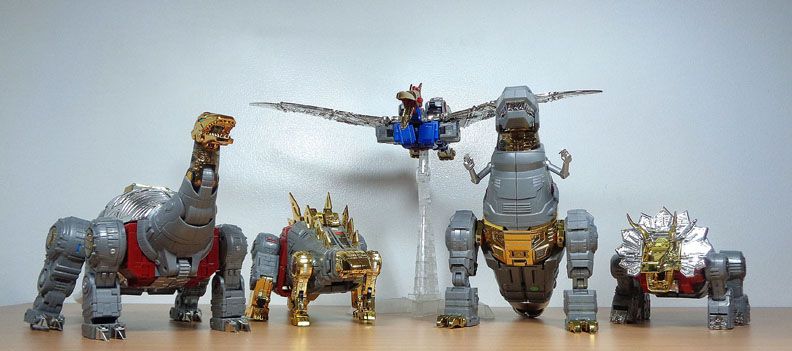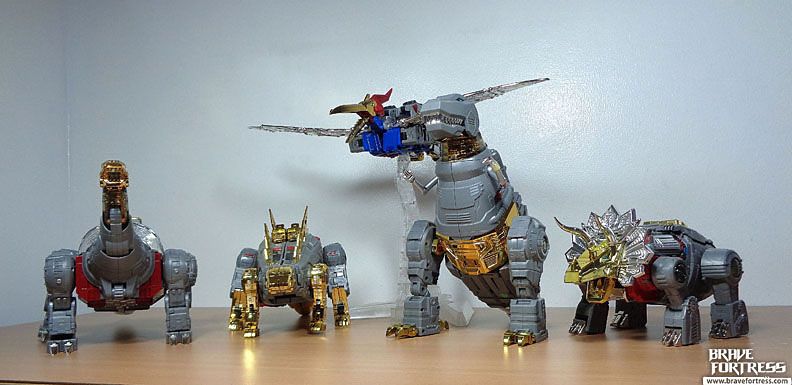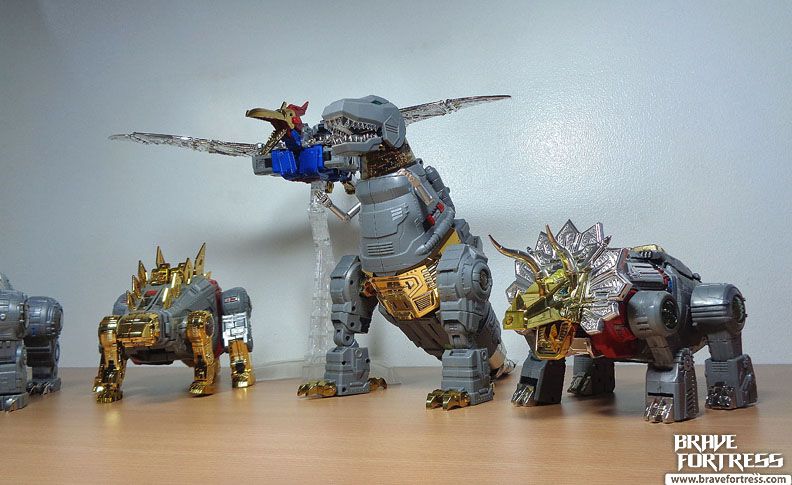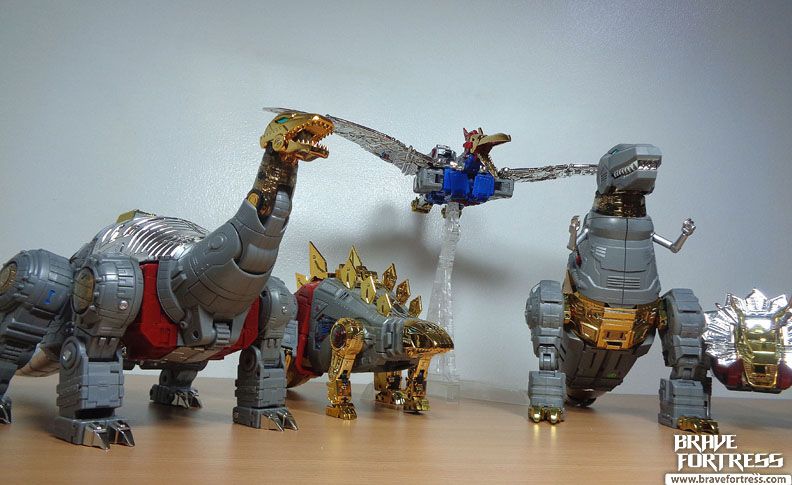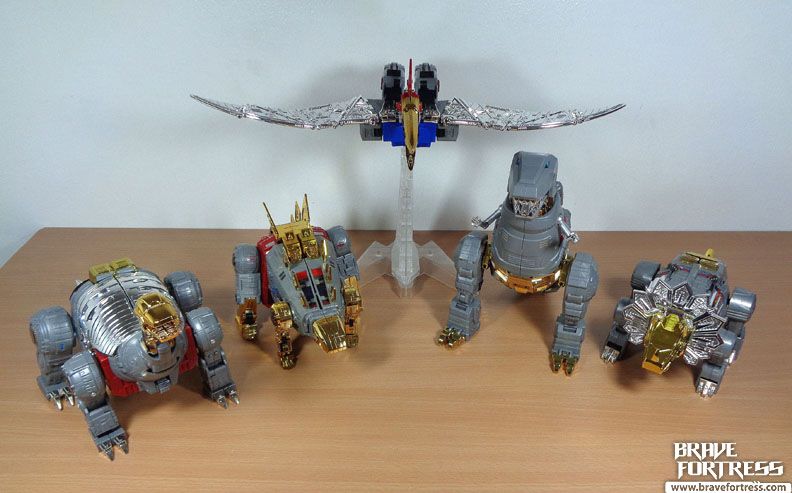 They look great next to the MP Autobots!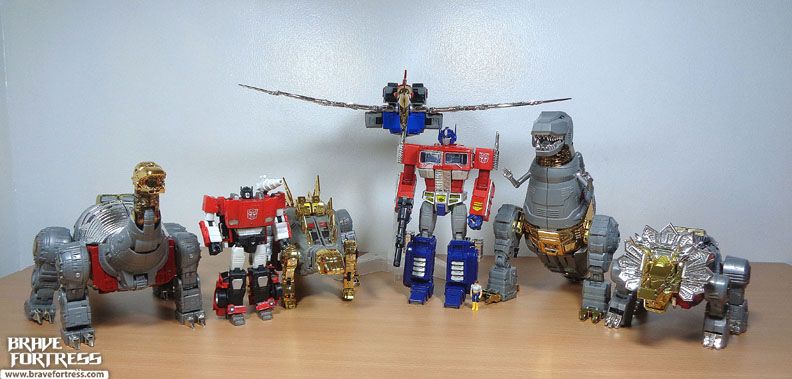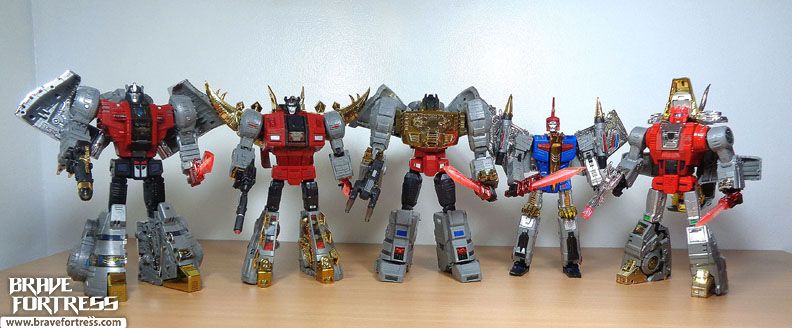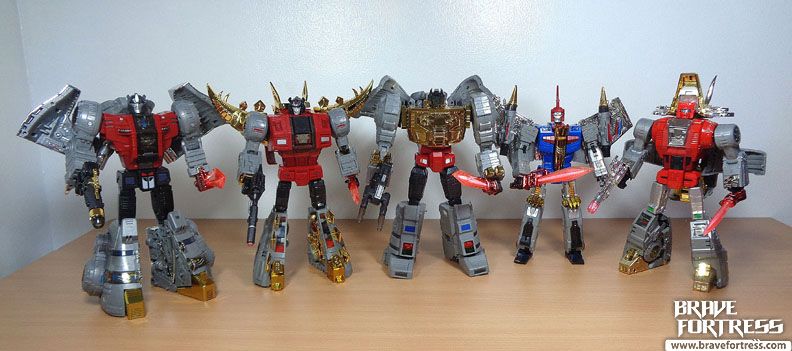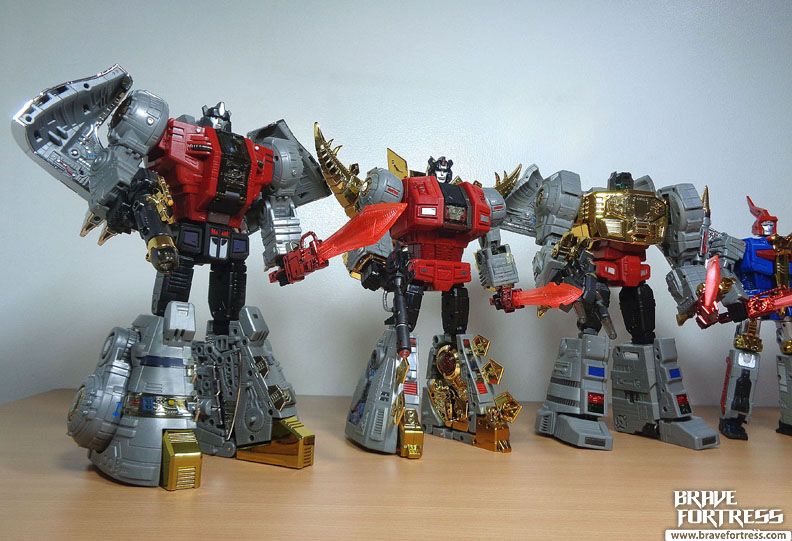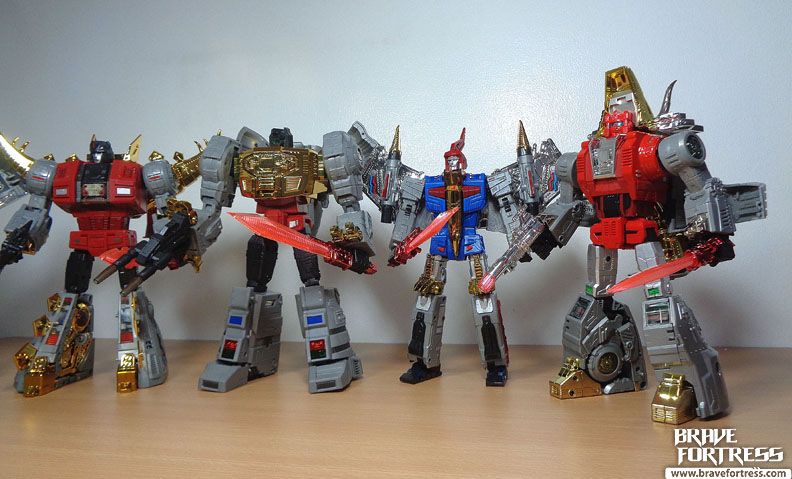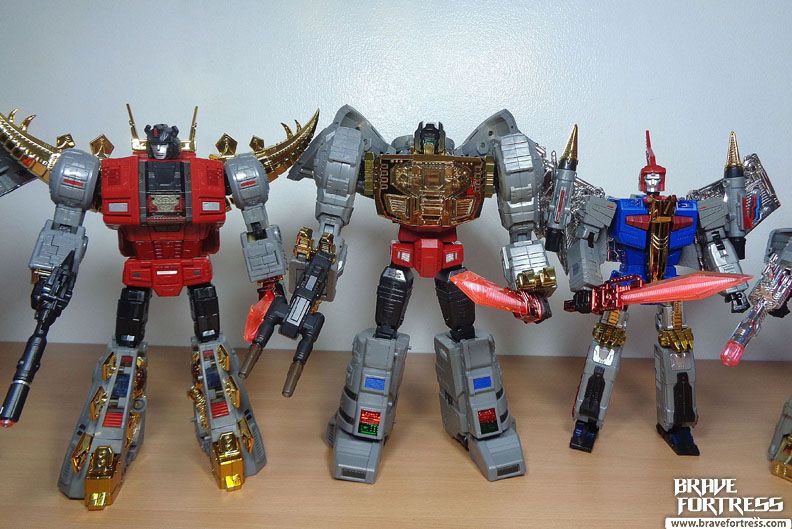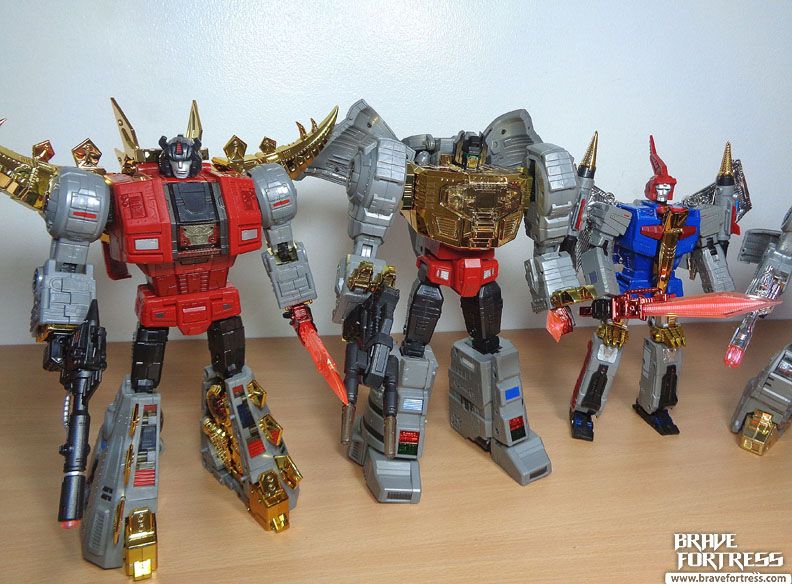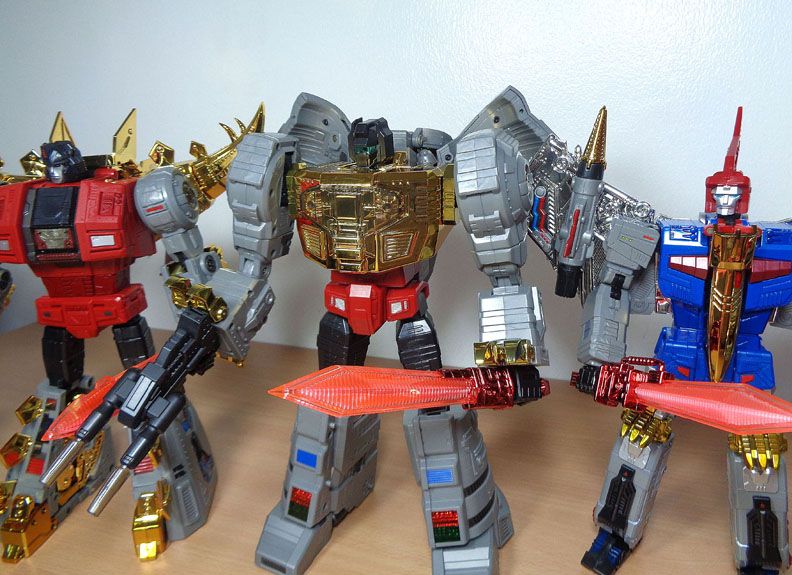 Most impressive indeed. I personally don't see Takara doing MP figures in this size (and weight) without making the line too cost prohibitive. I'll try to snag Jetfire later on as that's another figure I don't see Takara making down the road.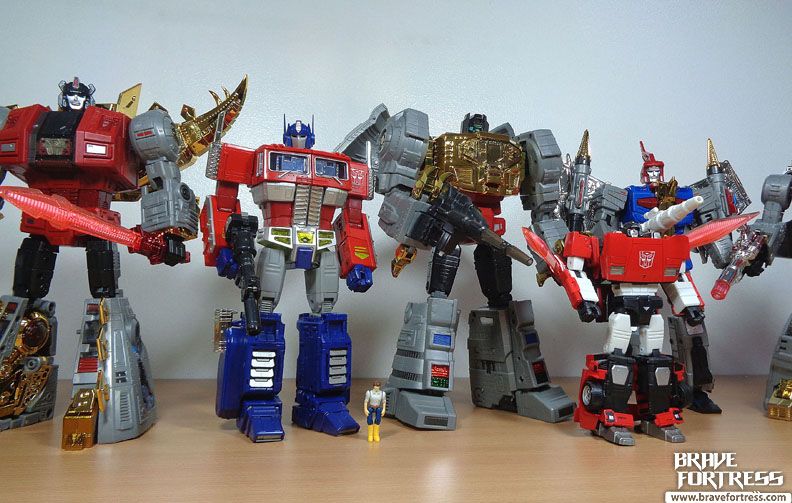 The weigh in:
-Grinder/Grimlock – 1070 Grams
-Scoria/Slag – 890 Grams
-Stomp/Sludge – 1224 Grams
-Sever/Snarl – 865 Grams
-Soar /Swoop- 709 Grams
Links to the individual reviews:
Dinobots together!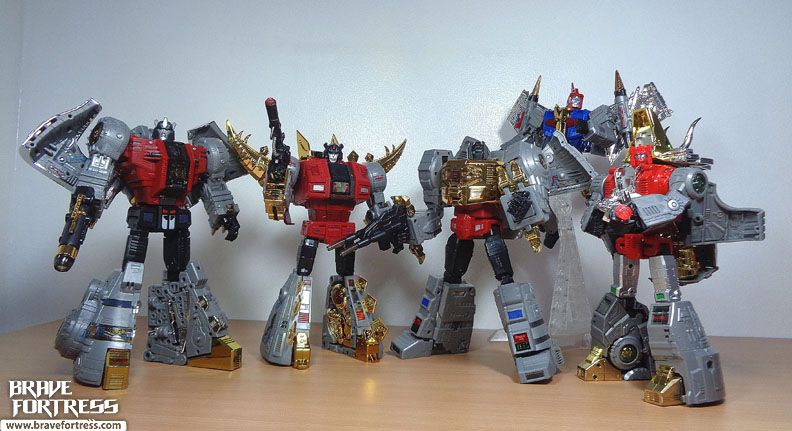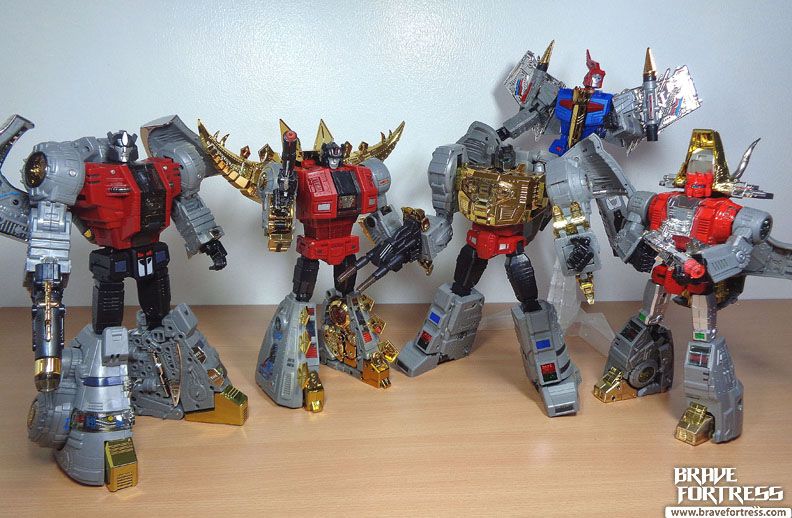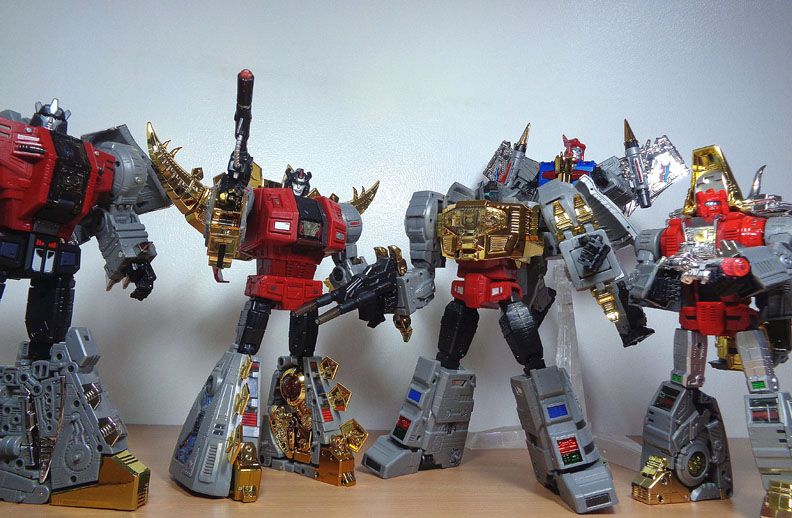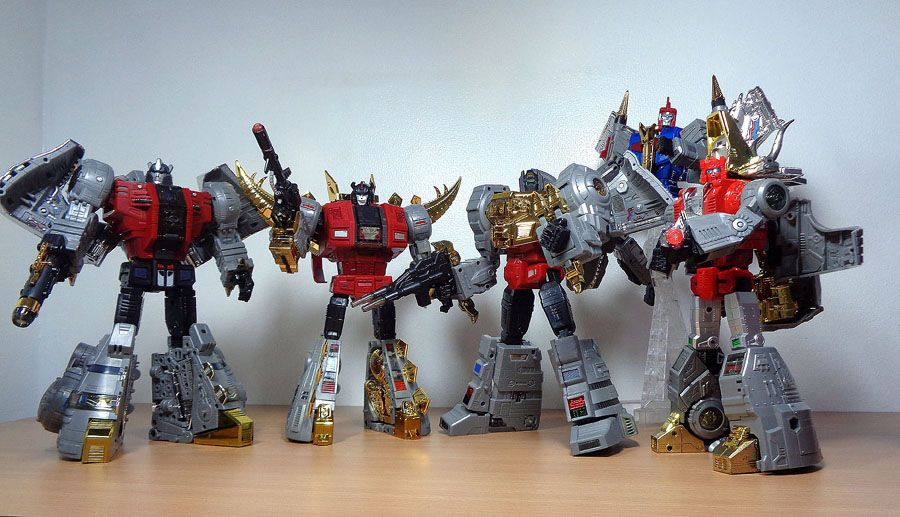 Gold